*This post is a collaboration between Carrie Waller and DecoArt, and originally appeared on the now-retired website, The Holiday Collective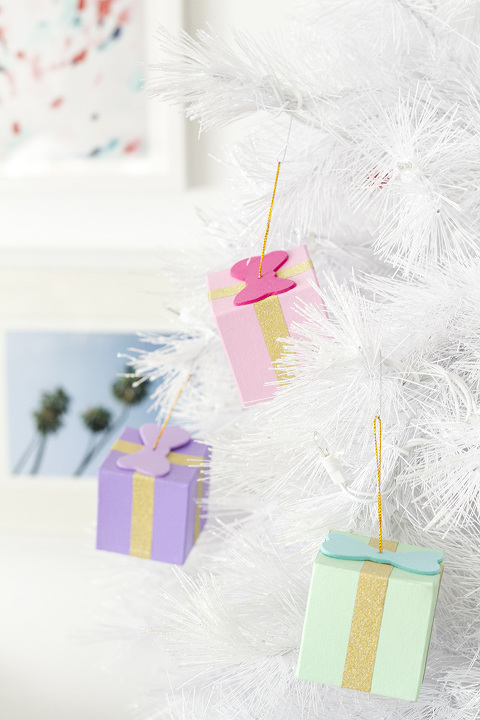 Each year, I like to change up my Christmas décor to make the collection feel new and fresh again. It doesn't have to be expensive and it doesn't have to take a lot of time, but just a few key updates make the occasion feel extra special—plus it allows me the excuse to stretch my creative muscles! Read on to see how I woke up our Christmas tree with a handful of hand-painted and embellished DIY gift box ornaments.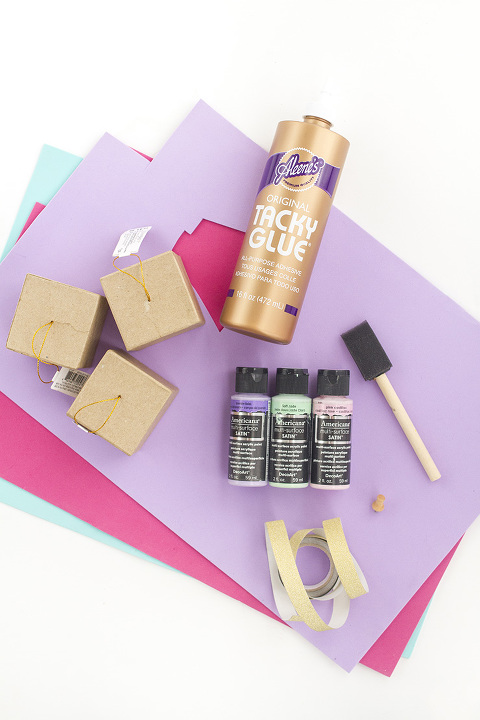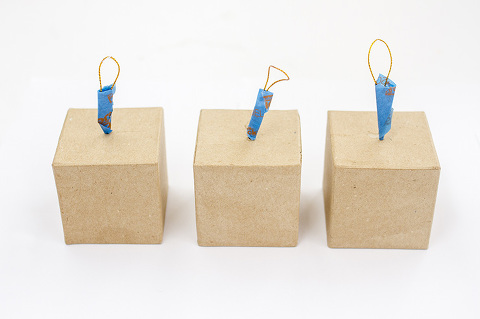 Step One
Tear off small pieces of painter's tape, and wrap them around the string hangers on your ornaments to protect them from excess paint.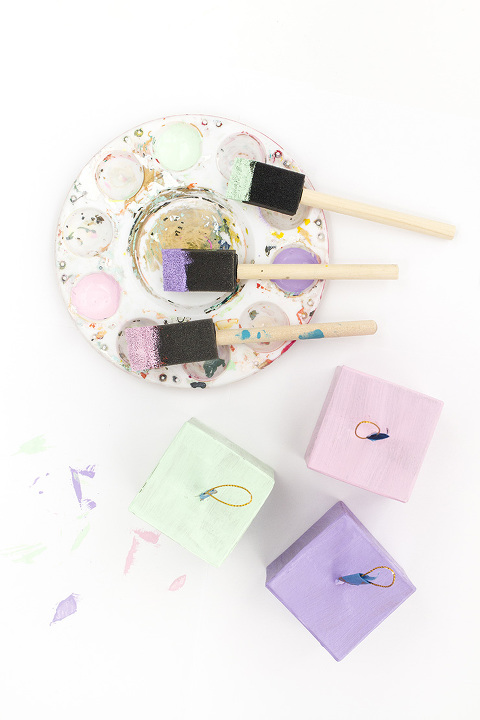 Step Two
Squeeze paint onto a plastic paint tray, and use a 1-inch foam paint brush to paint each of the ornaments a different color. Continue painting coats until you can't see the paper surface beneath the color. Mine took three coats each. Allow 15 minutes between each coat, and give the final coat 30 minutes to fully cure. Remove and discard the painter's tape from the string hangers.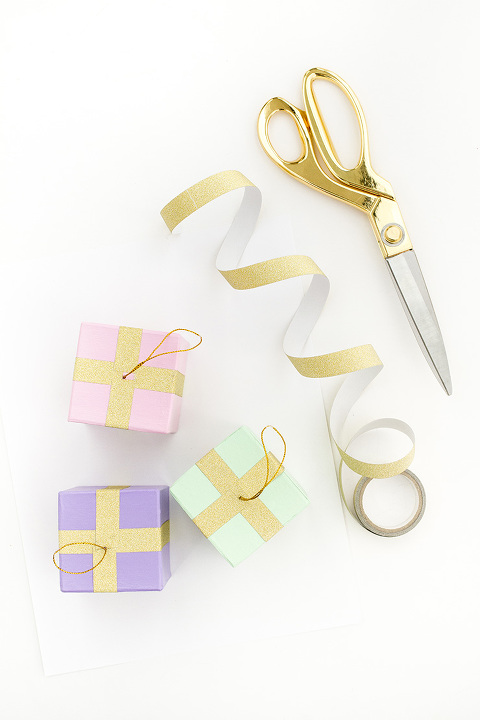 Step Three
Use scissors to cut lengths of gold glitter washi tape to match the circumference of your boxes, and stick in place. Repeat the steps on the perpendicular edges to achieve the look of ribbon encircling the box. Note that the junction at the base of the string hanger doesn't need to be perfect because it will be covered up in a later step.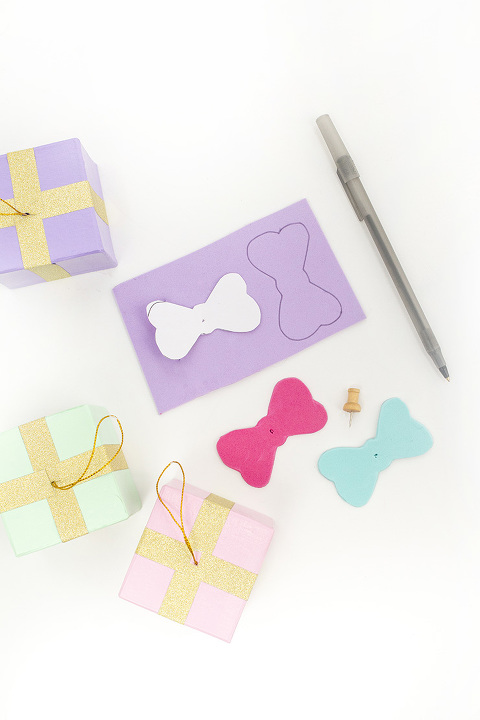 Step Four
Freehand a bow shape onto a piece of cardstock and cut out with scissors. If you aren't comfortable with freehanding, try searching for ready-to-use clip art online and print it out on cardstock. Trace the shape onto craft foam sheets, and cut out.
Step Five
Use a push pin or needle to add a small hole to the center of the foam bow, and then loop the string ornament hanger through the hole. Glue into place on the top of the box ornament with craft glue.
Step Six
Hang on your tree and enjoy for years to come! Have you worked on any DIY Christmas ornaments? It almost feels like a holiday tree isn't quite complete without something handmade, so feel free to share your own favorite ornaments craft ideas in the comments below.