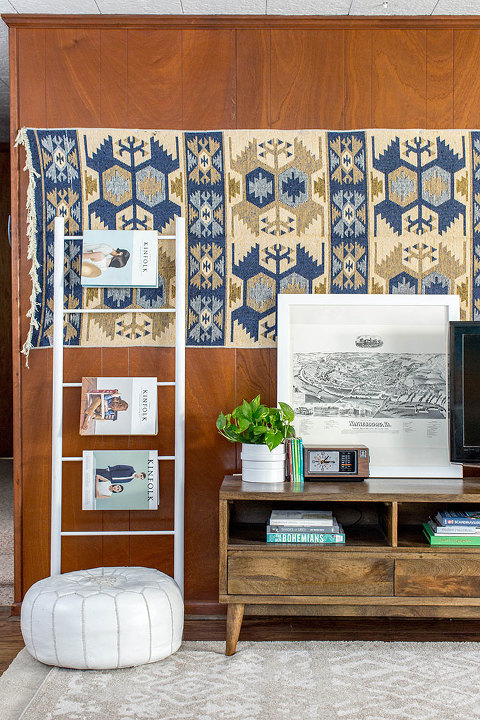 This topic is one that I've been meaning to write about for ages. The fact that I'm finally getting it all out there is just another reason why I have a gut feeling that 2017 is going to be my most motivated year yet.
You see, I've had this vision in my mind of a rug hung on the wall since last spring. I wanted to achieve a super high impact look without having to put a ton of effort and money into the project, and in the end, I decided that a flat-woven kilim rug was the perfect solution. These types of rugs are usually really lightweight but sport incredibly intricate patterns that deserve to be shown off up on the wall rather than just under your feet. But where to test out my theory…?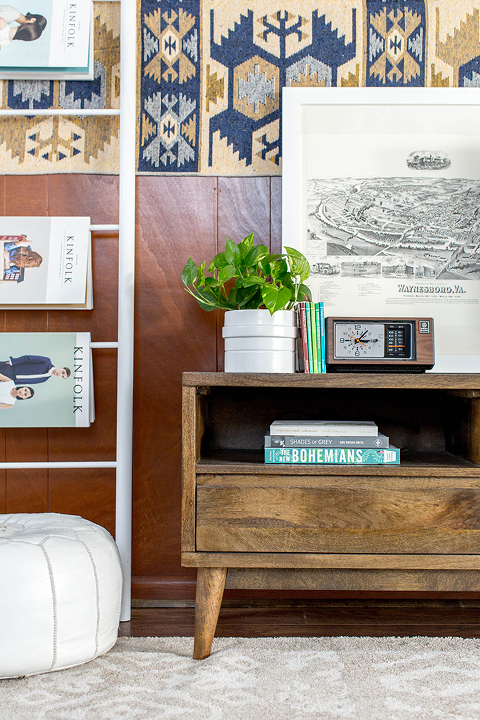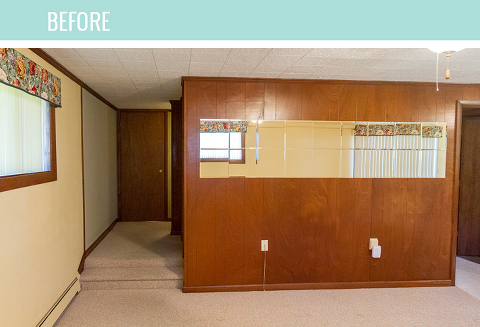 The family room! Since the moment I laid eyes on those epoxied mirrors on the lower level of our house, I've hated them. Each of the 18 individual square mirrors features beveled edges, which means that anything you see in them looks distorted and choppy. I love mirrors and pretty reflective surfaces, but this busy look was way outside my OCD-riddled comfort zone. While I would have loved to remove them altogether, the adhesive holding them to the paneling (which, surprisingly, I do love) made clean removal impossible.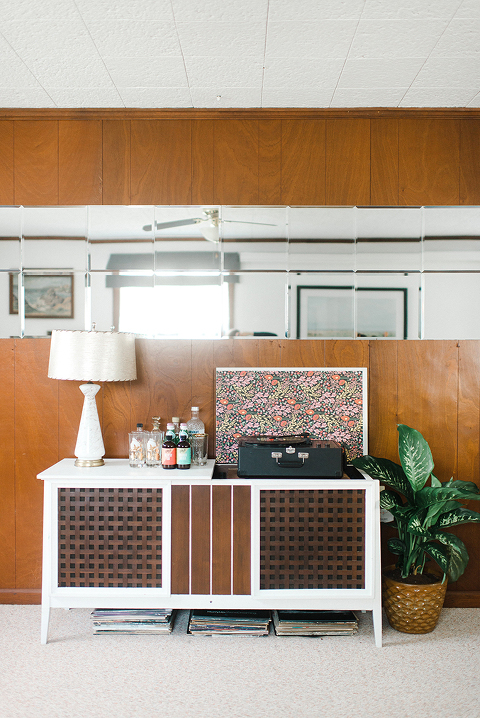 I tried to make it work (as you can see pictured above through the masterful lens of Andrea Pesce) by distracting from the mirrors with cool furniture and plants, but I just couldn't shake my hatred. So instead, I decided to finally try out my wall-hung rug idea to cover them up entirely, and happily the trick worked like a charm.
To recreate the concept in your own home, order yourself a flat-woven kilim rug (we bought an inexpensive dhurrie runner off of eBay), and then simply hammer nails right through the textile every two feet into the wall to hold it up. Since we were hanging our rug on solid paneling rather than drywall, we did predrill our holes first, but otherwise, it really is that easy to do. Make sure to use a level before pre-drilling or hammering your nails to ensure an even look.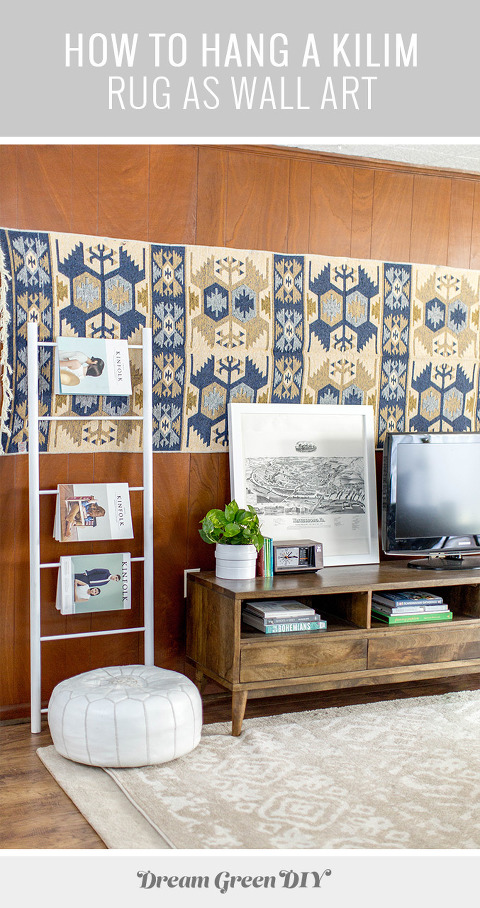 Although the rug is certainly its own kind of "busy," it still feels worlds and away better than the mirrors did. The funky pattern is intentionally invigorating, and by choosing a rug with just a handful of colors in the same blue-and-cream palette as the rest of the room, it keeps it from overpowering the other furniture and accessories. What do you think? Would you give this art concept a try in your own home? Do tell below!