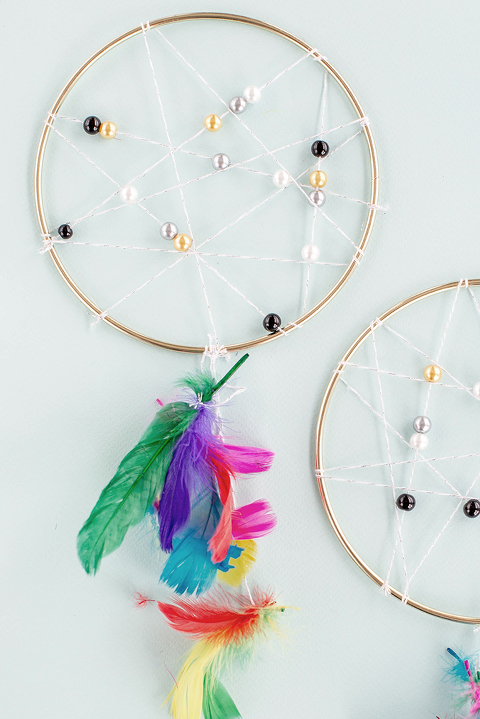 First, a question: What's the last vivid dream you can remember? Really pause for a second and think about it! I'll go ahead and admit that it had to do with some kind of apocalyptic run for our lives from falling meteors, but that's just par for the course in my anxious brain. Here's hoping that your recent dreams involved rainbows and bunny rabbits instead.
While I'd like to say that my dreams are typically of the pleasant variety, they tend to focus on the worst case scenario—things like natural disasters, mass murderers, and the like. So, the idea of having a handwoven nightmare repeller by my bed is very, very appealing. Not wanting to wait a single night more, I took matters into my own hands and created a pair of DIY Beaded & Feathered Dream Catchers with the help of Oriental Trading. Click those links for the full tutorial. SPOILER: this little craft turned out to be far easier than even I expected it would be.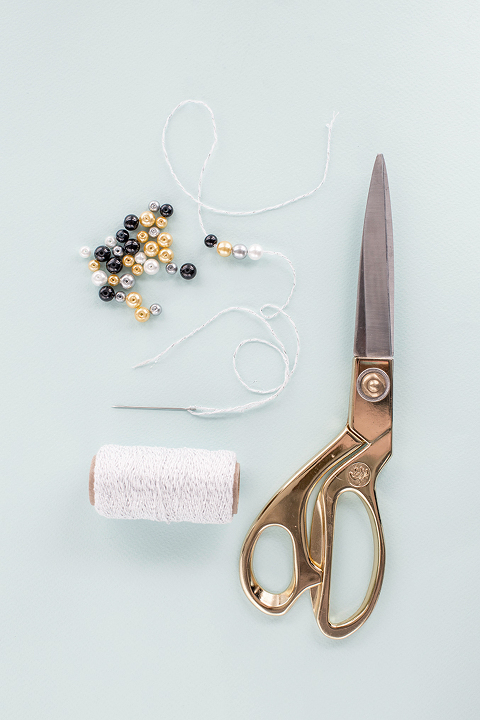 Have my DIY dream catchers completely rid me of bad dreams? Actually, I can't remember the last time I experienced a particularly negative nightmare! The last one I do remember was while visiting my sister in her new house last weekend, but, of course, that was hundreds of miles away from my mini dream catcher collection. Maybe I need to make and send her a couple of catchers to hang in her house, too.
The good news is that remaking this project takes just a handful of minutes, and I can even customize it to my sister's monochromatic, minimalist color scheme. Click over to Oriental Trading for the full step-by-step breakdown, and don't forget to tell us about your own vivid dreams below.