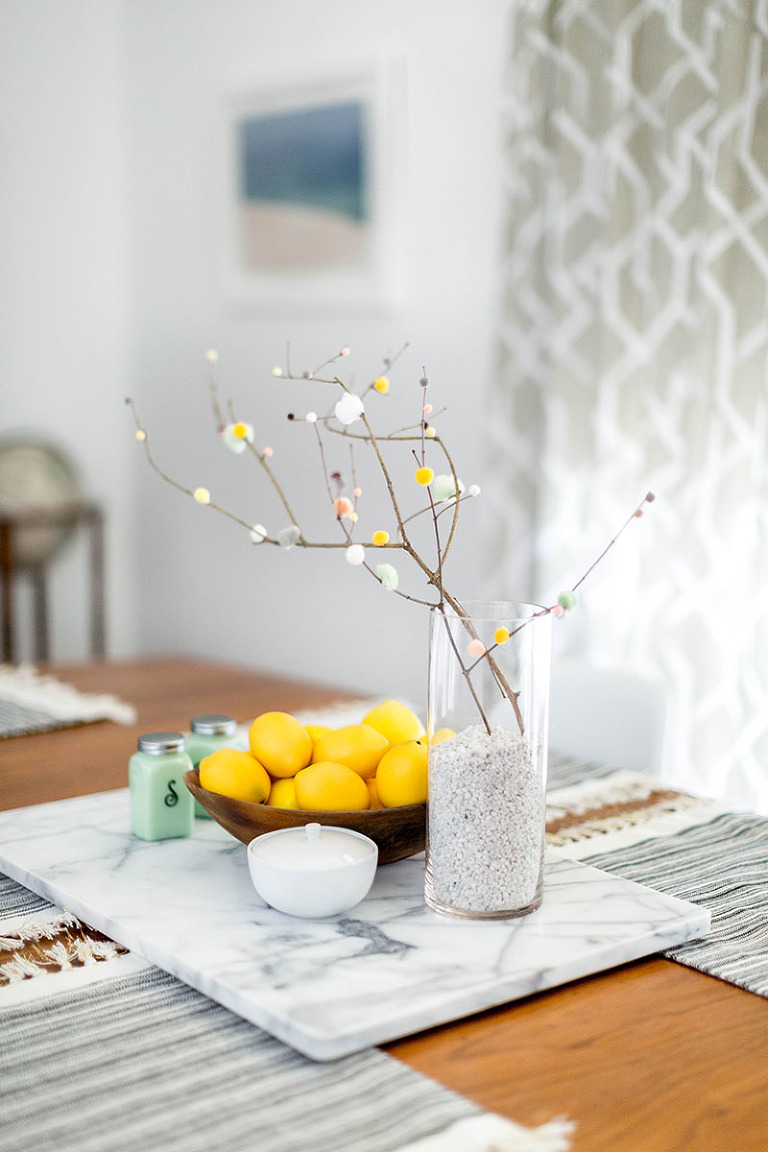 What's your favorite season? I think I may be a bit biased because my birthday is in April, but spring is right up there at the top of my list (maybe second only to fall because LAYERS).
Honestly, I feel a little dead inside throughout the winter. I just don't love the look of naked trees or the experience of walking on crunchy earth. I want to feel lush grass under my sandals—or, better yet, bare feet—and I love the sound of birds chirping and leaves rustling on the branches outside our windows. To me, there's just nothing more invigorating than that first real breath of fresh spring air, and I'm all but aching for it this dreary February morning.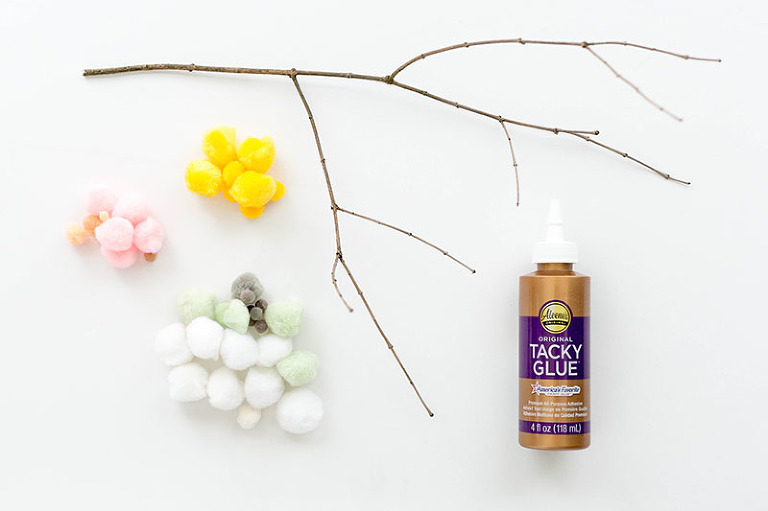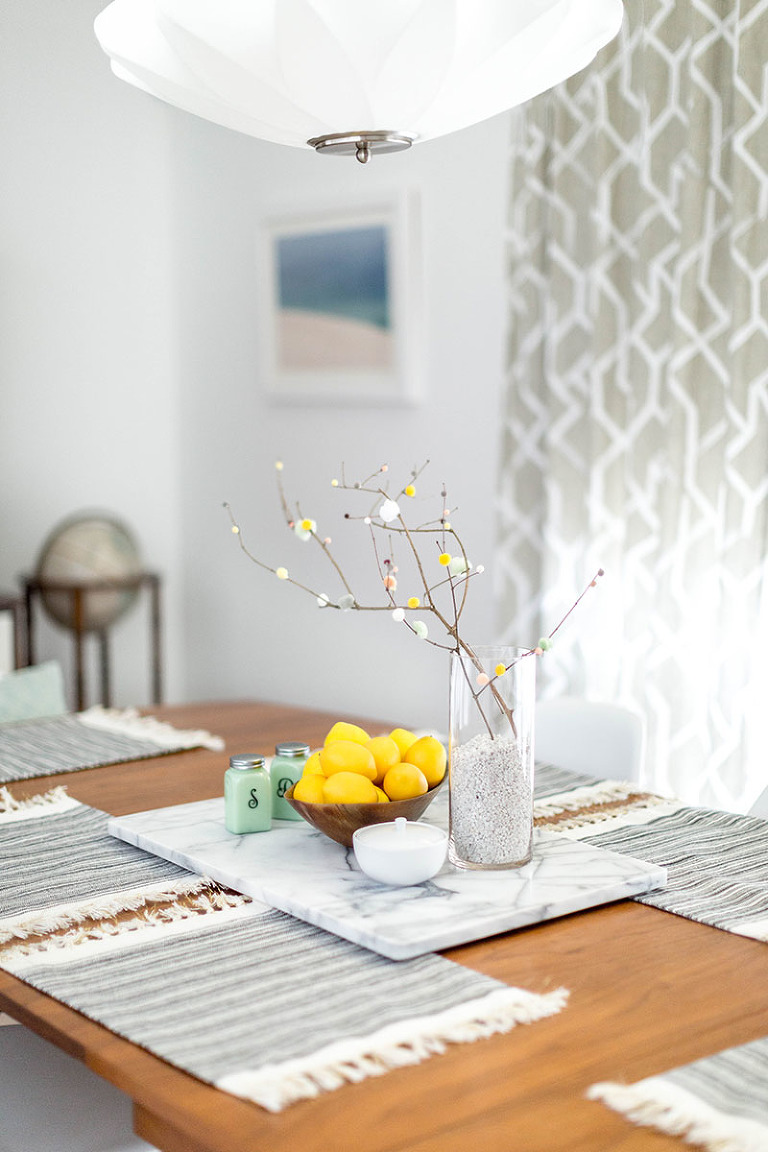 Since I'm one of the most impatient people you'll ever meet, I'm passionate about looking for ways to bring my favorite seasons to life well before they officially kick off. Case in point, my DIY Spring-Inspired Pom Pom Petaled Branches for Oriental Trading. As you may know, I've teamed up with the OTC team and three other bloggers to get creative with a single Supply of the Month.This February, it was all about pom poms, so I decided to craft an artful centerpiece that mimicked the spring colors I love that would last all year round.
Visit Oriental Trading for the full 5-step tutorial, and don't forget to check out the other projects in this roundup: DIY Flower Pom Pom Pillow, DIY Pom Pom Tassel Garland, and Colorful DIY Pom Pom Tote. What would you make at home with a pile of pom poms? Leave your creative ideas in the comments below.