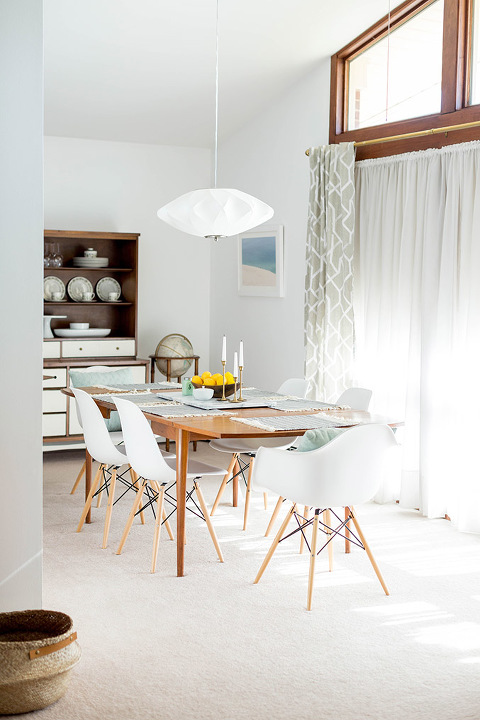 One of the comments I hear most often from visitors and guests who come into our home is how bright and white it is. The pure white wall color has become a defining characteristic of our space, although I honestly didn't anticipate or set out to make it that way. To me, the white paint color that we chose for our walls is just that: a color! It's really no different than the shade of mint I used in my old office, or the dark gray we painted the master bedroom in our old townhouse. Yet, to a lot of people who peek inside our front door (or through my camera lens here on the blog), the white walls are the stand-out detail to note.
Of course, white-painted walls do make a certain kind of statement—there's no denying that—but I think there's honestly a lot more room to play when it comes to this color than people might think. And, as it turns out, you can actually save money by going with one shade of white, too! Read on for 5 reasons why white walls are a good idea when decorating your own home.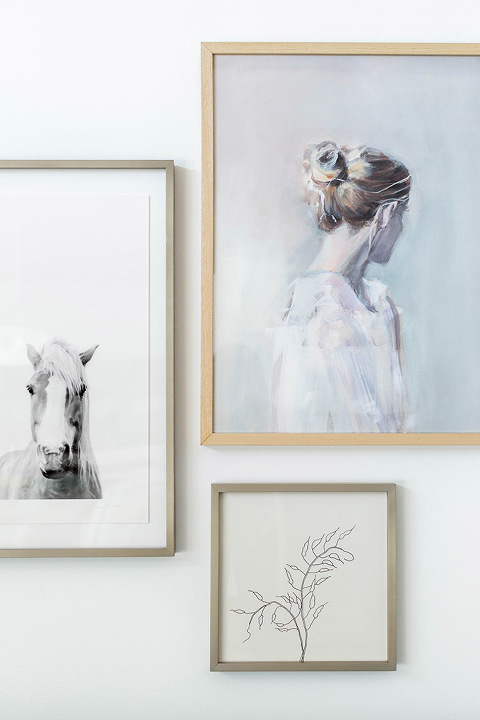 Why White Walls Are A Good Idea:
You can change your decor at a moment's notice: Last year, our home was accented with bright yellow and pink accessories, but on a whim at the start of 2017 I decided to adopt a mostly neutrals palette with hints of blue throughout. Our white-painted walls allowed me to make those changes without requiring a brand new wall color, too.
White reflects light: Because of the ultra pure tone we chose for our white paint ("High Reflective White" by Sherwin Williams, to be exact), natural light is able to pour in through the windows and bounce right off the walls to illuminate our spaces. It effectively doubles the brightness of our home, even on rainy, cloudy days! We usually don't have to turn any artificial lights on at all until after sunset, saving us energy and, ultimately, money.
You make fewer mistakes at the paint counter: When I relied on paint to add color to the rooms in our old townhouse, I ended up going through several paint colors before finally settling on the right ones. I think I painted most of the rooms at least twice because I kept making mistakes with my chosen colors—they tended to be either too bright or too dark. White is the ideal middle ground in terms of color, and after settling on the perfect shade, I was able to skip the hassle of trial and error with the rest of the rooms in the house—they all just got the same white paint treatment.
You can buy paint in bulk: Another reason to go all-white in your home is the fact that you can purchase your chosen shade of paint in bulk. It's cheaper and easier to store a single color in a large bucket, as opposed to multiple labeled gallon jugs stacked (often haphazardly) on top of each other.
There are a range of shades to choose from: One of the biggest misconceptions about all-white walls is that they will feel cold and stark since the color white is itself inherently "cold and stark." The truth is though that there isn't just one single shade of white paint. You can choose one with blue undertones in it, or one with red undertones. Just as with any color of the rainbow, you can make white feel warm or cool depending on the swatch you choose. The sky's the limit in terms of your particular shade of white, so you don't have to feel limited.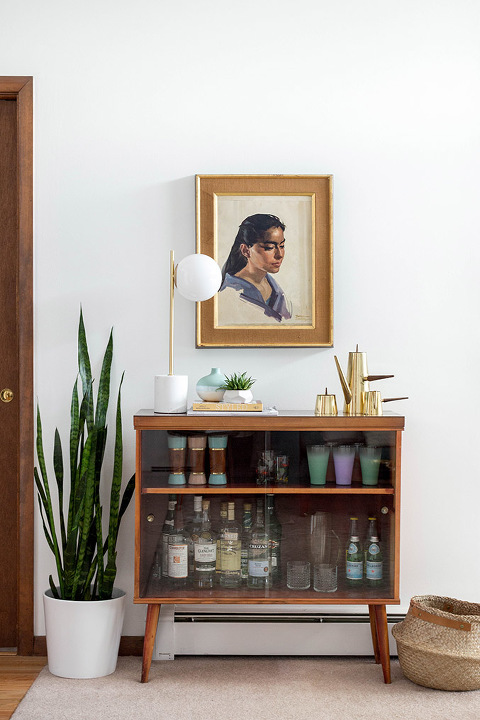 So, have I helped convince you that white walls are a good idea? Are you open to giving this truly versatile color a shot in your own space? I couldn't be happier with our investment to paint our entire house in "High Reflective White," and could (clearly) go on and on and on about it. Leave your thoughts and opinions below!