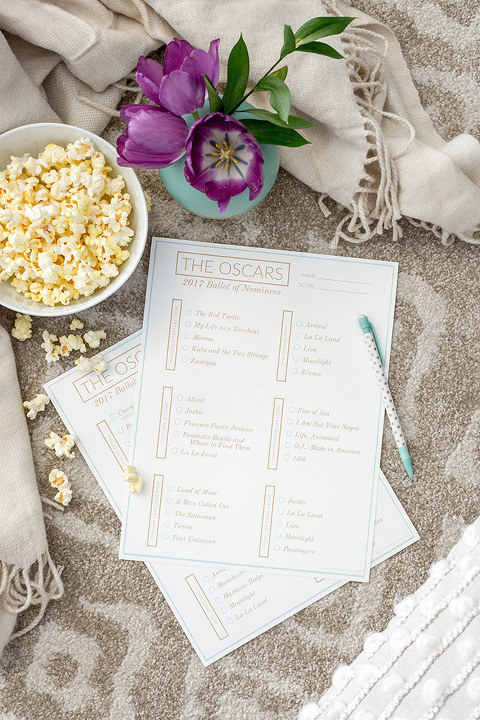 So, as it turns out, I don't have a new video to unveil to you today…Instead, I'm going to send you right along to Glitter Guide where I'm sharing our third annual printable Oscars 2017 ballot. This is one of those recurring to-dos that I just love when it comes to my role at GG. Each year, I get to pour over the nominations, and make my own predictions as I perfect the printable ballot for all of our readers.
While, admittedly, I haven't seen that many of this season's films, I still have a hunch about who's going to take home a statue (or three). Have you seen all of the movies, documentaries, shorts, and animated films that received nods this Academy Awards season?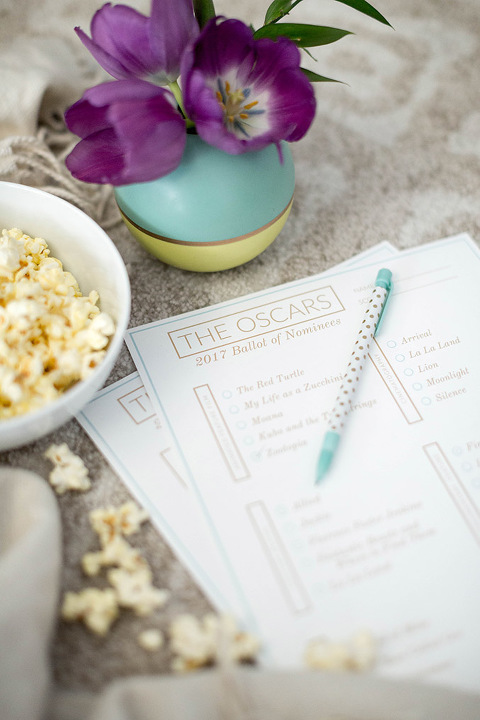 A lot of times I find that I can't really handle most of the big name titles (I'm a prude in my "old" age), but there's almost nothing in this world that I appreciate more than filmmaking—especially the scores. At the risk of sounding hugely pretentious, I just can't get enough of a beautifully composed score, so this is a category that I don't mind making an educated guess on.
Although I'm pretty sure La La Land is going to take home the prize based on hype, I'm personally smitten with the music from Moonlight by Nicholas Britell (listen to "Chef's Special") and Lion by Dustin O'Halloran and Hauschka (listen to "River"). Click any of those links to sample the tracks on Amazon. I, for one, will definitely be adding those composers to my Pandora station this weekend…Oh, and if you like a really eerie sound, check out the music for Jackie by Mica Levi! It's incredible, and really deserves the win above all in my opinion.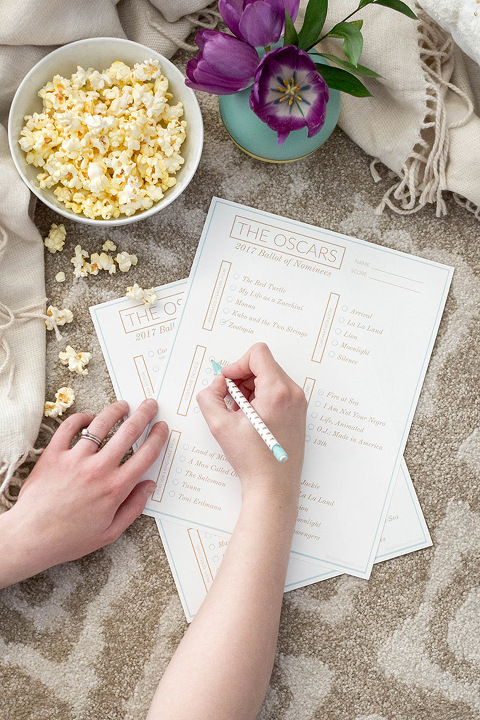 Hop over to Glitter Guide to get your free download of the printable Oscars 2017 ballot, and don't forget to tag @glitterguide and @dreamgreendiy in your posts on social media with the ballot! I'd love to see how you're using the printable, so let's all turn the award show into a friendly competition and see who ultimately wins big on Sunday.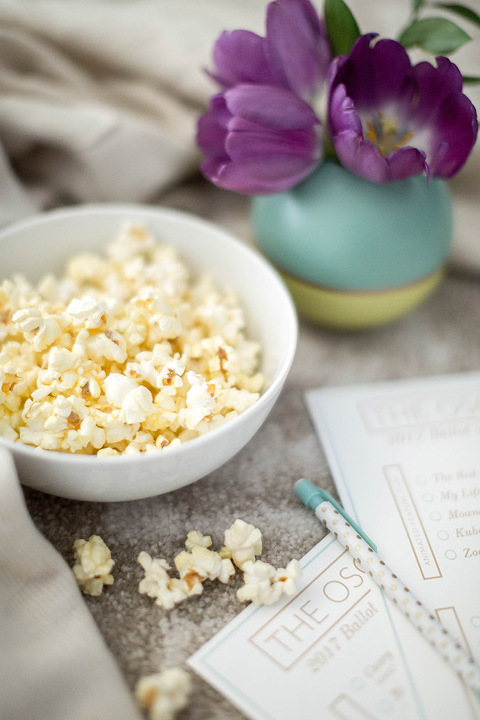 (Photos and design by Carrie Waller for Glitter Guide)