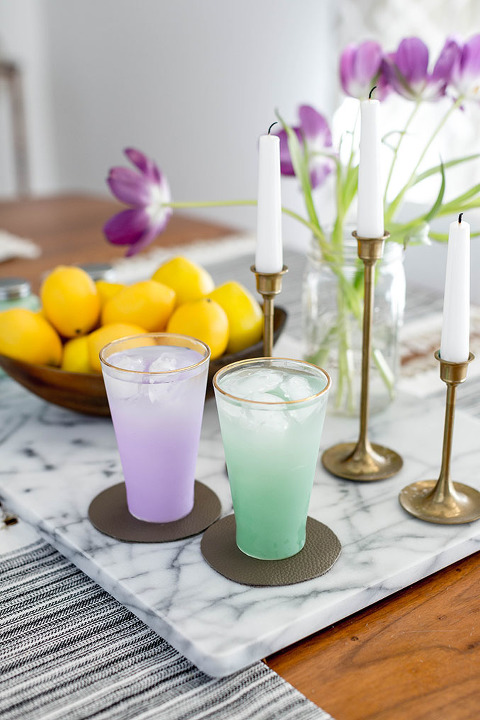 You know me—I love discovering DIY shortcuts to designer home goods any chance I get! So, when a stack of free leather samples ended up in my craft supplies box thanks to inventory turn-over at a local furniture store, you better believe the wheels were spinning in my head. How could I put these pretty, high quality textiles to work in our home?
In the end, I decided to test my tracing skills in order to create my own set of free-to-make leather coasters. The process hardly warrants a step-by-step guide, but just in case you want all the details, scroll on for the 3-step tutorial.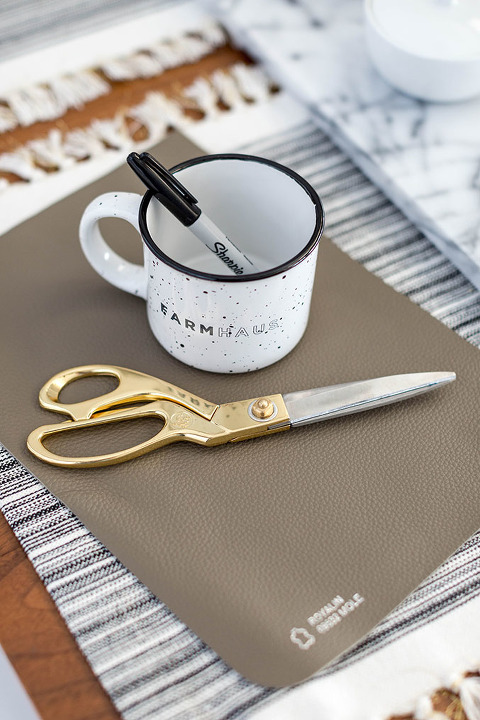 Here's What You'll Need
Leather sample
Scissors
Something wide and round to trace
Permanent marker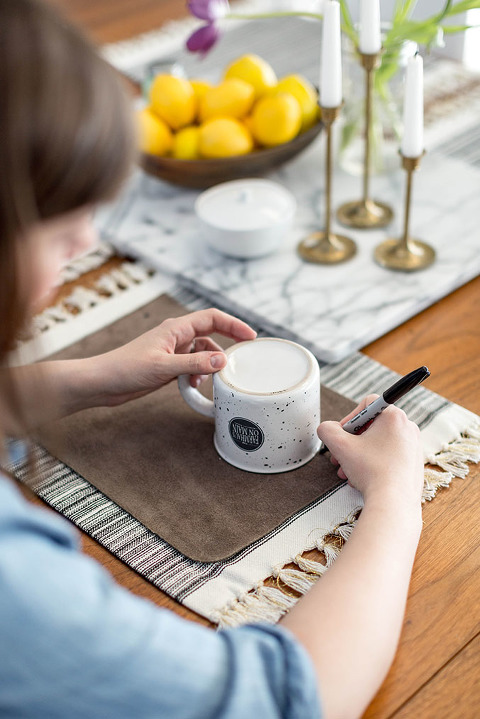 Step One
Lay your leather sample down on a flat surface, suede-side-up. Place your wide, round object on top. For this, I used an extra large coffee mug, but you could try a bowl or even a round coaster you already have on hand. Trace the round shape onto your leather using a permanent marker.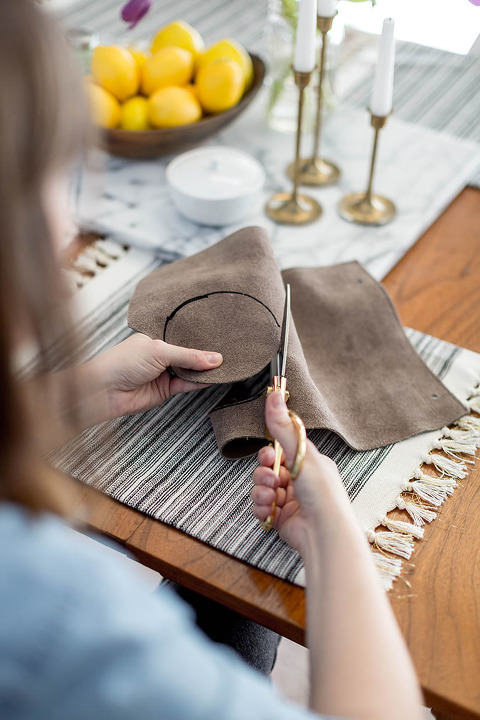 Step Two
Use scissors to carefully and slowly cut out the round coaster shape. Since leather is a pretty thick material, you'll definitely want to take things slow during this step in order to achieve that perfectly even, round edge.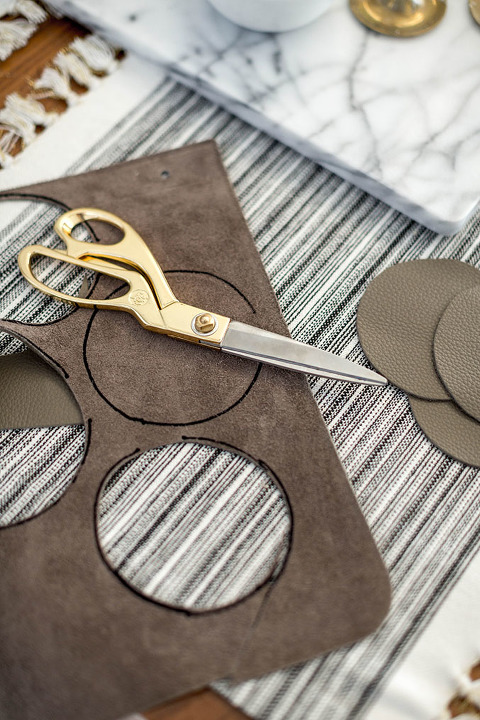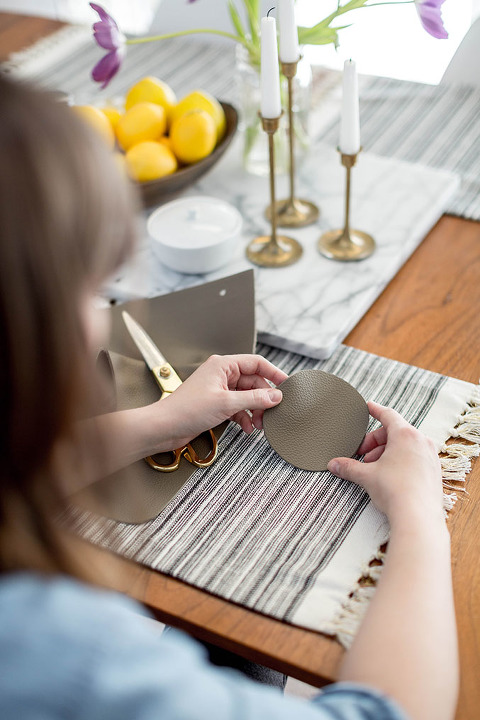 Step Three
Repeat the first two steps however many times you'd like, and then toss your coasters, leather-side-up, on your coffee or dining table. It's really as simple as that!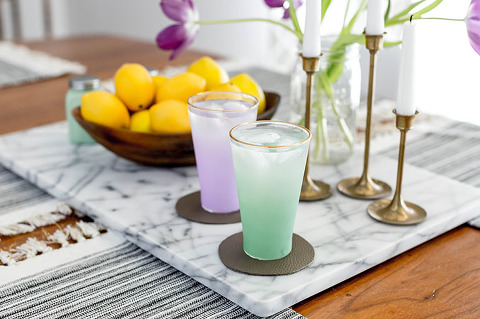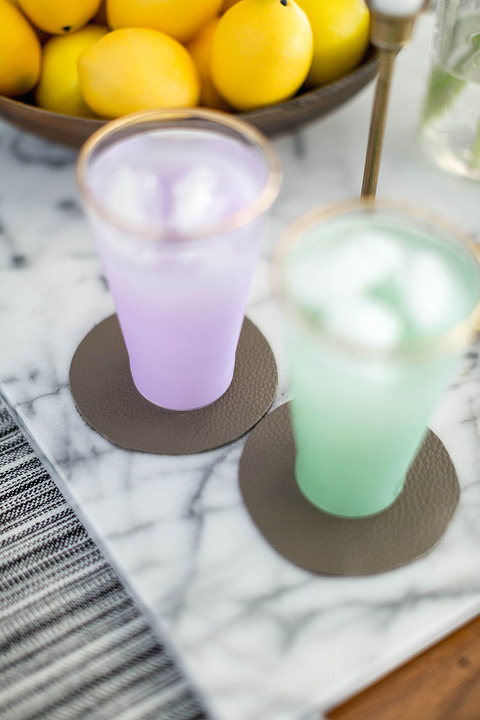 Since the under-side of leather samples typically is suede, you won't even need to line them. The naturally grippy texture on the bottom of these free-to-make DIY leather coasters keeps them in place, no matter what surface you lay them on. So, what do you think? Would you try this tutorial on for size? Let me know what color leather you would use in the comments below.