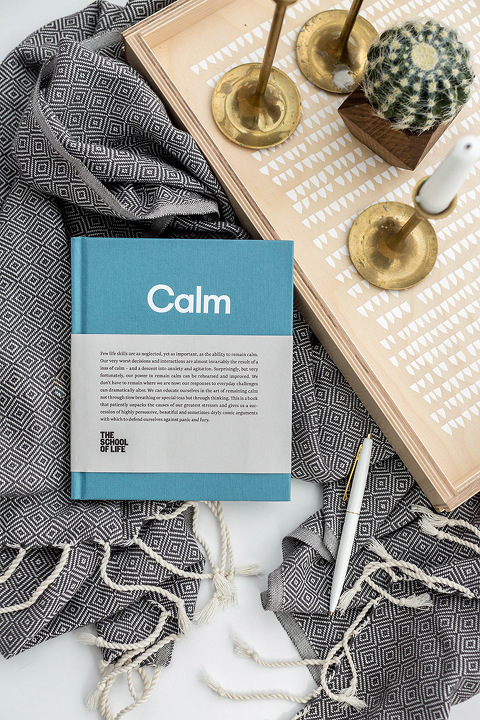 I've been thinking a lot lately about the fact that things like this blog, magazines, and even Instagram feeds have fooled us all into thinking that our homes and everyday routines have to be perfectly styled and pristine. Enough is enough already! It's time to let go of the notion that life has to look constantly picture-perfect.
Now, of course, I'm 100 percent fully aware that my saying that is a little hypocritical since the concept of "pretty" is my philosophy with just about everything (okay, really, everything) I share here on the blog, but that's only because I'm sure you guys don't want to actually look at laundry piled on the floor or crumpled potato chip bags lying on the coffee table. Believe me. It's all there behind the scenes.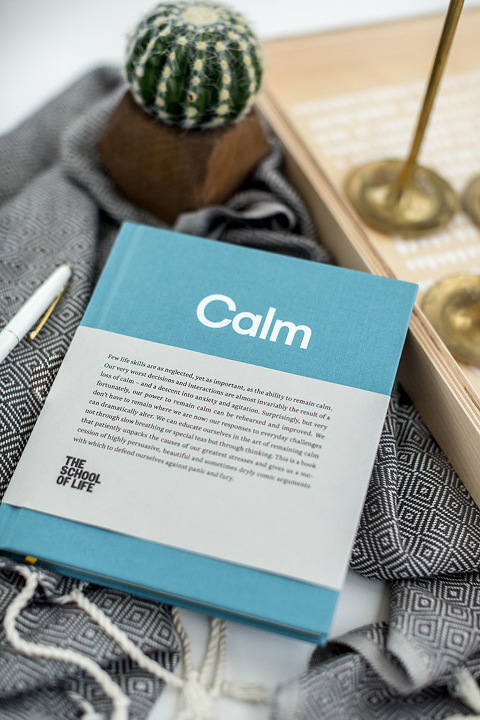 I recently ordered this Calm book from The School of Life and BRIKA and have been doing my best to really be intentional about the sense of peace I welcome into my life on a day to day basis. I don't want to fixate on the placement of pillows on our living room couch until they're just so, and I wish that I didn't always feel so dejected over how dark our window-less hallway looks.
Although my type A personality will probably always push me towards perfection no matter how many "self help" type books I read, I want to try harder to see the beauty in common moments. I want to be able to see those crooked pillows and smile as I remember lounging there with a good book earlier in the day. I want to be able to walk down our hallway and cherish every footstep because our house (from the windowless sections to the bright spots) is truly our dream home.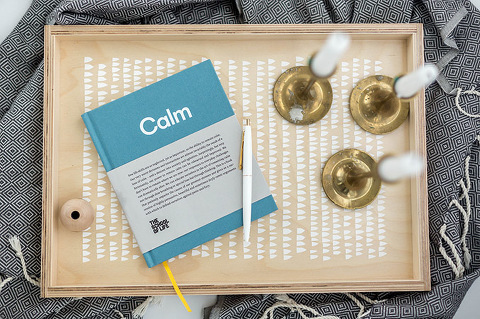 Anyway, I just wanted to challenge all of you to think about letting go of pressure to make your homes and lives as picture-perfect as mainstream media has led you to believe they need to be. Life is anything but perfect. The beauty is really in those goofy, crooked, candid, messy moments when you completely forget about the way something looks and revel in just how it feels.
I hope you take today, this season, or even the entire year to refocus your energy on embracing imperfection and appreciating a pretty image rather than taking it as your own personal challenge to follow suit. After all, life sure is beautiful—unmade bed, dirty dishes, bare feet, and all.