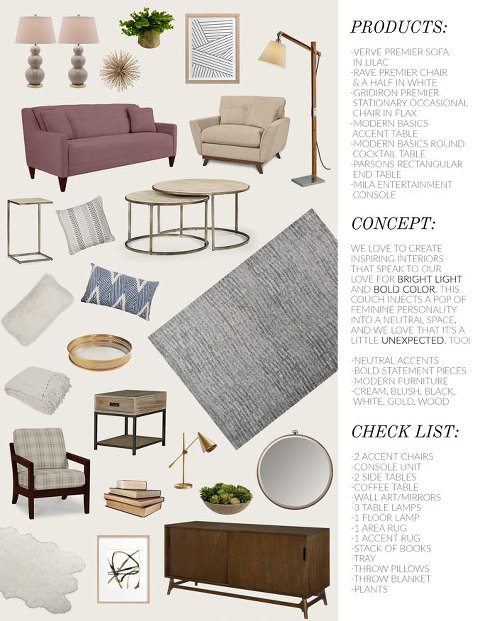 Crafter, design enthusiast, DIY homemaker—these are all things I don't mind calling myself on a regular basis, but "interior designer" is not on that list. I might love to arrange rooms, style vignettes and create what I hope is a cohesive design in a space, but I am nowhere near worthy of the title "pro."
Truth be told, I actually first majored in Interior Architecture in college, but the curriculum was rumored to be dropped the following year when I was freshman, so I decided to switch gears and re-majored in art history and studio art. All this to say, I've never taken a formal class in interior design, so I'm just a self-taught wannabe.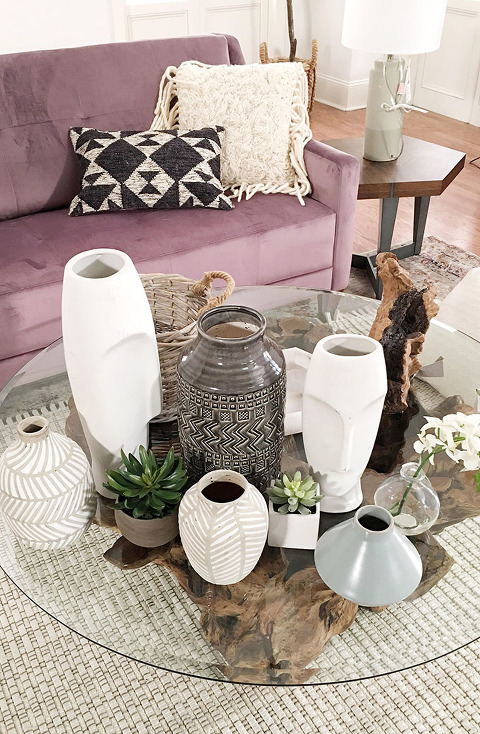 I'm firmly of the mind that you don't need to have years worth of schooling to master the art of interior design (unless you want to make a career of it, of course). Ever since I was a kid, I've loved making over my spaces. I remember on more than one occasion, my sister and I switching the furniture in each other's rooms while my mom was out just so that I could freshen my bedroom. It's an obsession of mine that is so deeply ingrained in my psyche, but I've never really wanted to make a career out of it—I'm just too headstrong and would struggle with client opinions.
Instead, I've made over (and made over again) all of the dorm rooms, apartments, and stand-alone homes that I've been able to call my own, and I've made what feels like millions of mental notes along the way. Today, I'm sharing the biggest, most game-changing DIY interior design trick that I've learned in my 31 years: make a mood board!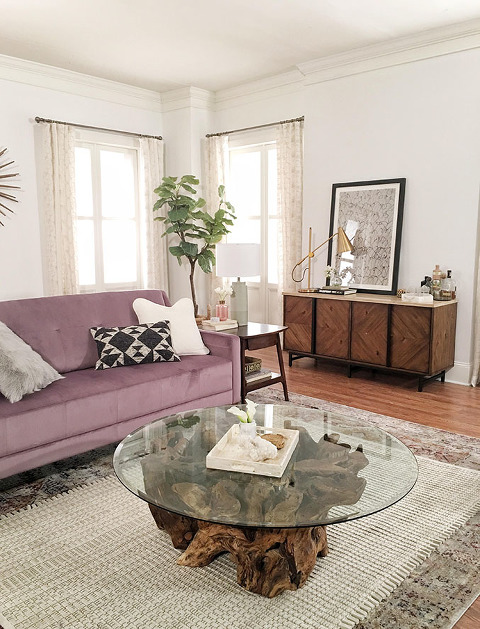 This certainly isn't the first time I've mentioned making a mood board ahead of a room makeover, and you've more than likely been challenged to make one for yourself by countless other bloggers, but I just had to throw one more insistent plea your way to give it a try.
Before we moved into this house, what I like to consider our "forever home," John and I lived in a townhouse that he had purchased in his bachelor days. Although I loved that house with the type of ferocious passion that comes with owning your first home, in hindsight it's easy to see that I totally overdid it. There was too much color, too much stuff, and way too much going on. There wasn't much cohesion and things were definitely chaotic.
Then, somewhere along the way after we moved into our single family ranch I picked up the practice of making mood boards. Instead of rushing things and experimenting in person, I've taken things much slower this go around and I've learned to experiment in a digital format before making my purchases. Making mood boards for each of our room makeovers has single-handedly kept our current home from looking like a hot mess.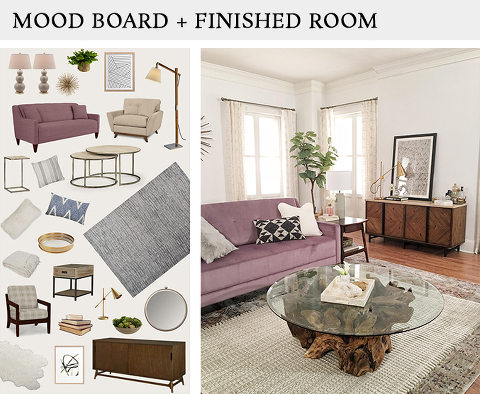 Take a look at our room makeover for the La-Z-Boy Design Dash as an example. Caitlin and I worked well in advance on a cohesive digital collection of furniture and accessories, which ultimately helped us shape the direction of the space even before stepping foot inside the showroom. Although a few things changed in the final space, you can clearly see the effect that mood board had on the completed room.
So consider this your challenge to give mood boarding a try before diving into your next room makeover! It's as simple as saving pictures of furniture and accessories from your favorite websites to your desktop, and then dragging them onto a plain white document in a program like Photoshop or even Word. It doesn't have to be fancy, but taking the time to make a mood board before shopping will keep you from over-buying and will make sure you don't impulse purchase.
Have you given this practice a shot? If you're a wannabe self-taught interior designer than this is a great option to try before making over that problem room of yours. Comment below with other ideas, tips, and tricks that have worked for you!
P.S. Speaking of, have you voted for our space in this year's Design Dash hosted by La-Z-Boy yet? Each vote enters you for a chance to win $15,000 to put towards a room of your OWN, so don't wait.