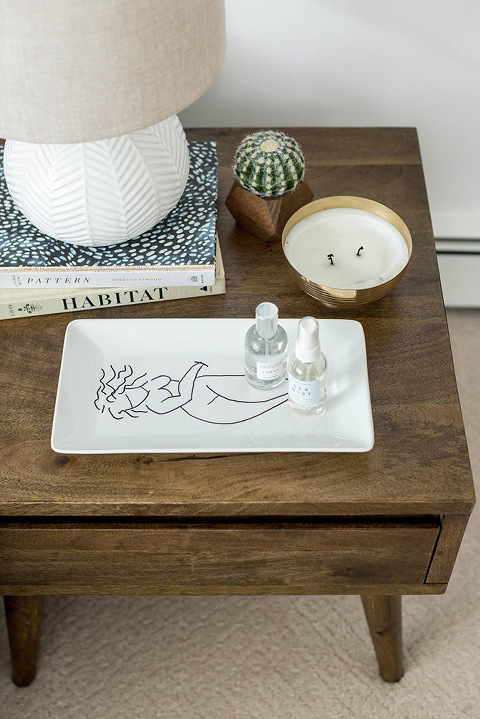 This is such a funny (and, frankly, kind of weird) story, but I wanted to share it in full to prove that inspiration can from the most unlikely of places. Namely, from a random Instagram Story posted from a far off flea market in Texas.
It all happened several months ago when designer Emily Henderson took her team for an extended trip to Round Top for antiquing. I had so much fun following along with Emily and her team on social media as they wandered vendor stalls, choosing unique pieces that would later end up on a special shop-able collection for Chairish. One piece in particular, though, caught my eye: this off-white oblong lady tray.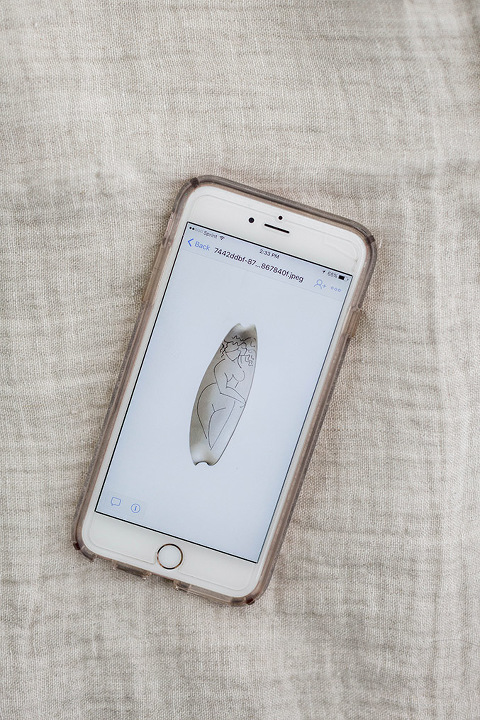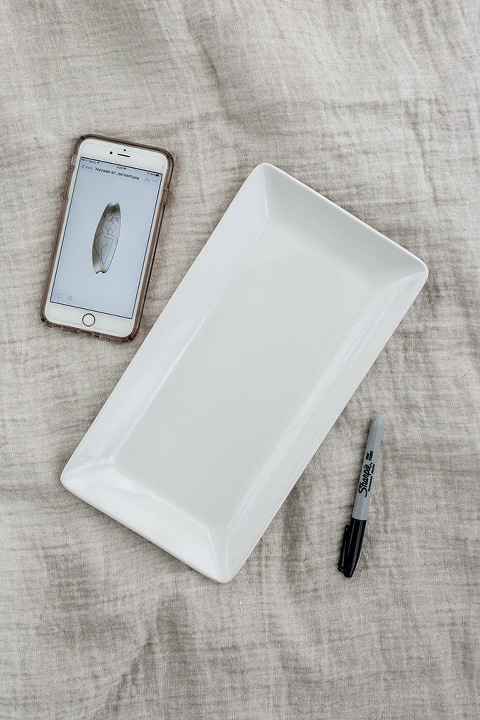 I loved the whimsical shape of the sketched woman, and the practicality of it, too, since the tray could, in theory, be used to corral all sorts of little things—from jewelry on a nightstand and remotes on the coffee table, to keys and sunglasses on an entryway table.
After experiencing that immediate reaction to the tray, I paused for a second and wondered if there was any way to make the tray myself. The sketched figure looked pretty simple to pull off with a permanent marker and I figured I could just pick up any old ceramic white tray from the store to use as my base.
In the end, that's exactly what I did.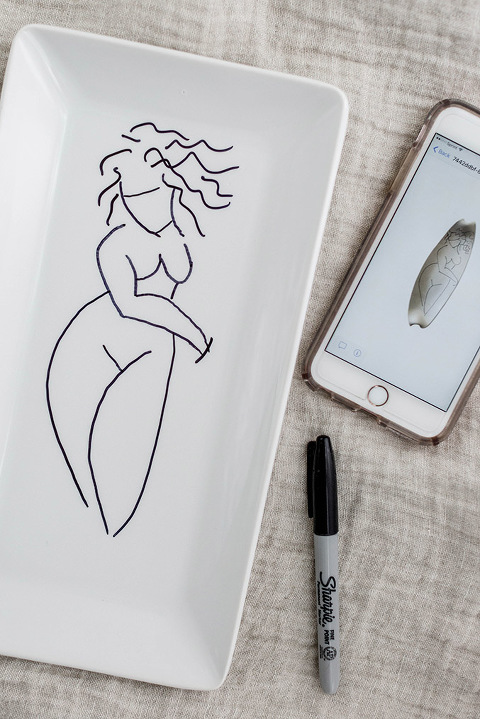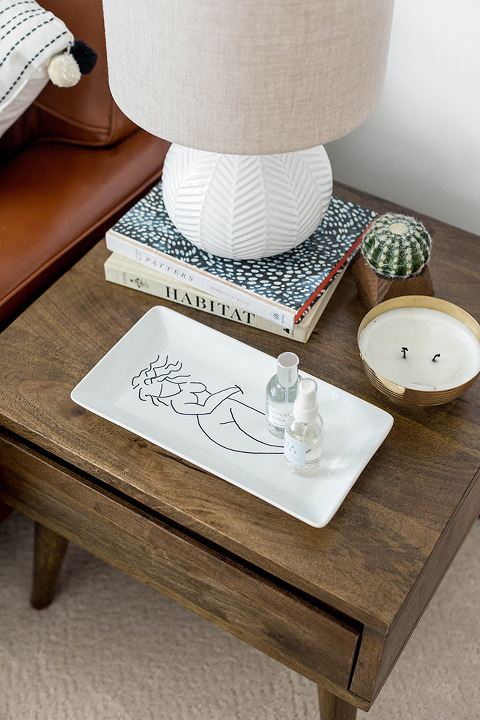 I purchased a plain white dish from Target, and then took no more than 10 minute to draw a general likeness of the sketched woman on the dish. I pulled up a saved image of the vintage platter on my phone and kept that within easy sight to use as my guide. Is it perfect? Nope, but I think that's what sets it apart and gives it more appeal.
A quick note that, since I used a plain black Sharpie for this project as opposed to a ceramic paint pen, the sketch isn't exactly waterproof. But before getting started on my drawing, I quickly squiggled a little marker line on the back of the tray where no one would see it to test out the pigment. I let the mark dry for a minute or two and then gently rubbed it with my finger. It didn't smudge or bleed, so it's permanent to the touch—just not waterproof.
If you want a permanent finish on your own sketched platter, pick up an oven-save tray and a permanent ceramic paint marker, then draw your sketch and bake the platter according to the marker's instructions. Allow the tray to cool when finished, and then your art should be waterproof.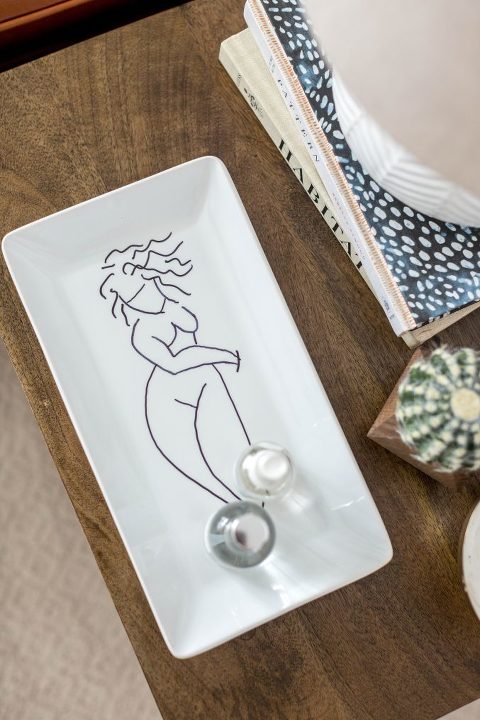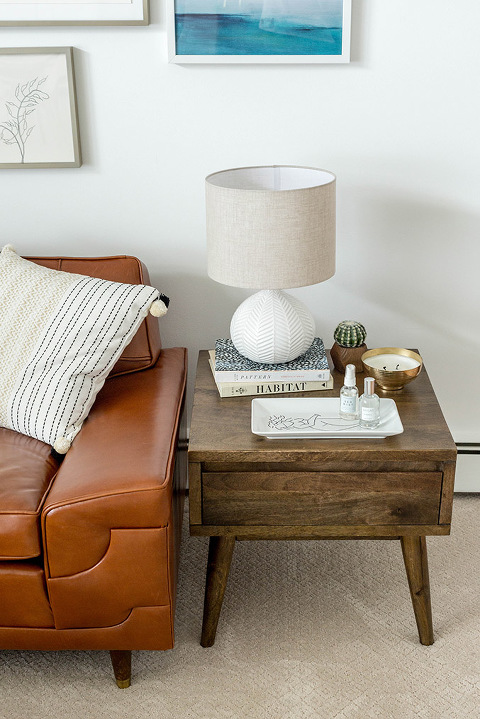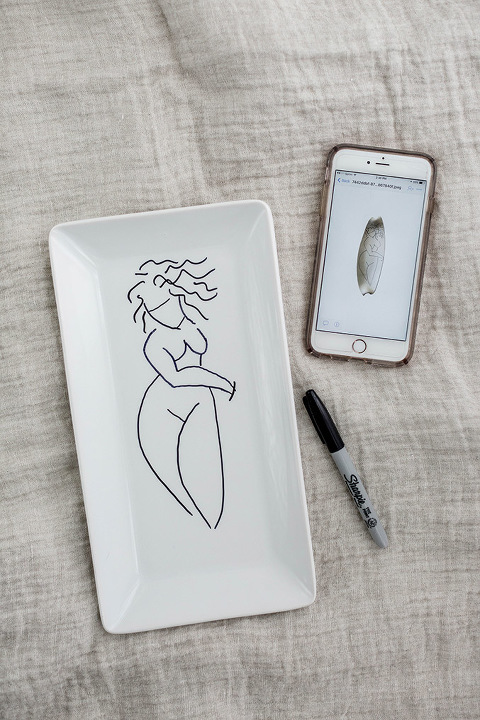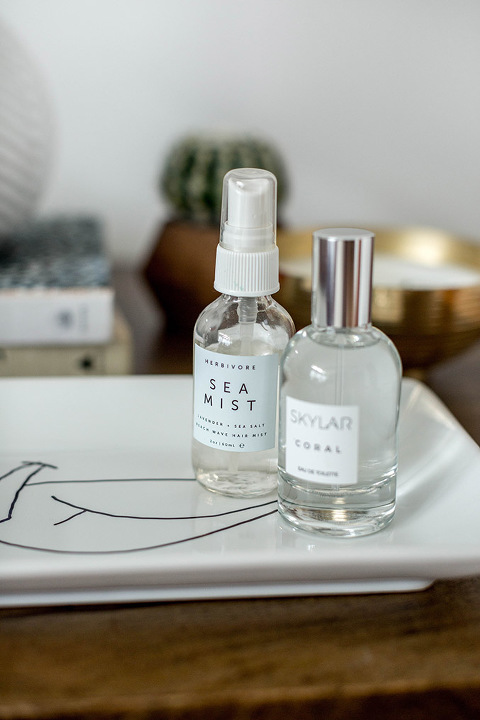 Although I truly love the finished look of my DIY platter (which now proudly holds room sprays in the living room), part of me kind of wishes that I had used a tray that was a little more unique and special (like the cool, curvy shape of the original inspiration platter), but I was a little nervous about the permanence of the sketch on top. It's one of those things where you have to get it right the first time, and I didn't want to risk ruining a really nice one-of-a-kind ceramic tray.
But, that said, the good thing about inherently sketchy art is that if some of your lines aren't quite right, you can just keep your lines loose and overlap where you might have gotten a little off course. If you're not totally confident in your ability to nail it on the first try, consider making a couple of rough sketches on sheets of scrap paper first. I personally tend to do best when I just go for it without thinking, but practicing on disposable paper first is definitely a great way to help you feel more confident about making your own DIY sketched tray.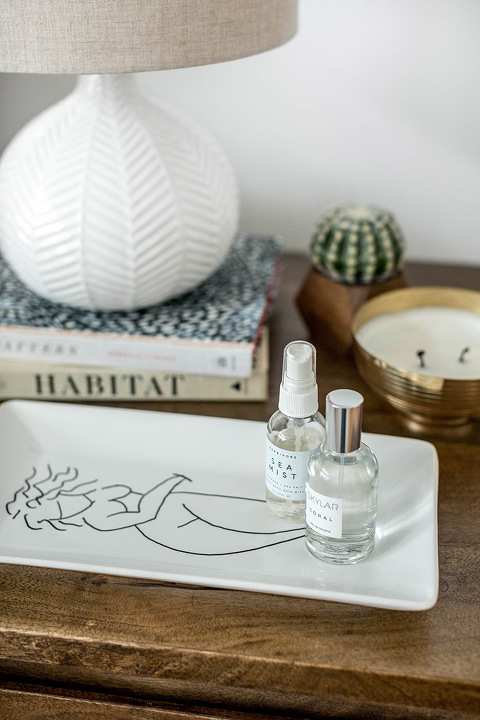 So what do you think? I'm really excited that my finished DIY platter feels so much like the original vintage tray. It's got the same boho vibe but is a little more clean-lined and modern to suit our own aesthetic. Big thanks to Emily Henderson and her crew for providing the unintentional inspiration for this project, and I'd love to know about a weird moment that inspired your own DIY creation, so leave your story in the comments below.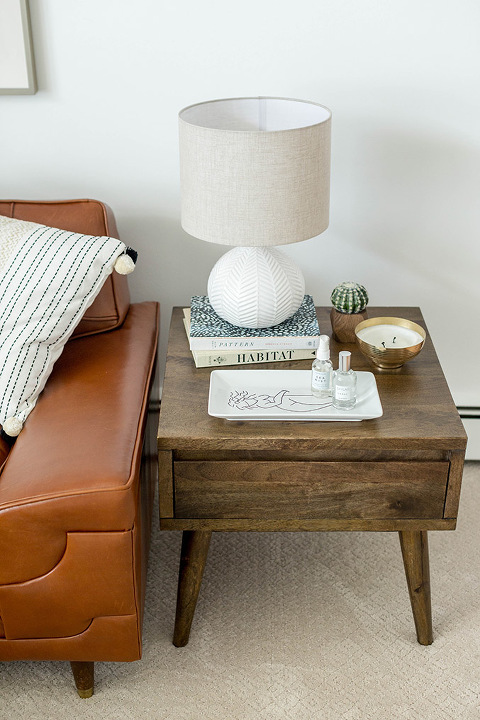 P.S. Have you voted for our space in this year's Design Dash hosted by La-Z-Boy yet?! See the room I made over with my Glitter Guide teammate, Caitlin Kruse, here. Oh, and, as always, my promise to you is that the affiliate links featured in this post spotlight items that I use and love myself.