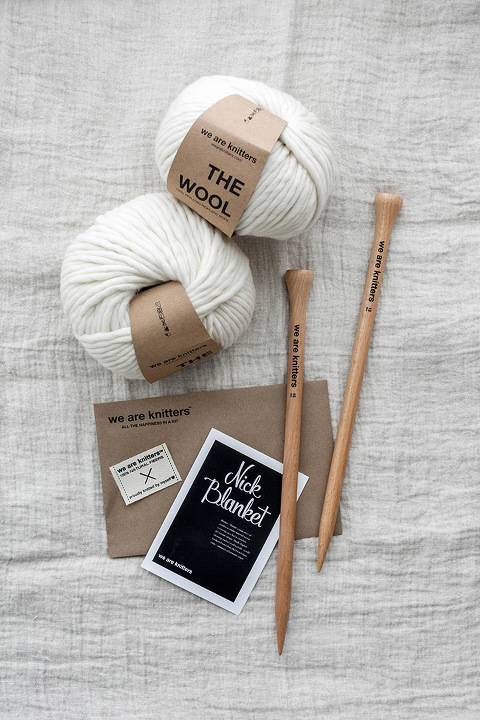 Not surprisingly I feel my most productive and my most powerful when I'm working with my hands. It could be as simple as typing up a blog post on my laptop, to something as complicated as painting an intricate pattern on a blank canvas. No matter the activity, though, my need for making and creating something new is constant.
That's why I'm so excited to partner with We Are Knitters this season. With the team's help, I am going to dive headfirst into a brand new (for me) type of crafting: knitting. When the We Are Knitters marketing team reached out to me last month, I had already been anxious to find something new to do with my hands this season. We're about to slide into summer in just a couple of weeks, after all, so I felt like it was time to try something fresh. The moment that email popped up in my inbox including an invitation to give the art of knitting a try, I knew that it was the challenge I had been looking for.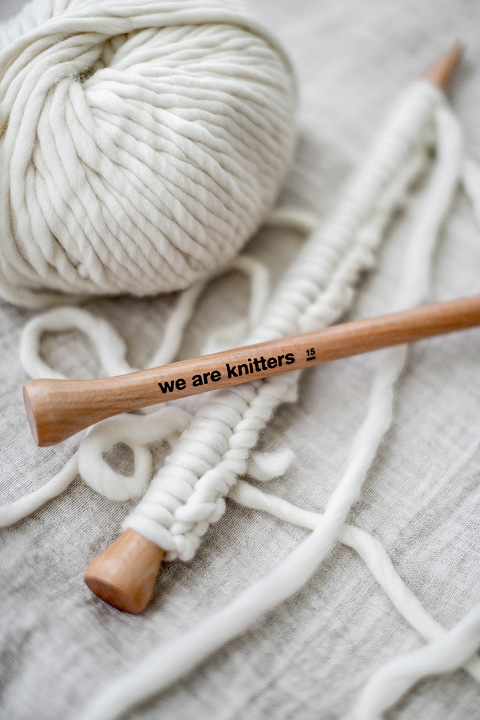 I had never, in my entire life, held a set of knitting needles in my hands, so to say I was (and still am!) a little nervous would be a gross understatement. The process of learning a new craft is intimidating, but I'm excited to set a new goal for myself. Will it be quick? Nope. Have I gotten much farther than the cast-on row you see above? No. But it's not for lack of instruction—just a lack of time. As I've learned over my years as a maker, you just can't rush these sorts of things, so I'm going to treat this crafting challenge as a journey worth making one tiny step by tiny step.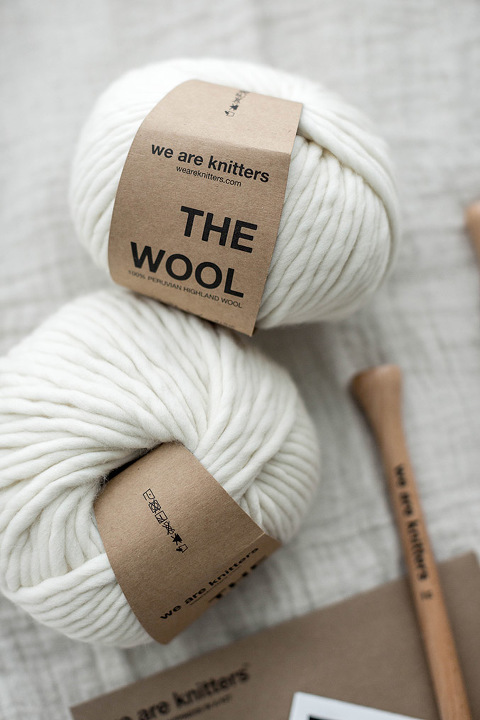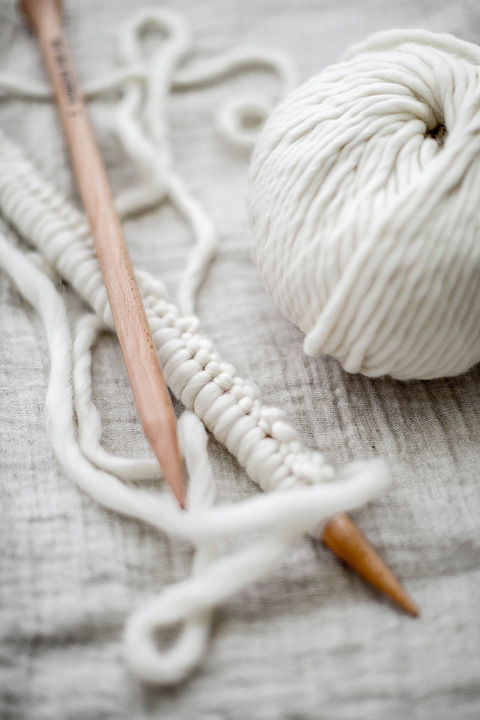 The thing I'm most thankful for now that I've gotten started is that I decided to go down this path with We Are Knitters. They have all sorts of different project kits to choose from on their website, all of which are labeled with one of these options: beginner (very easy), easy, intermediate, and advanced. Of course, I stuck within the beginner level and chose to make my own version of the brand's Nick Blanket.
The final kit came packed with everything I need to get the project done, along with instructions, a pattern, and printed links to video tutorials that will keep me on track. It even came with a small tag, which I can't wait to sew on at the very end of this project. Talk about a sense of accomplishment.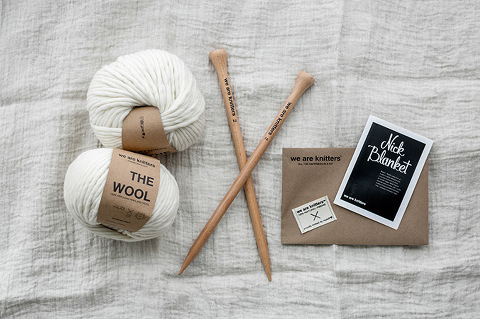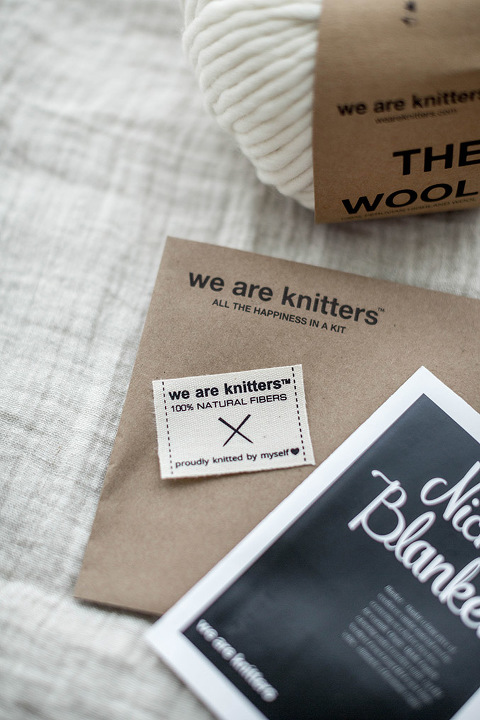 I look forward to the day when I can finally curl up with my handmade wool blanket, and you know I'll be sharing lots of photos and Instagram Stories of my progress along the way. So now I want to know: which kit would you choose from the We Are Knitters website? Have you ever tried knitting before? If you have any first-timer tips to share, I'm all ears so shout them out in the comments below.