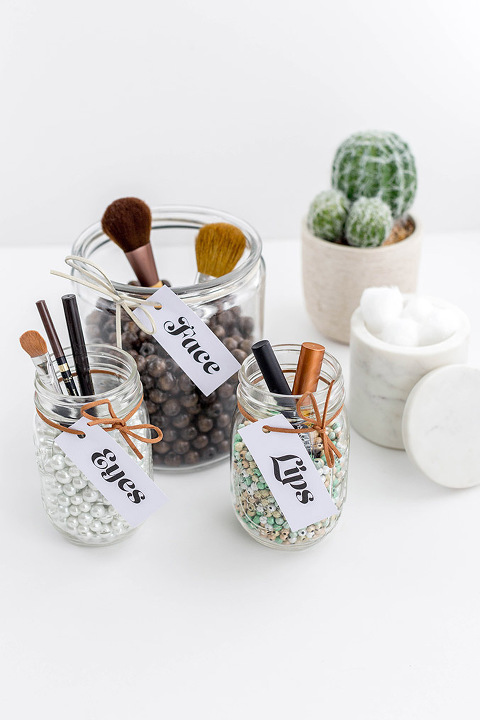 We are actually knee-deep in a couple of bathroom makeovers (more on that very, very soon), so things like sleek towel bars, pretty shower curtains, and modern fixtures are constantly catching my eye while we're out shopping. Of course, I'm also scouring places like Pinterest and my favorite fellow DIY blogs for crafty project inspiration, too, and the latest project of my own to contribute is this DIY Beaded Makeup Brush Holder for Oriental Trading.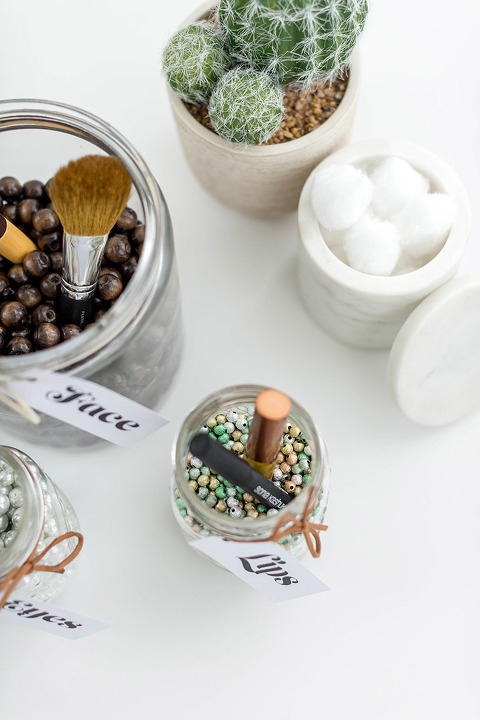 You probably don't need me to tell you, but clever vanity storage is so important in bathrooms. There always seems to be something to stow away out of sight and out of mind (think: extra toilet paper rolls, first aid supplies, clean towels, etc.). Makeup, in particular, is where I typically go wrong. My supply is overflowing even though I can't tell you the last time I intentionally went shopping for it. Extra eye liner, brushes, and the like just seem to be the type of things I must grab on a whim from end caps in the grocery store, so I'm always looking for ways to creatively stow it away.
Thus the inspiration for my simple and colorful beaded makeup brush holder. Hop over to the Oriental Trading blog for the full shopping list and tutorial, and then tell me below if you have any crafty bathroom storage solutions that you've put to good use in your own space.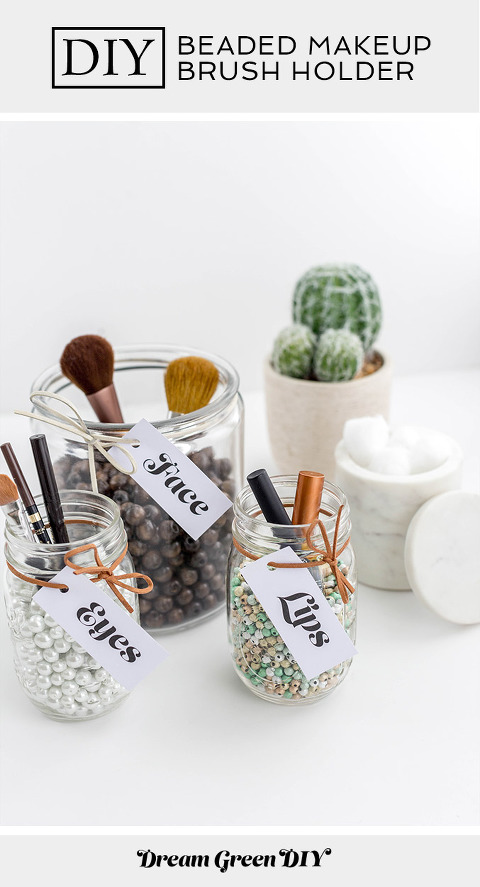 P.S. Have you voted for our space in this year's Design Dash hosted by La-Z-Boy yet?! See the room I made over with my Glitter Guide teammate, Caitlin Kruse, here. Each vote enters you for a chance to win $15,000 to put towards a room of your OWN, so don't wait!
SaveSave