*This post was sponsored by Duraflame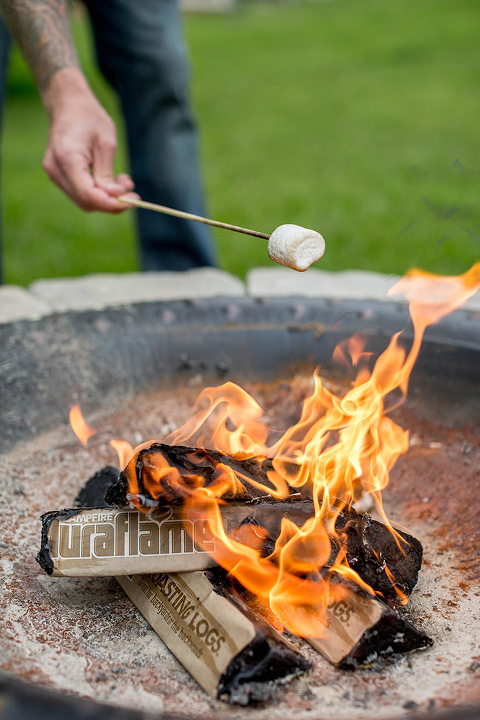 Okay, so technically summer doesn't officially commence for another week, but it sure feels like we're 'in the heat of things' now. Our AC units have already been turned way up, we're chugging fresh citrus-infused water daily, and outdoor activities have become the weekly norm.
Our fire pit, for example, has been working especially hard for our benefit as of late. Since kicking off a range of partnerships with the team over at Duraflame last year, we've become die-hard fans of the brands' product line. Sure, it's a professional collaboration, but that relationship has organically turned us into life-long users. Now every time we have a slightly overcast day, we race to the back yard to fire up our little DIY flagstone fire pit, and luckily, our stockpile of  Duraflame logs allows us to pull off these on-a-whim fire fancies whenever the mood strikes—in less than 10 minutes flat.
All this to say that, sponsorship aside, we really couldn't recommend their stuff more, and to inspire your own spontaneous fire pit fête, John and I spent a little extra time around the fire last week to come up with a list of activities to do around a summer campfire. Read on for our top five takeaways and please weigh in with your own ideas in the comments after the story!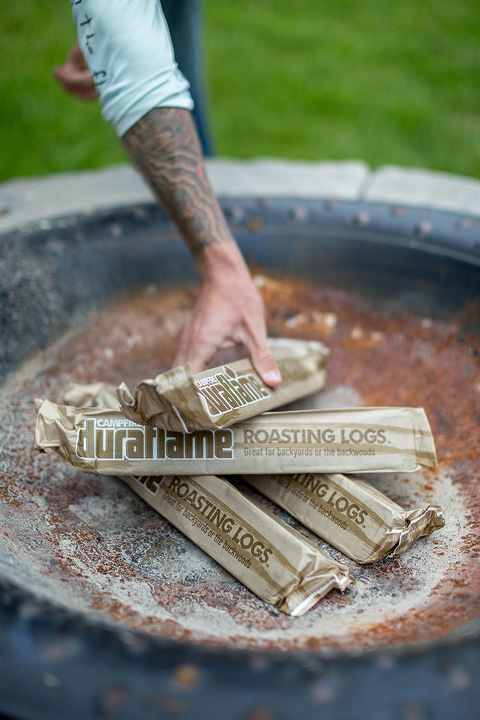 1. Roast Marshmallows
This one, of course, is a given, but don't feel like you need to stop there. John and I keep skewers handy in a kitchen drawer by the front door so that we can grab those and our favorite fire pit foods whenever the weather allows for a campfire. We've cooked hot dogs, bacon, shrimp, pineapple, and even grilled cheese sandwiches over our flaming Campfire Roasting Logs, so feel free to get creative and go beyond the standard s'more. If you want to stick with marshmallows though, at least consider giving our recipe for Rice Krispie Treat S'mores a try!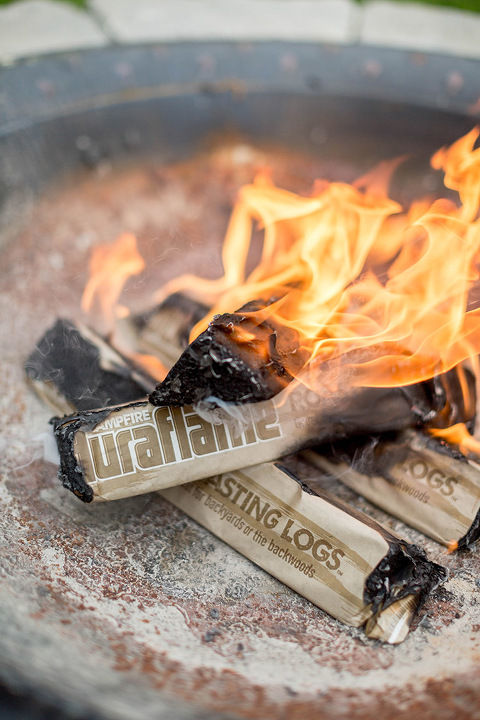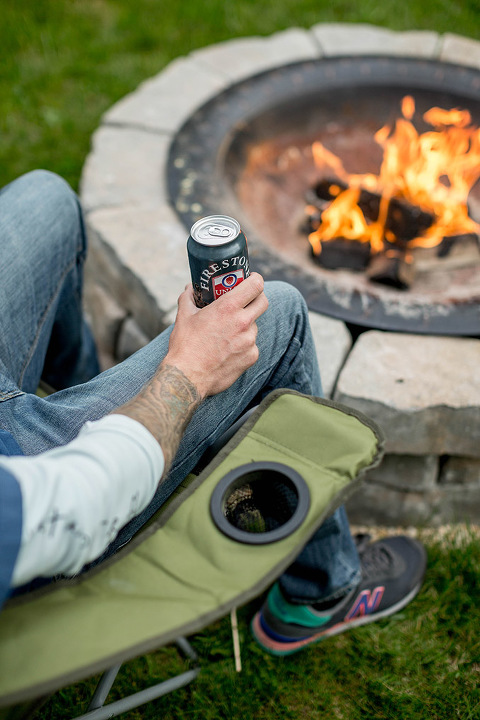 2. Host A Tasting
Our home is always stocked with wine and beer, and if your fridge sports the same type of inventory, a campfire gathering is the perfect time to host an impromptu tasting. Gather some friends over and ask them to bring a bottle of their favorite wine or a 6-pack of their go-to beer. Then allow everyone to try a taste while comparing notes around a roaring fire.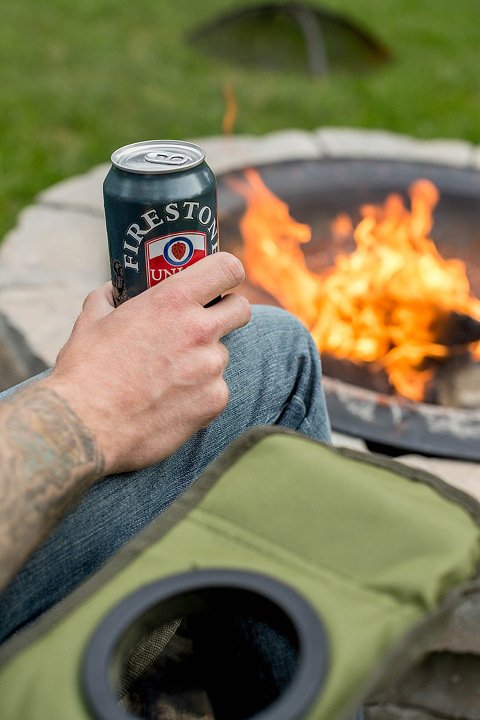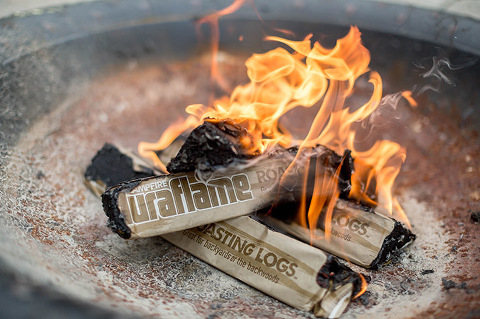 3. Have A Jam Session
This one might sound a little cheesy, but summer is the perfect time to embrace the 'cheese' and pretend like you're in a music video—so go old school and break out the acoustic guitar. There's something extra magical about the sounds of a summer night accented by strumming guitar strings and murmurings around a crackling fire. Go ahead and act like you're 16 again! We won't tell.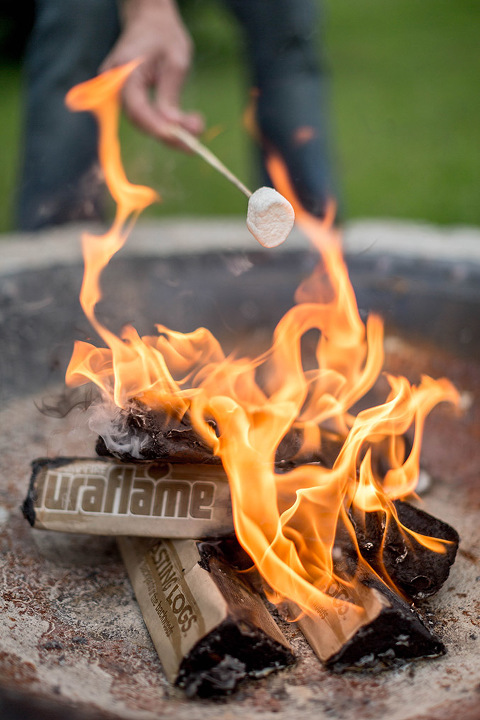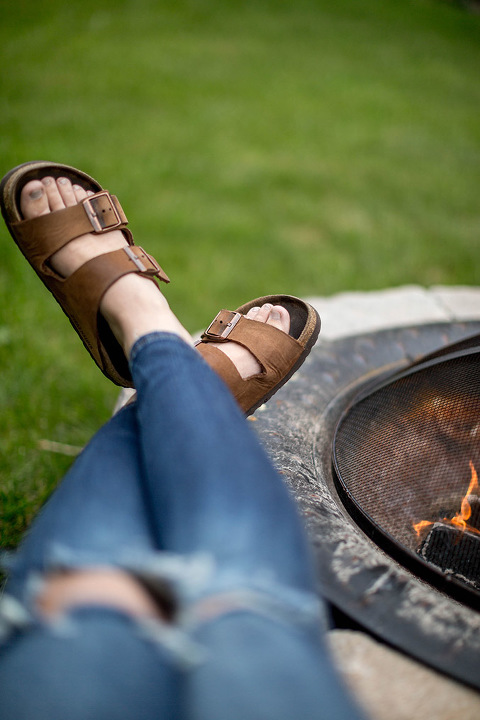 4. Exchange Ghost Stories
Another blast-from-the-past activity that's practically required for a bonfire gathering, whether you're young or old, is a round of ghost stories. Pull up a list of tales on your phone or tablet, and take story-telling turns around the fire. They don't need to be long—even the short ones garner the desired effect. If reading isn't your thing, pull up spooky YouTube clips instead, or go all out and set up a screen and projector outfitted with a full-length scary film for everyone's viewing pleasure around a campfire.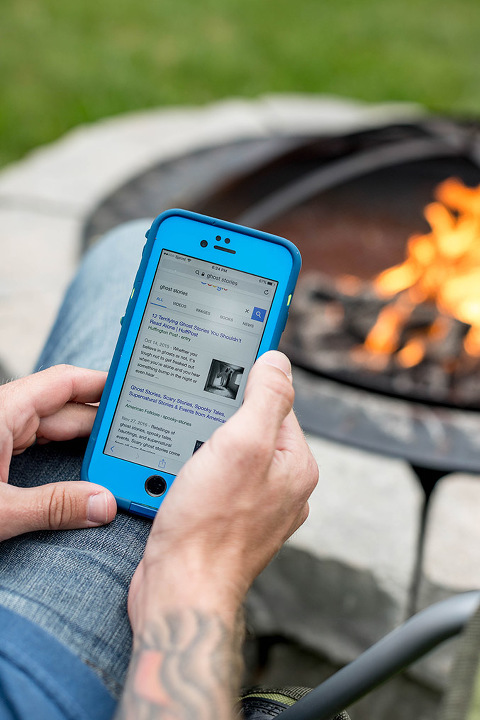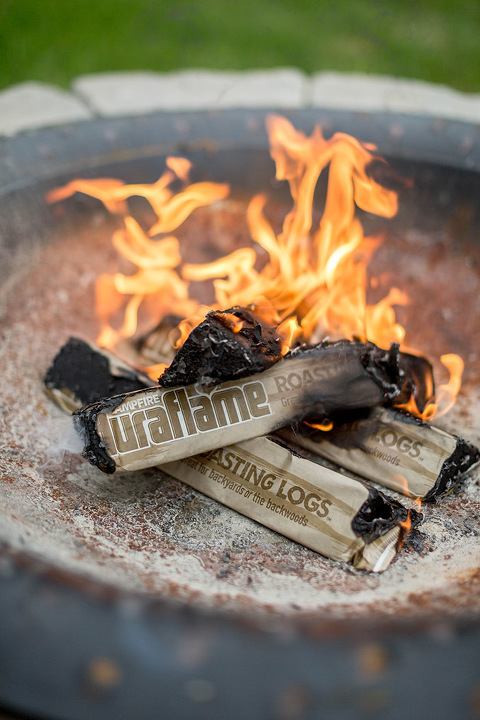 5. Game Night Challenge
Instead of gathering around the same dining room table you have been for the past 12 years, go ahead and take things outside for your next family game night. Play charades while the audience kicks back in camp chairs around a low fire. Or allow the fire to be a backdrop for games like Taboo, The Mouth Game, or DIY giant Jenga.
Although you don't really need an excuse to gather around a campfire (watching those curly, crackling flames is often all the activity I need!), the idea of building and maintaining a fire can seem like it just isn't worth the effort. So start the season right with our list of fun motivators that will have you just going for it rather than giving in to those excuses. If all else fails, you'll get a cool Boomerang out of it!