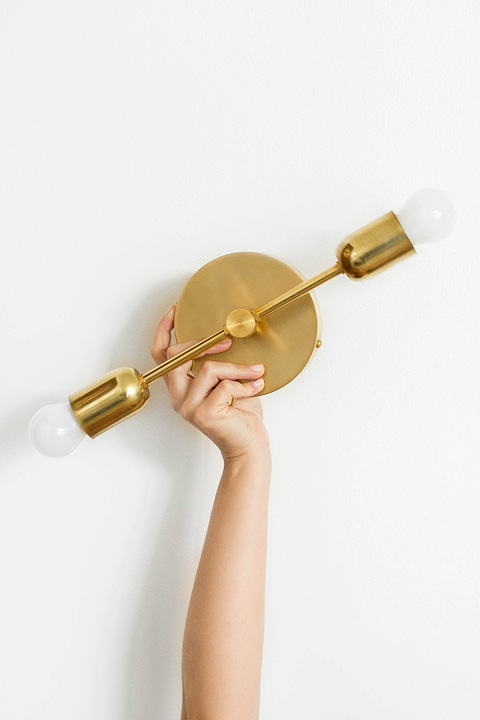 Oh, the downstairs bathroom…This room is thankfully a bit of an afterthought since it's tucked away on the bottom level of our home. It's rarely used by guests, so I've just lived with it for the almost-two years that we've called this 1960s ranch "home."
That said, my patience has officially run out, and I've got big plans to turn this space into a room that I don't mind directing our guests toward. John and I are actually hosting a mini family reunion (my dad's side) here at the house in late July, so my plan is to have this dated room fit for showing off come party time next month. Can I pull it off? That's yet to be seen, but I've made at least a few small bits of progress in the last couple of weeks, which has me feeling more confident.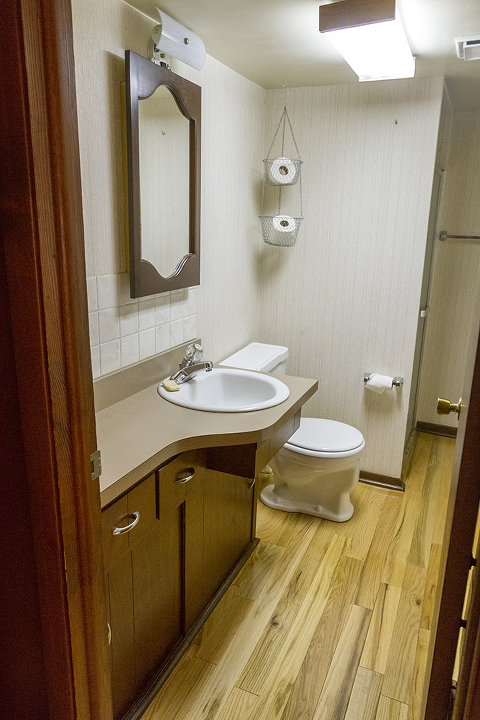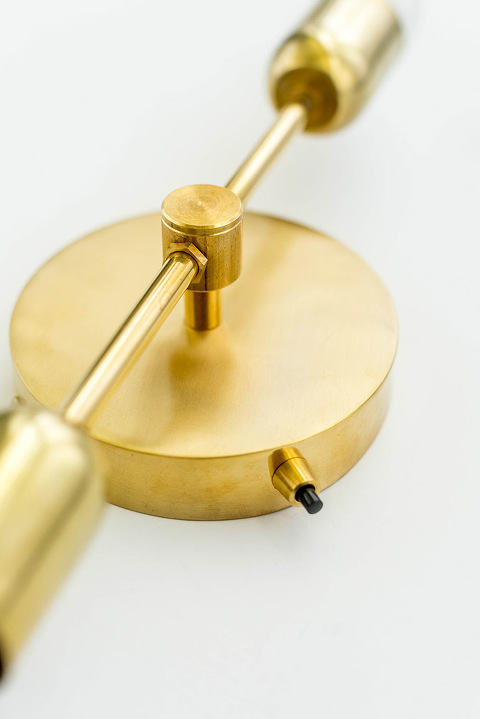 The first thing to get updated was the light over the vanity. The original fixture featured an old on/off toggle switch, forcing us to look for the same style fixture in the process of replacing it. There isn't a built-in wall switch for the light, so if we installed a traditional fixture, it would have been permanently lit once the power was switched back on post-install.
Turns out that toggle type lighting is harder to find than you'd think, though! Most of the fixtures I unearthed on my Google searches were astronomically expensive, but then I found a UK-based Etsy seller who offered beautiful modern light fixtures with a toggle switch option.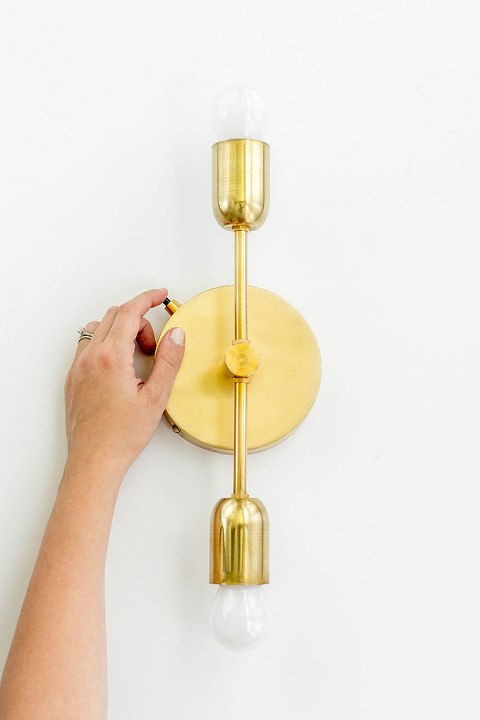 Spark & Bell totally saved my butt on this one, and after finding a couple of fixtures that I just couldn't choose between (seen here and here), I reached out to the shop owner to see if a custom option was possible. Spoiler alert: it was possible, and the finished light is everything I had hoped for and more.

I'm still playing around with different accents and finishing touches, but my ultimate plan is to work around the bulk of the room's existing layout (for now, anyway) and finishes, but update the smaller details—things like the mirror, art, hardware, rug and linens—every weekend now through July.
I actually really love the original grasscloth wallpaper in the room, so I think I'll try working around that for "Phase 1" of this makeover. As for "Phase 2"? We'll eventually update the countertop to stone, add a new modern faucet, and rip out the old shower stall and retile it to span the entire back half of the room (like this).
What do you think? Do you guys have a room in your home that you're embarrassed to send people to? I'm hopeful that these high impact, small scale changes I have planned can happen quickly and on budget. Stay tuned.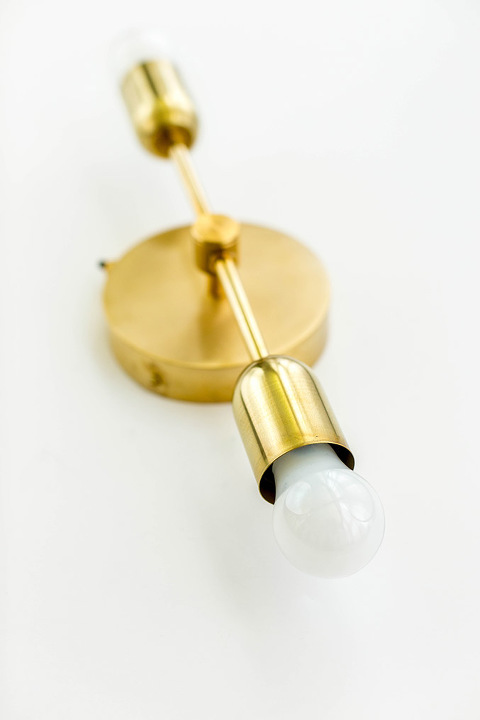 P.S. Have you voted for our space in this year's Design Dash hosted by La-Z-Boy yet?! See the room I made over with my Glitter Guide teammate, Caitlin Kruse, here. Each vote enters you for a chance to win $15,000 to put towards a room of your OWN, so don't wait!