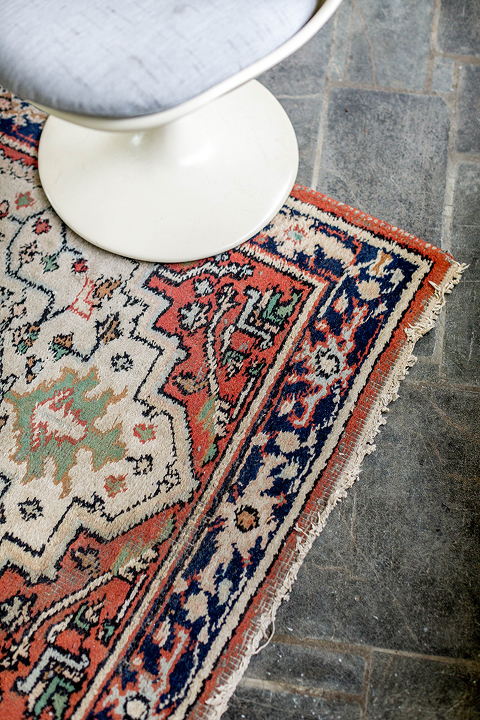 I recently realized that I haven't shared a Thrift Store Score story with you guys in a long time, so I spent about 20 minutes earlier this month wandering through our home photographing the latest secondhand treasures that have made their way into our possession.
First up? This beautiful oriental rug that I actually caught sight of in a local antique store ages ago. I loved it—like, reallyyyyyy loved it—but I could never find a price tag, so I left it behind thinking it'd be out of budget. Then, about three weeks ago, I decided to bite the bullet and just ask. Turns out that the rug, which is admittedly pretty beat up and worn in, was going for a cool $20, so I scooped it up—decade's worth of dust and all.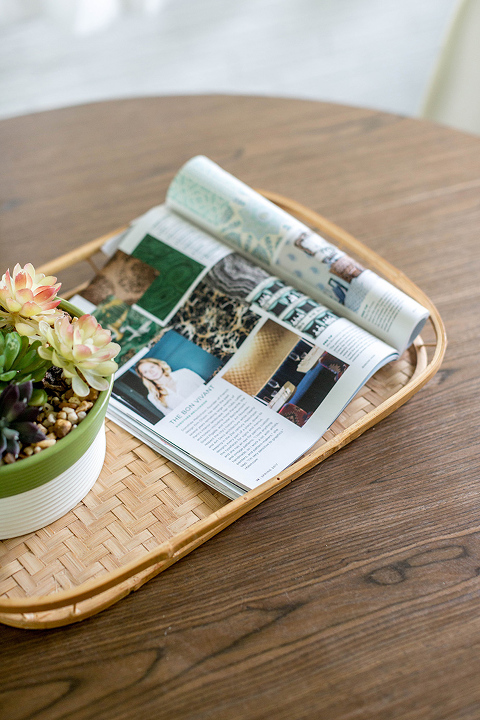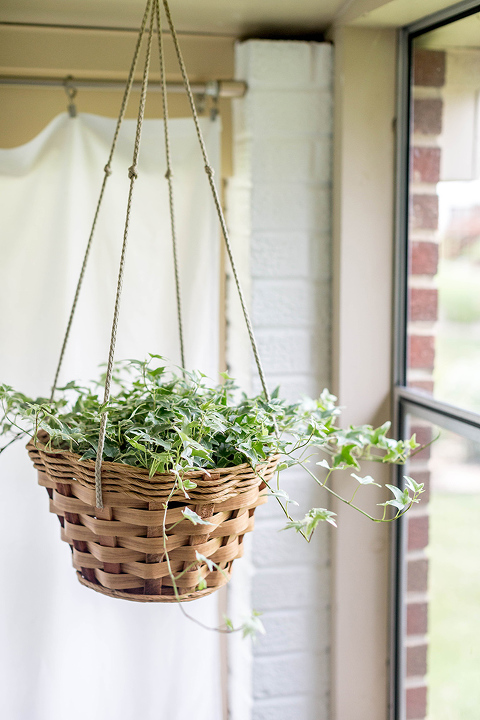 I think the woman at the register was so astounded that I would even want the rug in its current state that she was willing to let it go for a steal. I actually did call up a local rug cleaner to look into potentially giving it a professional clean, but I'm honestly not too anxious to get it done.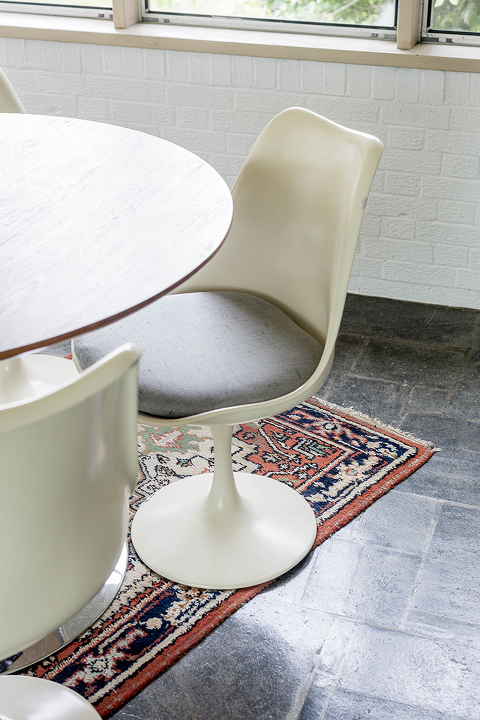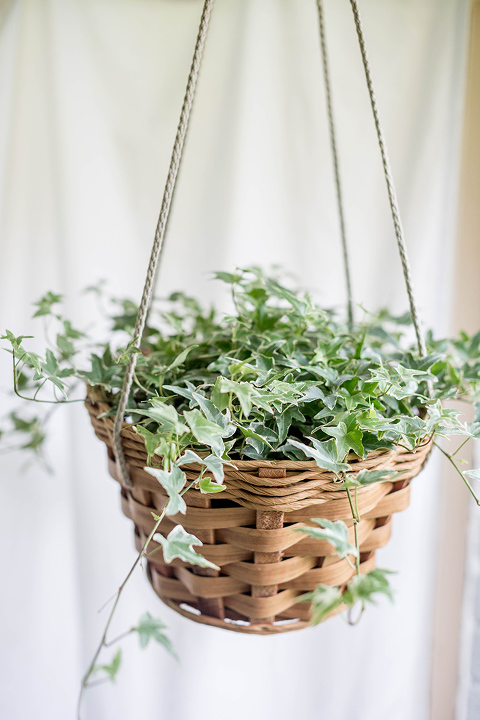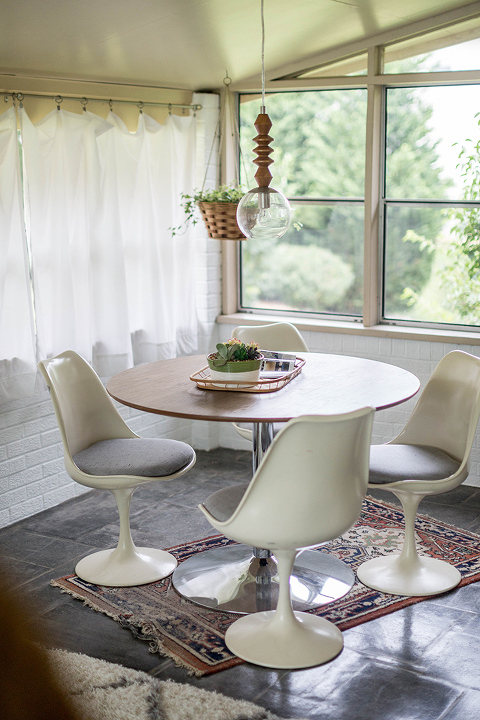 We unrolled the new-to-us rug under the dining table in our newly-painted sunroom (full reveal coming soon!), and I haven't touched it since. I love the character of those worn corners, frayed edges, and faded colors. I still can't believe that it's mine and I'm only $20 poorer—I thought, for sure, that it'd be more than $200 since frayed antique area rugs are so "in vogue" these days. Just goes to show that you should always ask, even if you're a little scared to know the final price tag.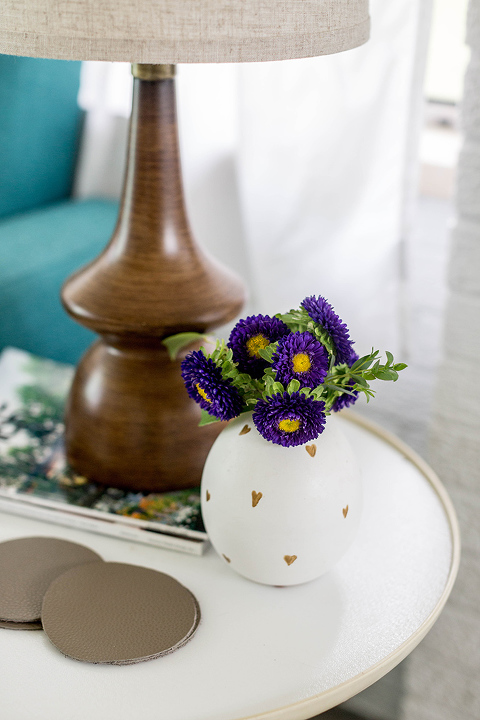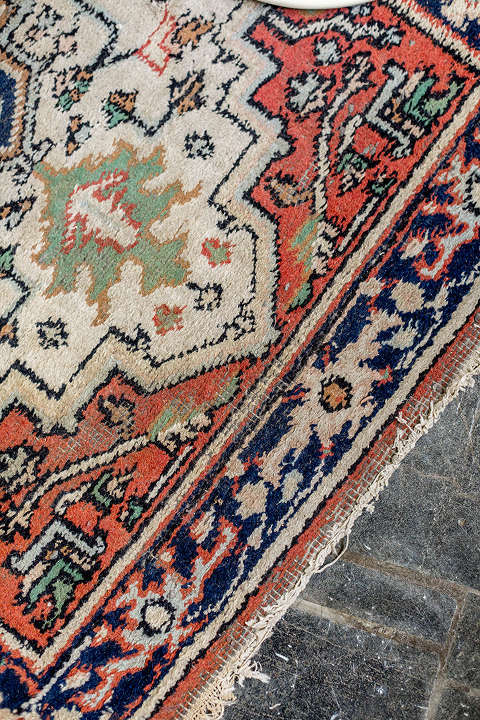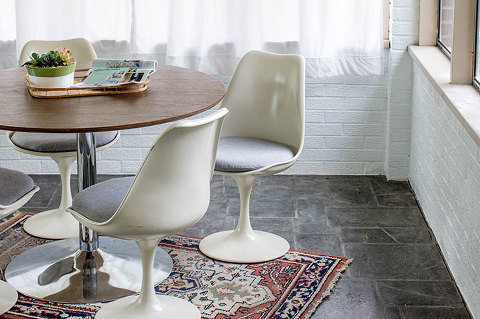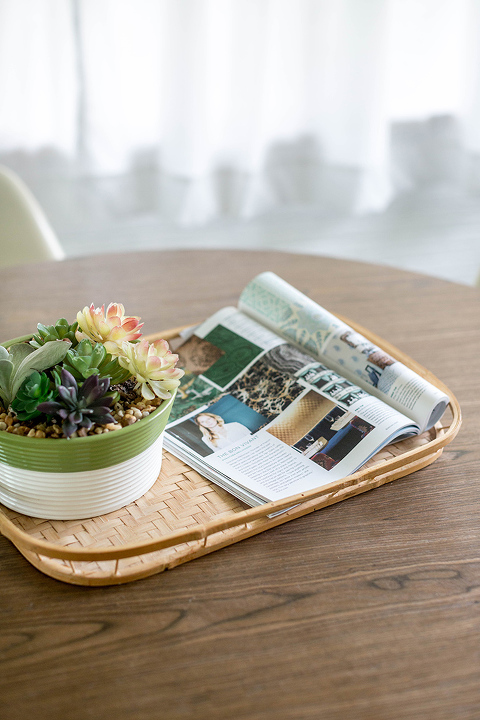 While I was out antiquing, I also picked up that pretty handmade hanging basket you see for $10 and the bamboo tray on the table for just $3 to hold things like potted plants and mid-read magazines.
I've definitely slowed down my thrift store shopping as of late because of how much stuff we already have and how little of a budget we're working with, but when I do head out, the activity is still just as inspiring as it ever was. Tell us about a few of your own Thrift Store Scores in the comments below!