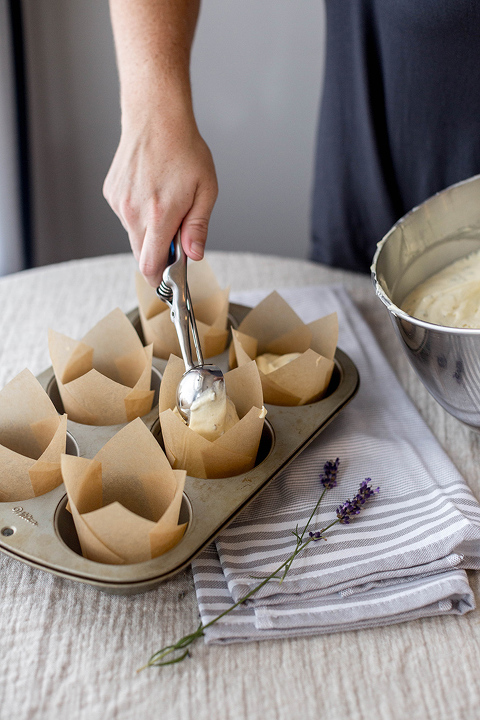 Muffins…Is there anything cozier or more satisfying then biting into a still-warm muffin straight from the oven? Okay, yes, there probably are a few cozier things that come to mind, but muffins certainly rank pretty high on my personal list of ultra-nostalgic comfort foods.
To inspire your own need for this fluffy, tasty treat, I'm sharing yet another recipe from our friends Bethany and Aaron Mallory of The Farmhaus On Main fame. This local speciality coffee shop and café serves up seasonal baked goods each week, and it turns out that fresh dried lavender has provided the inspiration for their summertime fare as of late.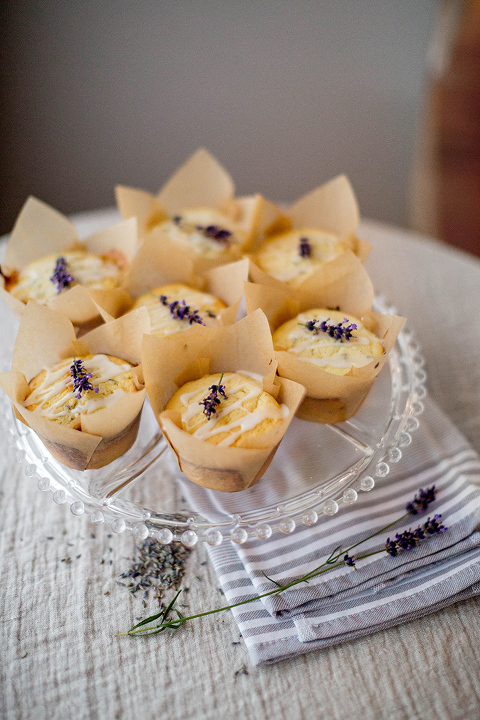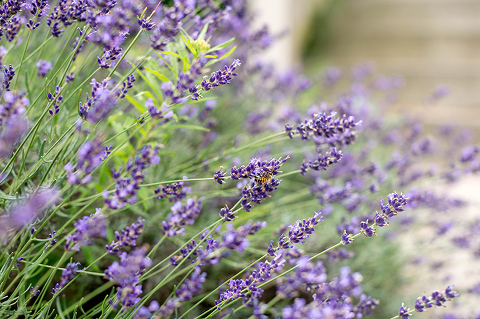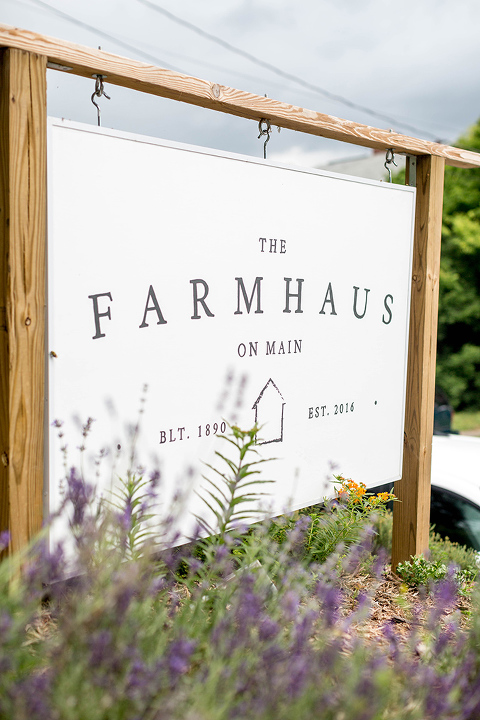 You may remember their recipe for Honey Lavender Lemonade that I posted about a couple of weeks ago. Well, now it's time to teach you how to bake up a batch of The Farmhaus's Lemon Lavender Muffins. Scroll on for all of the DIY kitchen details.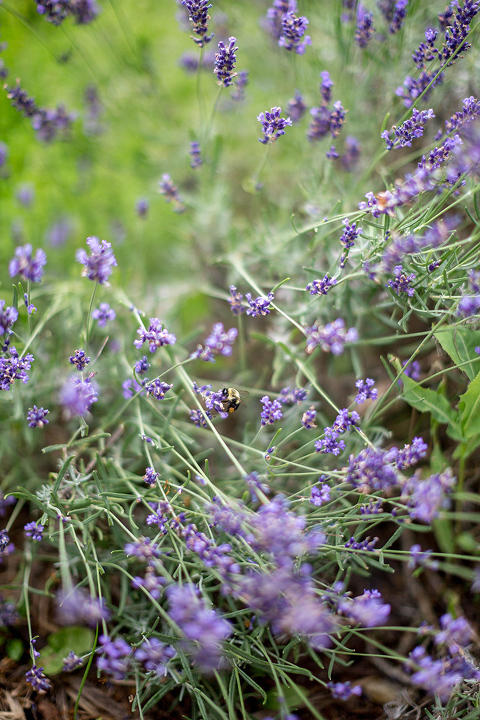 Lemon Lavender Muffins:
*Yield 12 muffins
3 cups flour
1/2 teaspoon baking powder
1/4 teaspoon baking soda
1/2 teaspoon salt
1 cup butter softened
2 cups sugar
6 eggs
1 1/2 cups yogurt
2 tablespoons lemon juice
2 teaspoons vanilla extract
2 teaspoons lemon zest
2 1/2 tablespoons dried lavender
Preheat oven to 325 degrees. Mix flour, baking powder, baking soda, and salt in a bowl and set aside. Cream butter and sugar for 7 minutes in a stand mixer. Add eggs one at a time. Add dry ingredients and yogurt alternately, and mix until just incorporated. Add lemon juice, vanilla, and zest. Remove the bowl from the stand mixer, and gently fold in dried lavender. Pour the batter into a muffin tin lined with baking cups and bake for 25-30 minutes. Remove from the oven, and cool on a rack.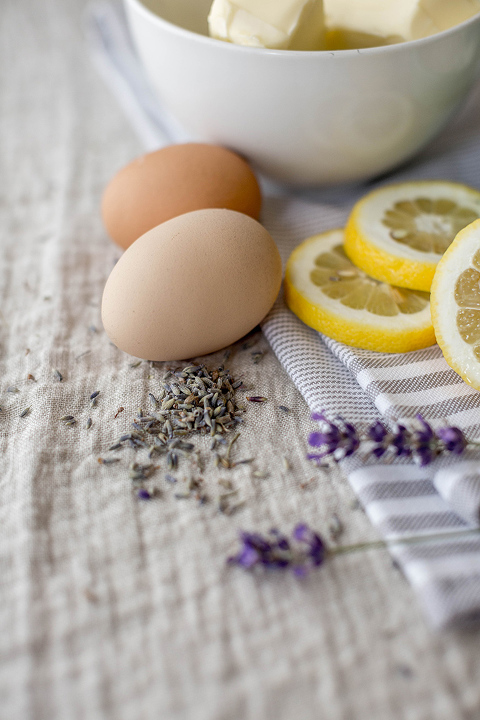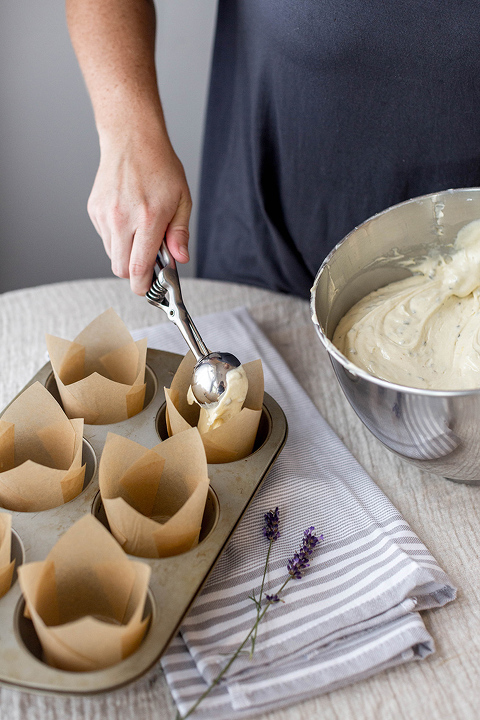 Easy Lemon Icing:
1/2 cup powdered sugar
Lemon juice, to consistency
12 fresh lavender sprigs
Combine the powdered sugar and lemon juice in a bowl, and whisk together. Drizzle the cooled Lemon Lavender Muffins with icing. Top with fresh lavender sprig​s, and serve.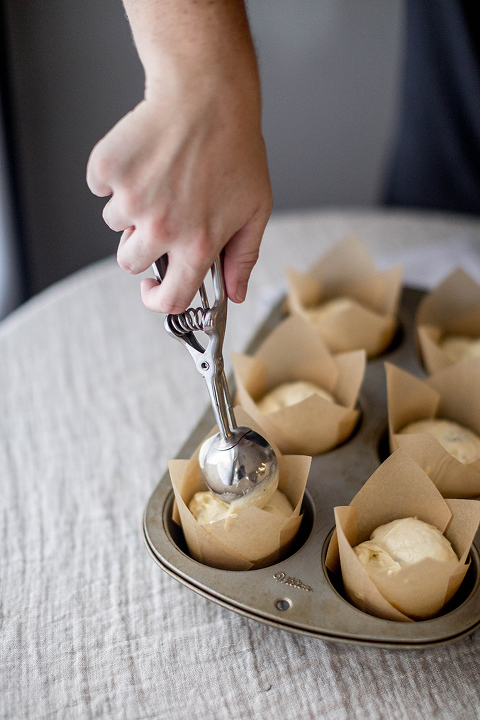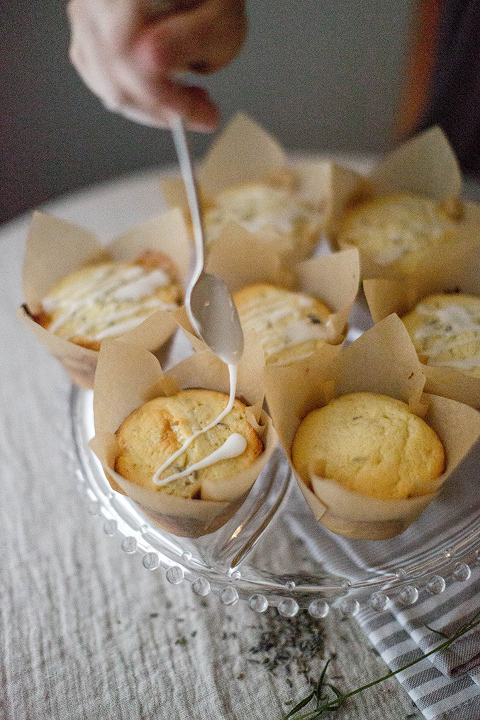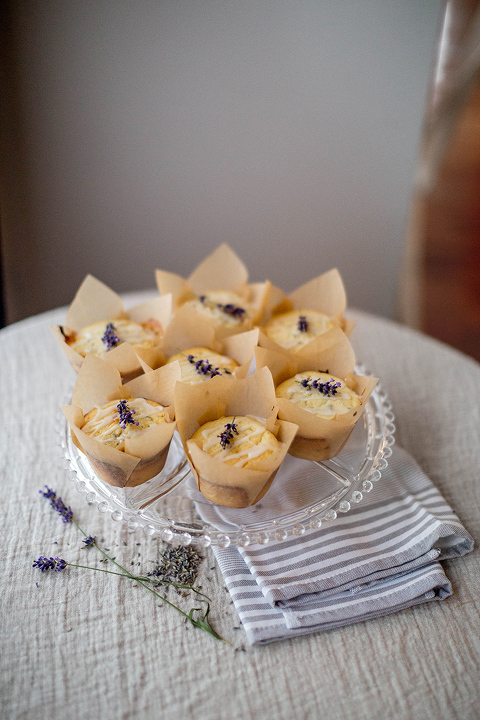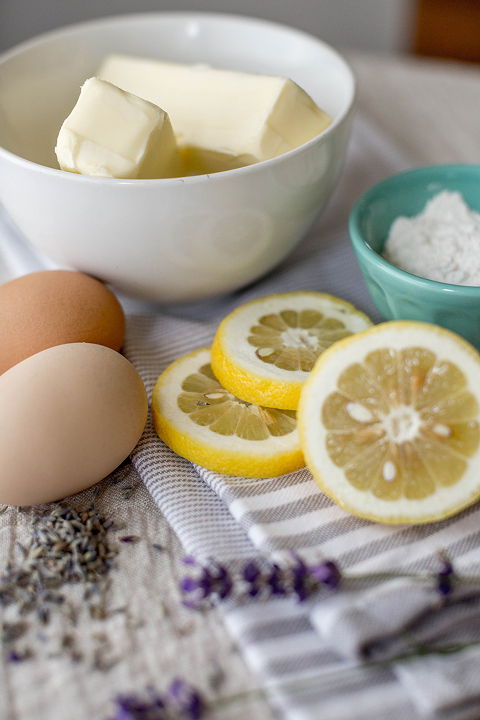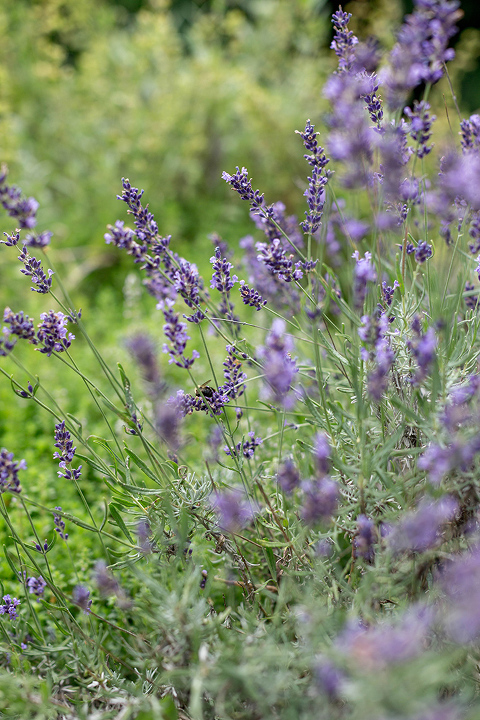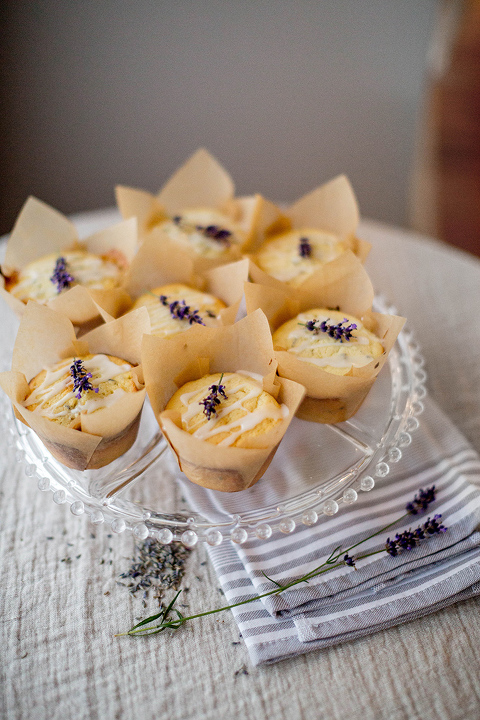 I can personally attest to how delicious these muffins are, especially when still warm from the oven. The lemon adds the perfect hint of tartness, while the lavender gives the treat a savory finish that goes way beyond run-of-the-mill muffins. At least in my opinion! If you give this recipe a try sometime this season, don't forget to tag @dreamgreendiy and @thefarmhausonmain on social media so we can sink into a state of envy over your plate of fresh muffins.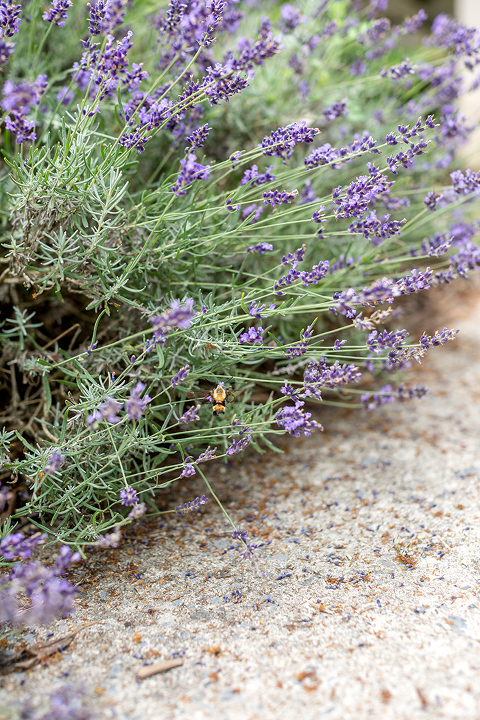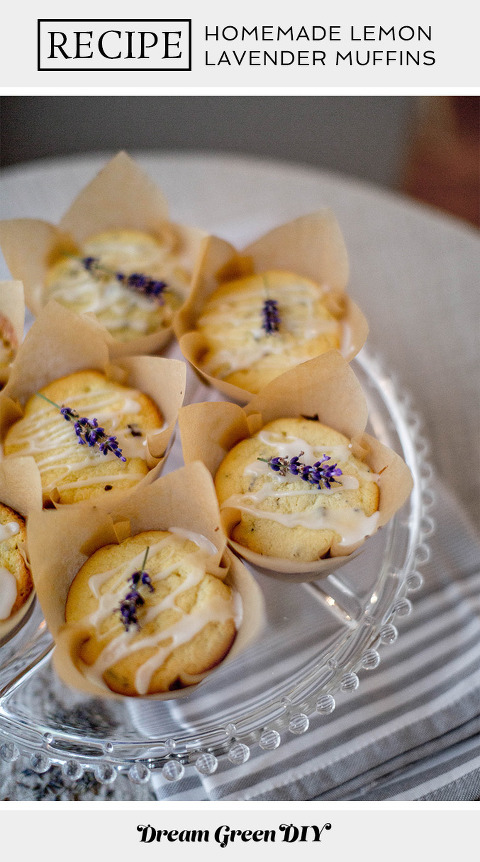 *Recipe by The Farmhaus On Main, photography by Carrie Waller