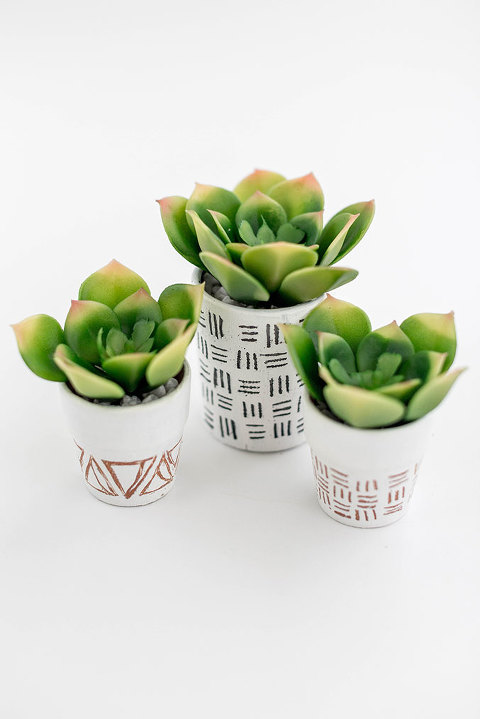 Have you ever looked back at the pictures and images you've saved on Pinterest lately? Every now and then I do just that, and I'm always so intrigued to see the patterns that tend to show themselves. Lately, I've picked up on a subconscious love for things like neutral interior design, outfits punctuated by graphic tees, and lots of linen tabletop texture. I'm also apparently very into the idea of hand-etched pottery!
So, while brainstorming new craft ideas with my editor at Oriental Trading, I decided to include an experimental DIY that I've been wanting to test out for ages: a reverse etched painting technique to add pattern to a plain pot.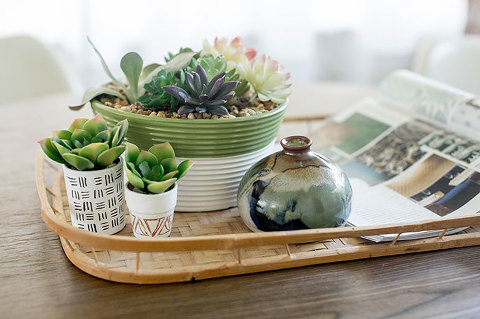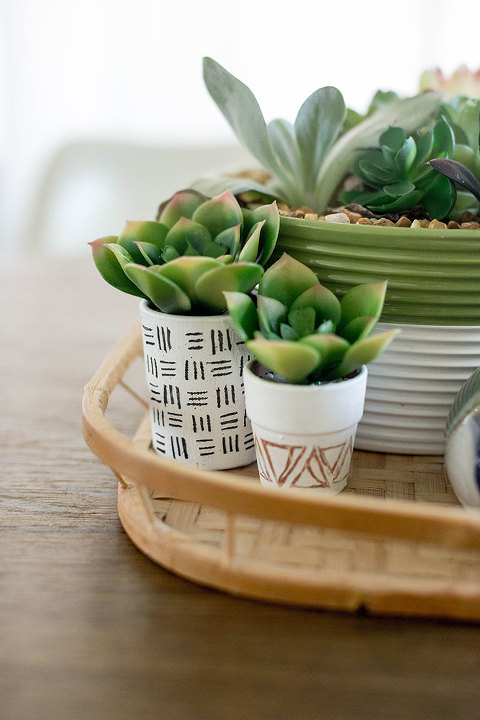 The good news is that the project managed to come alive just how I had pictured it, and the even better news is that, truly, anyone can do! Visit Oriental Trading now to see my tutorial for DIY Hand-Etched Mini Succulent Pots, and then tell me what type of design you would etch into your own pot. Would you go with a mudcloth-inspired pattern like I chose? Or maybe something a little more free-flowing and intricate? Do tell in the comments below!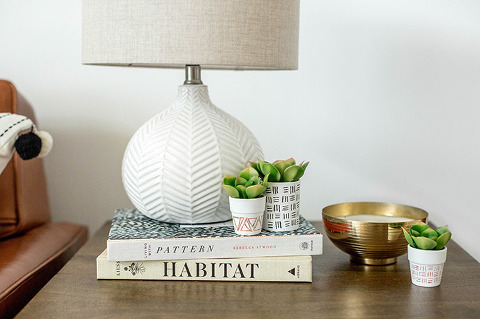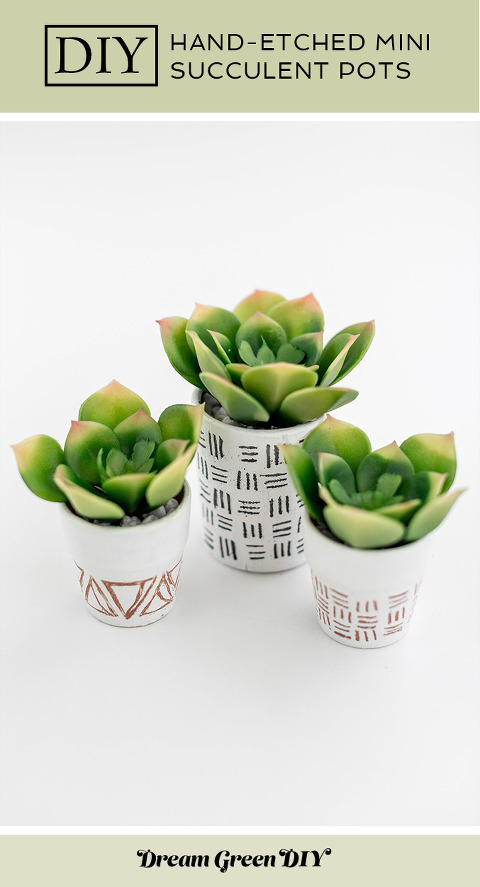 P.S. If you haven't already done so, make sure to sign up for the Dream Green DIY Tribe newsletter here! This week's letter comes with a big (slightly bittersweet) business announcement that I don't think I'll be talking about here on the blog. If you want details, sign up to be part of our DIY Tribe here!