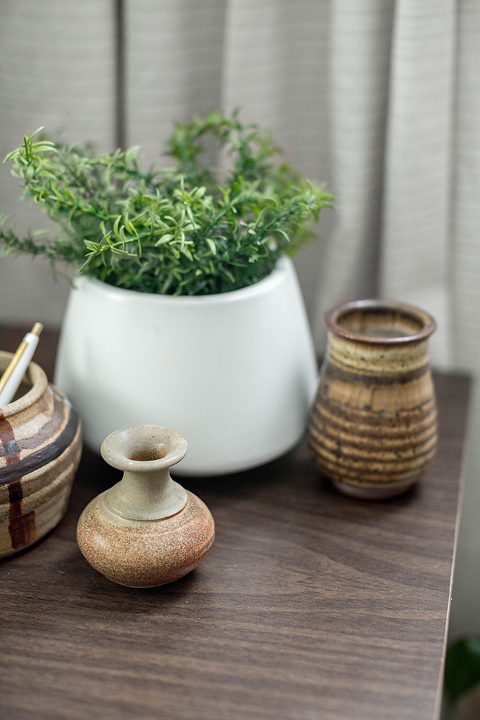 These days catharses comes in the form of finding that "needle in a haystack" type of thrift store find. The rush from spotting the perfect piece is my kind of mental refresh, and since I've been cutting back on antique hunts as of late because I'm trying to keep more money in the bank and fewer things in our home, those moments are even more precious to me.
That said, when I do stop in at the antique store, one of my favorite things to keep an eye out for is pottery. I know it's incredibly trendy right now to fill surfaces with handmade pottery, but it's one of those trends I adore so much, I don't really mind buying into and "selling out" for it. There's just something so interesting about owning a one-of-a-kind vessel, knowing that someone made it with their own two hands and that they had their own vision in mind for the finished product.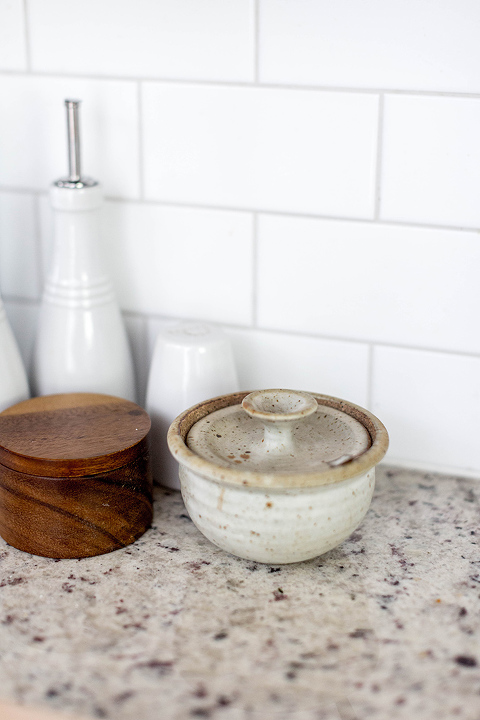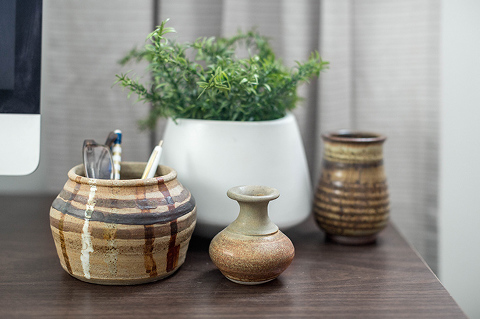 Earlier this year, I happened upon a pretty sizable collection of handmade pottery in the basement of an antique store here in town. At the time I didn't really have a spot for any one of the bowls, plates, and cups, but since upsizing the desk in my office, I had a bit more room for tabletop vessels. My first thought in trying to decide what to put there was the vintage pottery at our downtown antique shop.
I've since been back to the display of secondhand clay containers a couple more times to grab additional pieces for gifts and other little spots throughout our house, and I noticed that the shop always seemed to have new pottery to fill what I took home. Come to find out from the store owner that the bowls are all part of a huge estate, and that the family of the woman who used to collect them so religiously replenishes the display at the antique shop every month or so.
Knowing that someone so painstakingly gathered up all of these pieces of old pottery makes me appreciate the handful that I've chosen for myself even more. And the great thing about feeding this new secondhand addiction of mine is that pottery can serve all sorts of purposes around the house, so each one is a pretty practical purchase. Read on for a bunch of uses that I quickly came up with just now for pottery in a home.
8 Uses For Vintage Handmade Pottery
Sugar dish by the coffee maker
Pencils and glasses holder on a desk
Jewelry organizer
Place to stash keys next to the front door
Salt cellar by the stove
Makeup brush holder
Succulent planter
Dog treats dish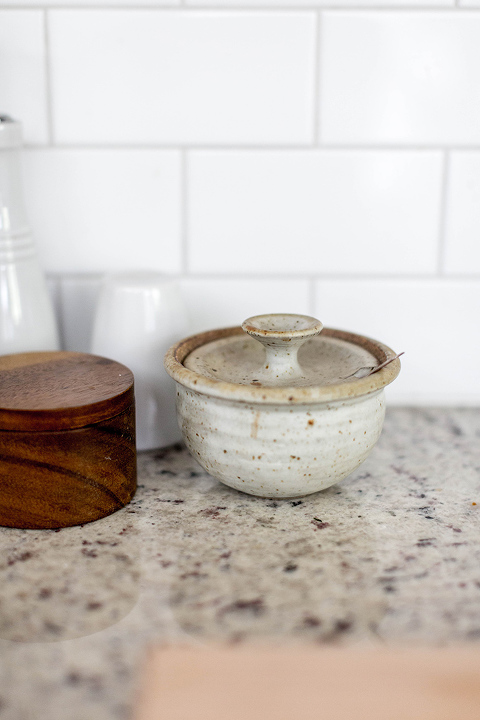 I mean, really, that list could go on and on, but you get the point—pottery is something you don't need to feel guilty about picking up every chance you get. At least that's what I keep telling myself.
So, what are your favorite things to buy at antique stores? Are you just as into vintage pottery as I am? Whatever your goals, I wish you the best of luck with your secondhand treasure hunt this weekend!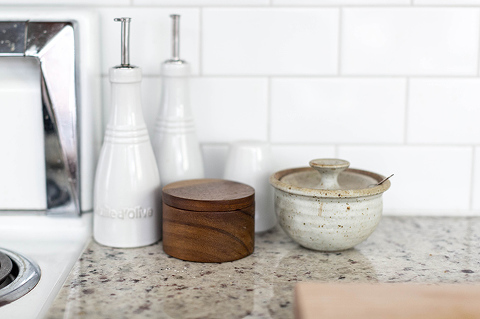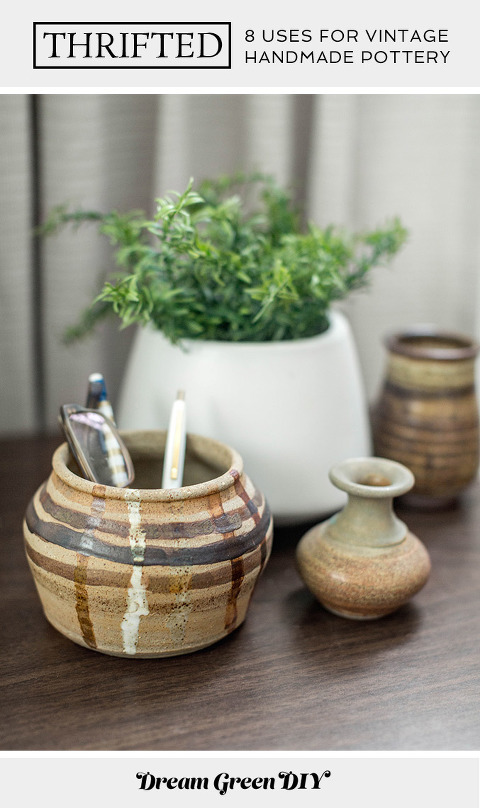 P.S. If you haven't already done so, make sure to sign up for the Dream Green DIY Tribe newsletter here! Next week's letter comes with a big (slightly bittersweet) business announcement that I don't think I'll be talking about here on the blog. If you want details, sign up to be part of our DIY Tribe here!