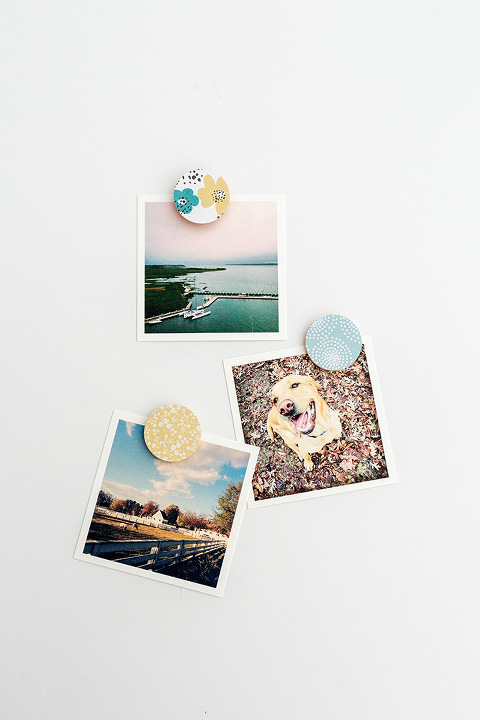 One of the biggest investments I've made in my career as a blogger thus far is in camera equipment. I've spent roughly a used car's worth on my camera and set of lenses, but, oddly enough, I rarely break them out to capture real-life personal moments. Instead, I mostly use my "nice" camera to document DIY blog projects like the one you'll see here today. While that's all well and good, I'd like to make more of a point to start using it to capture fun family memories, too. You know—the kind worth framing and hanging on the fridge!
Which leads me to today's craft. In an effort to take and print more family photos, I thought it would be fun to start backwards and create a set of colorful custom DIY magnets. That way, whenever I do get around to snapping personal moments with my camera, I'll already have a collection of magnets ready and waiting to hang the pictures on our fridge for us to enjoy every day.
To get you guys in on the fun, too, I figured it was the perfect time for us to make a new pact—a promise to print and display favorite fridge-worthy photos as we edge closer to the holiday season. I don't know about you, but I think it's high time we celebrate life's crazy, beautiful, wild little moments. You can join in on the conversation by tagging your own fridge-worthy photos with @dreamgreendiy on social media and using the hashtag #dgdfreezeframe. Now for the DIY craft!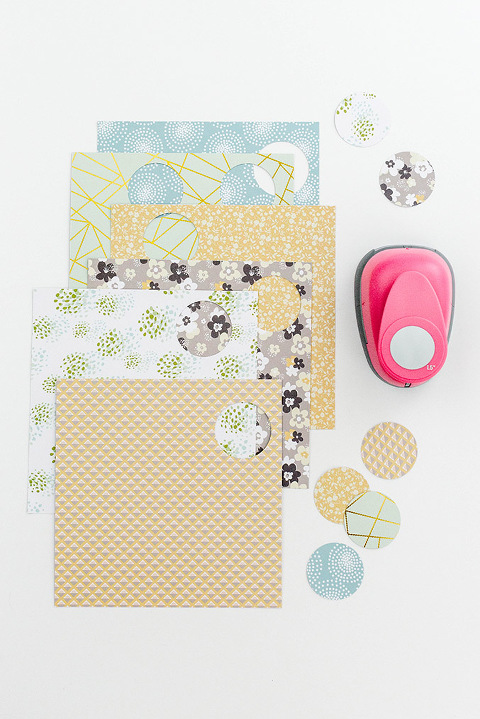 Here's What You'll Need
Patterned scrapbook paper
1.5″ circle punch
1.5″ wood circle discs
Round magnets
Tacky glue
Super glue
Foam paint brush
Printed family photos (we love Artifact Uprising!)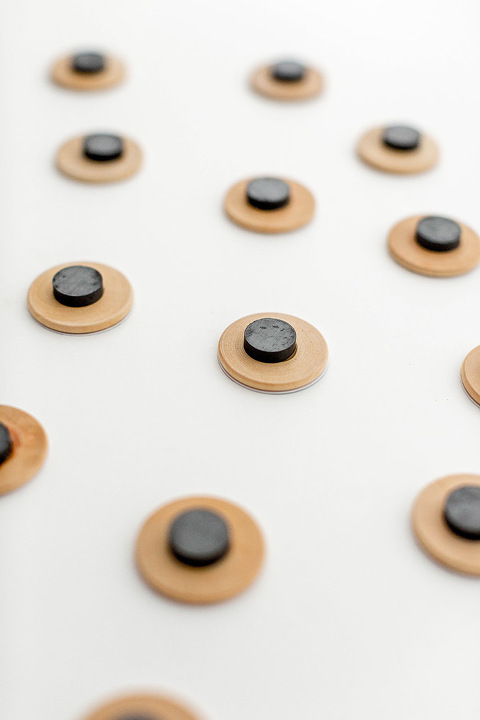 Start by gathering a collection of pretty pieces of scrapbook paper. These usually cost less than a dollar each at your local craft supply store, or you can just buy a book of coordinating scrapbook paper like I did for around $5-$10. Choose a few of your favorite patterns, and then use a 1.5″ circle punch to pop little pre-measured circles out of the patterned paper.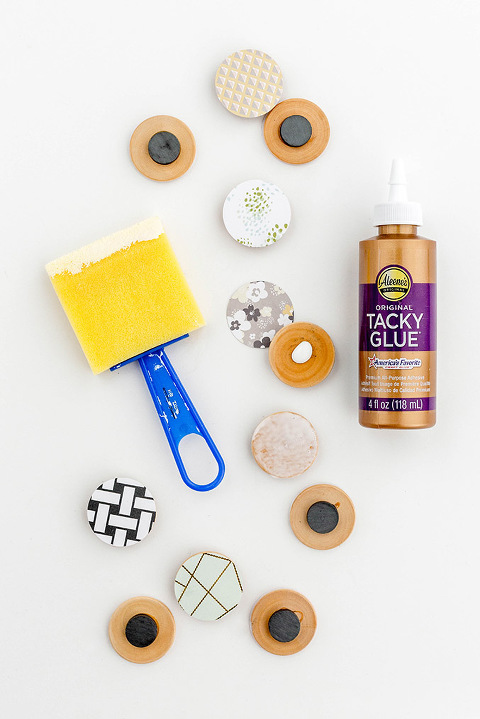 Use super glue to attach magnets to the backs of 1.5″ wood circle discs, and allow them to dry for about 10 minutes before handling. Flip the now-magnetic wood circles over and squeeze a dot of tacky glue on the front wood surface.
Spread the glue evenly over the disc with a foam paint brush, and then gently press one of the pre-cut patterned paper circles onto the glued surface. Line up the edges of the paper with the edges of the wood circle, and hold the paper in place over the glue for 30 seconds. Set it aside, and repeat the steps on each of your magnetic wood circles.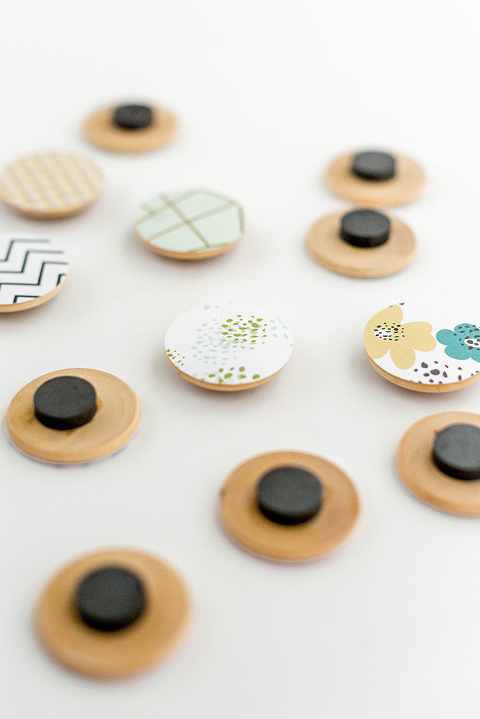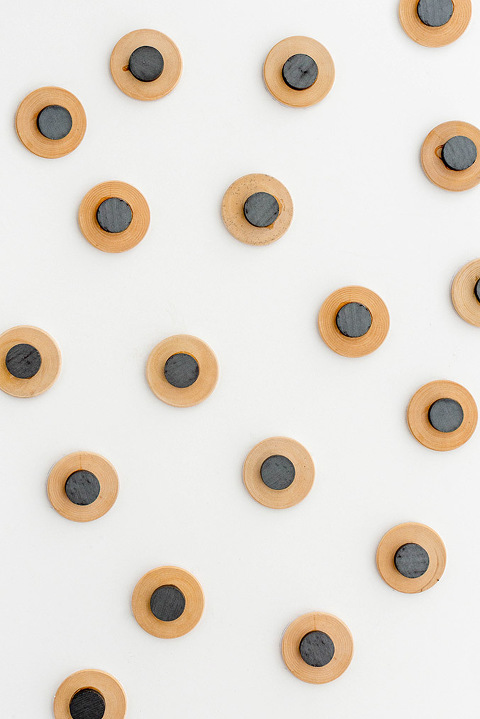 To speed up drying time and to ensure a firm hold, gently lay the magnetic wood circles patterned-paper-side-down on a clean, dry surface. Allow the magnets to fully dry for 1-2 hours before handling.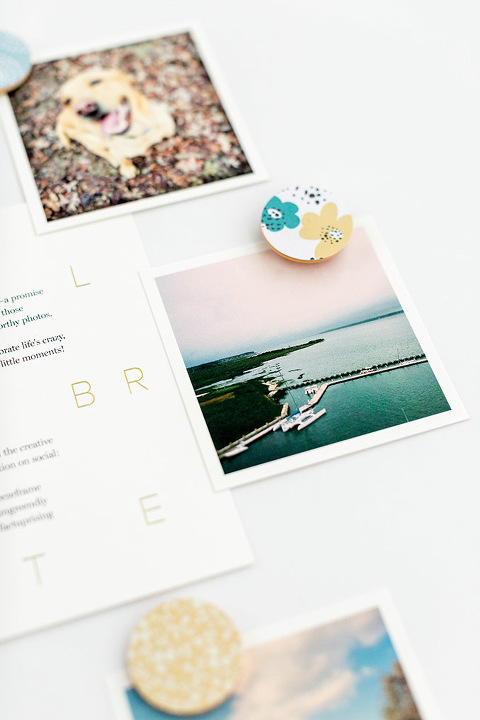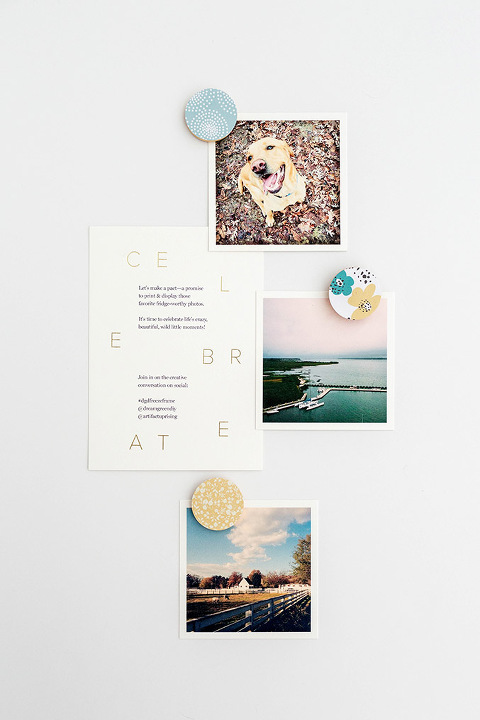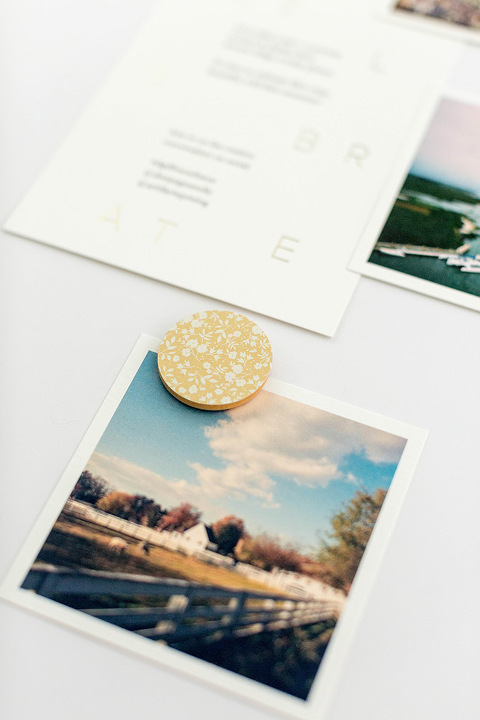 Now you're ready to use the custom magnets to hang favorite photos up on your fridge—or, really, any magnetic surface, like an office bulletin board or a metal front door. If you try this craft or if you've already shared a photo on Instagram that you'd love to have printed, be sure to tag @dreamgreendiy on social media and use the hashtag #dgdfreezeframe. Who knows…you just might see the printed photo show up in your mailbox!