*This post was sponsored by Schlage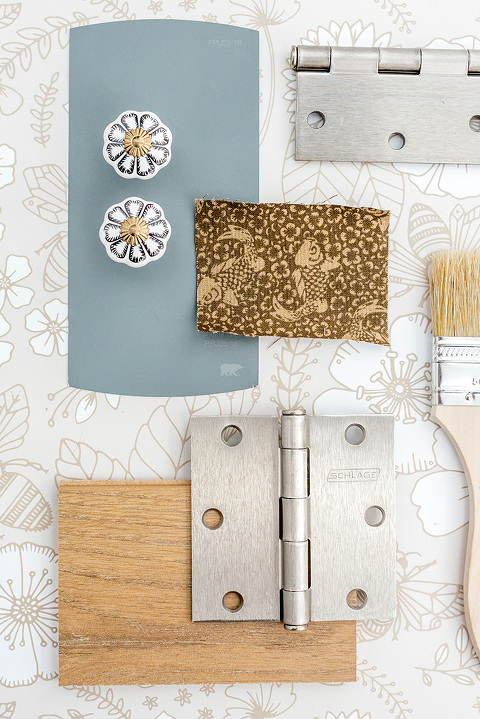 You know that myth everyone seems to live by that the hardware color you choose dictates your room's style? Well, it's time to officially ditch it! I've never really been one for following design rules, but this one in particular drives me crazy.
It seems like the design world generally considers oil rubbed bronze hardware to be "safe" for a traditional space, brushed nickel perfect for a contemporary one, and brass for transitional rooms that sort of blend the two. Now, of course, that's not exactly hard and fast, but I wanted to officially kick the myth to the curb today because it is so much fun to play around with hardware finishes—no matter what interior design style you love!
To prove it, I teamed up with the folks at Schlage to showcase three different room mood boards, complete with different hardware finishes, wallpaper ideas, fabric options, paint colors, potential drawer pulls, and even some hardwood floor options, too. Each of the three hypothetical rooms feels distinct and unique, and demonstrates that hardware finishes can work with any kind of style—from modern to traditional.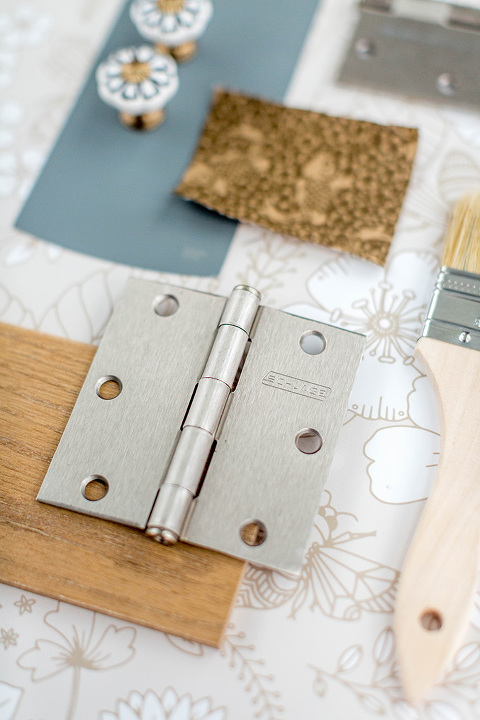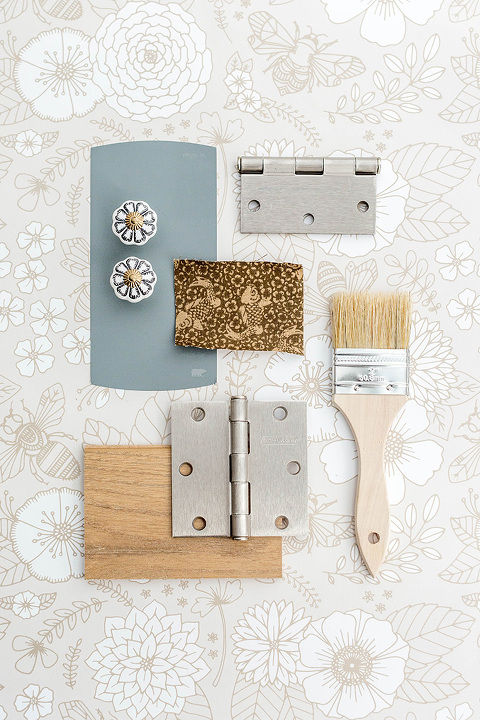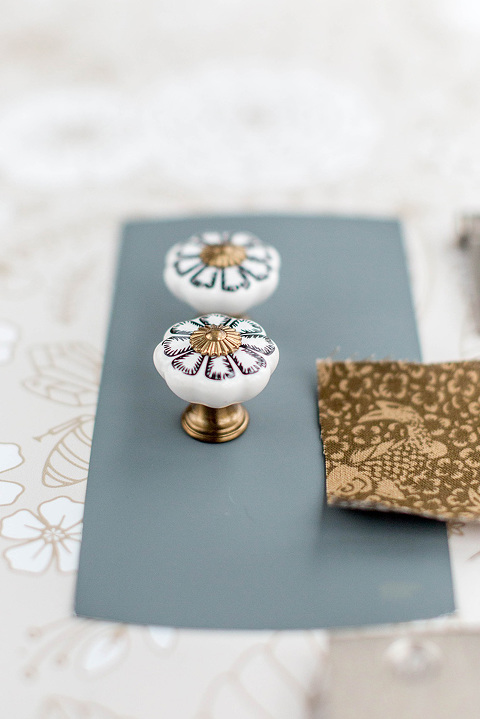 Look 1: Satin Nickel
This first look might just be my favorite of the bunch. I love how the tone-on-tone botanical wallpaper acts as a soft backdrop to the entire mood board, and I'm really drawn to how the pretty satin nickel hardware gives the look a tinge of elegance, too. I also included a set of white, black, and gold drawer pulls to prove that mixing metals and finishes can be a lot of fun as well!
Wouldn't that moody blue color be so lovely as a painted dresser? Or you could use it to paint the ceiling or closet doors in the space for even more added personality. I rounded things out with light wood floors and a rich Asian-inspired fabric (intended for curtains) to help enhance and draw out the darker outlines in the wallpaper.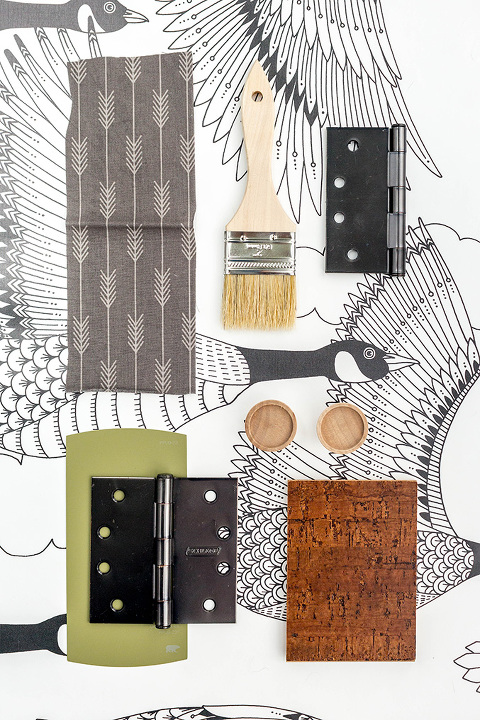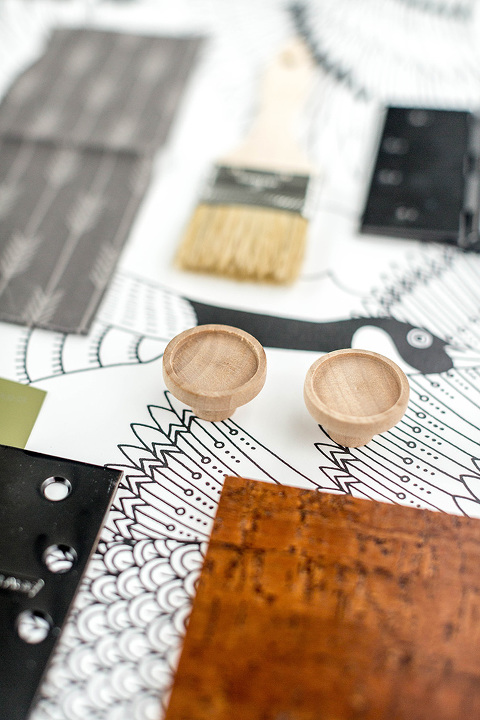 Look 2: Aged Bronze
Now, this second look is John's favorite, probably because of the contemporary cabin vibes established by the woodland wallpaper. I can easily picture this as a statement-making powder room—can you? Cork floors help ground the entire look, while soft gray fabric would be beautiful as roman shades or even a shower curtain.
Natural wood drawer pulls in a lighter tone help soften the high contrast design, whereas deep green paint adds a much-needed dose of color to the otherwise neutral palette. I'm particularly in love with the mod aged bronze hardware, especially because it "speaks" so nicely to the black outlines in the wallpaper. All of these elements make for one undeniably bold room, but I can definitely picture myself spending lots of happy time in it.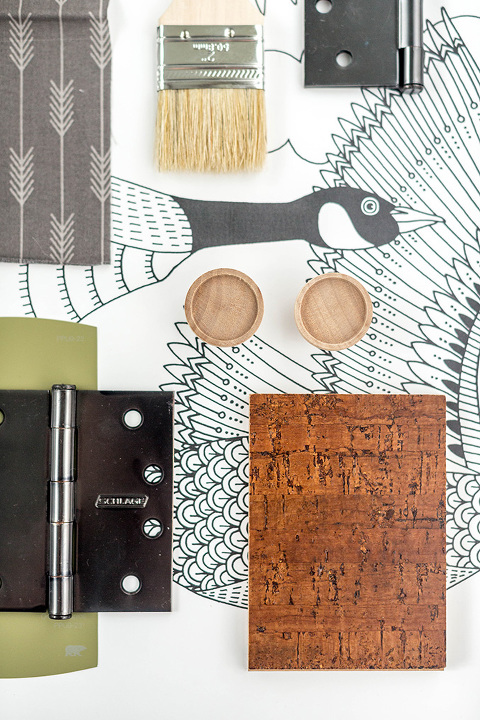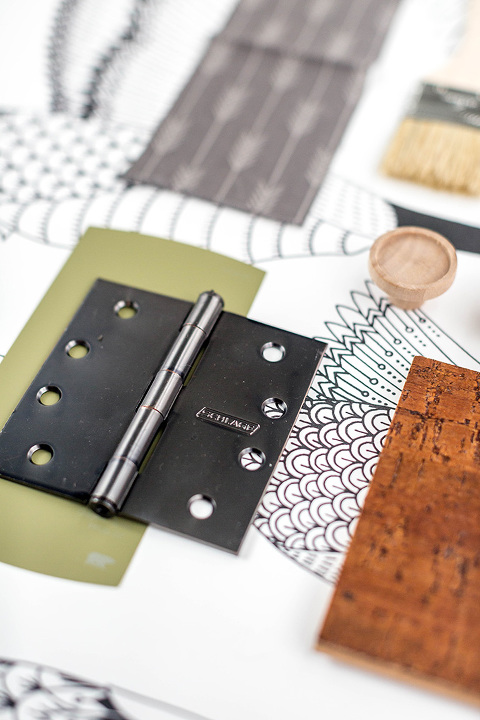 Look 3: Aged Brass
For our third and final look below, I wanted to make satin brass hardware look right at home in a contemporary setting, so I paired the finish with matching gold and leather drawer pulls, peppy gold and white wallpaper, and Scandinavian-inspired light hardwood floors.
To counteract the minimalist vibes, I tossed in a super saturated jewel tone fabric—perfect as an upholstered side chair or throw pillows in a living room—and a muted blue accent paint color. I can see this mood board coming together as a cute and trendy seating area with sleek furniture, a white table lamp or two, and gold picture frames and decorative accessories.
John and I have stuck with brass hardware for our home as we've updated door knobs here and hinges there, but that was mostly because it was what we inherited when we bought the house. We figured it was easier to just run with a finish that we already had, but the cool thing is that, if we wanted to go all out, it would be so easy to transform the look and feel of our 1960s ranch with all-black or all-silver hardware.
Point being that you should feel free to choose whichever finish you want when updating the hardware in your own home—no matter when you home was built. Anything goes!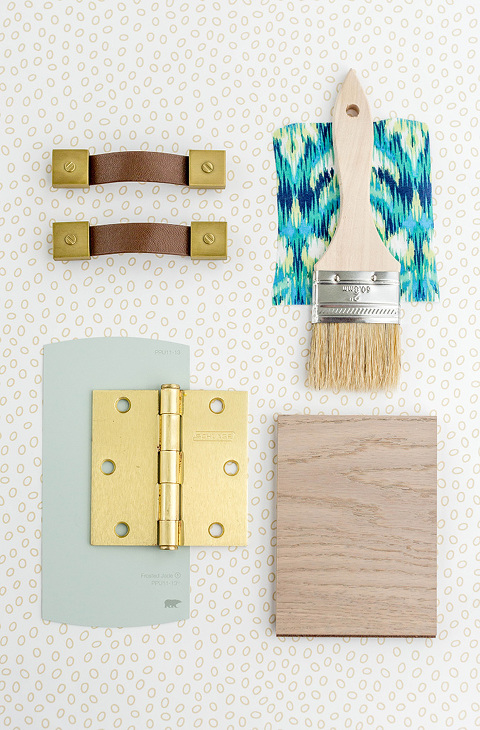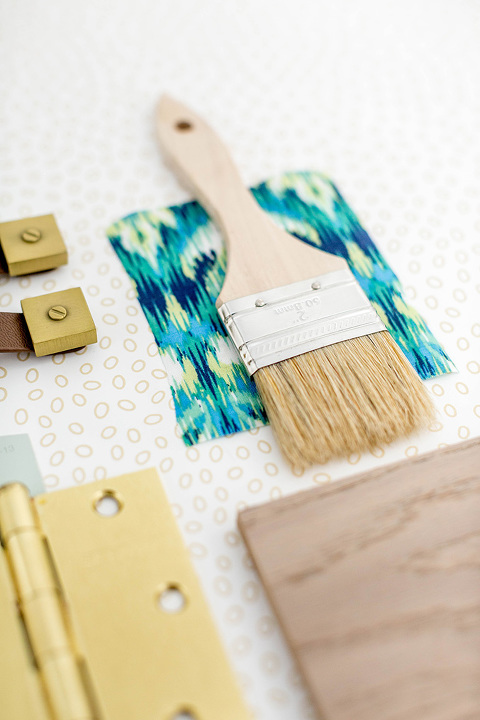 Which of the three hypothetical rooms above would you love to see brought to life? Are you as into the first look as I am, or did you, like John, fall hard for the dark hinges and monochromatic geese wallpaper in "Look 2"? Leave your preferences and favorite Schlage hardware finishes in the special branded comments box just below!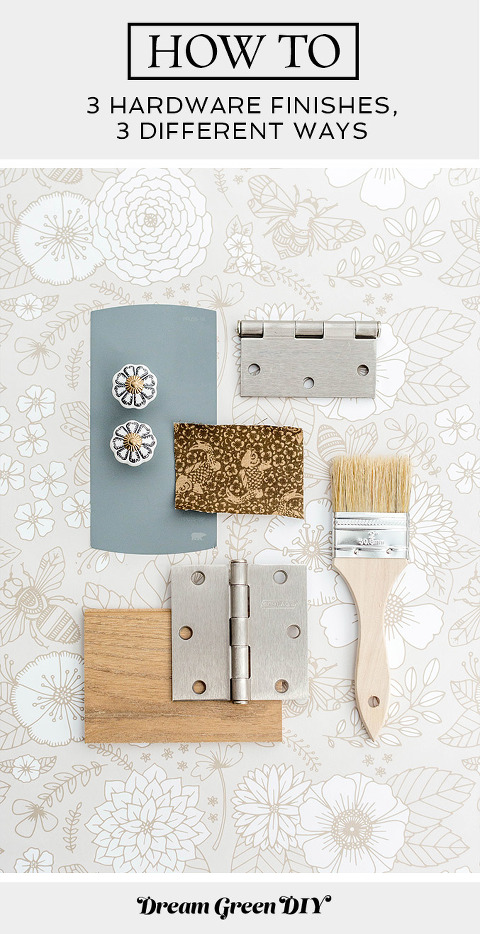 This is a sponsored conversation written by me on behalf of Schlage. The opinions and text are all mine.