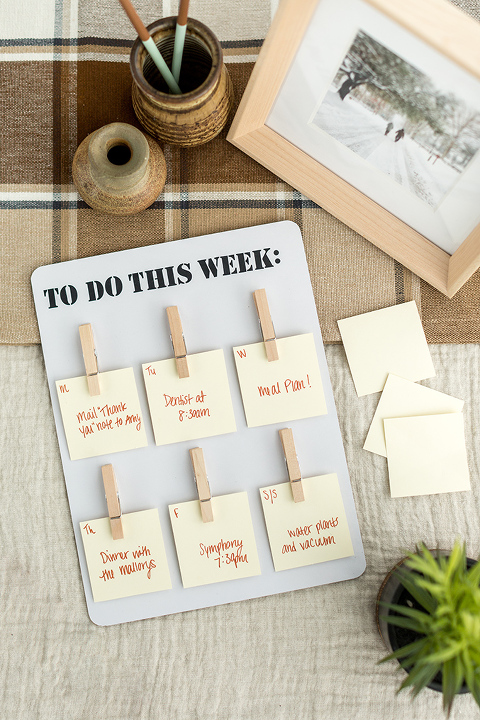 While a good portion of my DIY projects for Oriental Trading need to be intentionally "evergreen" (meaning they can be used or made any time of the year), this project is definitely something that, I think, works so well for this Christmasy holiday season.
Just think about it! How fun and practical would it be to use this DIY "Days Of The Week" To-Do List Calendar to countdown all of your very favorite festive traditions?! We're talking Christmas movie nights, greeting card addressing, baking and decorating sugar cookies, maybe even an annual local wreath-making workshop. I know I'm hugely biased, but I would love to use this finished pin board to lay out each of the weeks' tasks leading up to December 25, because this really is the most wonderful time of year, with to-dos that most definitely don't feel like chores.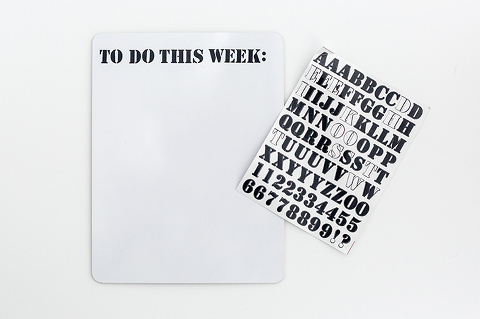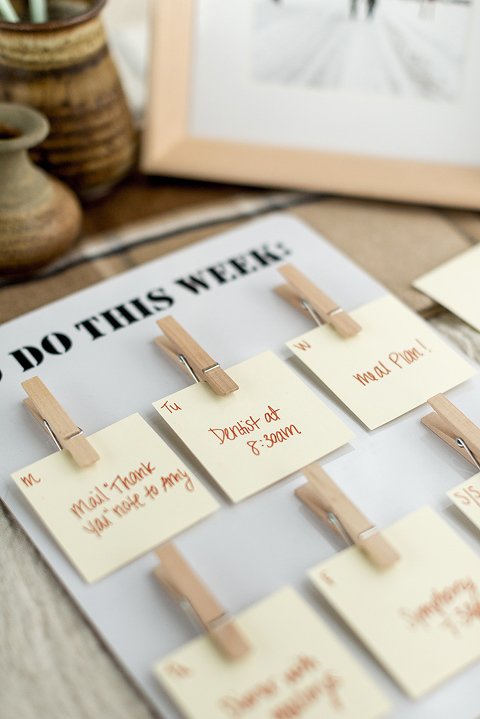 When Christmas is over, though, you'll be able to use the clothespin calendar for any and all of your weekly obligations and events. It's the perfect way to get you organized before diving head first into the brand new year in just a few weeks' time. Visit the Oriental Trading Fun365 website now for the full tutorial for my DIY "Days Of The Week" To-Do List Calendar, and let me know in the comments a handful of the projects that are still left on your Christmas to-do list.