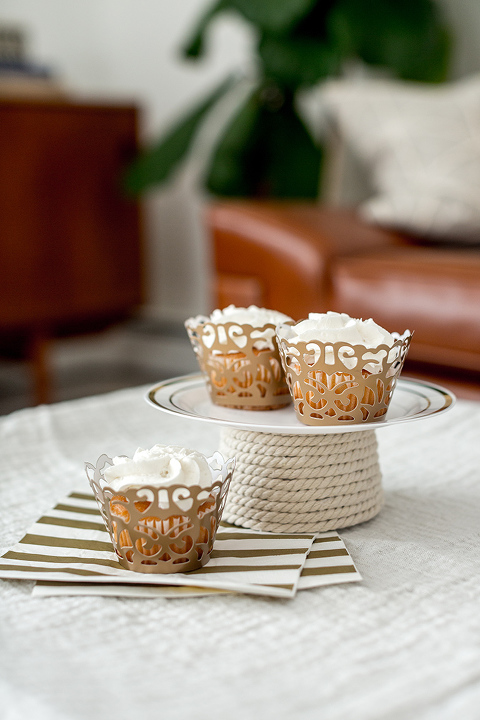 When I first started working for Oriental Trading to create original DIY tutorials, I was still very much in the thick of what I like to call my "colorful" phase. I was infatuated with ALL THE THINGS, and especially those things covered in color. Nowadays, though, I'm finding myself drawn to a simpler aesthetic and I'm investing in pieces that I think I'll love for the long haul—trends aside.
If you're anything like me, you associate the Oriental Trading brand with bold patterns and bright colors, so I was admittedly a little worried about being able to make my work for OTC, well…work now that I was moving toward a more minimalist look. The good news is that there is so much more than meets the eye within OTC's collection of craft supplies and home décor.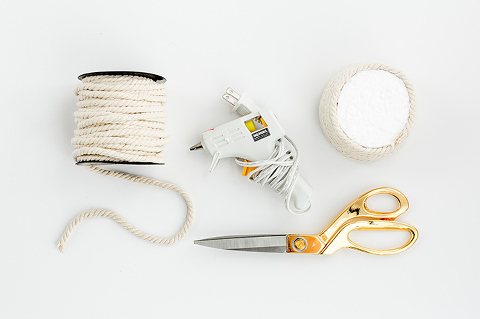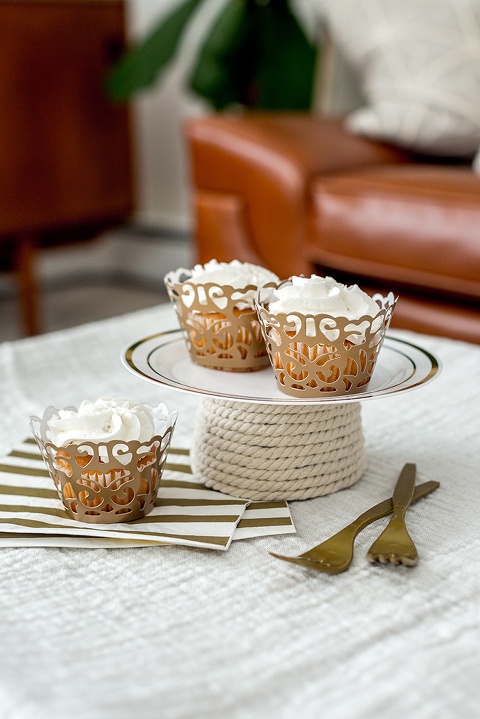 Take my DIY Foam Cone Base Cupcake Plate, for example. This pulled-back, neutral pastry platter was so easy to craft, and uses materials that you may even already have on hand including (as the title of this post gives away) a surprise supply that makes it all possible.
Visit Oriental Trading's Fun365 website for the full tutorial, and let me know in the comments below if you have any foam cone craft ideas of your own to share. Speaking of, this project is actually part of our "Supply of the Month" series, so you can get even more cone-themed inspiration by clicking here for our group of four unique DIY projects.