Okay, I'm taking an unofficial poll: do you love Valentine's Day, or is it a holiday that you actually have little love for? My sister is head over heels for the occasion, but (as I mentioned earlier this week) I don't get all that enthused about February 14. I love seeing all of the fun crafts and parties that other people plan, but I think I'm more the type of person to appreciate from afar rather than someone who participates with gusto.
That doesn't mean I don't love to celebrate the loves in my life, though! John and I will, of course, enjoy a nicer-than-normal date night out on the town on Valentine's Day this year, and may even go to the movie theater—crazy! Anyway, since I know the occasion is drawing nearer and nearer, and that many of you will be partaking in an extra fancy outing in honor of the holiday (whether with your Valentine or a group of beloved Galentines), I put together a roundup of my favorite lipsticks that you can feel confident about trying yourself.
I might not be so sure about Valentine's Day, but I'm a firm believer that lipstick can make an average outfit feel extra fancy. I've either heard from reliable sources or know for a fact myself that these 12 lipsticks are the bees knees—especially the Buxom brand lipsticks I linked to above. Which lipsticks or glosses are you loving right now? Do tell in the comments below.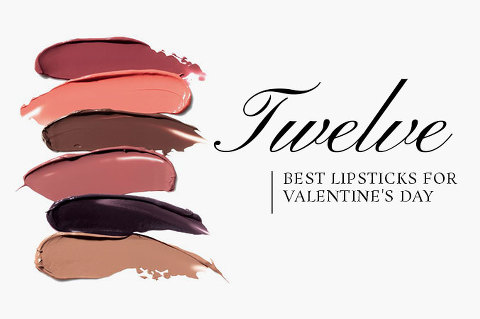 *I earn a small percentage from purchases made by the affiliate links above. Affiliate links are not sponsored. You can rest assured that I would NEVER recommend a product that we don't use and love ourselves!