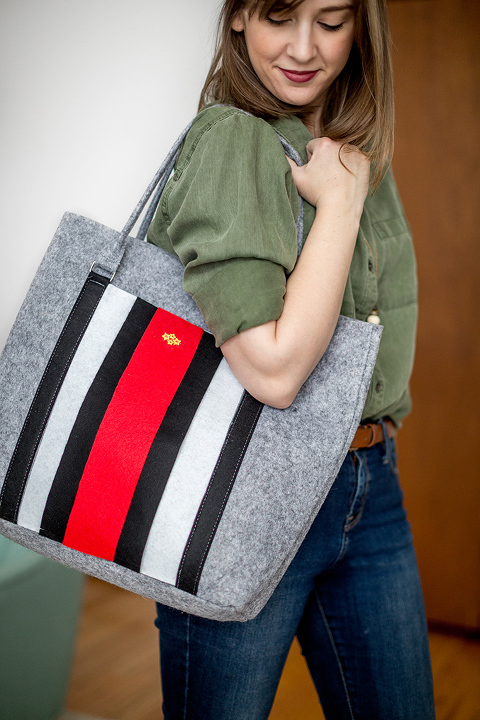 I've tried to make it a point to get out and about more often this year, so most weekdays you'll find me spending time at the clay studio, enjoying a coffee at The Farmhaus here in town, or wandering thrift stores (mostly) just for fun. With all this extra time spent out in public, I've had to ditch my daily outfit of yoga pants and a graphic tee. Instead, I put a little more thought and effort into my outfits, which almost always includes jeans and a tucked-in button-up collared shirt.
Where I like to get a little bold, though, is with my accessories. I have a half dozen chain necklaces that I like to reach for depending on my mood, and I find myself changing out my tote bag or purse quite often, too. Just the other day I added a newbie to my collection, and it's actually a DIY project that you can do at home with just a few key Oriental Trading craft supplies. Click the link to see my tutorial for this DIY Look-A-Like Designer Striped Felt Tote, and scroll on to find out from where I got my inspiration.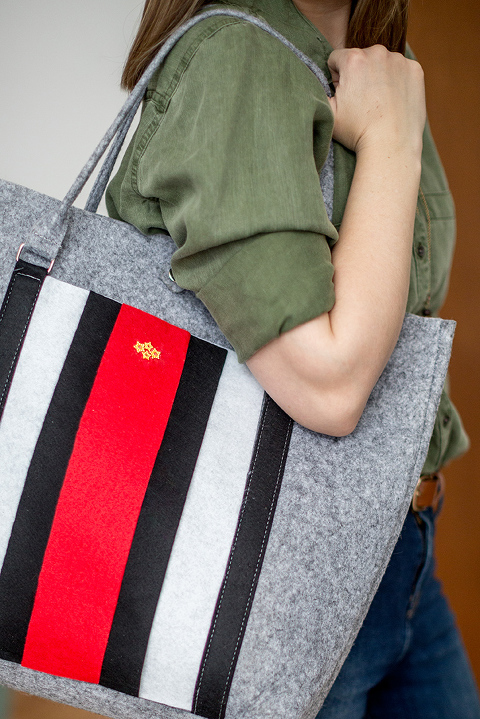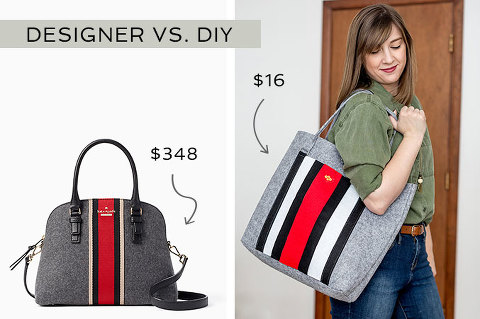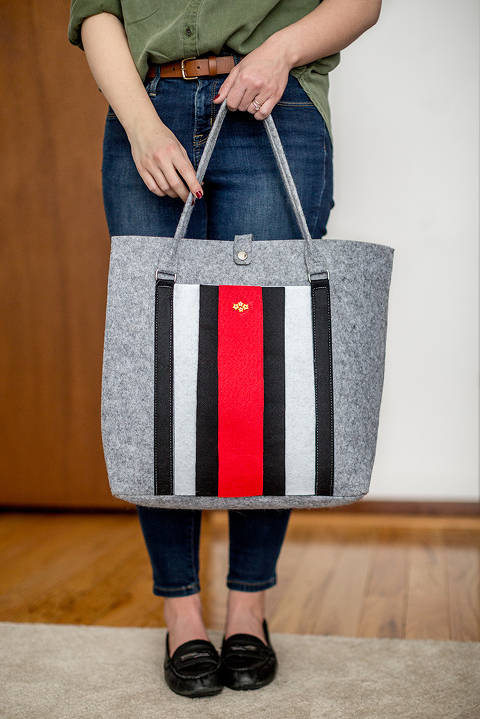 It all started with that ultra pretty (but ultra pricey!) bag from Kate Spade. I happened to spot it on a fashion blog that I used to follow, and remember thinking, "I could totally make something like that!" Turns out that I could, and you can learn how to make your own for right around $16 here. Now, tell me: what color stripes would you do?