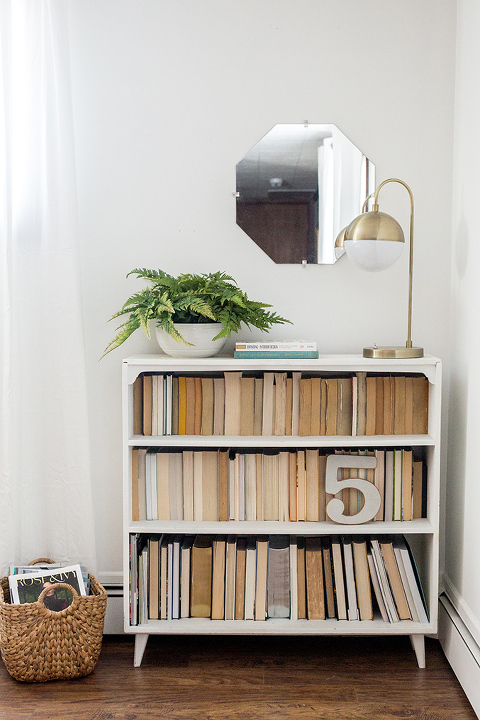 Right around the time that I was hunting down a piece of vintage furniture for this painting project, I happened upon a beat up old mirror at the thrift store. It was listed for $8.95, which, frankly, I thought seemed a little high, but I loved the shape and the gold frame was intriguing to me, too, so I grabbed it on a whim as I headed toward the register. As soon as I lifted the mirror and started my trek to the front of the store, though, I could tell that the frame wasn't solid. I was kind of rushing to the cash register to beat an onslaught of other thrift-hardy women laden down with treasures, so, in the end, I decided to push on with the mirror in hand.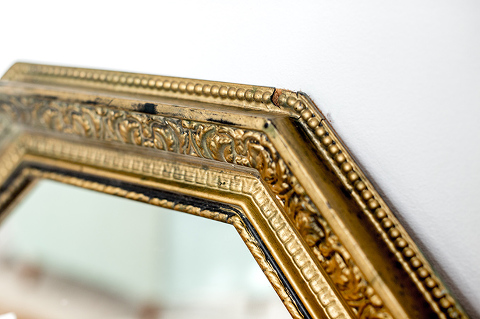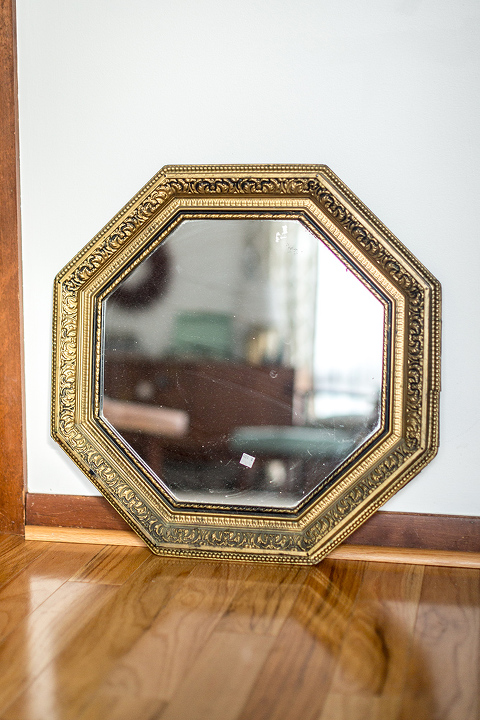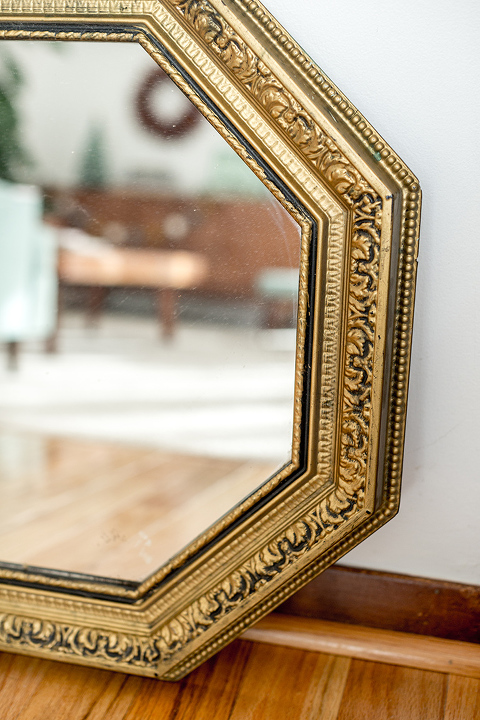 After getting the piece home later that afternoon, I happened to post a sneak peek of the piece on Instagram Stories, asking for suggestions on what to do. I briefly explained the situation, remarking about the cheap frame, and my fellow blogger pal Jenni, of I Spy DIY, DMed me a fabulous idea—get rid of the frame altogether! I think I had been so fixated on the idea that I needed to make the frame work somehow (probably with paint), that it hadn't even occurred to me to just ditch it.
I gave the frame a few experimental tugs, and was pleasantly surprised to find that it was nothing but hollow plastic. It came off in my hands with little to no effort, and I was soon able to lift the hexagon mirror out of the grooves in the splintered particle board and plastic.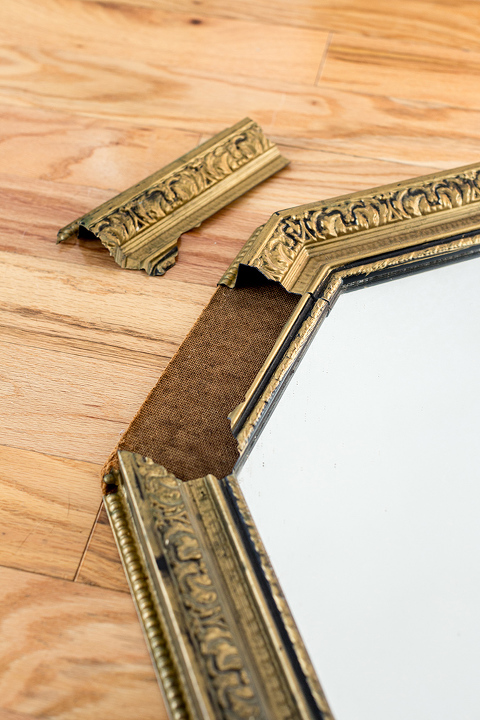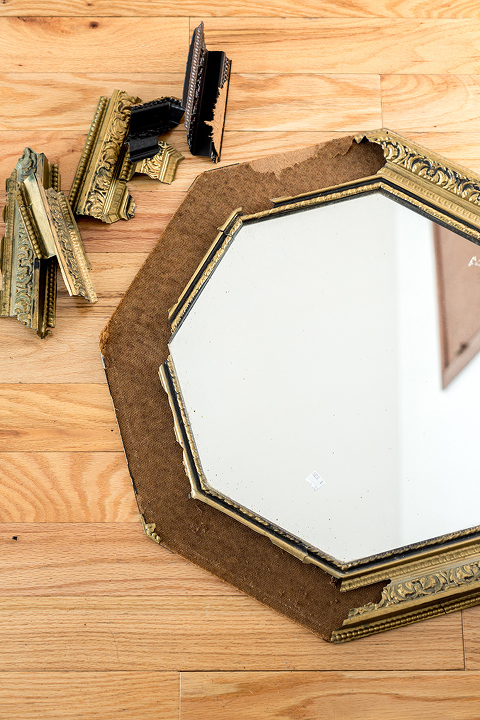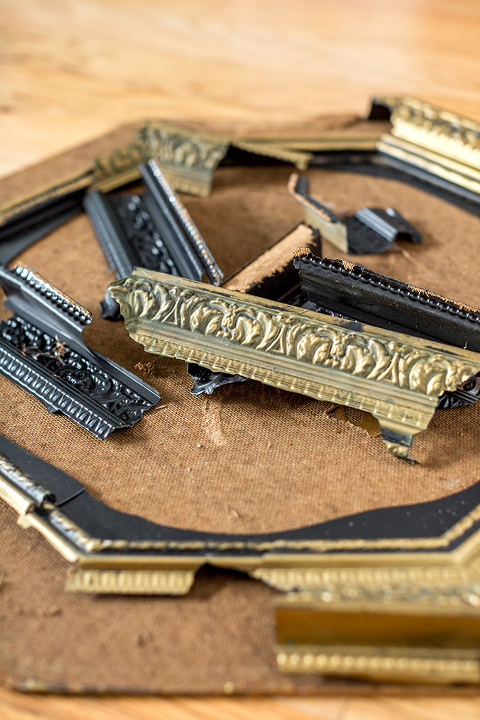 After that, I used a sharp razor blade to scrape off the bits of glue around the edges, as well as a couple of other caked-on areas of dirt and grime. Then, finally, I hung it up on the wall in our family room using a handful of plastic screw-in clips. A quick once-over with glass cleaner left the mirror glistening, and it was ready for close-ups once more.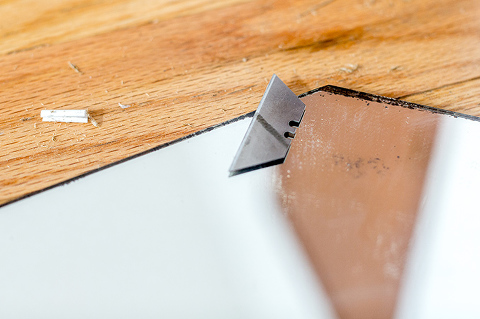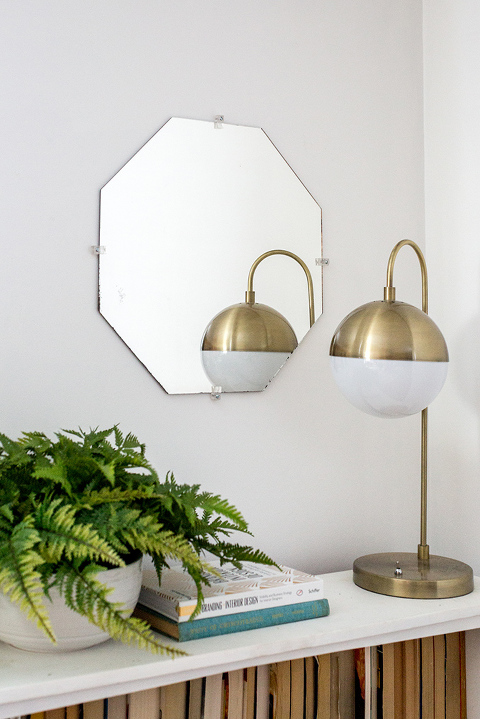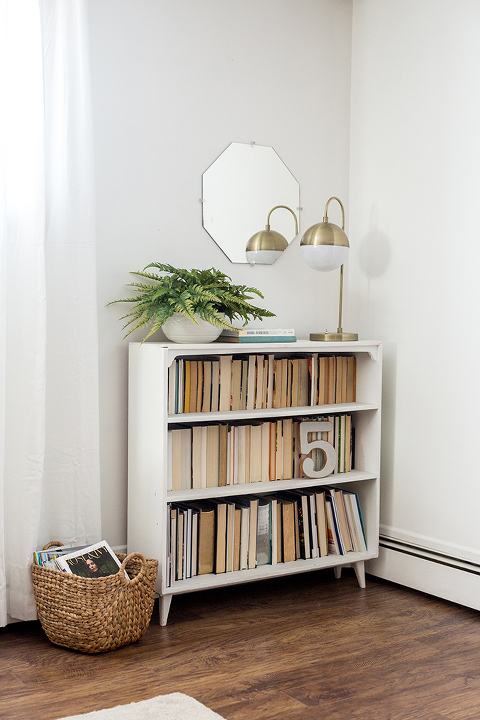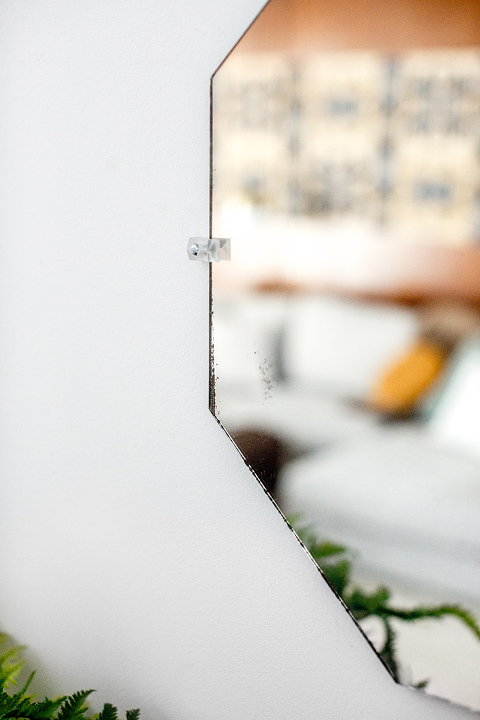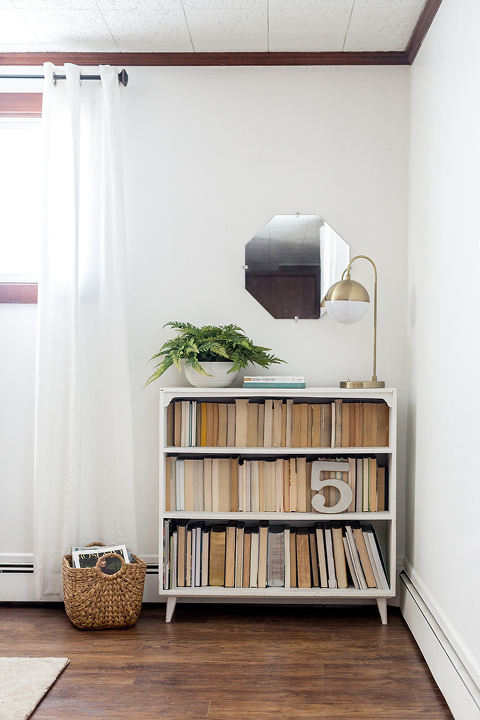 The outer corners of my new-to-me hexagon mirror aren't perfect, but I really don't mind those slightly antiqued black edges. It just goes a little further to accentuate the fact that the piece is vintage rather than brand new. I hope you guys like how it turned out, and a BIG thanks to Jenni for the inspiration! I consider this one a good team effort.