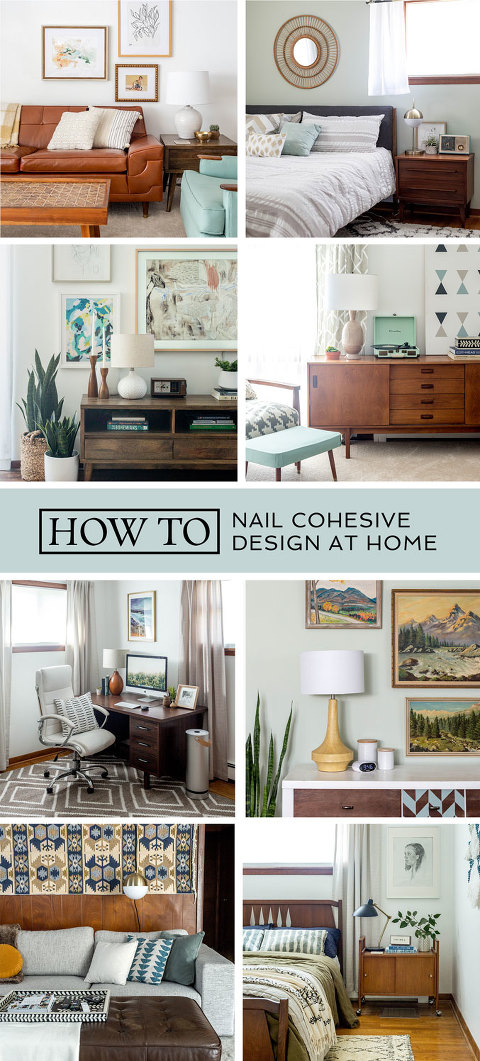 One of the most frequently asked questions I've gotten over the years is this: "How do you create cohesive design at home?" I've always been a little hesitant to dive down deep into the topic because, truthfully, I didn't think I had quite nailed it in our own space yet. I wanted to give our home a little more time to come together so that I could offer you guys some real advice on how to create a cohesive look.
Almost three years later, I finally feel like we've reached a good place to talk about how to nail an intentional, unified vibe. I've included lots of photos of our current collection of rooms so you can see just how important each point is when it comes to making your whole house feel coordinated. Scroll on for my tips, and feel free to share your own advice in the comments at the end of the story.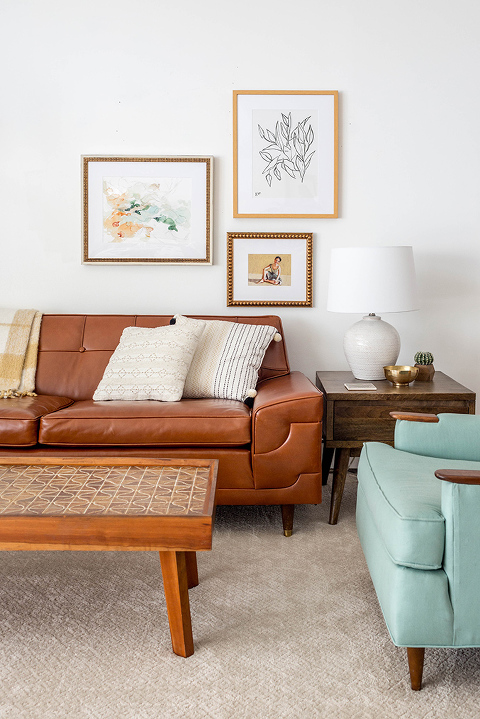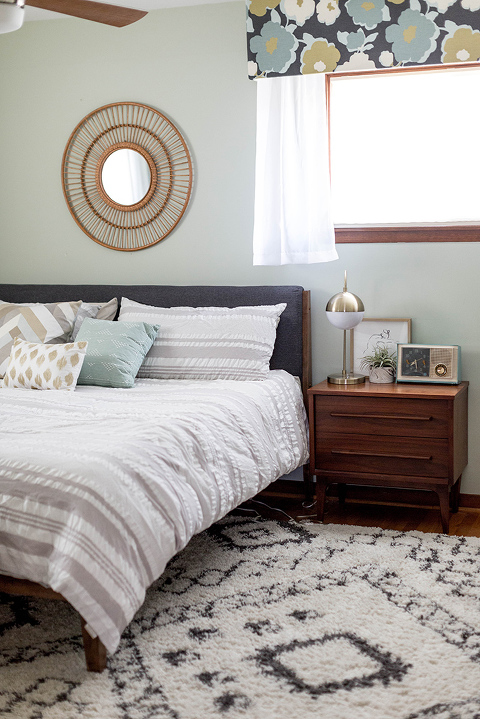 Choose Colors Wisely
I know it can often feel a little limiting to choose a set number of colors with which to design your home—and, frankly, it is limiting—but there's a strategic reason for that. If you were to buy pink and gray accessories for your kitchen, and then blue and beige for your dining room, the rooms would look too distinct to feel natural as a pairing. It would be jarring to walk back and forth between the rooms, so, instead, choose a set color palette for all of your rooms to make them feel cohesive as a whole.
The good news is that you can use a pretty large number of colors as long as you stick with them. Our house, for example, uses all of these colors between rooms: mint, gray, bright white, evergreen, navy, brown (i.e. wood tones), and gold/tan. That's seven colors! By limiting our accessories, furniture fabrics, and art to that set collection of colors, though, we're able to make the house feel intentionally designed and cohesive.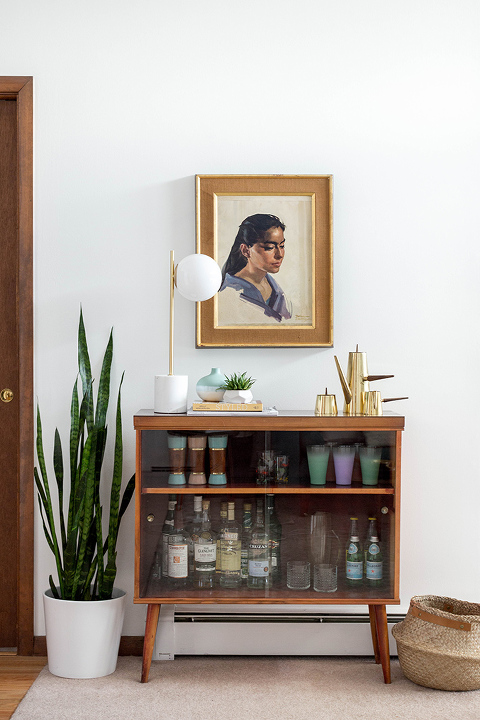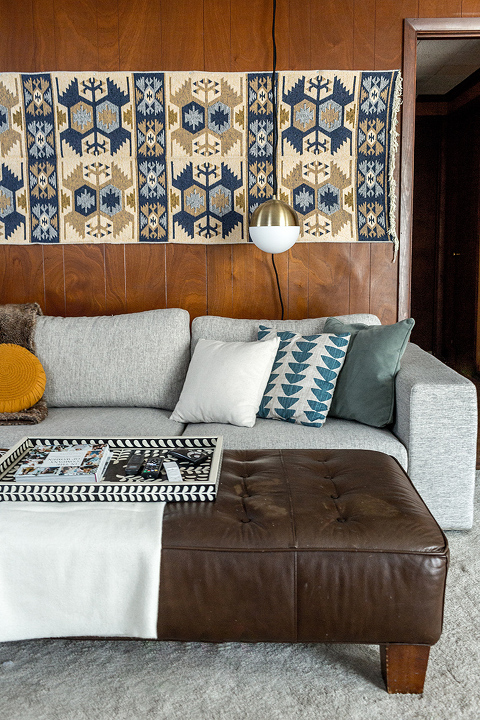 Choose A Style
It's probably pretty obvious that we're lovers of mid-century design, and, if you've been following this blog for any length of time, you know that to be definitively true. By focusing our furniture and accessories hunt on things reminiscent of this retro era, our rooms have slowly filled with antiques that speak to one another in terms of shape and character.
Now, let's say we started buying any kind of style furniture to fill our home. Maybe we get a curved sofa with elaborately carved feet, and a reclaimed wood dining room table that was pulled out of an old barn. One bedroom sported a contemporary wood and metal bed frame, while the other had two antique four-poster twin beds in it. The living room upstairs might even be centered around a round glass coffee table with a brass base, and the lower living room had a live-edge wood coffee table built on bright orange hairpin metal legs. Each of these beautiful pieces of furniture represents a distinct type of design and era, so they inevitably feel a little chaotic when put together in a home. The smorgasbord of styles, again, feels jarring.
In order to bring cohesion to your unique personal tastes, try choosing just two or three favorite eras of design, and build your whole home collection around those. Narrowing your focus also helps make shopping a little less overwhelming since you can eliminate a bunch of options right from the start to hone in on the pieces you know you'll love.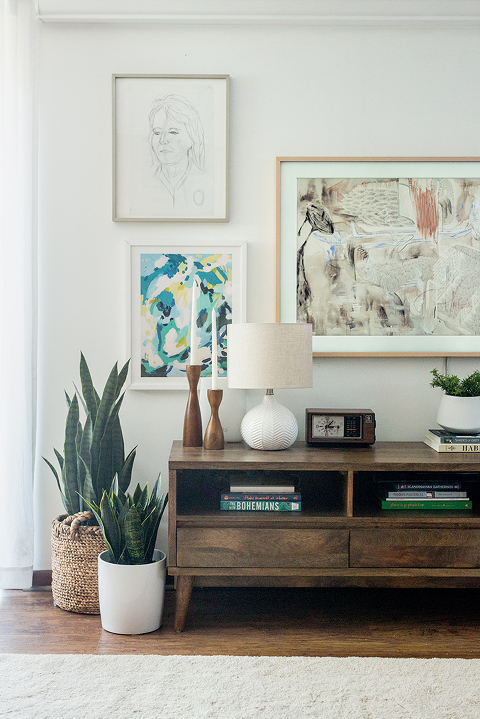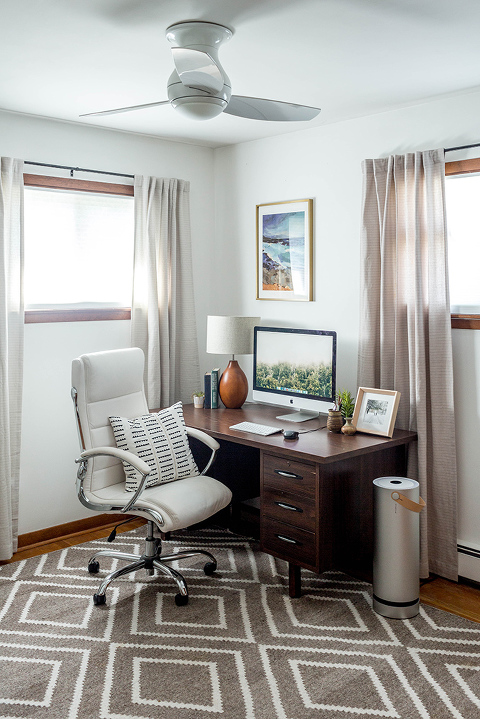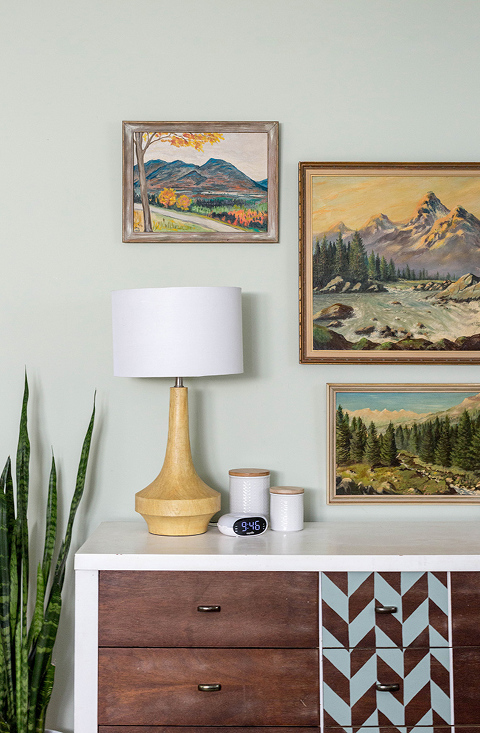 Buy Art For Your Home
…not just for one room. I often hear that collecting art is one of the most overwhelming things about designing a home, and there's so much truth to that. One way to make things easier on yourself, though, is investing in pieces that you know will work in any room in your house. Sure, this might make the process take a little longer, but just go into it with an open, patient mind. Doing things this way means that all you have to do is switch pieces between rooms to refresh your spaces—no extra shopping required.
As a visual example, take a look at the side-by-side graphic I created of five of our rooms below. You'll notice that I could easily move the black and white line drawing that's over our leather couch to that spot over my desk, or I could change out the portrait over our bar cabinet for the round rattan mirror that's currently over our bed. By being strategic about our art buying, I've created a whole house collection that feels cohesive no matter where a certain piece lands.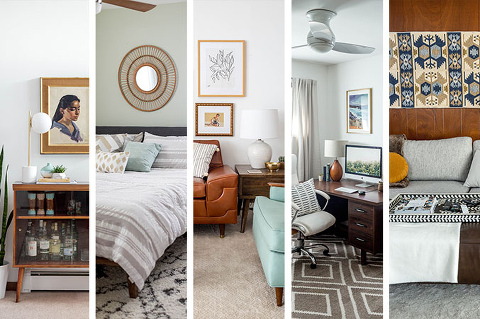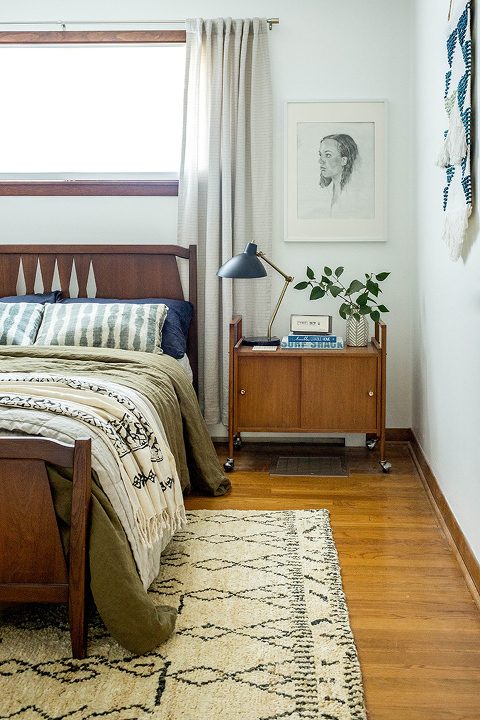 I hope this breakdown of tips and ideas is helpful to you guys! It was actually pretty fun to go through photos of our finished rooms to see just how cohesive our home has become over the last three years. There's always more work to be done and building a unified collection of pieces is definitely an investment of both time and money, but it's incredibly validating to see it all come together so seamlessly in the end.