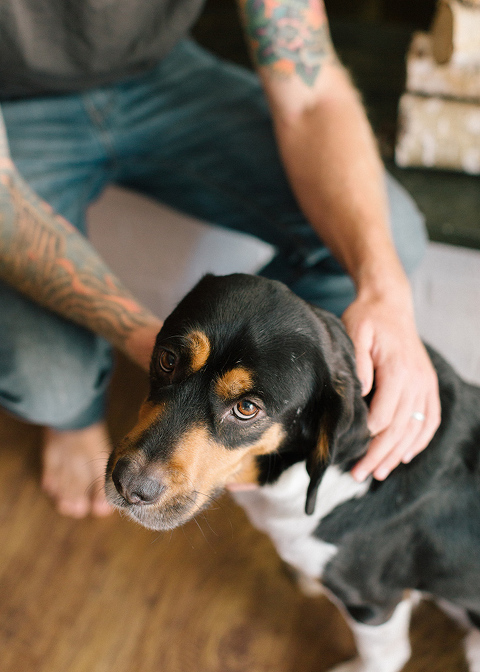 With four indoor animals to our name (1 dog and three cats) there's just no denying that we really have to stay on top of things in order to keep pet odors to a minimum in our home. We've come up with a few strategies over the last six years, and I'm happy to report that no one has ever made a comment to us about our house smelling pet-infested. Sure, those visitors could just be playing nice, but I've always felt like we did a pretty good job of masking our pack's scent. Scroll on for a quick list of the strategies that work for us on a daily basis.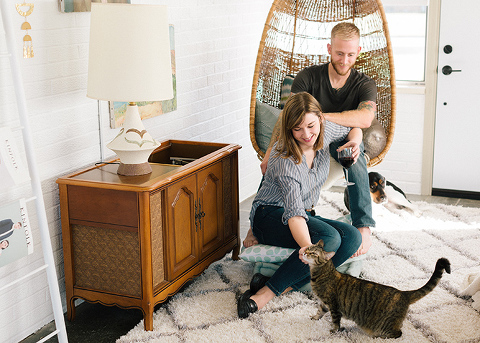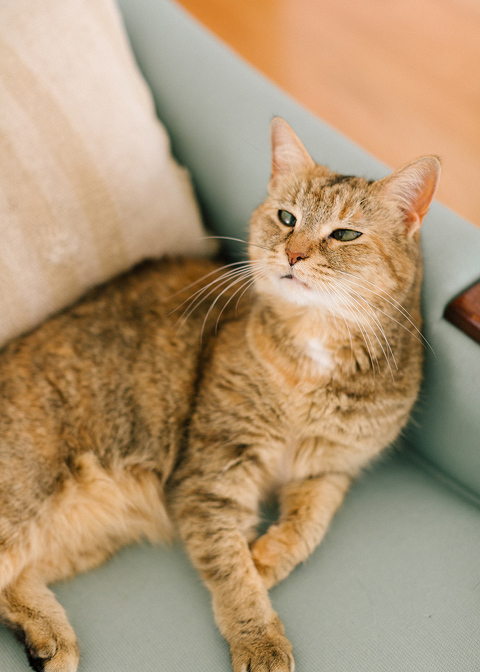 Vacuum Weekly
Since we all know pet fur and dander makes up the majority of unpleasant pet smalls, we make it a point to vacuum our entire house weekly. The way we make this a little more manageable from a timing standpoint (since vacuuming an entire 1,900-square-foot home can take a while) is that we break the process up by floor. We usually vacuum the upstairs in one go, and then a few days later, we tackle the lower floor. Although it's a simple thing, breaking the chore up into bite-sized chunks makes it much less of a headache. And if we just so happen to get a big burst of energy to vacuum the whole house in one go, it's one less thing we have to do later in the week.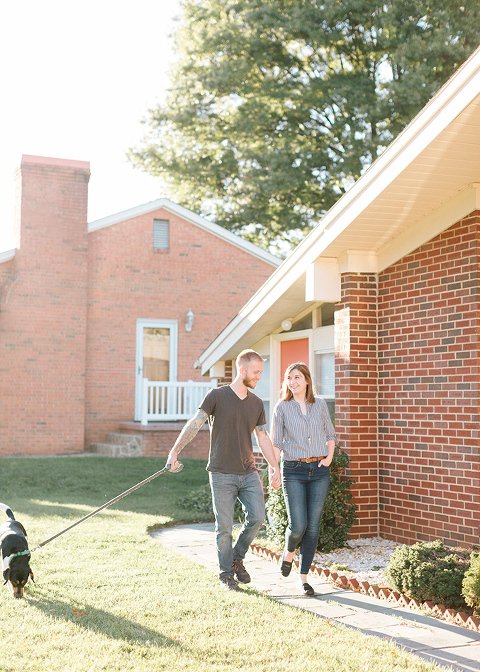 Pet Bathing
Another thing we try to stay on top of is pet bathing. This one, of course, applies mostly to the dog since the cats bathe themselves, but keeping Rocky's fur nice and fresh is easily the most important activity for reducing pet odors throughout the house. He's a naturally sweet-smelling pup, and we tend to bathe him only once a month or so, but it's a top priority in our battle against pet odors.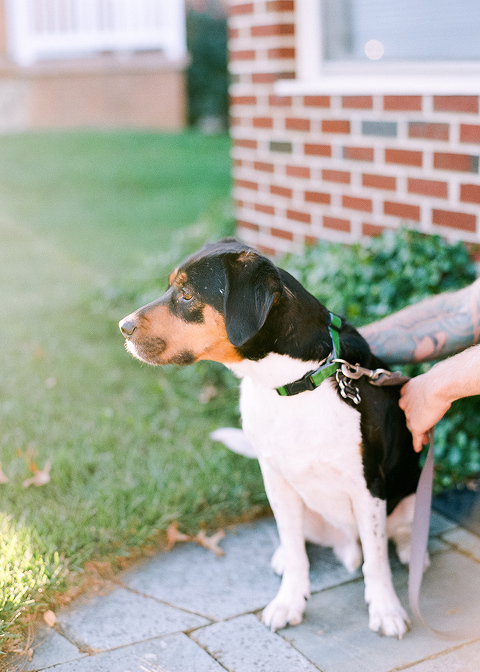 Use Pet Blankets
I wish I could say that we are a "No Pets On The Furniture" household, but we're just not. It would be impossible to keep our trio of kitties off the couches and beds, and we hate to tell Rocky he can't do anything that the cats can, so we don't stop anybody from cuddling on soft surfaces. To keep pet smells from burying themselves in our furniture, we use a lot of blankets and removable covers. We drape blankets on chairs and couches, and cover our beds with comforters fitted with duvets. This means that everything (and we mean everything) is washable and replaceable if we start to smell hints of our furry friends in the fabrics throughout our house.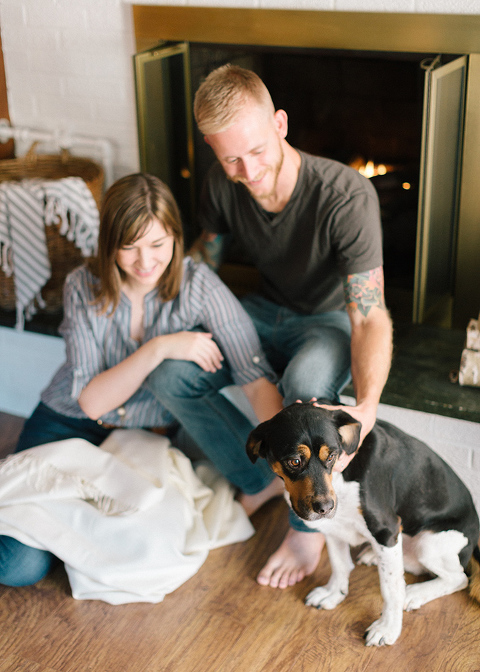 Natural Deodorizers
I hardly ever use aerosol room fresheners in our house anymore, but I do love to keep things like organic reed diffusers in strategic places throughout our house. We're also big fans of soy candles for hitting a room with a burst of fresh, natural scent. For a bit of a stronger odor minimizer, we fill a spray bottle with plain vinegar and essential oils, and spray it around as needed on the carpet and furniture.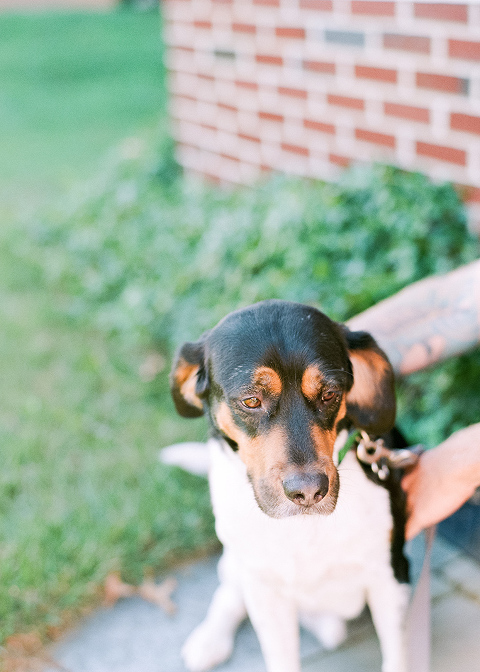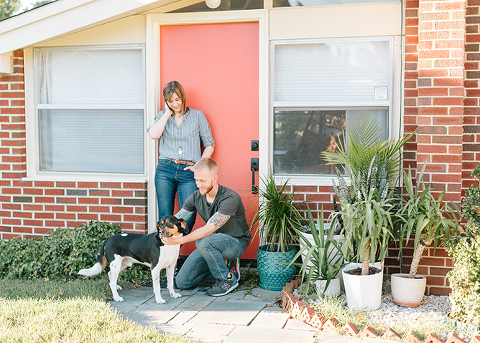 While it sure takes time (and a bit of an investment) to keep animal smells to a minimum in our house, it's obviously so worth the effort. I think we'll always be a pet-filled family, so the process is just something we accept as "the norm," and, happily, it has been easy to work the strategies I mentioned above into our normal cleaning routines. So, tell me: do you have pets in your home? I'd love to know how you keep pet odors to a minimum, so please share your own advice in the comments below.