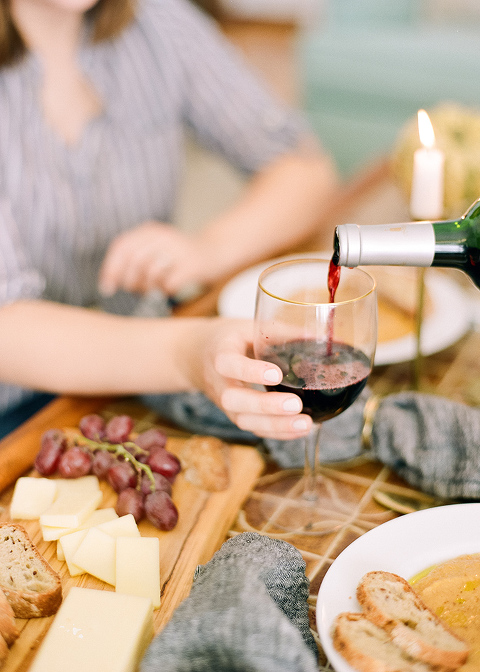 I've probably already mentioned this, but I actually took a mini break from my daily glass of wine right after the 2017 holiday season. I think I just overdid it around Christmas and New Years, so much so that I didn't even crave wine like I used to. Well, the little hiatus is definitely behind me because I'm finding myself wandering into the wine section almost every time we go to the grocery store, and I'm feeling drawn to local wineries for a weekend refresh more than ever, too.
Now that spring is officially upon us (although I find that hard to accept mentally, what with all the snow we've been getting lately), I figured it was a good excuse to wax poetic about our favorite seasonal wines. Of course, you can down a glass of any of these practically all year long, but I tried to focus on our favorites for ringing in the warmer, more colorful months of the year.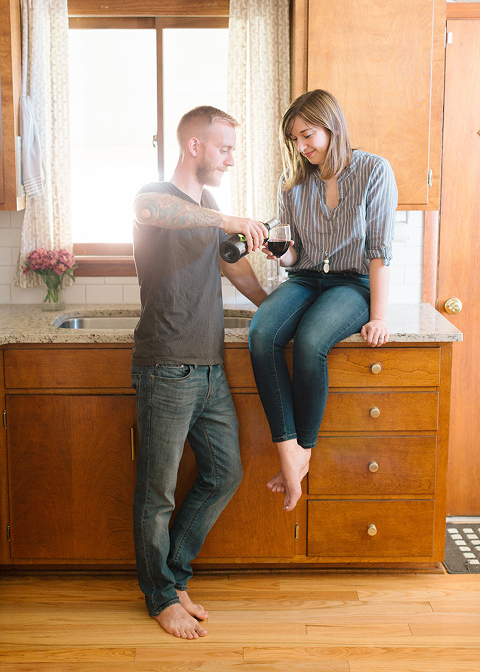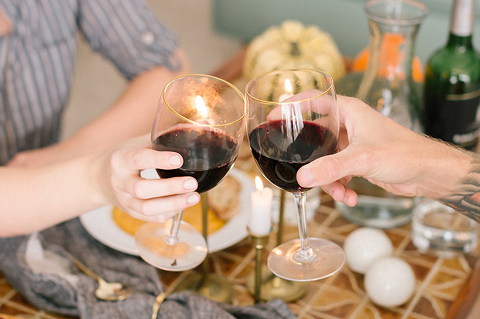 Our Go-To Spring Wines
1. Lange Estate Winery, Pinot Gris: This one is a bit of a splurge, but we love the playful tropical taste. It's great alongside grilled chicken with a pineapple garnish, making it the ideal pairing for springtime alfresco eating.
2. Veritas Winery, Rosé: If you live in Virginia, you have to come visit Veritas in person. It's our favorite spot for a Saturday afternoon picnic, especially when complemented by a bottle of their chilled Rosé wine.
3. Onx Moon Dark Red Blend: My love for red wine is usually strongest in the colder months, but we've really been enjoying this budget-friendly blend as of late. The rich fruity finish makes it perfect for spring.
4. Carayon La Rosé: Speaking of budget-friendly, you absolutely can't beat the price on this $5 Rosé blend from Trader Joes. We're stocking up on it in anticipation of all those warm sunporch-sittin' days to come.
5. Cupcake Vineyards, Sauvignon Blanc: Pick any day of the week, month, or year and you're bound to find this wine in our fridge. It's so light and refreshing.
6. Ancient Peaks Winery, Pinot Noir: This red is another one that perfectly blends jammy fruit flavors, making it a stand-out springtime pick. Try serving it at your next cheese tasting!
7. Bogle Vineyards, Chardonnay: Chances are very good that I include this bottle in every wine roundup I do, but there's a reason for it. Bogle's Chardonnay is a classic, whether it's spring, summer, fall, or winter.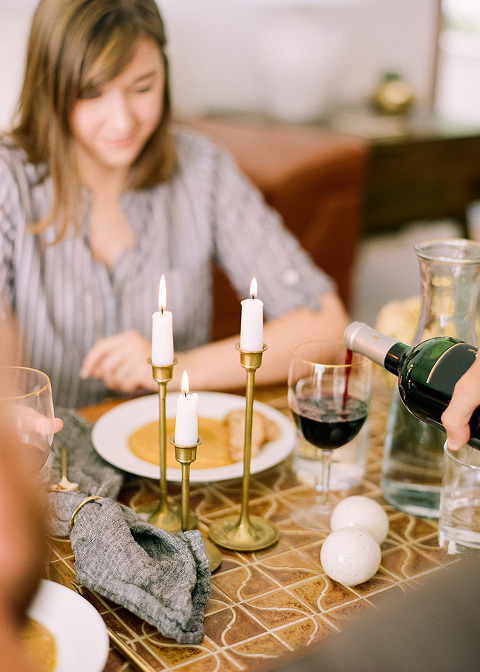 Did I miss a wine that you're loving this season? Do share in the comments because we'd love to add some newbies to our roster. John and I have the nasty habit of sticking just to what we know. We'd love to break out of the box (errrr, barrel) this spring, so please tell us about your own top wine picks, especially if they weren't mentioned in our list above!