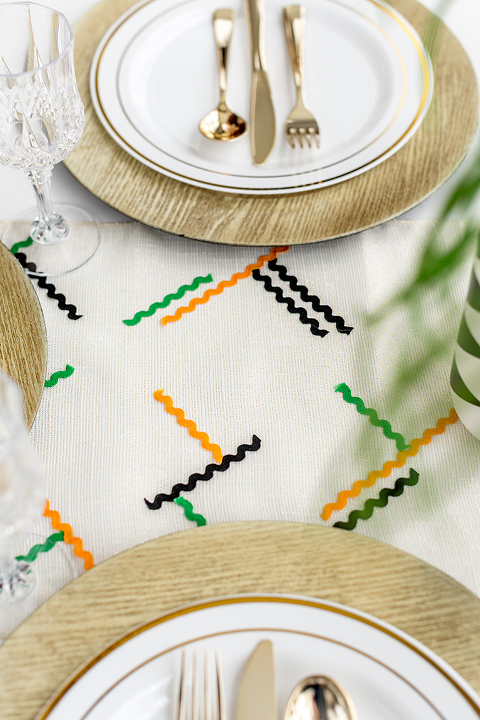 I have to be honest…I never thought I'd find myself working with rickrack trim in my craft studio, but that's what I love so much about working for Oriental Trading—the brand challenges me to pick up tools and materials that maybe I wouldn't have considered before, and I always end up having a blast in the process.
Case in point, rickrack trim. I think I've always automatically considered this fabric material a bit more appropriate for kids, but then my fellow "Supply of the Month" bloggers and I were each tasked with producing a grownup craft using the trim. Well, several weeks of experimenting later, and my tutorial for a DIY Rickrack Striped Table Runner is live and (I think!) proves that this medium can be made to look sophisticated and fun.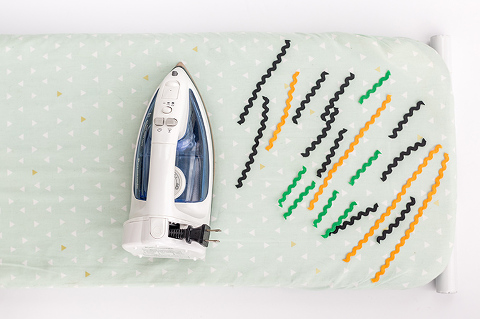 As a gal always on the hunt for the most budget-friendly options available when it comes to any kind of shopping or decorating, I especially love how inexpensive this project turned out to be, too. A little trim goes a long way when remaking this striped rickrack pattern, so you can rest assured that your table runner won't bust your decorating budget. Click over to Oriental Trading's Fun365 website here to see the full shopping list and DIY tutorial, then let me know in the comments below which colors you would use.