*I'm partnering with LIFEWTR to bring you this arts adventure story

I can hardly believe I'm able to say it, but this May will mark 10 years since I graduated from college. A decade sure sounds like a long time, but, frankly, I still feel a whole lot like that creative, semi-scattered 22-year-old girl. I might not have a pixie haircut anymore, and I've kinda lost my more carefree attitude (an inevitability, I think, that comes with age), but I'll always crave art like I did back when I studied it day in and day out as a studio art and art history double major.
Since I'm not able to throw myself 24/7 into creating and appreciating art now that I'm out in the "real world," I've had to find other ways to get my fix. You know I'm not much of a traveler, but there's just no denying that stepping outside our tiny Virginia town is the best (and, really, the only) way to keep up with the changing arts scene. Today, along with LIFEWTR and 7-Eleven, I'm taking you with me on my latest adventure in honor of the arts. Scroll on to read and watch "Part One" of my recap, and stay tuned for the next chapter of our story later next month.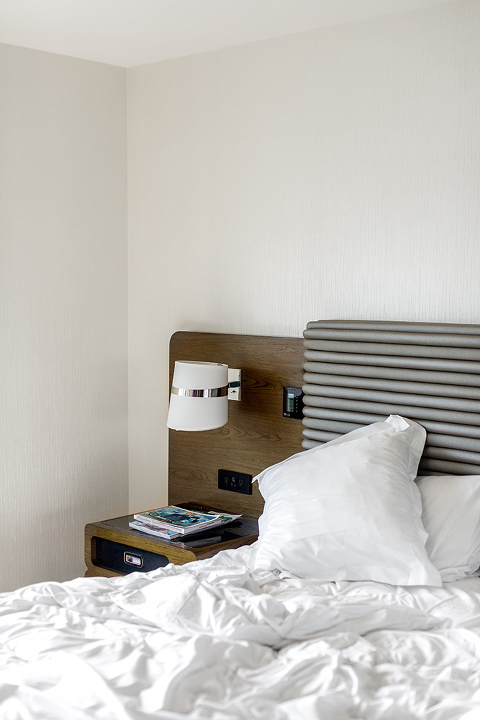 My partner in crime for this particular trip was my little sister. She'd be the first to tell you that she's no artist, but the two of us have a deeply passionate shared love for all kinds of creative themes—be it architecture, interior design, painting, writing, and, of course, music.
So, when I found out that one of our favorite composers was playing his debut concert at the Kennedy Center in D.C., my sister was the first person I called. Happily, it didn't take much convincing to get her to agree to a whirlwind 24-hour trip from Virginia to D.C., and, as per usual, I decided to take my camera equipment along to document the ride.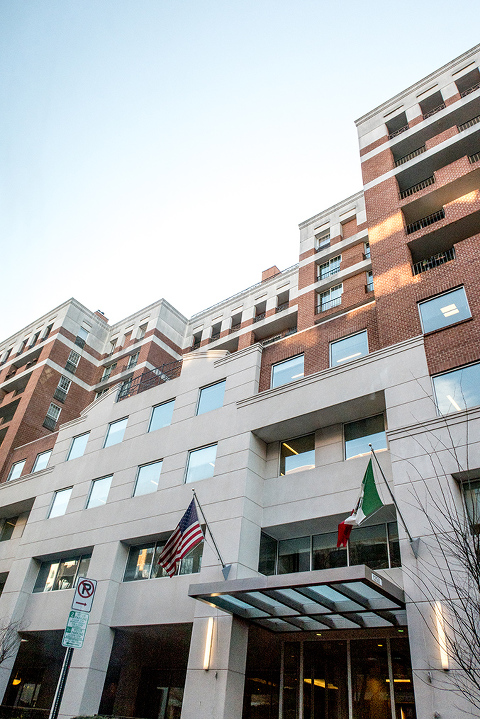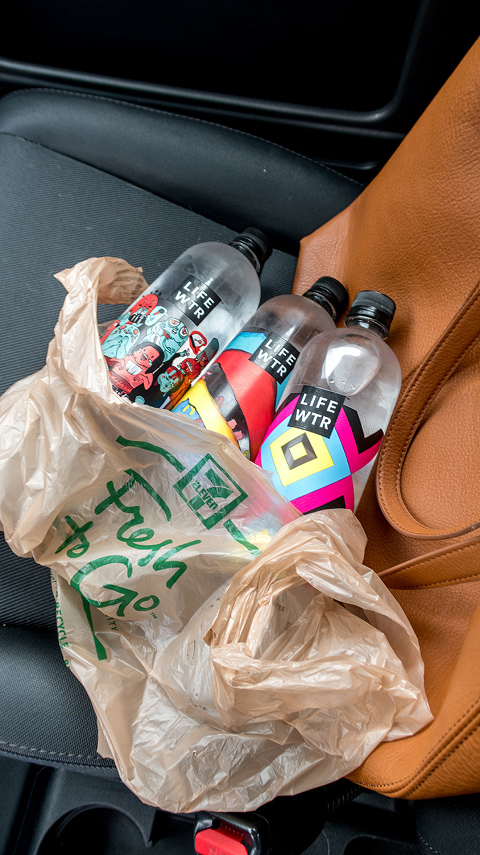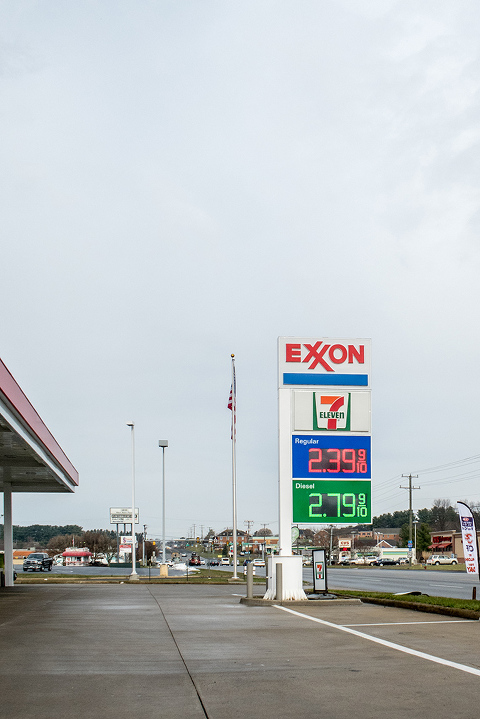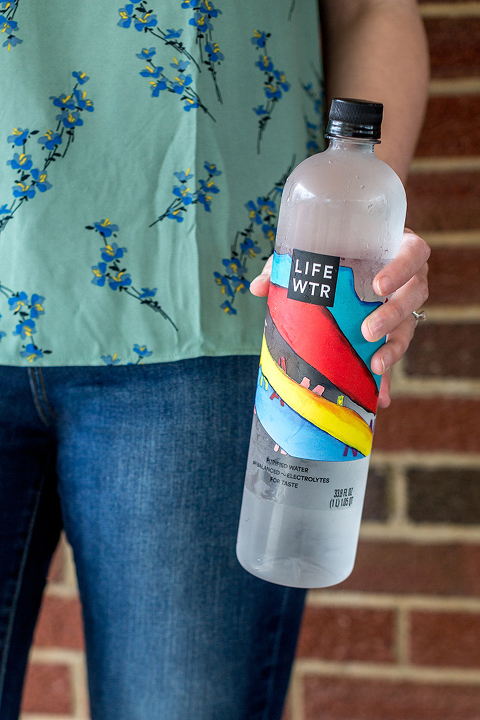 Before hitting the road that Friday afternoon, my sister and I made a quick pit stop at 7-Eleven, where we filled up on gas and a few other road trip essentials from the refrigerated water section, like LIFEWTR. I'm already a big fan of all LIFEWTR does to encourage the cultural arts and how they inspire like-minded innovators. I couldn't have asked for a more well-aligned collaborator for our adventure, and told the team as much the moment they reached out to me.
It doesn't hurt that, in my opinion, LIFEWTR bottles are easily the more photogenic water bottles on earth. The brand releases bottles featuring designs created by three different artists at a time, with each series tied to a specific theme. The Series 4 bottles that my sister and I picked up at 7-Eleven showcase designs by three emerging artists (Davie Lee, KRIVVY, and Luis Gonzalez) and focuses on the importance of 'Arts in Education'—something I'm clearly passionate about. You can learn more about the 'Arts in Education' initiative here.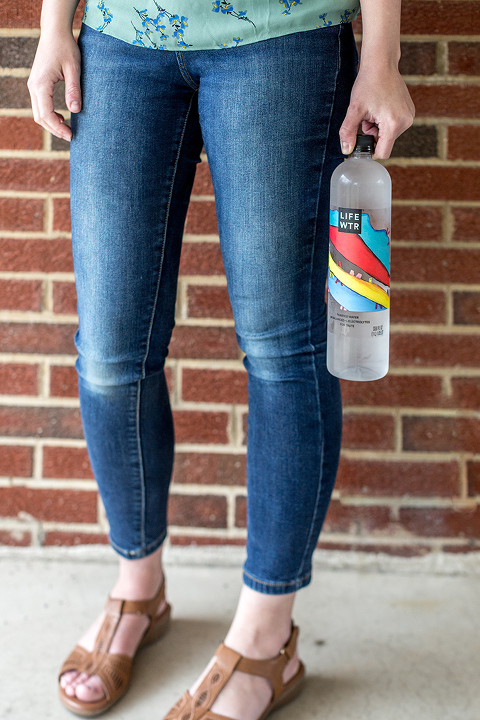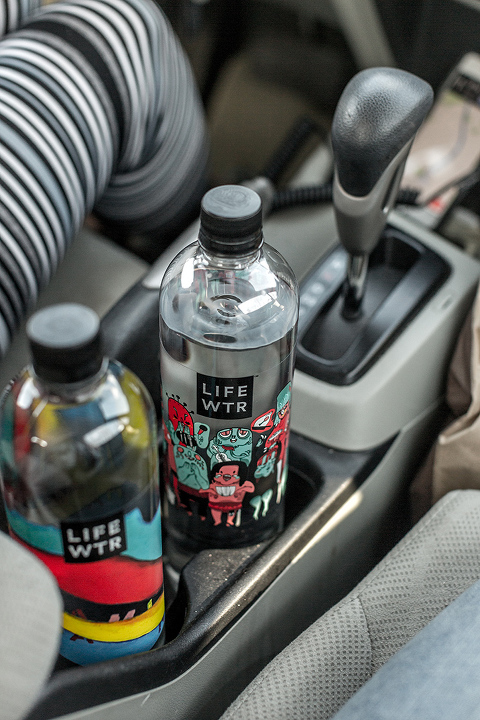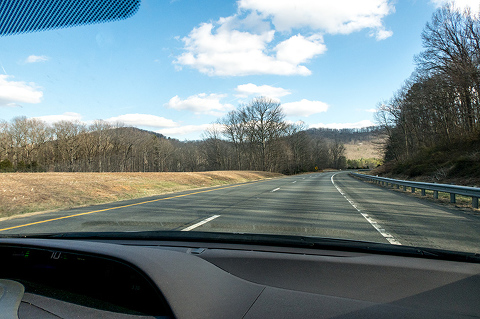 With our car now officially packed to the brim, my sis and I hit the road bound for D.C. We talked non-stop the entire two-and-a-half-hour trip, but made sure we kept music from the composer we were set to see at the Kennedy Center playing quietly in the background to help inspire our musical moods. I plan to share more details about our trip in 'Part Two' of this story, but for now you can click 'Play' on the video below to see it all in action.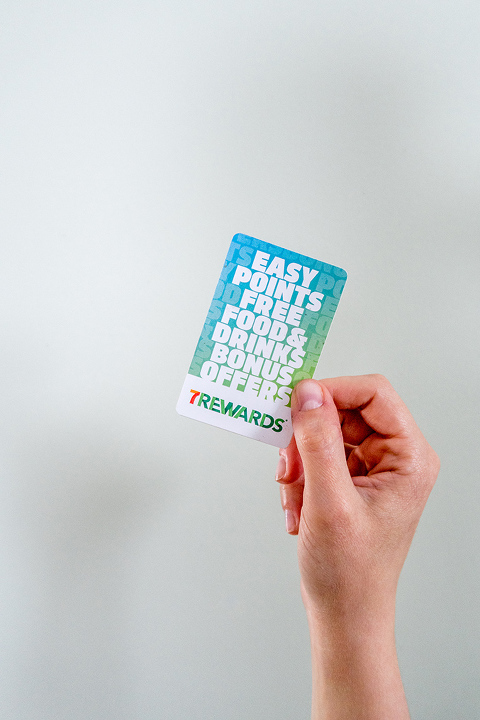 The point of today's post is this: I'm just so grateful for those years spent as an art student because of the memories I made that continue to make me crave inspirational adventures like our trip to D.C. The LIFEWTR brand is all about refreshing your creative mind, restoring your creative body, and inspiring your creative spirit, and that's exactly what happened to me while I was away from home those 24 wild hours. Isn't it amazing what art can do?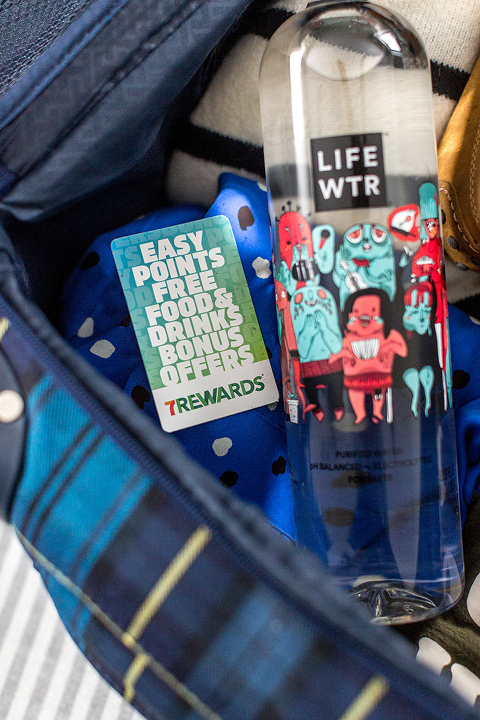 Whether you're a filmmaker, painter, designer, musician, journalist, entrepreneur, or you just appreciate the arts, I hope you set aside time this season to tap into whatever inspires you. I'm already feeling so refreshed after our trip, and I'm pumped about planning more art adventures later this spring and summer. Where should we head next?!
Tell me what makes you feel #MoreInspired in the comments below, and feel free to keep the conversation going by snapping and sharing your own moments of inspiration on social media. Oh, and don't forget to keep an eye out for the Series 5 bottles from LIFEWTR at your local 7-Eleven. I can't wait to see how they celebrate the 'Art Beyond Borders' theme with brand new bottle art.