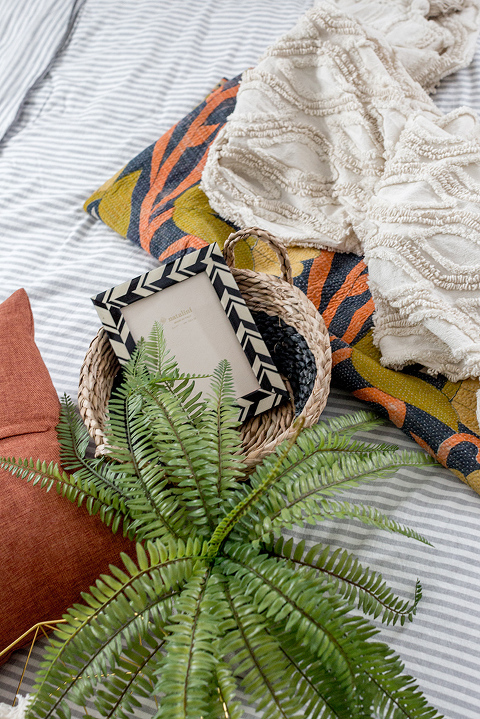 Week 1 | Week 2 | Week 3 | Week 4 | Week 5 | Week 6
Welcome to 'Week 4' of the One Room Challenge! In case you missed Weeks 1-3, click back here for my project introduction, here for the design plan, and here for a paint update. Today, though, I wanted to introduce you to the ideas I have for accents. In other words, all of those little opportunities to add pattern and color to the space. Read on for the plan, including one key piece that didn't end up working out despite days of trial and error.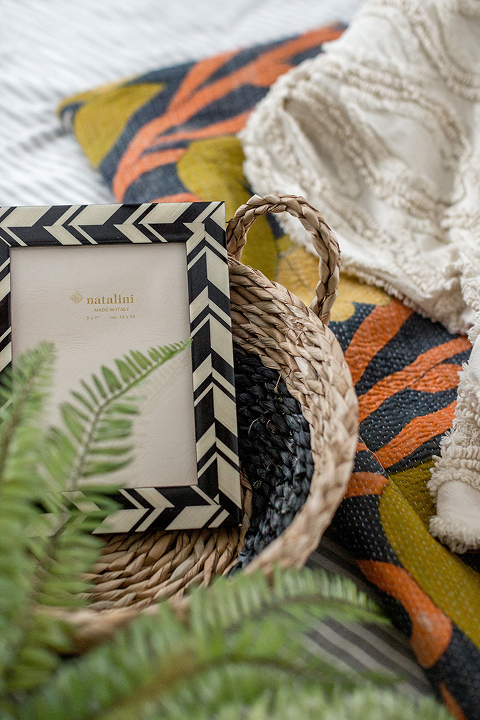 As you may remember, I had every single intention of focusing on nothing but neutral tones, but it turns out that a minimalist color palette is harder to get right than you might think. No matter what I did, the room just felt bland and flat. There was no life and no personality, and the process has made me learn that I need at least a little color in my life.
So, we're working a few happy hues into the room, all of which focus on an earthy palette of rusty orange, olive green, black, white, and hits of ochre, too. I also started incorporating a bit of gold for added sparkle, and, so far, I'm in love with the look.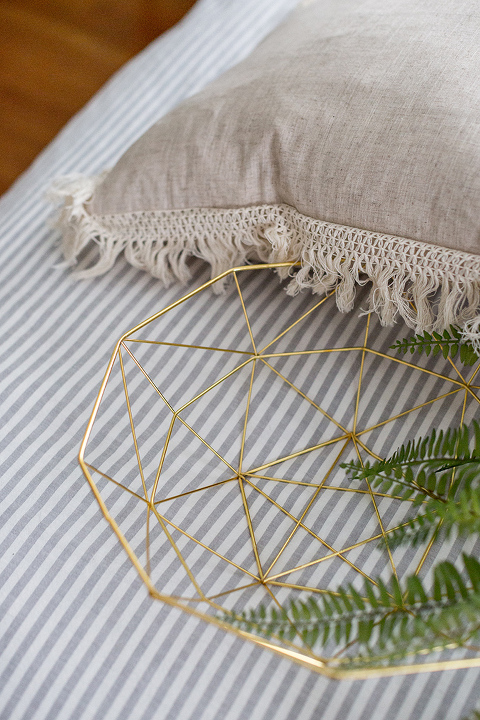 One thing that didn't work in the end, sadly, is that throw blanket I mentioned getting from Tuesday Morning. I've been fussing around with it in the space this week as I work on finishing up last-minute details, but it just feels a little too in-your-face. I tried layering it at the end of the bed, but that was definitely too bold for my taste, and seemed to distract from everything else in the room. I also laid it over the headboard behind our pillows. I loved it there because you really only caught a tiny glimpse of the pretty pattern, but the colors are still just a little too saturated for the space as it comes together.
I wanted to mention this little hiccup because it's so important to not be too hard on yourself if something isn't working in your home. I tried and tried to make this blanket fit in, kind of agonizing over where the heck to put it, but that was time wasted in the end. It just never felt quite right, and that's totally okay! I think I felt a lot of pressure to make it work since I had talked it up so much in this post before, but in the end, I had to go with my gut and tuck it off to the side to be used later in another room in our house.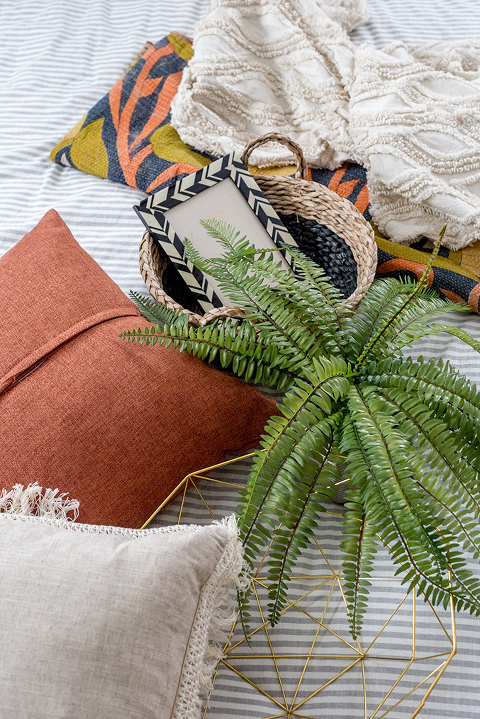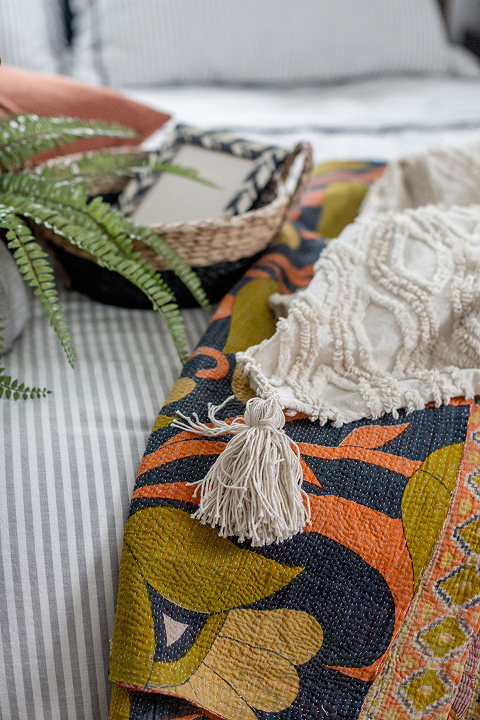 Today's moral of the story? No one knows your core aesthetic better than you, so do your best to take those trends with a grain of salt because they have the tendency to start feeling like peer pressure if you let them rule your design decisions too much. Now that I've refocused my attention on other textiles (most of which we already had) I'm feeling much better about the overall look of the room, and can't wait to share the full tour in just a couple weeks time.
Feel free to leave your own ideas and opinions about our progress in the comments below, and then hop over to the One Room Challenge event website hosted by Linda, of Calling It Home, for even more design inspiration!