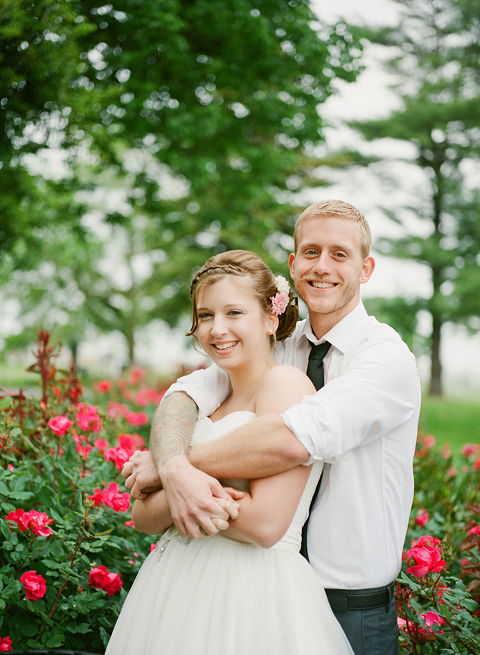 If you couldn't guess from today's sudden appearance of wedding photos, it's our anniversary this weekend! Six wonderful years married to my best friend in the world…What more could a girl ask for? Not a thing. John and I plan to keep things low key (as is typical for our introverted personalities), but a nice dinner out will definitely be enjoyed tomorrow in celebration of another year's worth of memories made together.
Since I've got weddings on my mind, I thought it only fitting to share a roundup of nuptial-themed links this morning. Our special day may be behind us, but I still love looking at pretty wedding and reception photos on Pinterest. These below are just a handful of the ones that really caught my eye this springtime wedding season, but if you've got a cool link to share for a daydreaming gal or bride-to-be, please do pop it in the comments below!
Weekend Inspiration: No. 11
1. I've mentioned this story before, but I just can't recommend it enough! Hop over to the Mallorys' journal for their resource-packed guide to wedding florals from a photographer's perspective.
2. Still looking for Mr. or Mrs. Right? Enjoy that "you" time while you can! Here's a great story on how to cope with riding solo to a wedding.
3. Revisit this past post of mine for Glitter Guide to find out how to maximize a modest wedding budget. BONUS: You'll get to see more of our wedding photos!
4. Everyone's telling you what to do on your wedding day, but what about the things to skip? This list really hits the mark.
5. Here's how we made test tube wedding favors before our own big day.
6. Hallelujah, Style Me Pretty lives on! Let's show this incredible wedding website some love as it transfers back over to its original founder's hands.
7. I'm so drawn to the moody, minimalist look of this real-life wedding in California.
8. Samantha's wedding makeup video is full of clever beauty tips and products to try.