This post was actually meant to be a list of tips for making your home feel light and bright for spring and summer, but I realized something when I actually sat down to write it—there's really only one sure-fire way to make your home feel bright, and that's by swapping out heavier, darker accessories with (you guessed it!) light-colored options. So, as I mentioned last week, I spent a little bit of time adding soft, neutral home accents to my Amazon shop, and I'm sharing 12 favorites with you guys below.
12 Light & Bright Summer Swaps:
10. Textured Fringe Throw Blanket
11. Magnet Hook
12. Eat Drink Nap: Bringing the House Home, by Soho House
Do you have a favorite from that list? Have you started transitioning your home over to more season-appropriate décor now that it's finally starting to heat up? I was watching Jacquelyn Clark's Instagram Stories the other day, and she mentioned that she actually keeps one Tupperware box in storage with all of her seasonal décor in it. Come spring, she packs up all of her cedar-scented candles and fur blankets, then pulls out all of her lightweight textiles and summery candles. I love this idea (especially that she limits herself to just one box of swaps), and might just try it myself this year. Who's with me?!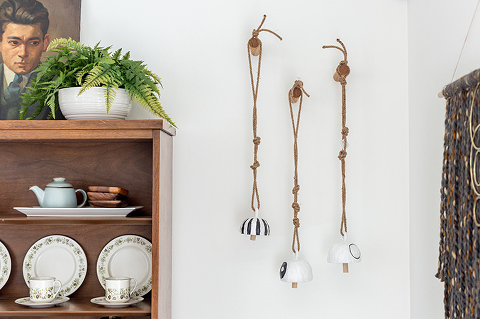 *I earn a small percentage from purchases made by the affiliate links above. Affiliate links are not sponsored. You can rest assured that I would NEVER recommend a product that we don't use and love ourselves!