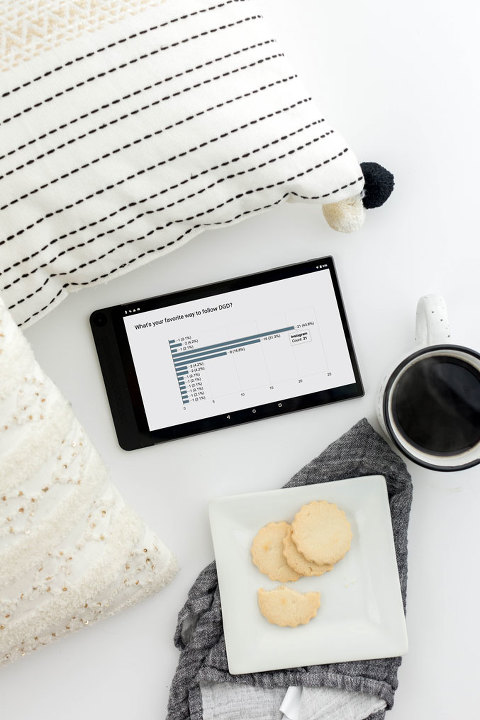 March of this year marked the seventh anniversary of Dream Green DIY's launch, and, if you remember, I decided to celebrate by hosting a new reader survey. It was so fun to hear what you guys are loving (and what you might not be loving), so I wanted to share a few of the larger points in case you'd like a preview of where the blog is headed this second half of 2018—and beyond!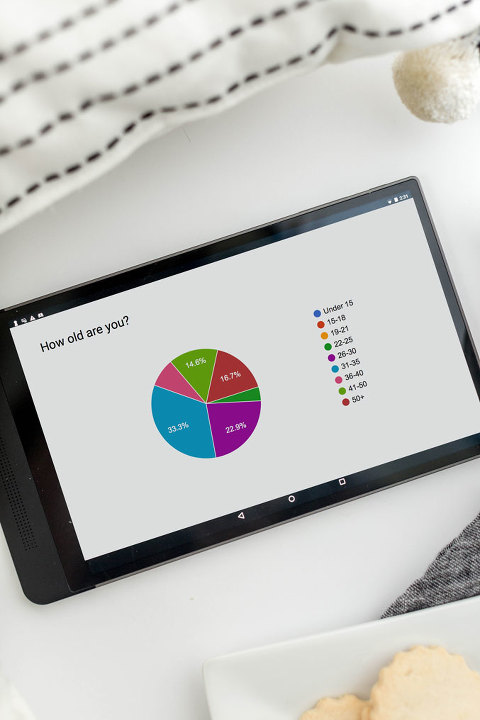 General demographics:
The majority of DGD readers are 26-35 years of age, with most people based here in the United States.
Likes And Dislikes:
Not surprisingly, most of you come back each week to see DIY projects (specifically those for the home that will save you money), but you also love Thrift Store Score stories. It's been a while since I shared my favorite secondhand treasures with you guys, so I'll make sure to ramp the topic back up this fall. I also found out that decorating ideas are your favorite to see on my YouTube channel—I'll plan to document more of those later this year, too. In terms of what you aren't that into, I learned that printables aren't really your thing, and neither is fashion content. Points taken!
The DGD Tribe Newsletter:
Wanna know what the consensus would like to see more of in the DGD newsletter? You guys pointed out that these topics would entice you to sign up to be part of our bi-weekly Tribe: quick home hacks, freebies, content different from the blog, and also collaborations with other bloggers. I've already included lots of these themes in past newsletters, but am excited to take things up a notch going forward. Check this post out for a rundown of everything that I've shared in the newsletter thus far since launching it last summer, and you can sign up here if you're ready to take the plunge.
Future DGD Product Development:
One thing you guys mostly agreed on in the survey was that you wanted to see my pottery show up in an online shop. It's still very much in the early stages, but I'm working on developing a space to do just that—stay tuned!
Feedback About Social Media:
The reader survey was my first time learning just how many of you enjoy following along on Dream Green DIY's specific social media channels, and Instagram definitely took top prize. It turns out that more than half of you keep up over on Instagram (many of you even found the blog for the first time through the platform!), and you also regularly tune into my Instagram Stories. Behind-the-scenes makeover progress seems to be what you like to see most over there, so that's another thing I'll work to share more of. I found out that business advice isn't something you're too keen on seeing in my Stories, which is fine by me since there are so many incredible entrepreneurs who are much better at offering advice than I am (like this account and this one).
Responding To Constructive Criticism:
I wanted to take a moment to thank you guys for all of your kind words and feedback, even when centered on areas where you think I can improve. That said, there were a couple of quick bullet points that I wanted to respond to since I feel like maybe it's just a matter of perspective.
One reader mentioned that they wished I could show more variety in terms of shots within our home because they were starting to look similar. I realize that you guys have seen all of the rooms in our home many times, and I wish that we could redecorate and renovate constantly throughout the year. That would seriously be so much fun for me since I love change and I love to play around with different looks to inspire you! The truth is, though, that it's just not possible. We're two real-life people with a real-life budget between us, and I think, in a way, I'm trying to prove that the average person can refresh their space by making small, manageable tweaks without having to completely start over or shell out hundreds of dollars each time.
Authenticity is central to everything I do in this space, so I worry that a room makeover for the sake of blog content would just feel too forced and unrealistic. Does that make sense? I hope so! That said, I will definitely work on integrating fresh angles into my photography, and will also push myself to share higher impact room makeovers as the year progresses. This reader's response really opened my eyes to what you guys might be seeing, so I'll try harder to mix things up because I want you all to feel like you're consistently being inspired and empowered to try new things with your own home décor using ours as an example.
I actually responded to a different kind of criticism that I received over on Instagram, so feel free to pop over and read more about that one here. This one was a little more on the hurtful side of things, but that's okay! I know I can't please everyone, but I hope, hope, HOPE that most of you come away from the blog feeling excited and encouraged. After all, that's my goal every single day with every single project I share on this website. When all is said and done, I welcome honesty from each and every one of you, but, in return, I hope you don't mind when I get a little honest, too! I'm only human 🙂
Reader question: "What were you doing before you became a blogger?"
Let's move on from the slightly heavy stuff, shall we?! (picture me smiling and offering you guys a big digital hug for listening, by the way) Next, I wanted to answer a few of the most frequently asked reader questions I received in the survey. First up: "What were you doing before you became a blogger?" Before launching this website (actually, while I worked on launching it) I was working at a local non-profit in their HR department. After that, I moved on to the local newspaper where I did copy editing and page designing, specifically for the food and comics sections of the paper. Next, I took a couple of part-time marketing jobs while I worked on building a strong foundation for Dream Green DIY, and in 2015, I finally took the leap into full-time blogging and freelance writing from home.
Reader question: "What is your favorite record that you bought on album art alone?"
What a cool question! I'd have to say that my favorite is Awake And Pretty Much Sober, by Violents and Monica Martin. Thankfully, the album itself turned out to be just as cool as the colorful album art.
Reader question: "What is your least favorite part of blogging?"
The fact that I might not ever get to meet you guys in person! The DGD reader community is my favorite part of blogging, and it makes me sad to think that we probably won't ever have the opportunity to be all together in one room. Maybe I can work on putting together a meet-up to fix this blogging con.
Reader question: "Do you have any photography tricks to share?"
The top three things I would recommend are to always use natural light when shooting indoors, consider your composition by lining up your shot within the grid before taking the picture (try shooting straight on rather than at an angle, for example), and practice constantly. I'm entirely self-taught, so the only reason I've gotten any better is by experimenting with different types of equipment, camera settings, and editing techniques over the past seven years. I still have a long way to go, but this question makes me wonder if I should write a post about photography tips and my current equipment. Would you like that? Let me know in the comments.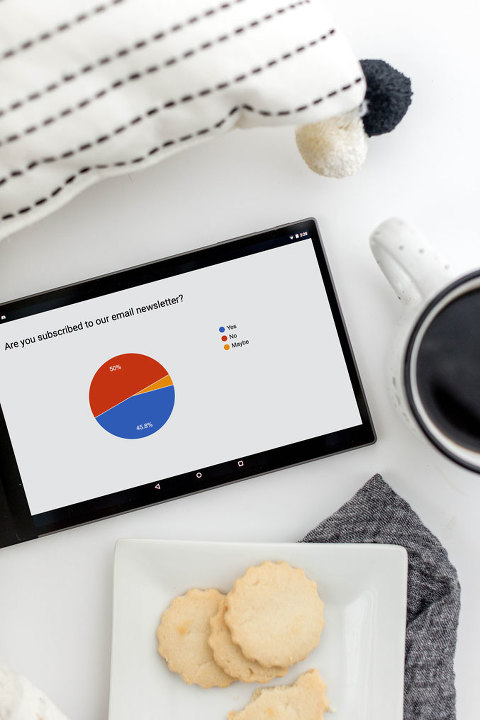 Thanks again to everyone for taking the survey, and I really hope that this 'results' post has helped you all feel like one great, big happy family. It's really fun to be able to hear from you and know that these words I send out into the world are actually being read and considered. Sometimes it's hard for me to imagine that anyone is on the other side of the screen since I'm so often writing and crafting by myself in our home. So, I'm really grateful to everyone who comments, emails, messages, or stops me while out and about to say that Dream Green DIY has had an impact on their lives and their own creativity. That means the world to me, and I will continue to work hard to make sure everyone feels heard and appreciated. Thanks again, and here's to another seven years!