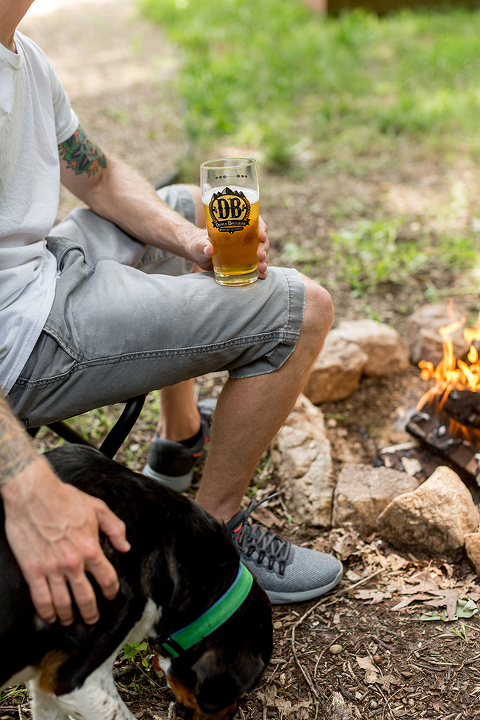 Did you know that the first official day of summer is tomorrow? We're so excited to dive into our seasonal to-do list and spend as much time as possible outside with friends and family. This year John and I are feeling extra motivated to step out of our box and try new things, and one thing we've got our sights set on is the idea of more gatherings. They don't have to be big or complicated—even if it's just the two of us plus our parents and sisters, it'll be a blast. We have visions of all of us gathered around the fire pit in the backyard, beer bottles in hand, and summery tunes playing in the background…can you picture it?!
To help motivate me to bring this idea to life, I teamed up with Devils Backbone Brewing Company, which just so happens to be right down the mountain from us here in Waynesboro (and also happens to be one of Virginia's largest craft breweries). After chatting with the DB Family, I found out that they specialize in crisp, refreshing lagers, and that lagers are actually pretty complex to make despite their seemingly simple flavor.
So, inspired by DB's Gold Leaf Lager, I'm sharing summer party-planning tips that follow that same concept: a great get-together takes time and persistence to pull off, but a little pre-planning makes all the difference. Scroll on to find out how we managed to make our idea for a 'Logs & Lager' soirée around a bonfire feel simple and sweet.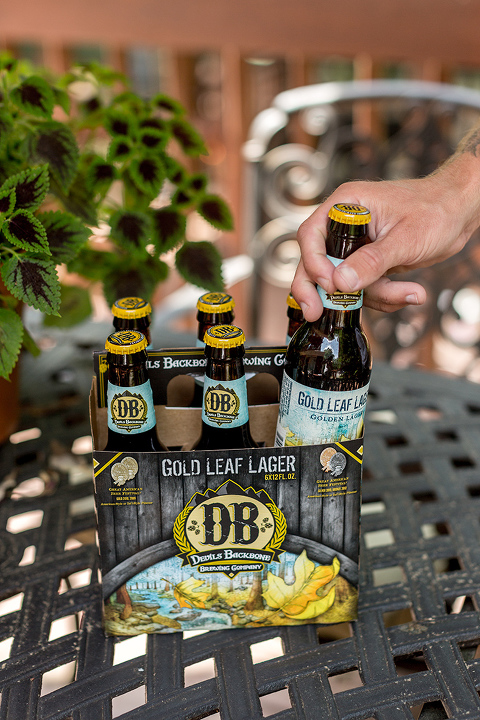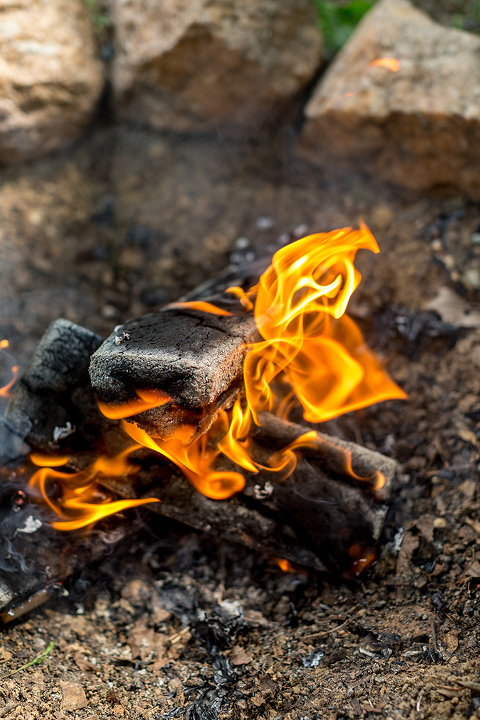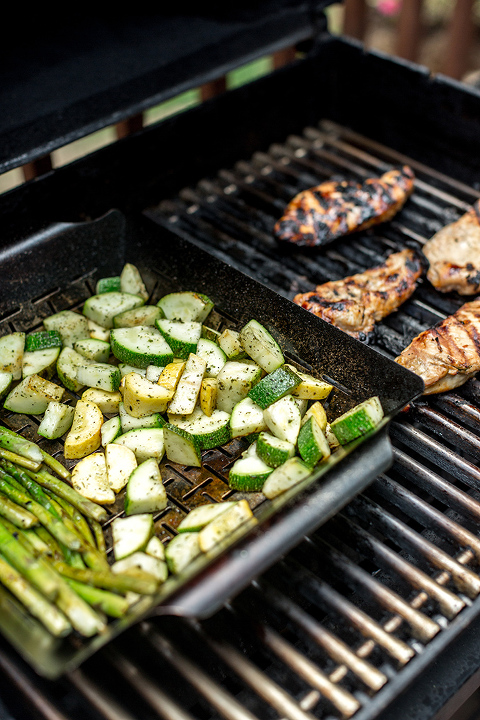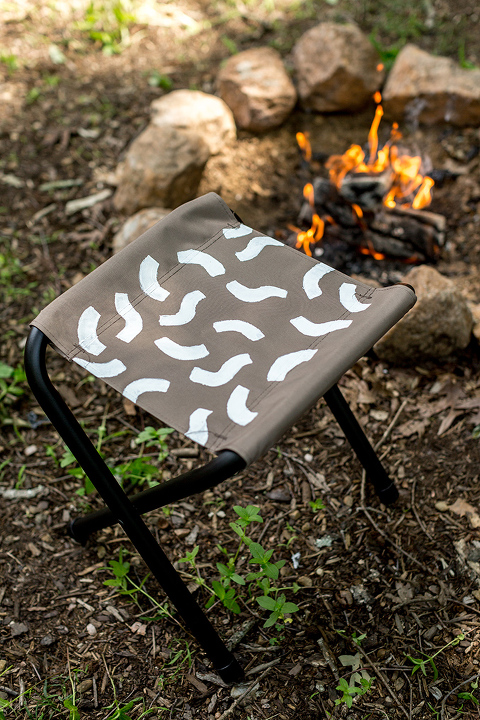 Make A Plan Several Weeks Ahead:
Sorry to sound like a broken record, but it always bears repeating: any good get-together has to start with a plan. As soon as we made the decision to host everyone for a fire pit party, we started gathering pieces for the event (think: indoor/outdoor plates and platters, cases of beer, a few little decorative details). You can even plan your menu ahead of time by printing or emailing recipes to yourself that catch your eye. Having these things stacked in one place takes a little time, but all of that work will be so appreciated come party time when the whole event comes together with seemingly little effort.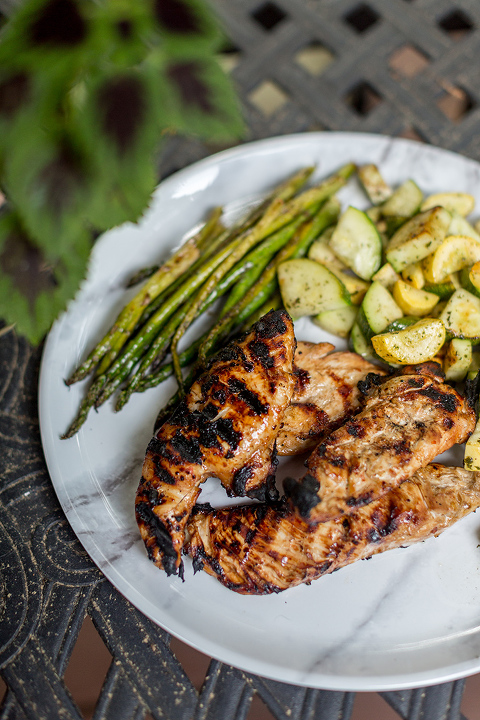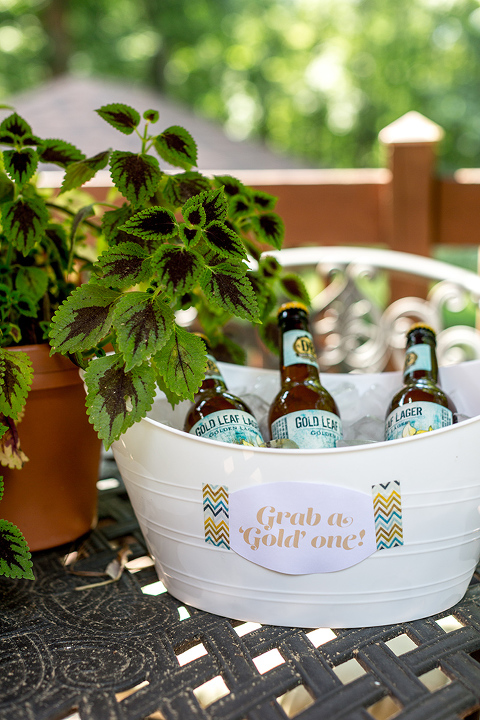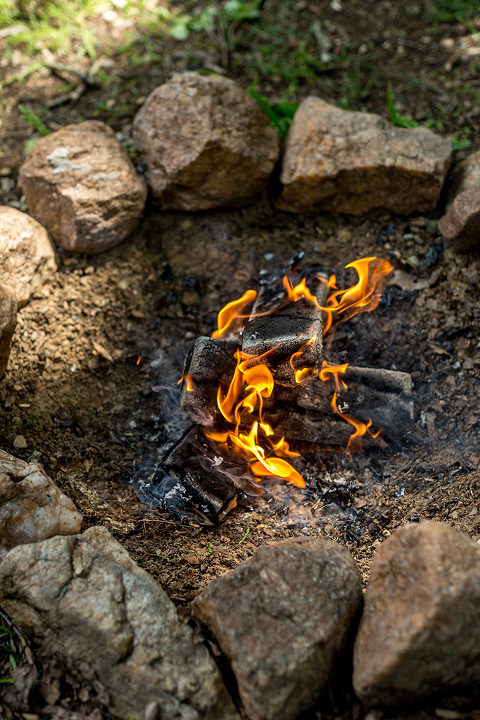 Choose Your Beer Wisely:
This is one of those things that you don't want to leave until the last minute. As you probably already know, beer is often made and released based on the season, so stick to a summery beer that features light, crisp tasting notes to complement a warm weather barbecue.
Devils Backbone's Gold Leaf Lager is our family's go-to beer this time of year, and it's one that pretty much everyone at your backyard gathering will like. It's pale gold, light- to medium-bodied with subtle fresh bready notes, and a clean, crisp finish. Bready, clean, crisp—can you think of anything more appropriate for summer? Yeah, we couldn't either, so DB's Gold Leaf lager was a no-brainer for our 'Logs & Lager' event.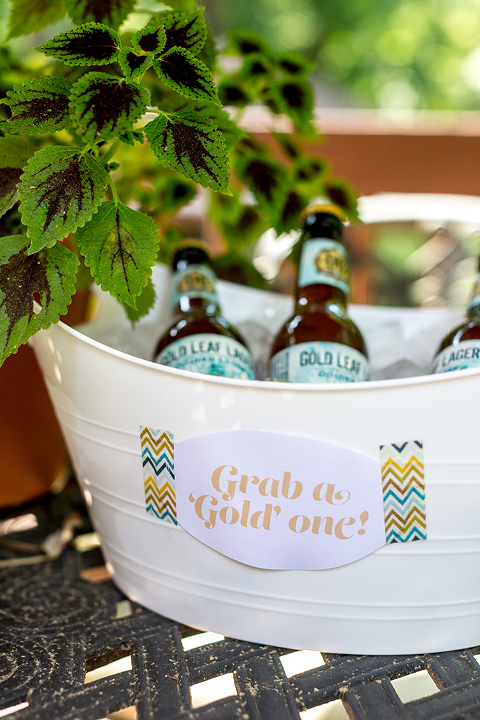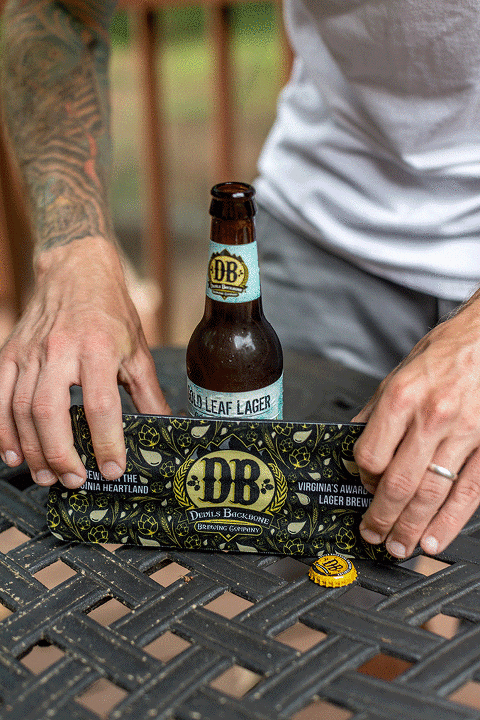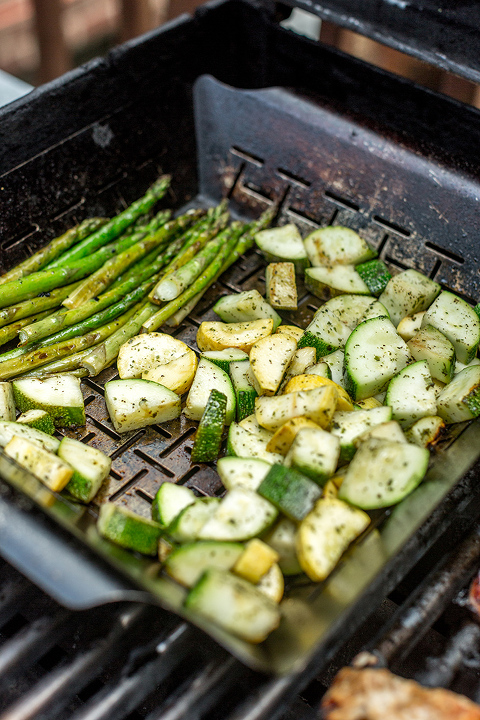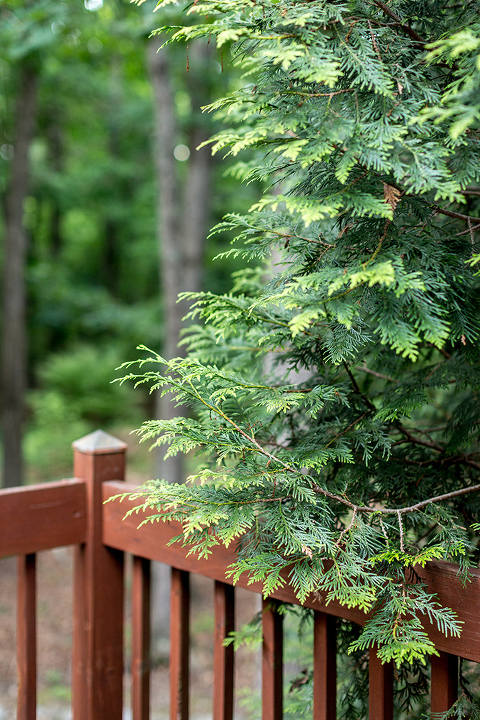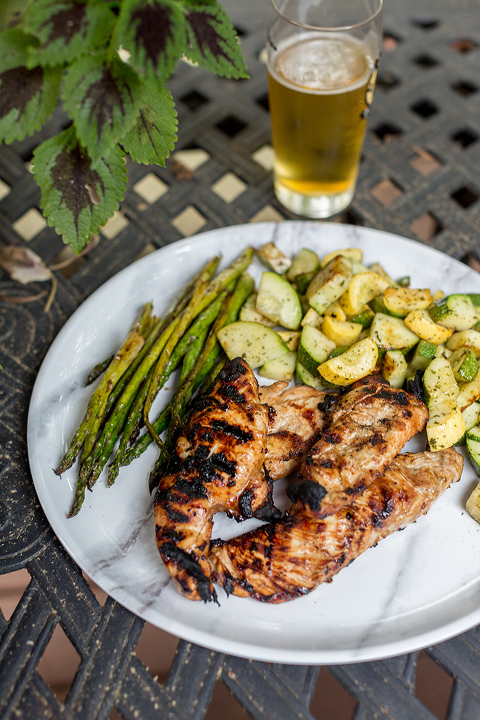 DIY Decorated Ice Bucket:
We had our beer, yes, but how should we actually serve it? I'm not a huge fan of guests having to dig into our fridge to grab their own craft brews, so I whipped up a quick "Grab a 'Gold' One!" sign in Photoshop (inspired by our case of Gold Leaf Lager, of course!), then I printed it out, and used washi tape to stick it to the side of a plastic ice bucket that we kept outside.
You can download the free printable sign here to use at your own party, and just in case you'd prefer a more generalized sign, you can download the alternative "Grab a 'Cold' One!" version of the printable here. I may be biased, but I'm of the mind that these little details make a party feel really special.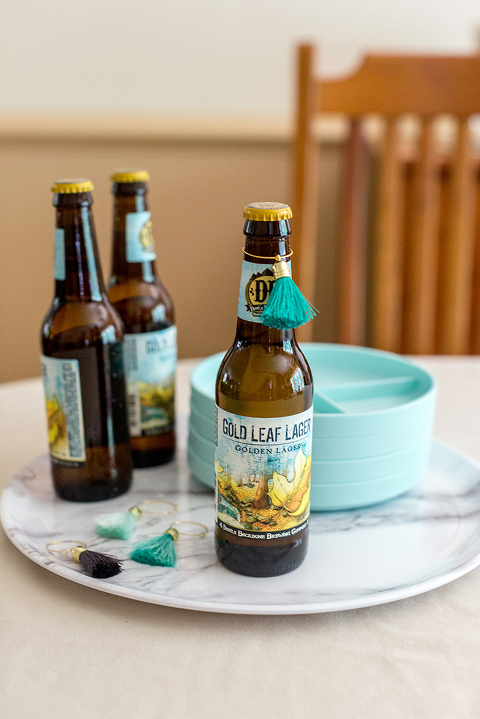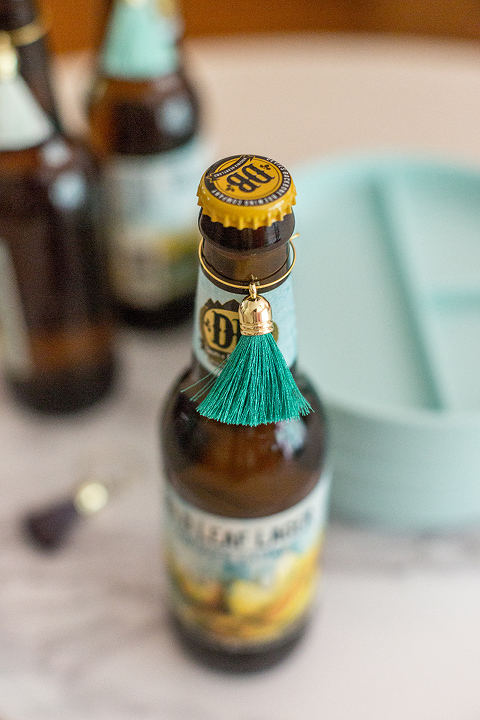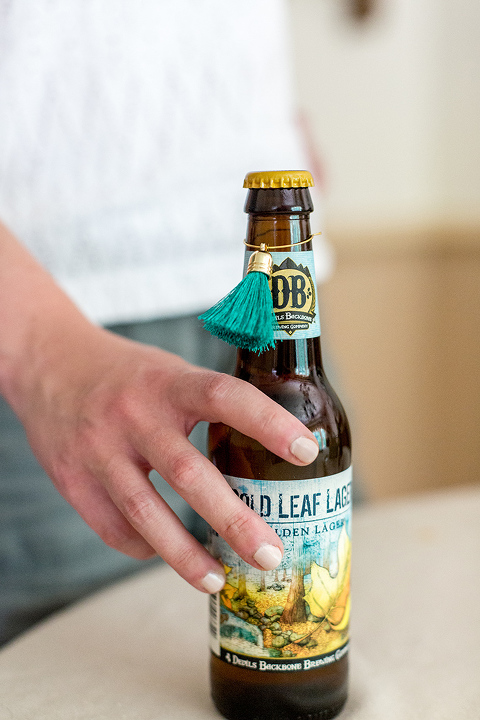 Thoughtful Decorative Details:
Speaking of decorative details, I also came up with a simple way to manipulate multicolored wine glass charms so that folks who preferred to drink their lagers sans glass could keep track of their beer bottles. Just grab a set of traditional metal wine charms (ours came from Target), open them up, and snap them over the necks of all those beer bottles before nestling them into the ice bucket outside. Then, each guest can take note of his or her personal charm as they grab a beer from the bucket so they don't accidentally pick up someone else's bottle later on.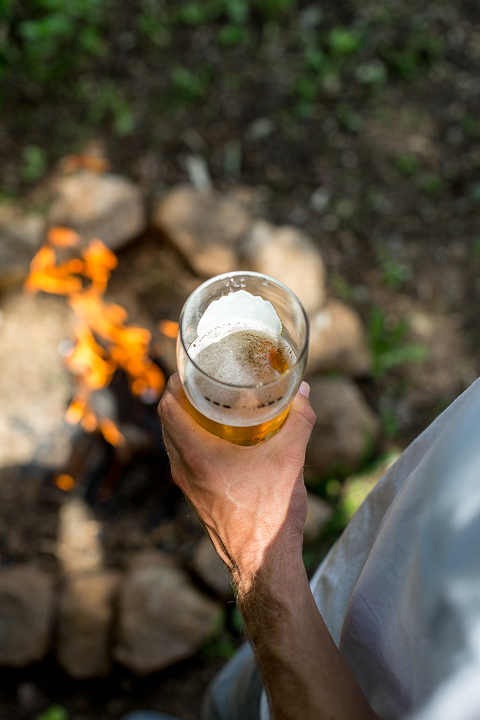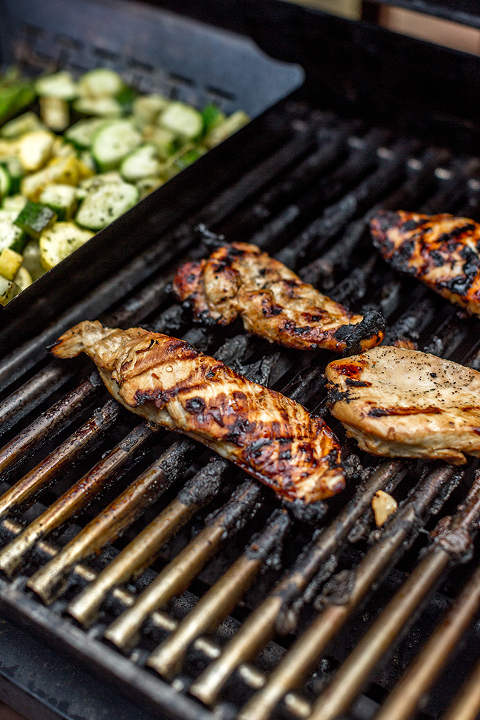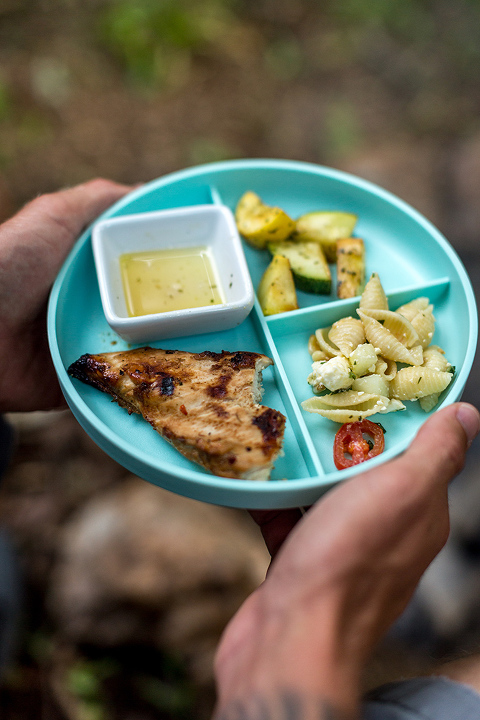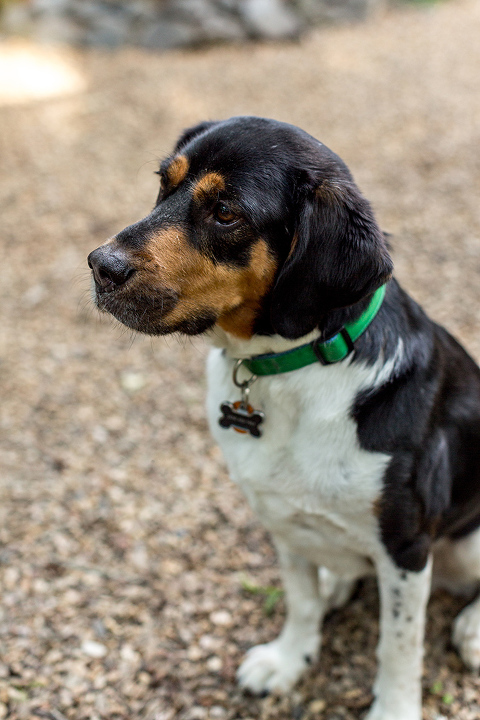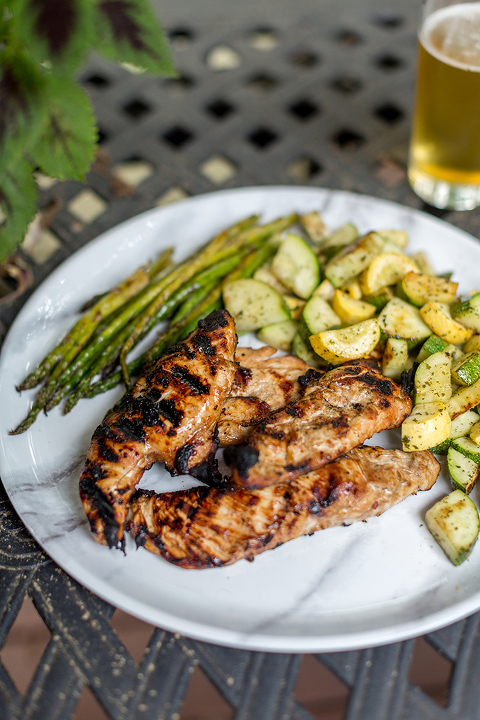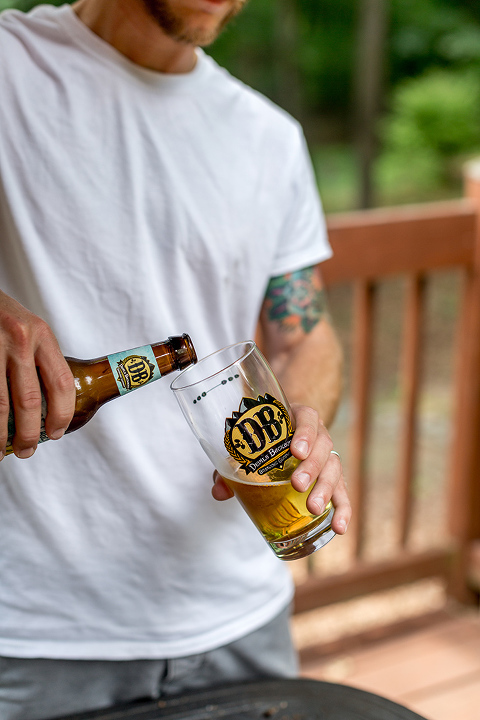 Plan A Menu Centered Outside:
The whole point of this type of backyard party is to keep people outside to enjoy the summery weather, so make it natural for your guests to wander under the sun. Base your menu around things that can be grilled—like seasonal veggies and beer-marinated chicken (stay tuned for the recipe next week!)—that way your family and friends will hang out around the grill and bonfire rather than inside the house in the kitchen. Oh, and don't forget to stock up on shatter-proof melamine plates and platters while you're at it to reduce the risk of broken glass on your patio.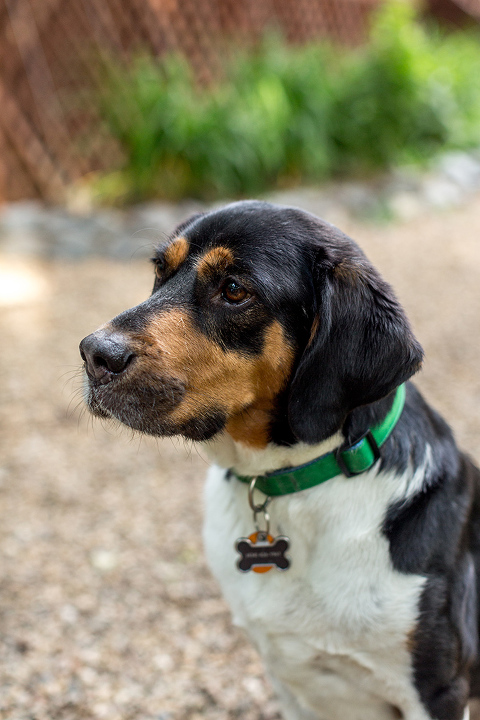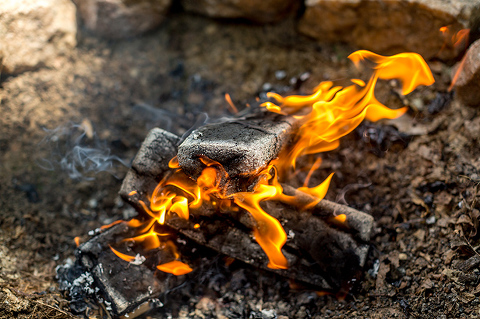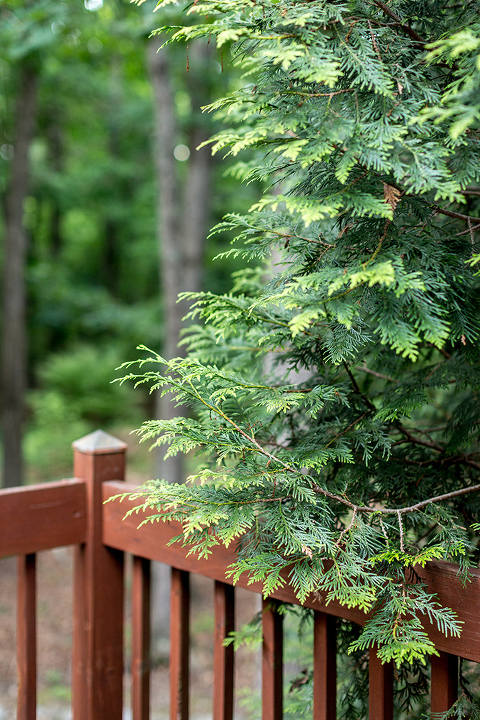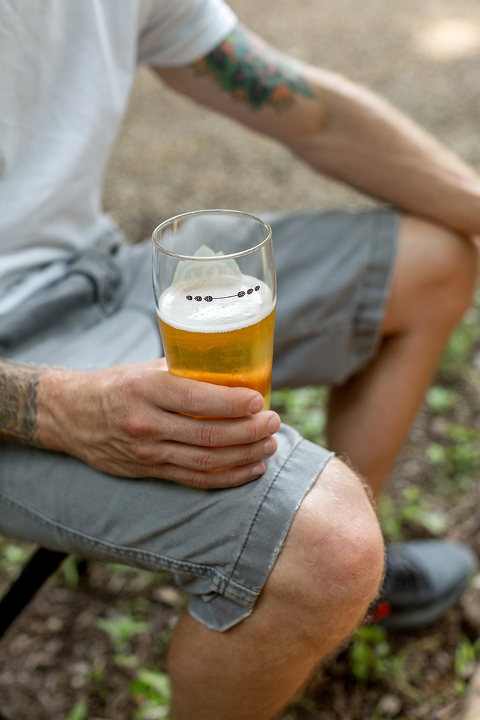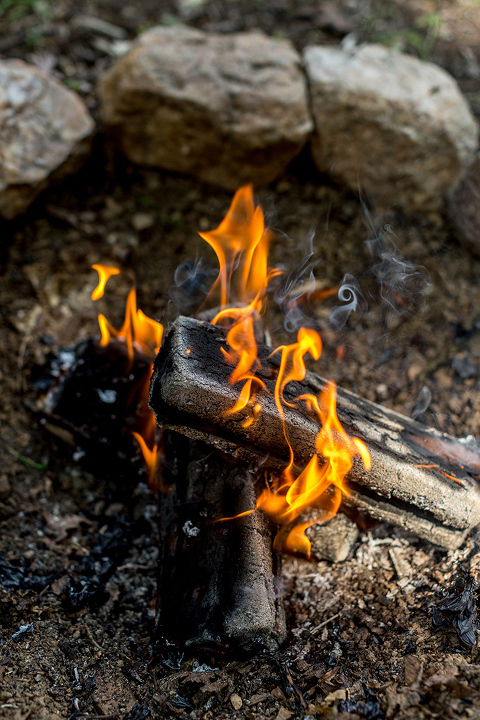 When you go to a party, don't you always appreciate when the host and hostess are laid back and at ease? And when you're the ones actually hosting said gathering, don't you love being able to enjoy time with your guests rather than scrambling last-minute?
I feel like the only way to pull off that simple, casual vibe is by having a plan in place, and making sure you leave no detail unconsidered. The good news is that the more you do it, the easier it gets (another thing I learned from Devils Backbone and their deceptively simple brewing process), so I think that sentiment is the perfect excuse to plan as many summery soirees as possible this season—who's with me?!