*This post was sponsored by Duraflame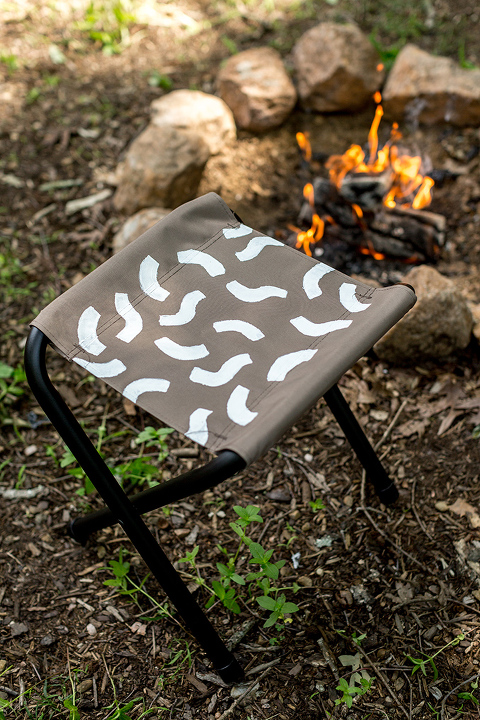 If you guys have learned anything about me over the years (or even just over the past few days if you're new!) I can never, ever leave "well enough" alone. I'm always thinking about how I can improve something with a little paint, glue, rope, or greenery—which is almost exactly how today's camping craft came to be.
Scroll on to find out how to make this couldn't-be-easier DIY potato stamped campfire stool in partnership with Duraflame, a brand we have worked with time and time again because they're that awesome. Seriously. Get the details in both photo and video format below!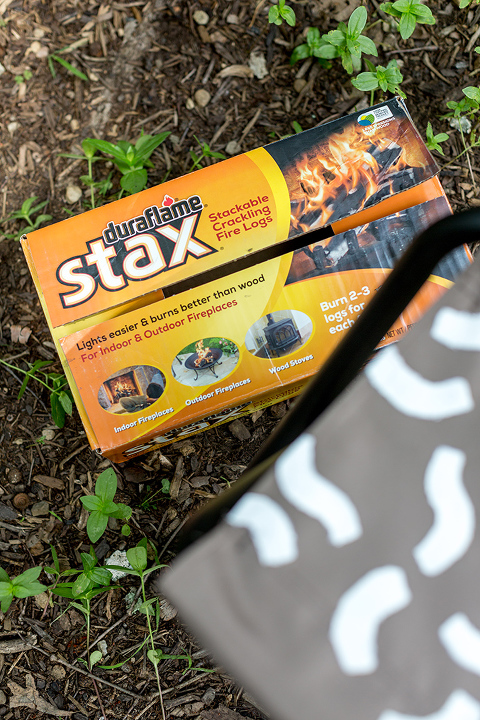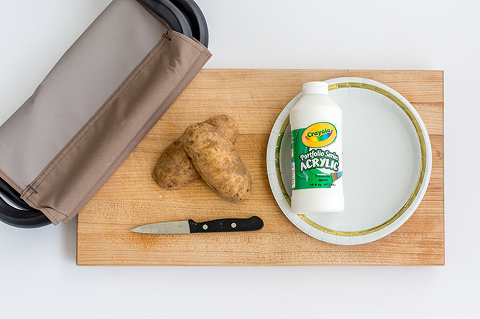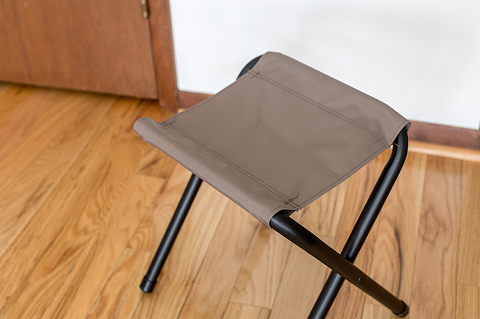 Here's What You'll Need:
Cutting board
Paring knife
Potato, halved
Paper towels
Paper plate
Acrylic paint
Scrap cardboard
Angled detail paint brush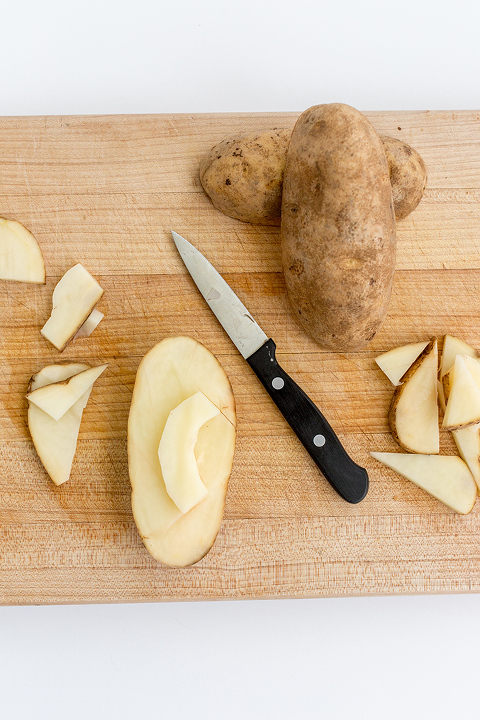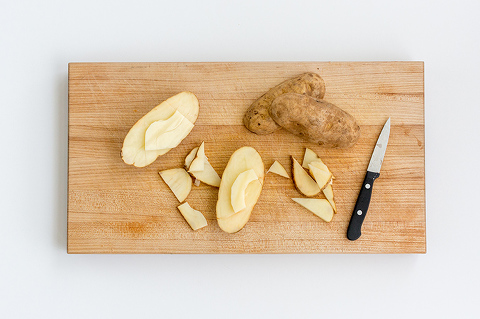 Step One
Use a paring knife to lightly draw a shape onto one "face" of your halved potato. Simple is best for this type of stamp project, so I drew out two different kinds of squiggles. Once you have your general shape lightly cut into the surface of the potato, go ahead and cut about a 1/2-inch deep. Next, come in from the sides of the potato to cut away the excess from the edges. You should be left with a pronounced stamp on the face of your potato.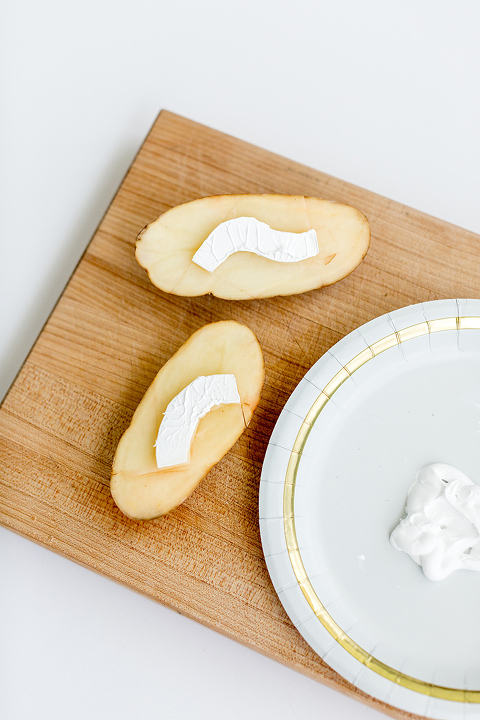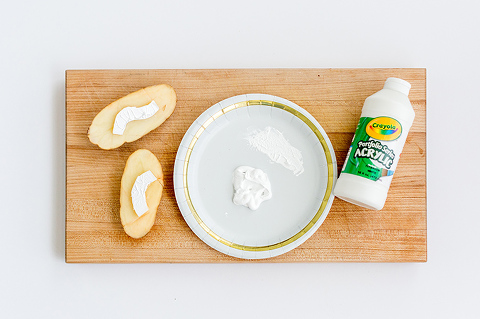 Step Two
Use a paper towel to dry off any moisture from the cut surface of the potato, and then squeeze a healthy dollop of paint onto a paper plate. I used acrylic paint because I had it on hand, and I find that it's really good at adhering to fabric (i.e. I learned the hard way that it does not come out of your clothes once it's dry). Fabric paint will work, though, if you'd prefer to use that. Dab each of your potato stamps into the paint to load it up with pigment, then lightly tap off the excess paint on a clean area of the paper plate.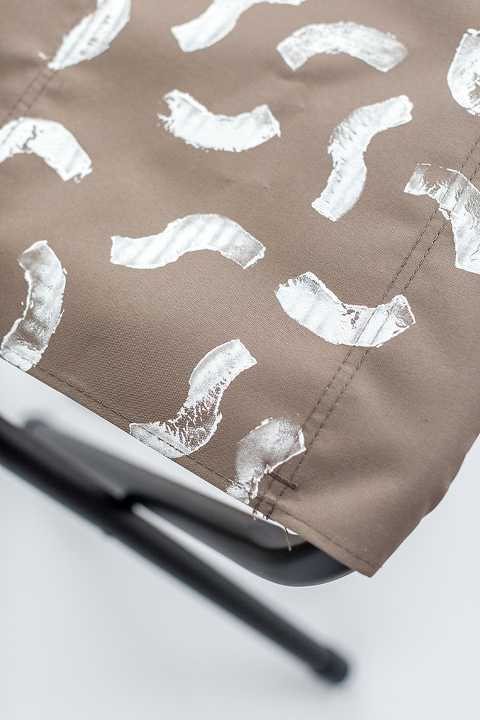 Step Three
If you're able to take your camping stool apart, do so now and lay the fabric on a flat work surface for stamping. If you're not able to take the fabric off the frame (like our stool), you can press a piece of thick scrap cardboard under the fabric to give yourself a fairly even surface to work on. Press the paint-laden potato stamp onto the fabric, gently pressing into all sides for an evenly painted shape. Then, lift the stamp straight off. Reload the stamp with paint and repeat, rotating and switching out the stamps every now and then to get a random look.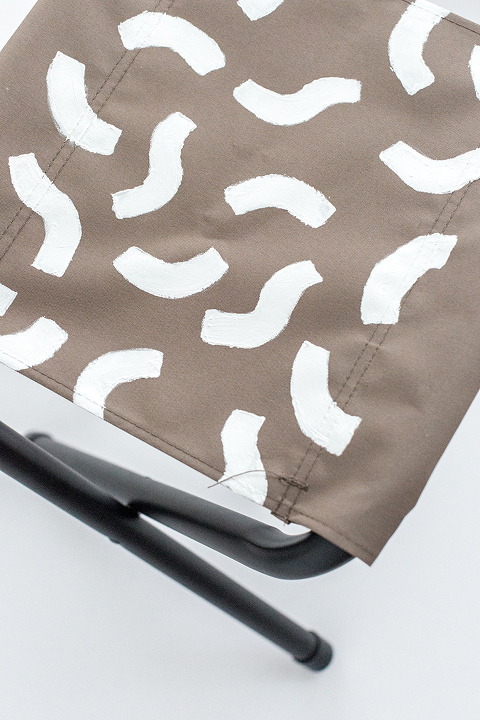 Step Four
Fill any uneven shapes in with extra paint using an angled detail paint brush. NOTE: if you're able to remove the fabric on your stool and stamp over a truly even work surface, you probably won't need to worry as much about doing this step.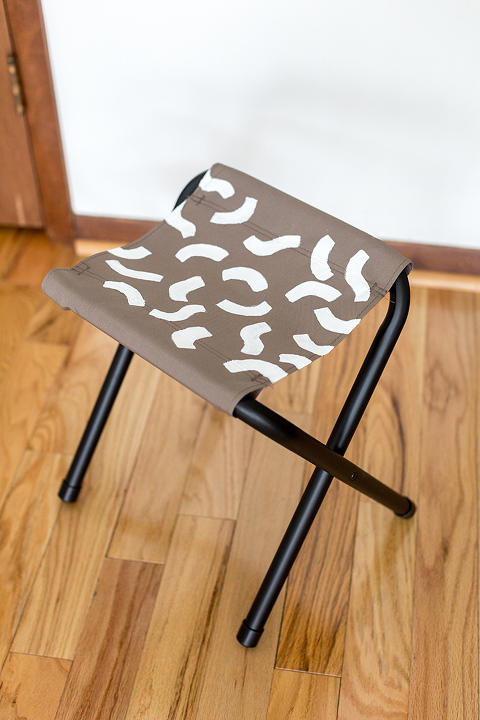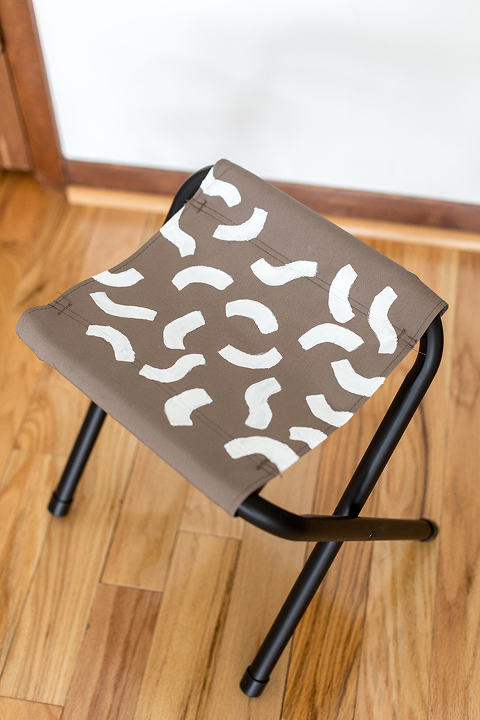 Step Five
Let the paint on the stools dry for 24 hours before handling or folding, then you're done and ready to pack the DIY-decorated seats up for your next camping or bonfire adventure. Click 'Play' on the video below to see the whole process in action!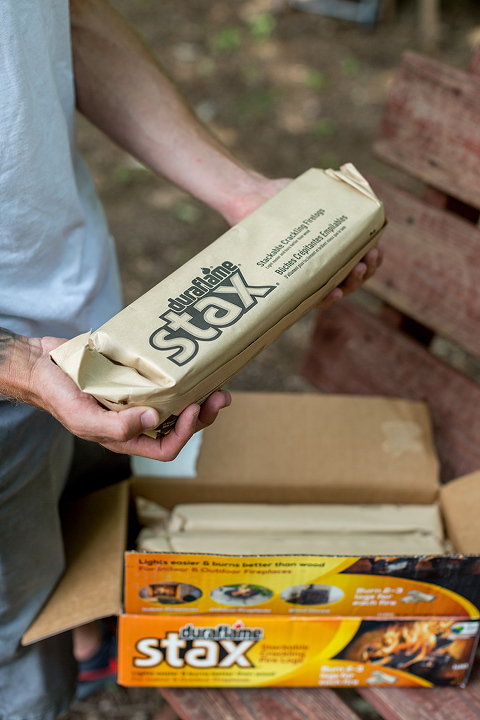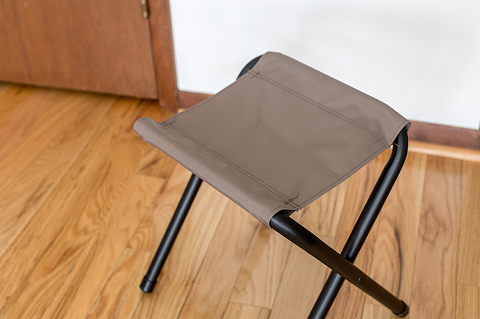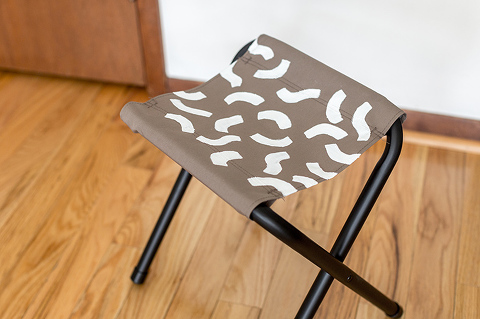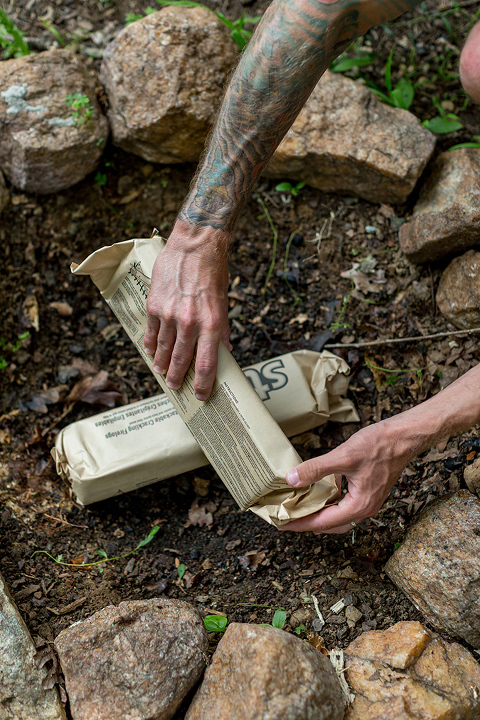 Again, the stools were perfectly fine right out of the box, but I love the patterned seat so much more than the original plain fabric. Now that we customized them, there's no chance that they'll be mistaken for anything other than ours.
Another thing I'm smitten with is how easy these stools are to fold and pack away for travel. In fact, we've since tucked them and a box of Firelogs into the flat space under the back seats in my car so they're handy for any spontaneous bonfire with friends this summer.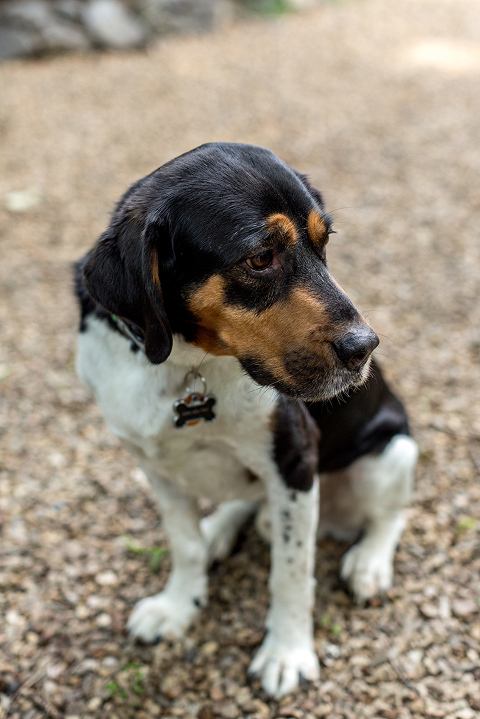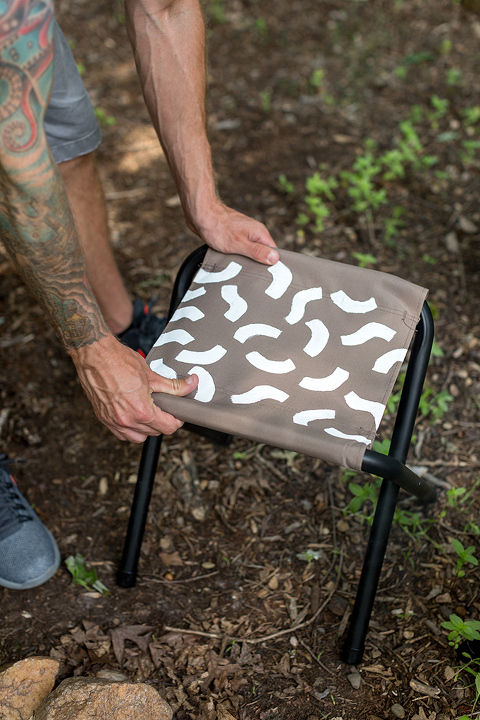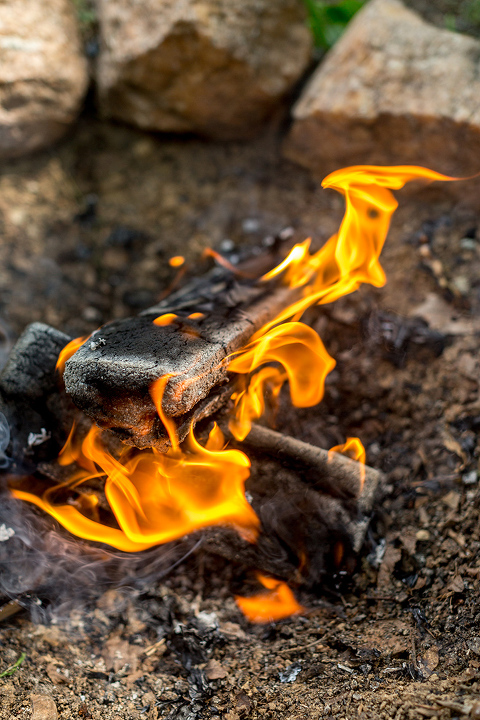 Big thanks to Duraflame for helping inspire this fun seasonal craft, and now I'm dying to know: what pattern would you use for your stamp? Would you do simple polka dots or triangles? Maybe something a little more complicated, like hearts or even letters to spell something out? Do tell in the comments below, and allow me to be the first to wish you a happy start to summer today!