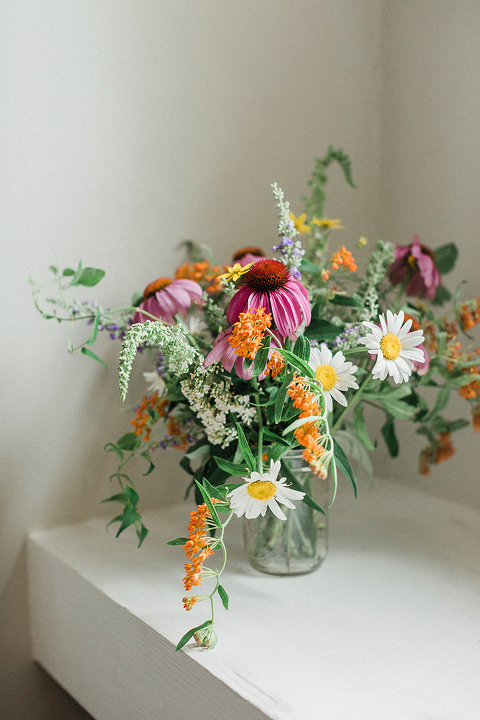 Fall will always and forever be my very favorite season (two months to go!), but that said I happily look forward to the flowery mid-year months, too. Spring and summer are always full of colorful blooms here in Virginia, especially at our neighborhood coffee shop, the Farmhaus on Main.
So, when its owner, my pal Bethany Mallory, offered to take me on a walking tour of the 'Haus gardens and teach me how to make a foraged flower arrangement, I was quick to respond with an emphatic "yes!" Scroll on for Bethany's flower-picking tips, and see the arrangement come to life through my camera, one stem at a time.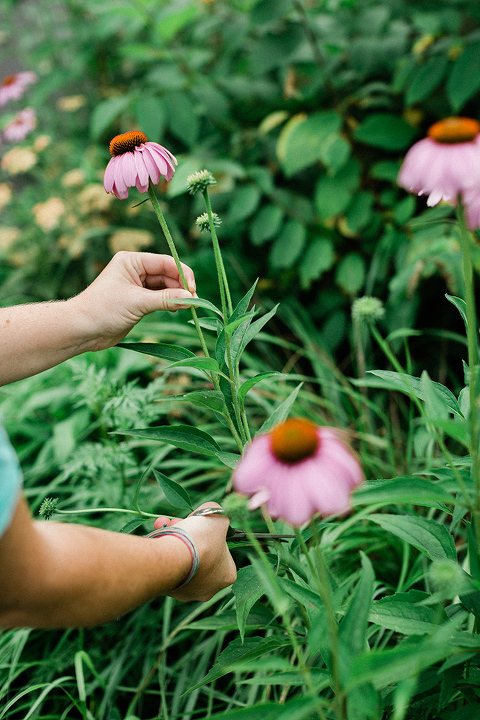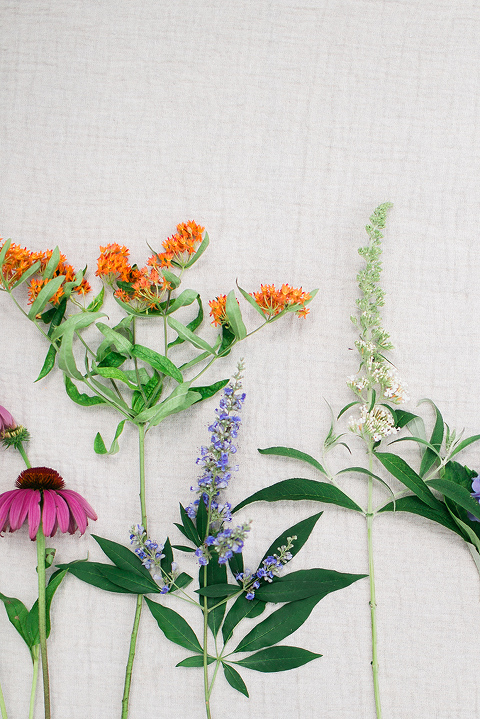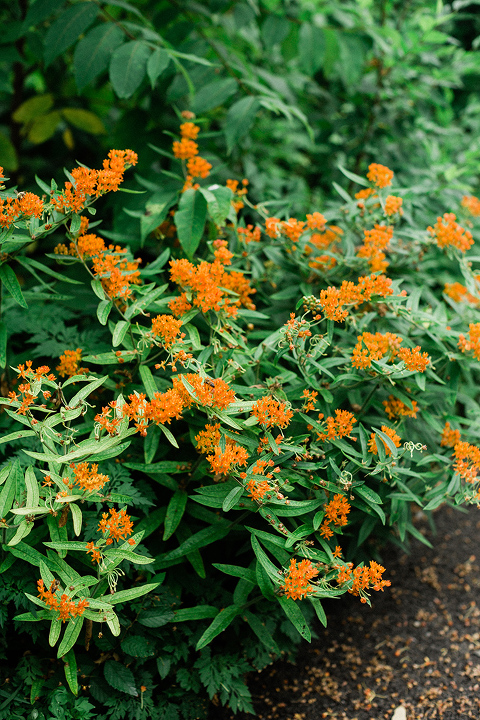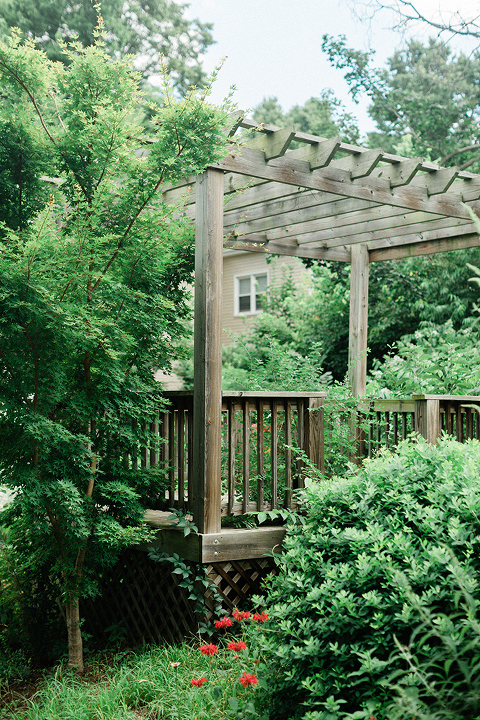 Choose Blooms Wisely
Cut stems in odd numbers by flower type so that the finished arrangement feels organic and not so contrived. In other words, cut 1 stem or 3 stems of each flower rather than 2 or 4. We're not sure of the visual science here, but trust us—your arrangement will look more authentically "foraged" this way.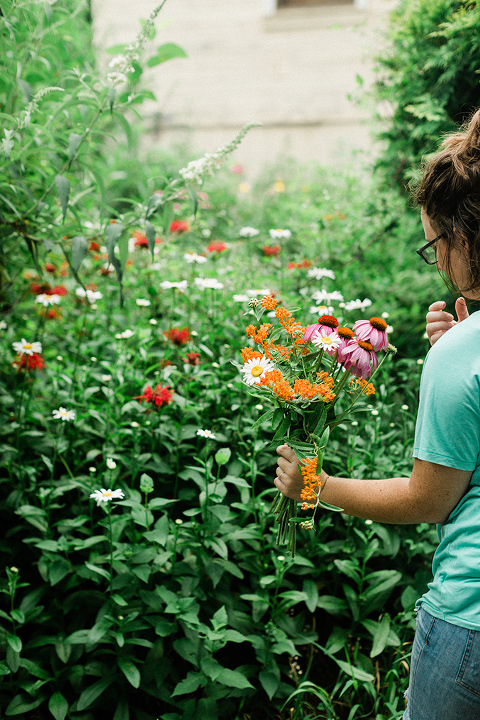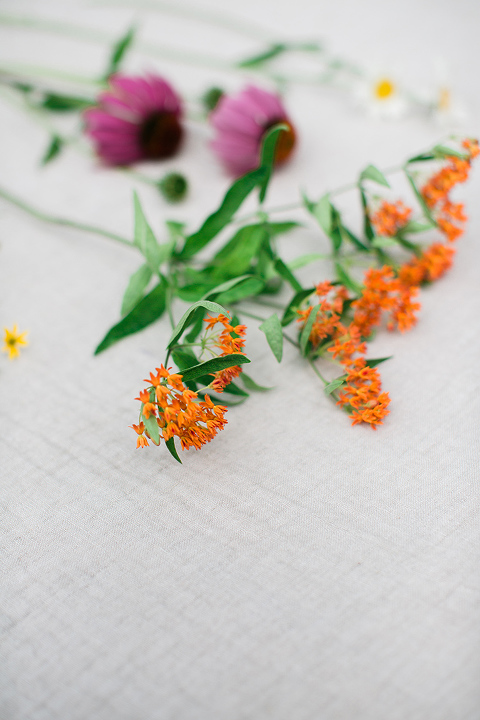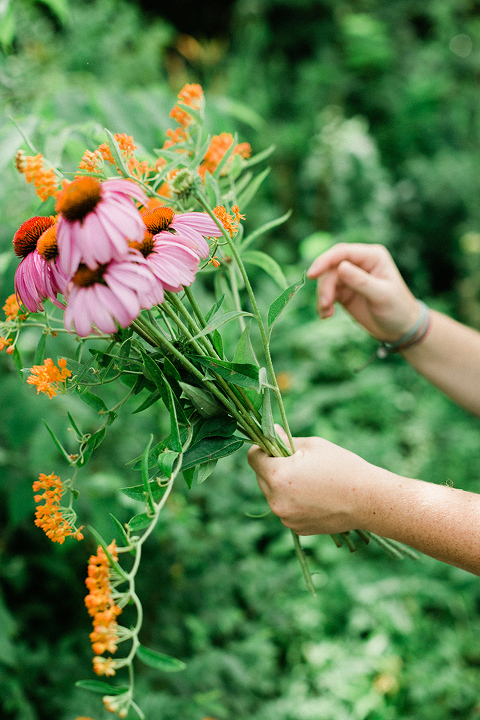 Walk & Arrange
Carry the bundle around with you while cutting individual stems, that way you can place the flowers together right away and get a preview of what the finished arrangement will look like. Stop cutting when the bundle looks full and has enough good variety in terms of height and color.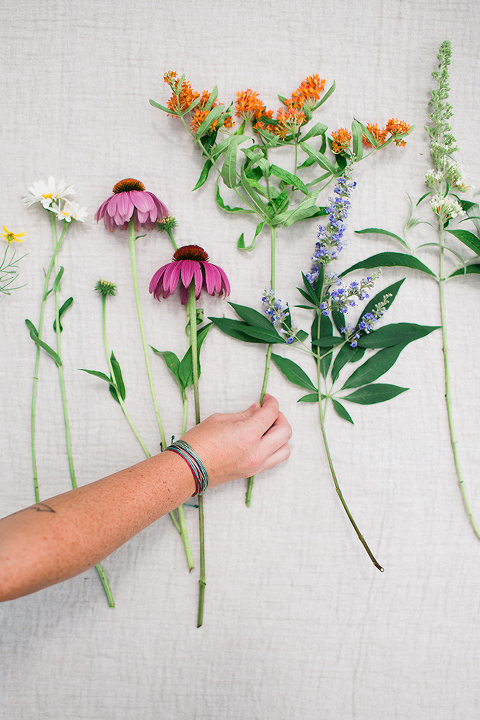 Longevity Is Key
Get familiar with flower varieties before cutting to ensure your arrangement will last more than a day or two. For example, blooms like Day Lilies only last a few hours when cut, so it's best to leave them on the bush where they will happily bloom for weeks at a time.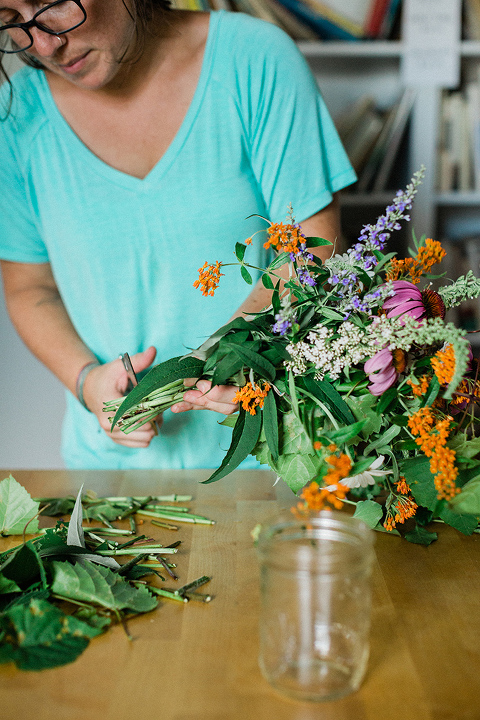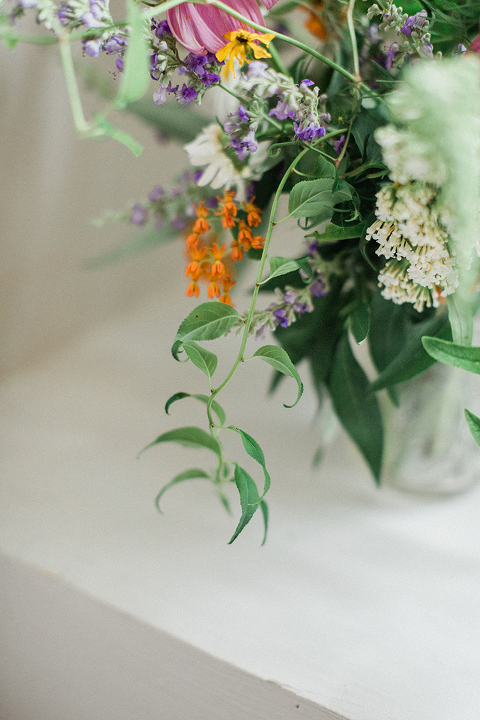 All About Composition
Place your stems one at a time in the vase, turning the vessel as you go so that the arrangement is pretty from all angles, front and back. Once your flowers are all in place, fill in with trailing greenery. These leafy branches help break up the color a bit and puts even more emphasis on the statement flowers, acting almost like a picture frame to the arrangement as a whole.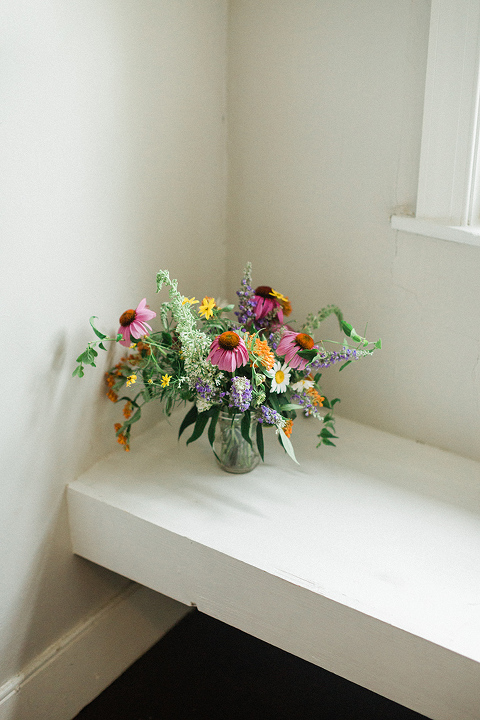 Big thanks to Bethany from the Farmhaus for letting us forage around in their café garden, and for her help teaching us how to make the most of summer blooms. While I'm not sure I'll ever have a proper flower garden at our own house, I'm now feeling much more confident about pulling something pretty together using flower bundles from the market. Leave your own foraged flower arranging tips in the comments below if you have them!