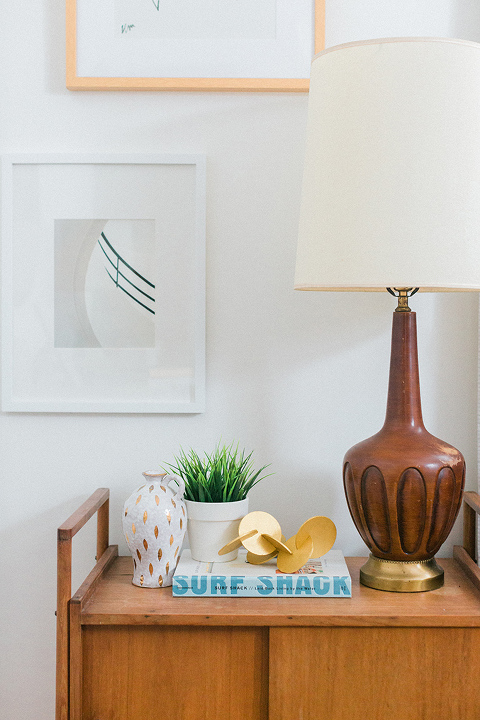 This project is one of those that has been on my mind for a reallllllly long time. The inspiration for it struck almost two years ago after taking a virtual tour of designer Ginny Macdonald's living room. I thought the metallic gold disc object on her coffee table was just so eye-catching, and it occurred to me that I could get the look using wooden round pieces from the craft store and gold paint.
Fast forward to this summer and my editor at Hunker was all for the idea, so I put together a quick tutorial detailing the process in case you want to try it for yourself. As with most little decorative DIYs like this one, it has moved from room to room, vignette to vignette—I just can't, for the life of me, choose one spot. The good news is that it looks pretty practically anywhere I style it (I'm not taking any credit for that, by the way—it's just inherently such a classic, versatile design!).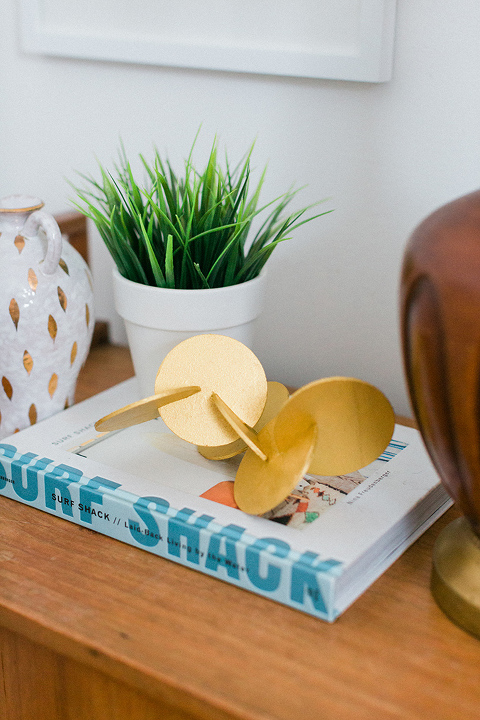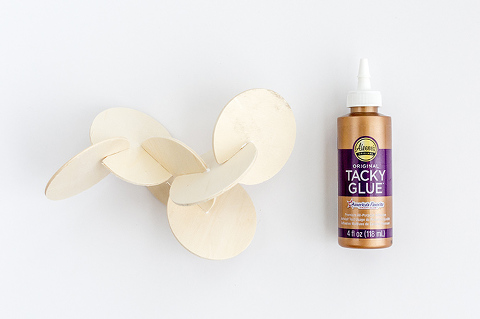 For now, though, my metallic gold sculpture is looking great in our recently revamped guest room (which is another project I can't wait to tell you more about). Click over to Hunker for the full tutorial, and tell me about a decorative designer object you've always wanted to DIY in the comments below.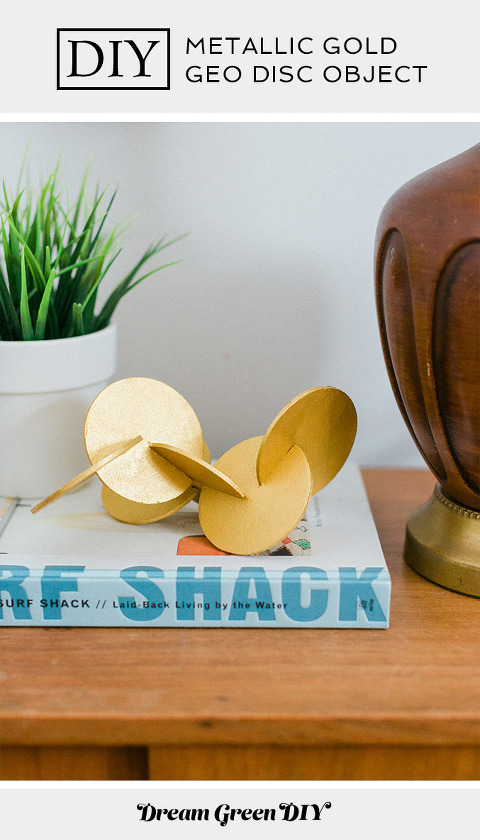 *See more of my original crafting and decorating stories for Hunker here.