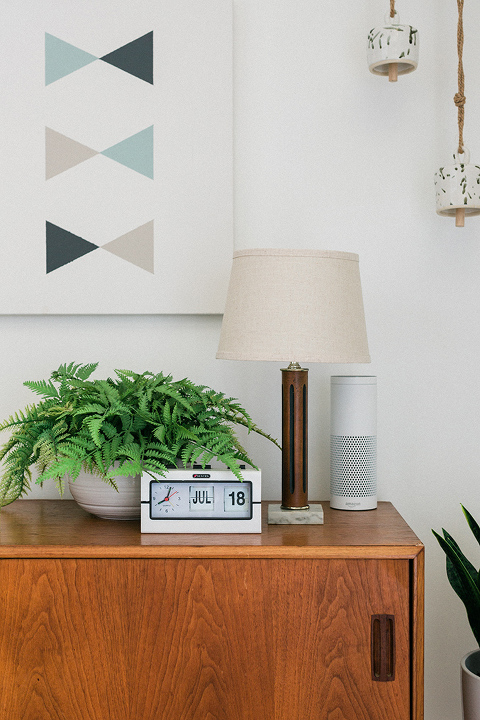 Now, I'll be the first to admit that I was pretty hesitant to jump on the whole "smart home" bandwagon. In fact, I was downright against it for the longest time. I felt like all that automation was just a little too frivolous and exuberant for our laidback lifestyle. But, then, during last year's Black Friday frenzy, I very spontaneously decided to figure out what all the hype was about, and bought an Amazon Echo.
Today's post isn't sponsored and I spent my own money on the smart speaker. I also decided to wait almost an entire year before admitting to this purchase because I wanted to be good and sure that it was worthy of a mention before sharing it with you guys. Enough time has gone by and we've experimented with our Echo long enough, so I'm finally ready to chat about why we're converted fans of Alexa. Scroll on for a list of our favorite things to ask her in case you've considered making the switch to "smart," too.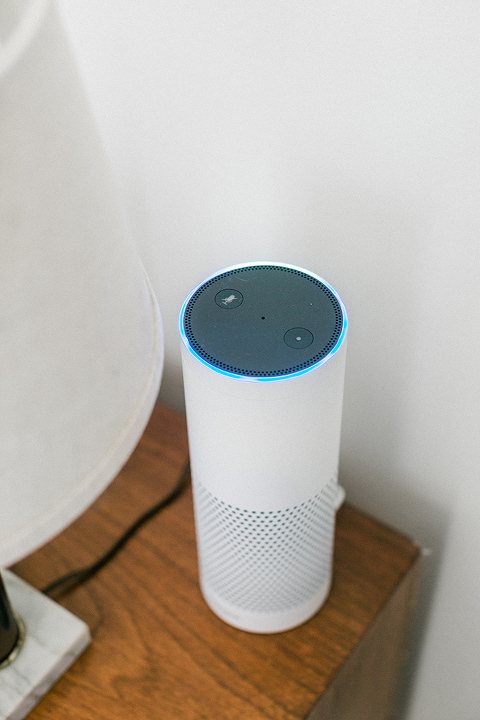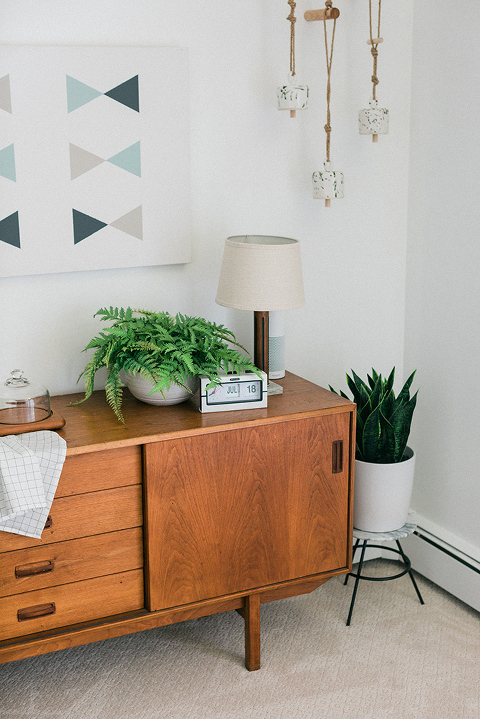 Our Favorite Things To Ask Alexa
1. "Alexa, please play Gin Blossoms." The singular reason I purchased our Echo was for the music. Since I have a Prime membership, I have access to a pretty extensive amount of free music, but I wasn't taking full advantage of it through my computer since I mostly use Pandora. But Alexa makes it so easy to tune into all that music. There are some exceptions to what she's able to play for us, but we can almost always get her to play back our current favorite songs, albums, and musicians. It's worth mentioning that she can play Pandora, too, by the way. The sound from the particular Echo model that we have is also pretty darn amazing. This device is worth the purchase for the music alone.
2. "Alexa, how many ounces are in a cup?" Since we have our Echo set up in the dining room, she's within easy ear shot of the kitchen, so I'm always chattering away to her with questions while cooking or baking. It's nice to get conversion amounts spoken back to me without having to lift my phone to run a search with sticky or flour-covered fingers.
3. "Alexa, what's the weather like in Charlottesville this weekend?" This one isn't hard to explain! It's super handy to be able to hear the weather before we make plans for the weekend or when I'm thinking about what I want to wear the following day.
4. "Alexa, please turn on the living room lights." When I decided to splurge on our Echo last year, Amazon was running a deal to include a set of Philips Hue smart bulbs so I went ahead and added the freebie to my order. I have to tell you…It's pretty darn cool to be able to turn an entire room's worth of lamps on and off just by asking Alexa to do the work for us. We can even set the intensity of the bulbs to 50 percent just by asking her to if we'd like to keep things on the dimmer side. I hate myself a tiny bit for saying this, but I don't know that I'll be able to go back to manual lighting—at least in the one room.
5. "Alexa, what's the latitude and longitude of Iceland?" I debated whether or not to admit this one, but it is kind of fun to ask Alexa really, really random things that have absolutely no basis on our actual lives. It's sort of a game of ours to think up totally ridiculous questions and see just how "smart" Alexa really is. So far, she has yet to disappoint. By the way, Iceland is 64°07'58″N and 21°56'00″W.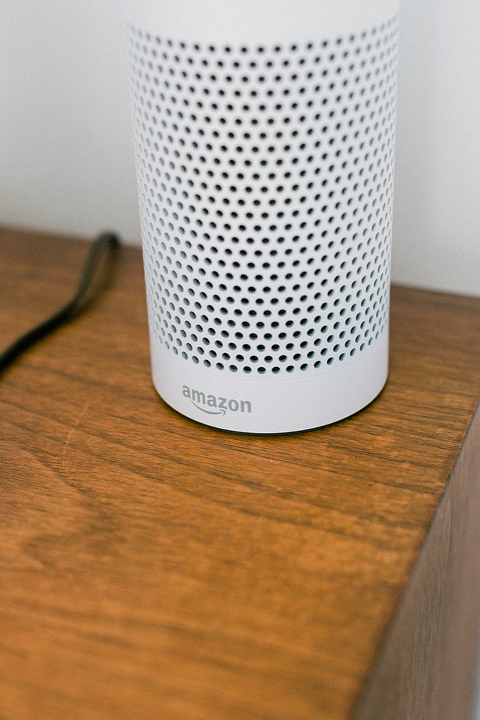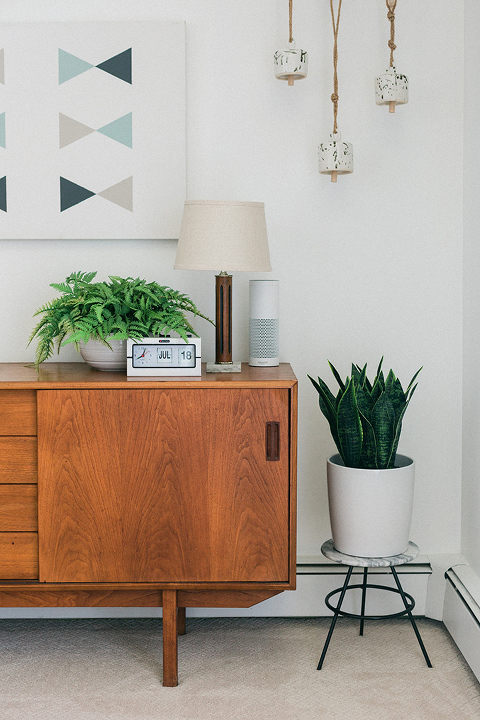 Although that might sound like a lot, we're probably just barely scratching the surface of what Alexa can really do. We're taking things a little slow, though, because we don't want to get totally spoiled or reliant. We want our Echo to be a fun bonus rather than the true hub of our home. Have you made the switch over to a smart home? Are you taking things slow like we are? I'd love to know your take on this trend (or any of your own favorite questions/requests for Alexa), so please share your thoughts and opinions below!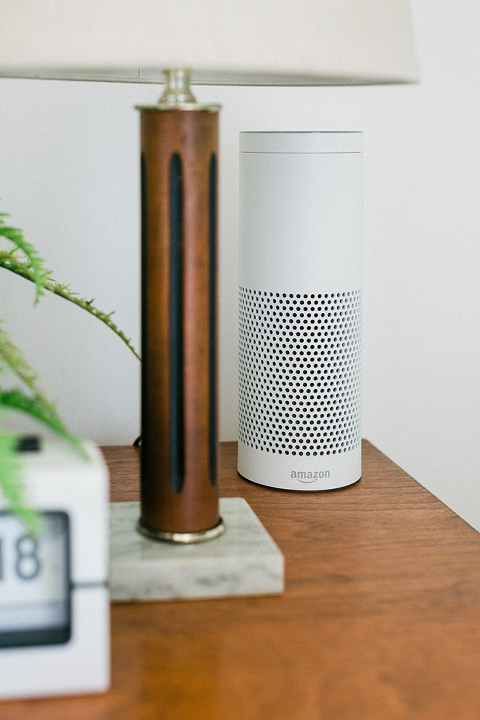 *To learn more about the vintage dining room styling you see pictured in today's post, click here. Oh, and just so you know, I earn a small percentage from purchases made by the affiliate links above. Affiliate links are not sponsored. You can rest assured that I would never recommend a product that we don't use and love ourselves.