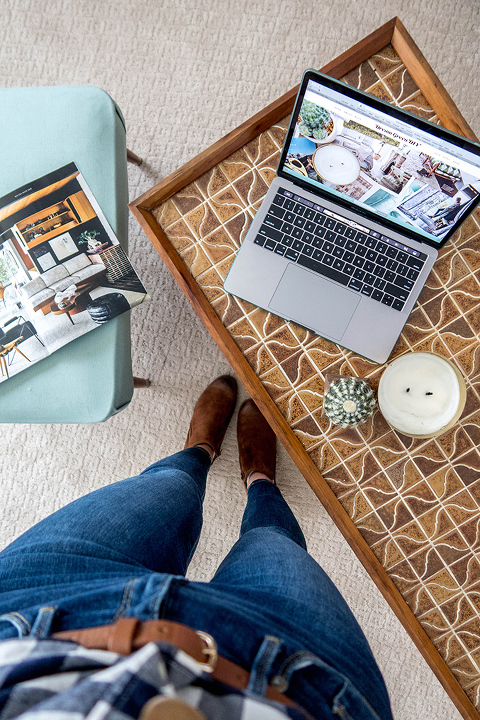 For the life of me, I can't decide if this is the strangest post I've ever written or one of the most pertinent! It just recently occurred to me that I had never really addressed the fact that I don't use banner ads on my blog, and that maybe you'd like to know why.
I always want to be candid and open with all of you, and never want to seem like a closed book. This blog is just as much for you (if not more!) than it is for me, so it's really important to me that you enjoy your time here. I want the site to be functional, easy to navigate, and refreshing to look at, and banner ads just never quite fit into that equation in my opinion. If this topic is of interest to you, or if you've ever been curious about why you don't see banner ads here (aside from the newsletter opt-in I added a year ago), then keep on reading to learn more.
Aesthetic Reasons
Probably the number one reason you don't see banner or pop-up ads on my site is the fact that I don't really like looking at them as a reader myself. Although I'm certainly a proponent of the "To each his/her own" philosophy, and definitely don't think less of someone who utilizes banner advertising on their site, I've personally never been a big fan of the way they look. There are exceptions, but I think they tend to interrupt the reading experience, and I must admit that I've stopped reading or following certain websites because the ads were just too intrusive and distracting. So it was an easy decision from an aesthetic standpoint to not use them here on Dream Green DIY.
Financial Reasons
If you ask a blogger how he or she makes money, the answer will almost always vary. I know some digital entrepreneurs who make the majority of their income from banner advertising, but that arena has never been super lucrative for me. Of course, that's probably because I never even added banner ads to my site, but I've simply found more personal success in earning an income from my freelance photography/writing assignments and through organic sponsored posts (i.e. product reviews for brands I trust). Again, there's absolutely, positively nothing wrong with banner ads or earning a living from them. I just wanted to be super candid about the fact that they don't help support my own blog, so I don't feel like it's a good way for me to utilize my resources and time.
Personal Reasons
The third reason why I never added them was lack of control. I don't like the idea of a third party ad server having the power to advertise a brand or product to you that I may not have had the chance to test myself. I'm always really picky about who or what I share with you on the blog in terms of organic sponsored posts, so I don't like the idea of losing that sense of control, and potentially promoting something I don't stand behind.
Is that insight interesting? I'm still not sure if you guys even care to know why I don't have banner ads on my site, but I wanted to make sure I explained a little bit of my perspective in case it's enlightening in some way. Please feel free to leave a comment if you have an opinion either way on banner advertising, or if you have suggestions for how we could improve Dream Green DIY as both a functional site and a pretty one. As always, I'm all ears!