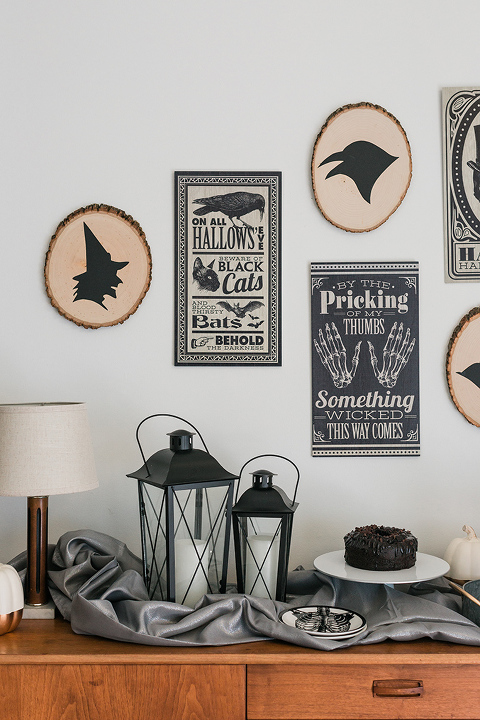 I hope that your start to October was a great one yesterday! Ours was pretty toasty at 81 degrees for a high, but it just made our anticipation of those cool, crisp days to come even sweeter. At any rate, Halloween is only a handful of weeks away now that we're into the new month, which means that your party planning needs to start…well…now.
Back in September, I had a chance to play around with a few boxes of monochromatic Halloween décor care of Oriental Trading, and today I'm sharing pictures of the spooky (yet still sophisticated!) soirée I was able to throw together using my favorites from the collection. Keep scrolling to see a few snippets of the full party, as well as a quick rundown of the process I go through when planning these types of coordinated holiday gatherings.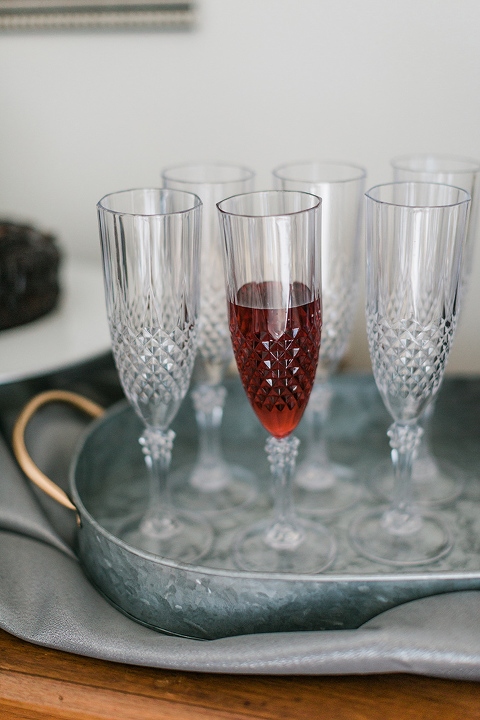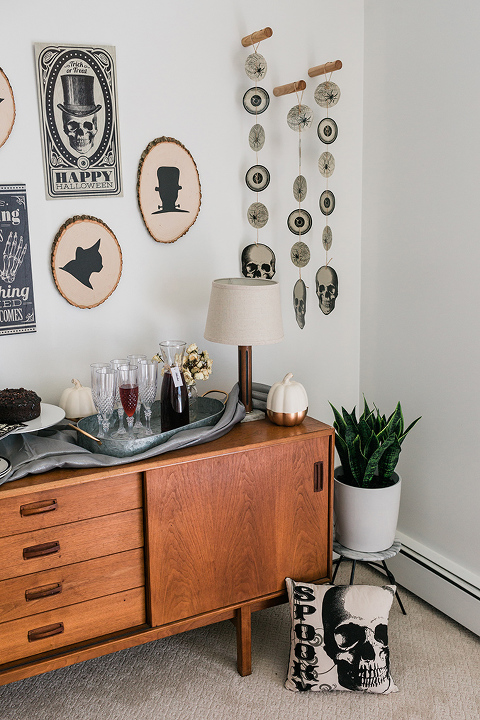 As with most parties that I put together, the longest and hardest part was definitely the planning. I tend to start with a color palette in mind—this time, black, white, red, and wood tones—and then I usually go online to search out any accents and accessories I want to use. For this event, I clicked and dragged product photos right from the OTC website to the desktop on my computer, and then I pulled all of those icons into a folder on my hard drive so I could preview how everything looked together.
I pulled absolutely anything and everything that caught my eye online, and ended up with way more than I needed. That was intentional, though, because, after that, I could just drag out and trash the digital items I didn't think I really needed until I was left with a reasonable collection of pieces to make up what I'm calling our Creepy Classy Black & White Halloween Party.
After that I submitted my order and, when everything arrived in boxes, I carefully unpacked each item and set the gathering up just as I had envisioned when I was pulling inspiration online. By pre-planning in advance and considering where everything might actually go, I was able to order fewer items and it took much less time to set up once it had all arrived.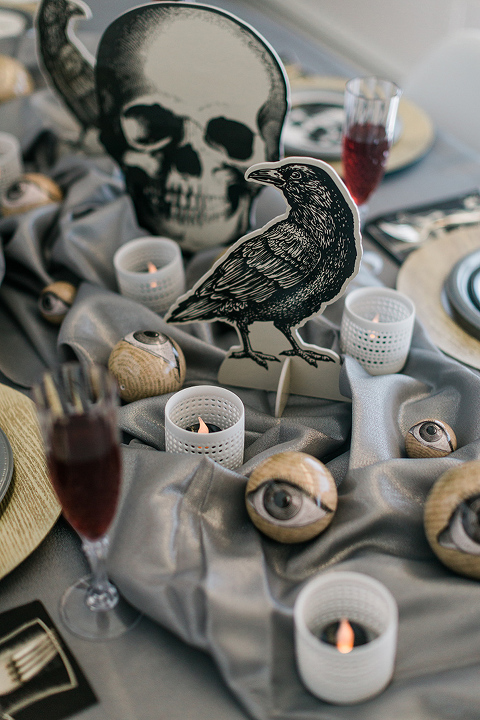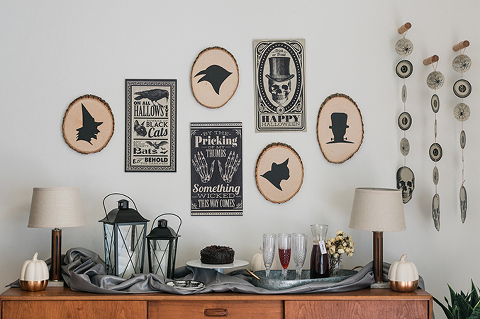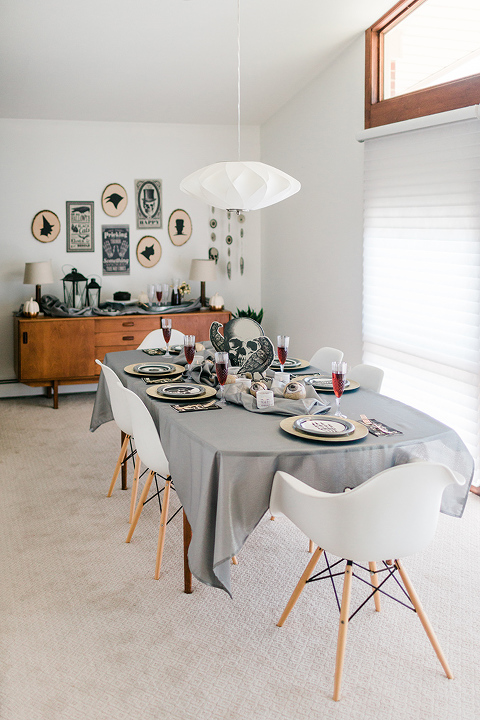 Is it helpful to learn a little bit more about my party-planning process? Many of you might already do something similar, or have your own tried-and-true hostessing routines, but I thought it might be interesting for me to share my perspective on how to bring a festive fête together with minimal stress and on a tight budget, too.
Hop over to the Fun365 website by Oriental Trading to see and shop the full party, and don't miss my step-by-step tutorial for a DIY Spooky Silhouetted Halloween Gallery Wall while you're at it!