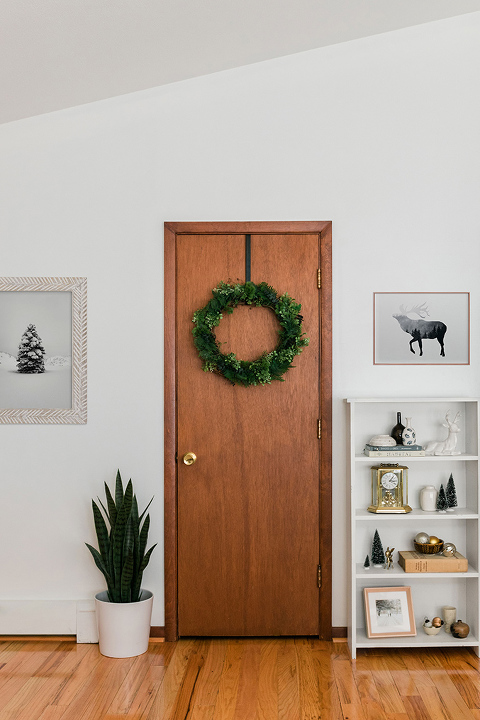 Confession: The DIY Faux Evergreen Christmas Wreath featured in today's post has been on our front door since mid-October. That's when I finished and photographed the project for my editor over at Hunker, and I loved the final wreath so much I couldn't wait! I actually just paused for a second after typing up that admission to triple check my timing because I started to wonder if it really was as far back as October, and…yup! I submitted the story on October 22, which means that the wreath has probably been on our front door since October 19 or so.
At any rate, I was that smitten with the fluffy green texture on this faux seasonal wreath that I just couldn't wait until after Thanksgiving to show it off. The cool thing, I think, about this project is that, depending how you style it on your door, the wreath kind of works any time of year. It's so simple and minimalist, it would even complement a springtime entry when paired with things like potted flowers and a pastel door mat.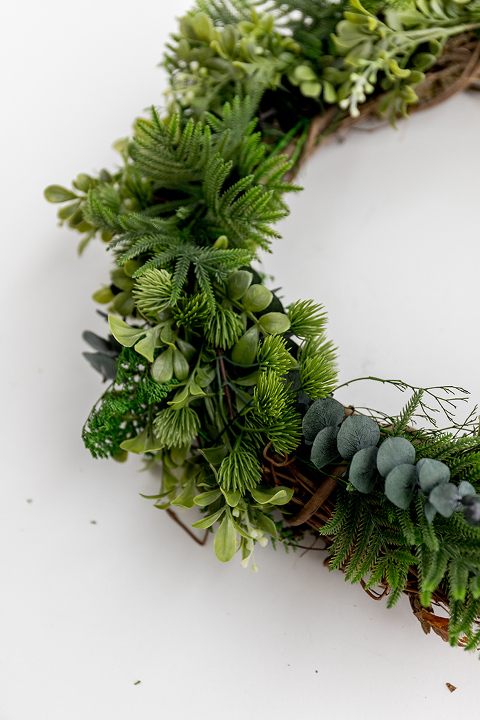 This cold weather season, though, I would suggest pairing the DIY wreath with a cheeky Christmas doormat (this one is at the top of my own wish list right now), and potted evergreen accents. You could even add a temporary bow to make it feel extra festive for the holidays.
Hop over to Hunker here for the full tutorial, and let me know how you'd style the wreath. Would you keep it exclusive to Christmas and winter, or could you see it working in your spring or summer entryway, too? Would you put it outside, or use it to decorate your home's interior, like I demonstrated in these photos? Do tell in the comments below!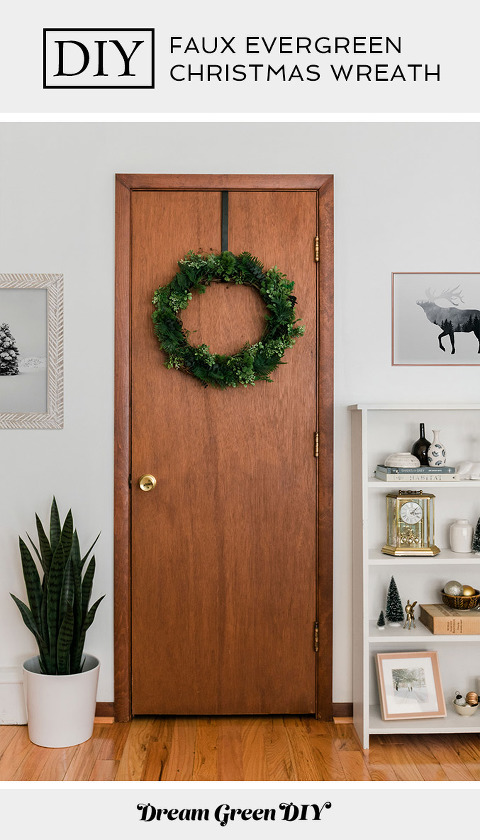 P.S. There's still time to grab a handmade ornament for Christmas from the DGD Pottery shop! See what's left of the collection here.