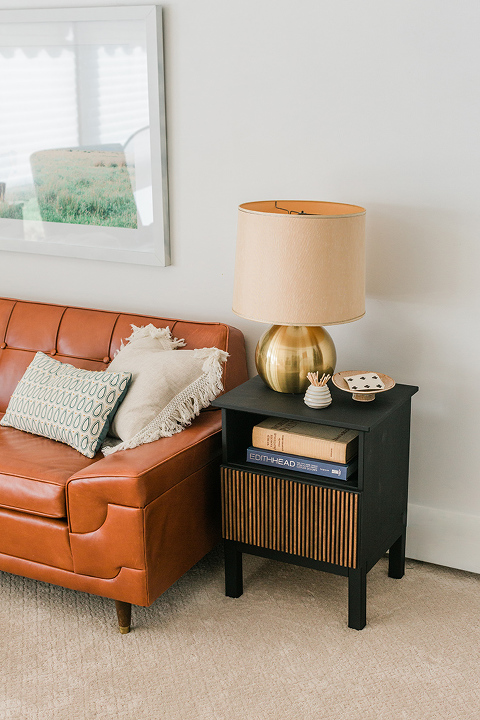 Everybody loves a good IKEA hack, right? Okay, well even if you don't, I've got my fingers crossed that this one strikes your fancy for once! It might just be my very favorite furniture makeover of all time, and, while I'm clearly just a smidge biased, I think it's almost hard to tell it ever started out as a $40 unfinished side table.
I teamed up with Hunker for this budget-friendly transformation, so you can hop over there for the full step-by-step guide and supply shopping list. Want to see what inspired this tonal, textural table project? It was actually this photo that I spotted on Pinterest last season. I loved the linear look of the wood slats across the face of the console, and thought it would be easy enough to replicate on a plain, unfinished table of my own.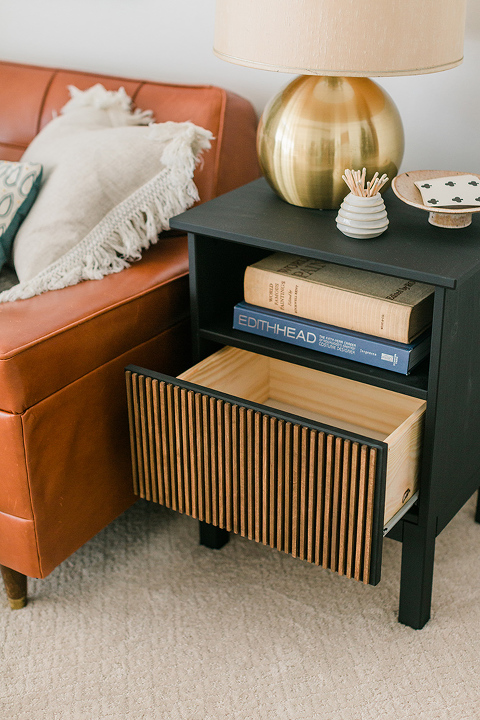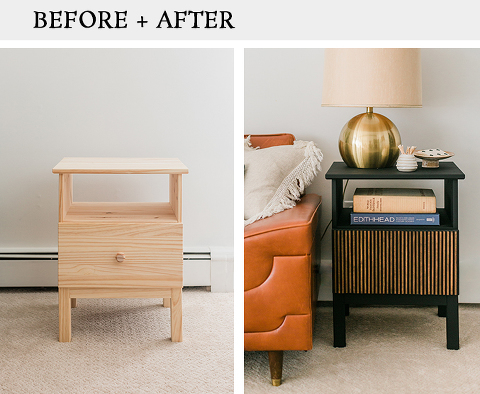 The good news is that it worked like a charm! I tried extra hard to use methods that I thought anyone could replicate, even if you have only minimal woodworking experience. The hardest part (if you can really even call it "hard") is cutting the dowels to size, but I found out that you can easily batch this step to make it go faster.
I'm not lying when I say that our freshly hacked IKEA side table is a new favorite in our house, and I'm already brainstorming ways to use the process to makeover other pieces in our house. Maybe wood-slats-over-white next time? At any rate, hop through to Hunker here to see how to get the look in your own home this winter.