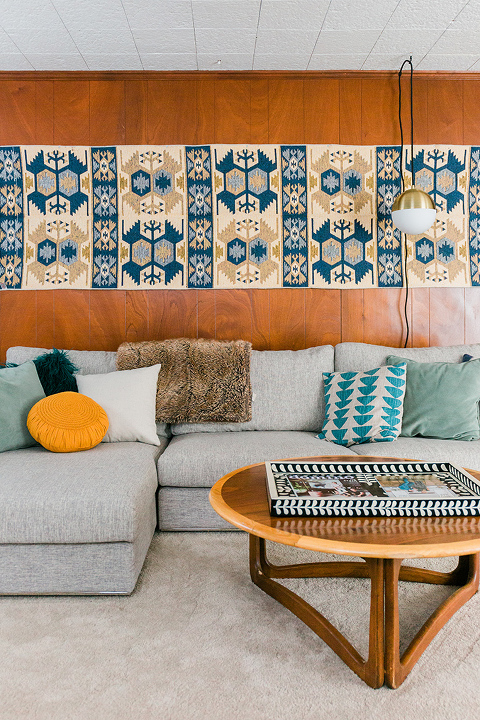 Well, it has officially been two years since we brought a sectional into our home, and we're still absolutely loving it. I know these types of oversized couches aren't everyone's cup of tea, but I'm so glad we decided to go for it because our sectional is easily the most-used piece of furniture in our house. Every evening you'll find at least one of us humans sprawled across it to watch TV or a movie, and all four pets each end up finding their own spot on the 9-and-a-half-foot couch, too. Luckily, the entire family can fit, no problem, with plenty of room to spare.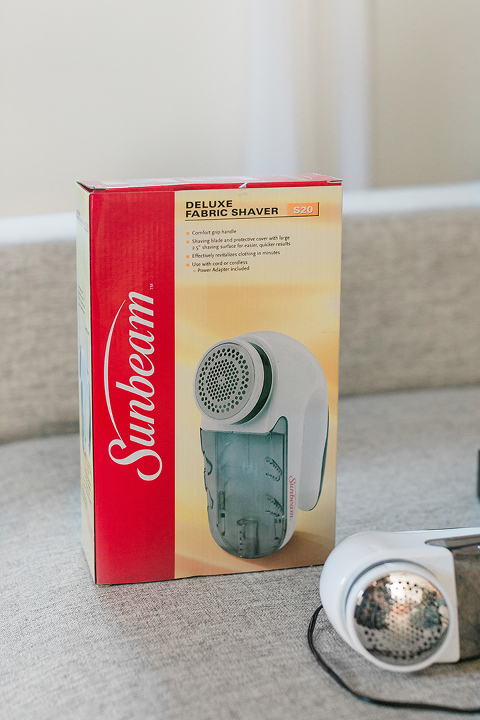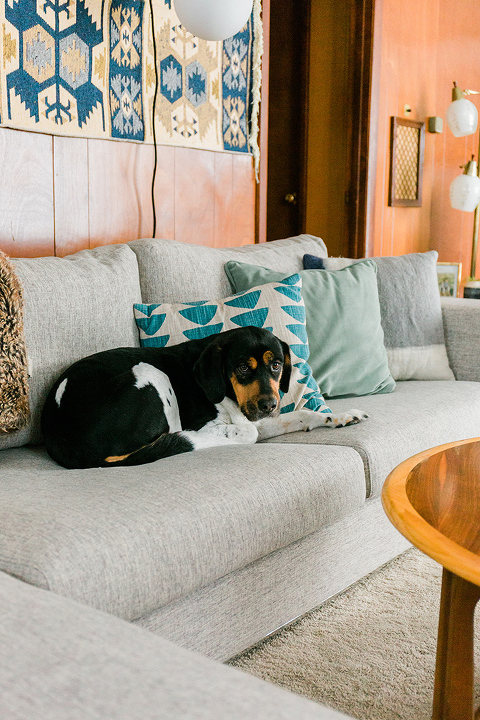 The only problem with repeated daily sitting on this upholstered piece of furniture is that the fabric has started to get a little worn in. What I mean by that is, if you run a flat palm over the surface of the sofa, you'll inevitably feel little balls of rolled-up fibers. Think about that beloved sweater you have that's covered in pills—our sofa was starting to feel the same way.
The good news, at least, is that you couldn't actually see the pills because of the heather finish of fabric, but it still felt a little less than nice under bare feet and hands. A quick call to my mom, who's an upholstery expert (no really—she works at a high end furniture store!), left me considering the possibility of a fabric shaver to take care of the yucky texture on our sectional.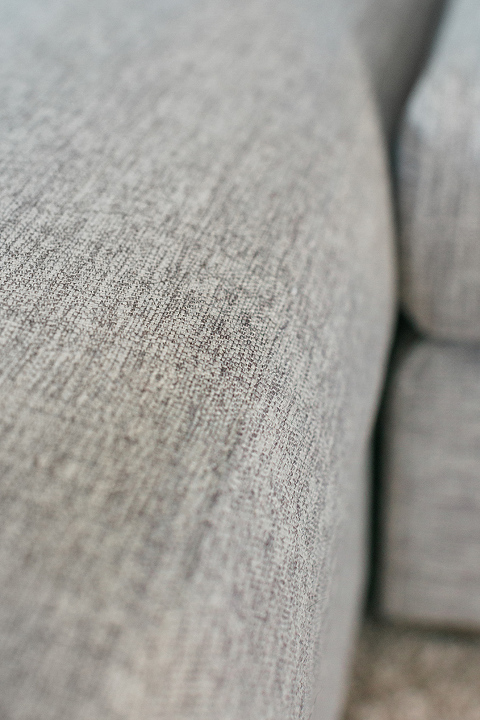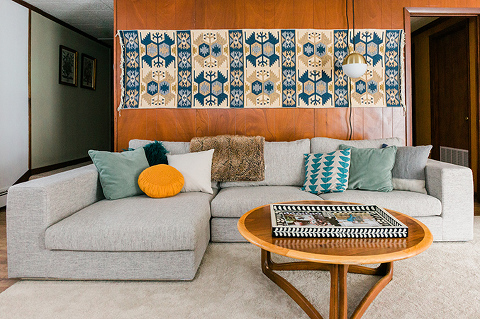 I borrowed one from her (pictured a few photos up), and spent about 20 minutes slowly working my way over the surface of the couch. It was a total breeze, and as you can see from the pill-filled shaver below, it worked like a charm! The sofa feels much softer and smoother now, and it took less than half an hour to fix what could have been a pretty big issue.
I've since returned Mom's fabric shaver to her, but decided to order my own from Amazon just in case the issue crops up again. Really, though, I think it was just a matter of wearing in our newish sofa—I doubt we'll have to keep this task up regularly over the years. That said, if I start to feel the pills come back, I know exactly what to do.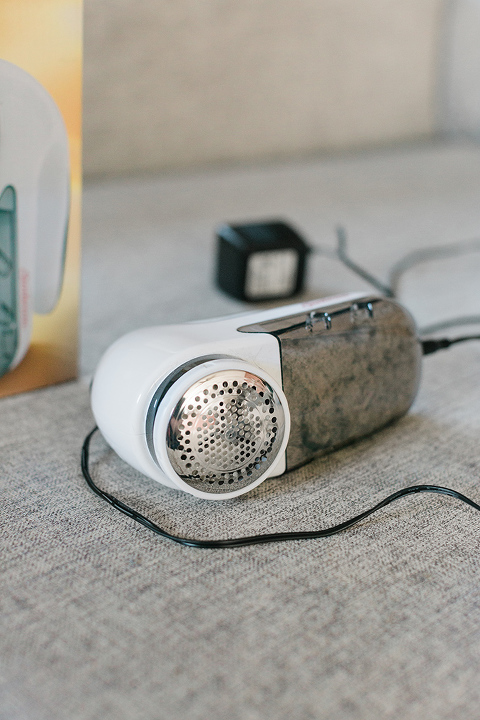 Have you ever de-pilled a couch before? Did you use a different type of tool? Although I hated to buy another thing to have to store away in the closet, I'm glad that the fabric shaver I bought can work to soften lots of different fabrics around the house—from the sofa to my sweaters. Let me know if you've had this same issue in the past and (more importantly!) how you fixed it in the comments below.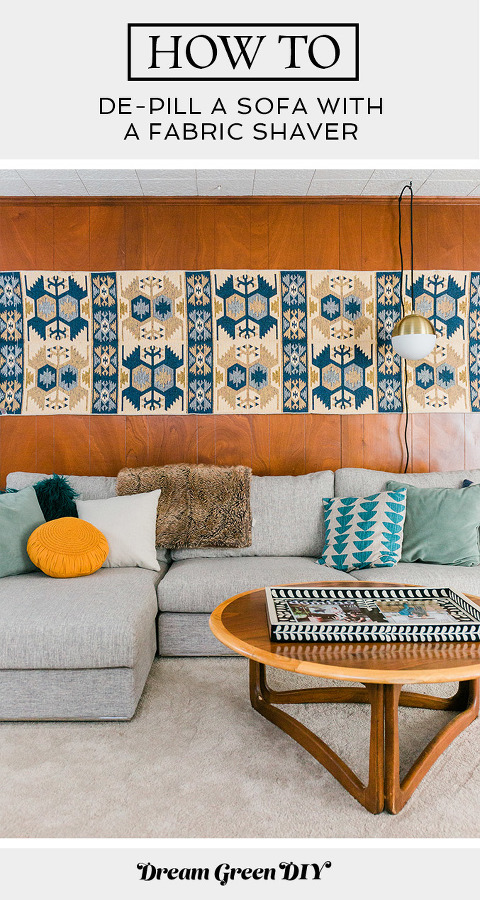 *I earn a small percentage from purchases made using the affiliate links above. Affiliate links are not sponsored. Rest assured that I never recommend products we wouldn't use or don't already love ourselves.
**RESOURCES: Sectional, Fabric Shaver, Vintage Coffee Table, Similar Inlayed Tray, Patterned Wall Rug, Similar Fur Throw Blanket, Pendant Light, Similar Round Pillow, Similar Triangle Pattern Pillow