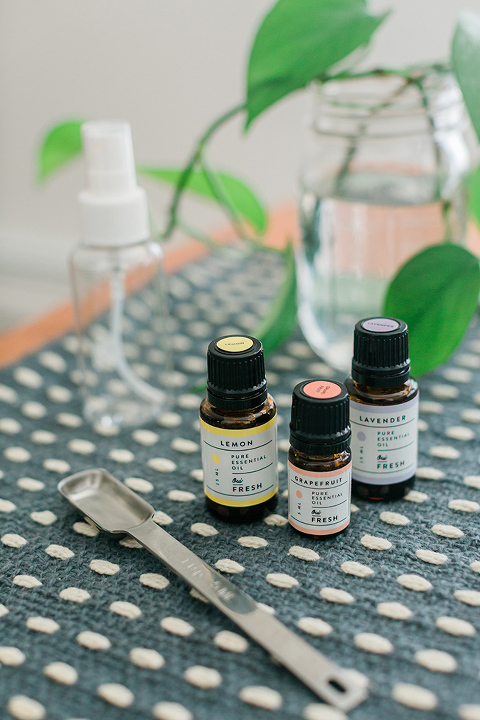 I'm certain this isn't my first time mentioning it here on the blog (in fact, it might be the third or fourth time—sorry!), but I'm just really into the idea of transitioning our home over to mostly natural products. And that includes everything…right on down to home fragrances.
Ever since I was a kid growing up in my parents' house, I've been a big, big fan of sweet smelling things in a home. There was always a candle burning in my mom's kitchen and season-specific outlet air fresheners in every room, so it's not surprising that, as an adult, I'd keep up the tradition.
That said, I'm excited to learn new ways to make that tradition a little bit healthier on our household. Namely, using products that are made from organic or natural products that don't negatively impact the air we breathe. Scroll on to hear a few of the DIY natural home fragrance ideas I've picked up over the past handful of months doing research, and you're also invited to tell us about your own chemical-free tips in the comments.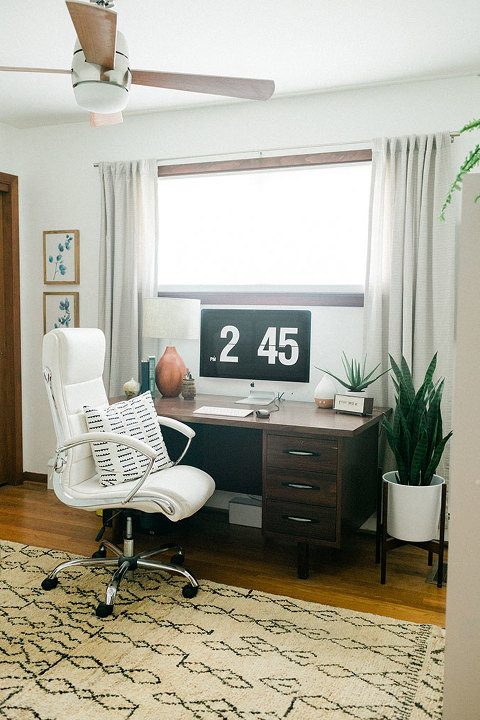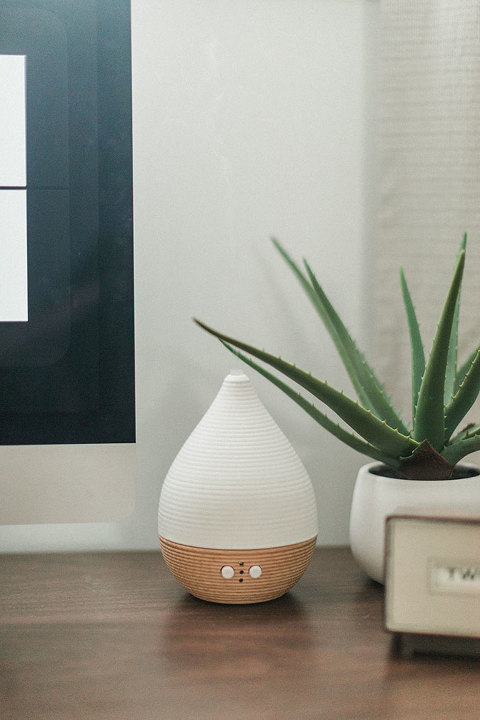 This whole philosophy really got started after I heard through the grapevine (i.e. social media) that many home fragrances like candles, aerosols, and plug-in air fresheners come packed with harsh chemicals that could affect air quality and breathability if over-used. Crazy, right?! But I just wasn't ready to ditch them altogether. I appreciate a nice-smelling home as much as the next person, and I often find that scent helps me manage my anxiety on a daily basis, too.
The very first thing I invested in—and one of my favorite DIY natural home fragrance strategies ever—was an essential oil diffuser. I have one on my desk upstairs, and another set up in the lower level family room. Whenever I feel like our house is smelling a little stale or musty, I just fill the diffusers with water and add 10-15 drops of my favorite essential oils. I run the two diffusers all day long, and they fill the house with subtle scent that helps it feel fresh and welcoming for days.
It honestly never fails to lift my mood whenever I catch a whiff of the fragrances as I walk from room to room. I also appreciate that I barely have to think about it, and the best part of all is that the essential oils are safe for anyone to breathe—from pets to humans.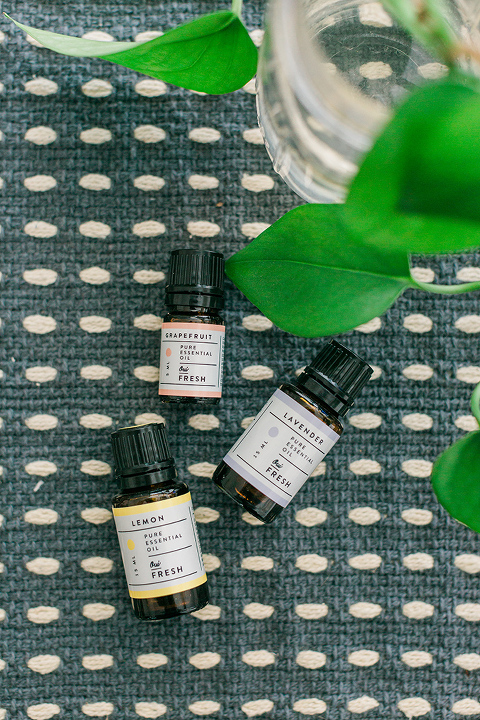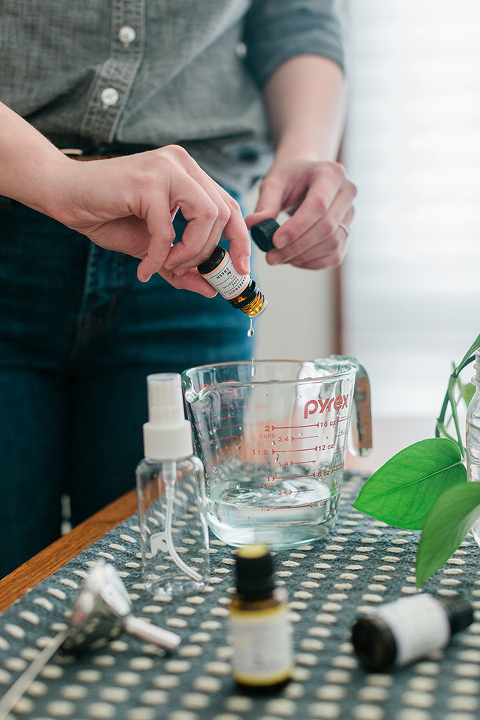 If you're signed up to get the DGD Tribe newsletter every other week, then you heard all about my favorite alternate way of using oils: a homemade room spray.
Every now and then I need a little concentrated burst of sweet scents (usually on the couch or chairs where our dog tends to nap), so I keep a DIY blend of vodka, filtered water, and essential oils handy in a little spray bottle so I can give the fabrics in our home a refresh from time to time. My favorite combination right now is lemon, lavender, and grapefruit. It smells so light and happy!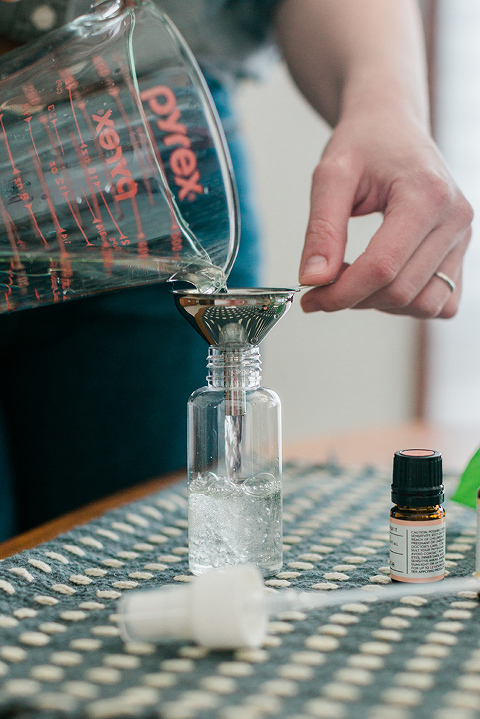 If you haven't quite gotten into the whole essential oils craze, don't worry. There are so many other ways to make your home smell good without them. Just last year I gave DIY soy-based candle-making a try, and am happy to report that it's super easy and makes all the difference inside a home whenever it needs a little scent boost. Find out how to make your own candle (including the natural ingredients shopping list) here.
A few other DIY natural fragrance ideas to consider? You could try simmering a pot of water on the stove with cinnamon sticks and orange slices, or make your own vanilla spice air freshener by heating and mixing white vinegar, water, cloves, and a small amount of natural vanilla extract in a spray bottle for a grab-and-go room spray that isn't harmful on your fabrics or your sinuses.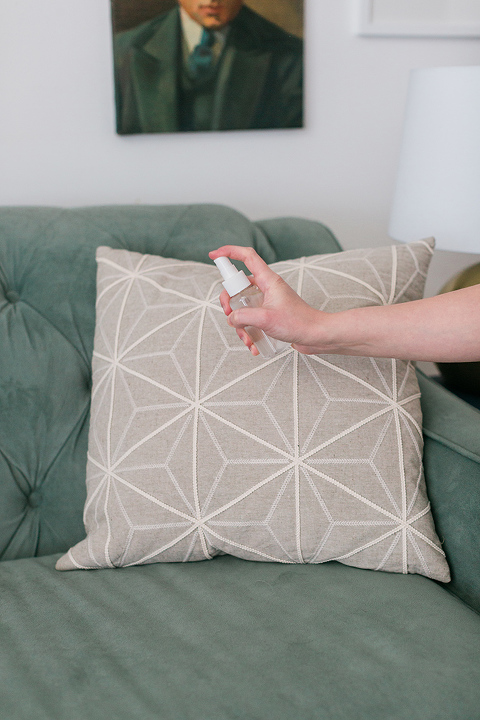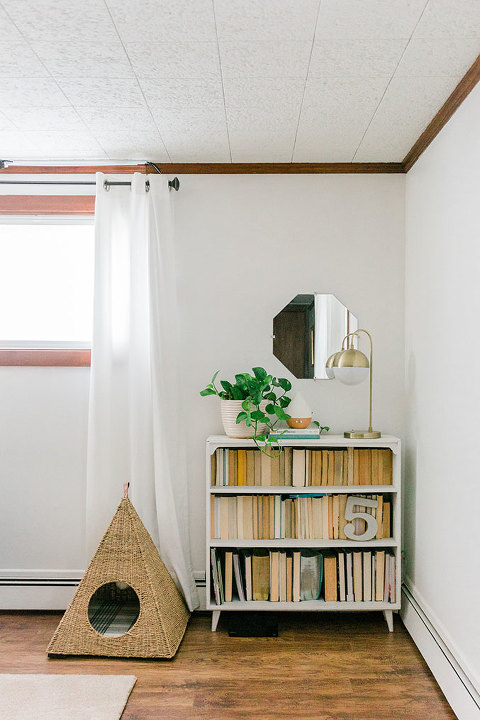 In case you're curious about which specific products I've used so far in our natural home fragrance experiments, this is the diffuser I use (you can see it next to the plant in that photo above), and this is my favorite website for essential oils.
If you want more ideas, the best tip I have is to Google "Natural Home Fragrance Ideas." If you do that, you're sure to stumble upon all sorts of similar posts to the one I'm sharing here today. The cool thing I've found about natural home fragrance projects is that many of them use pantry staple items, so you might even be able to whip one up for free as soon as you close out of this window in your browser.
Let me know which ones you've tried—or that you plan to try—in the comments below so that we can all trade ideas and reviews!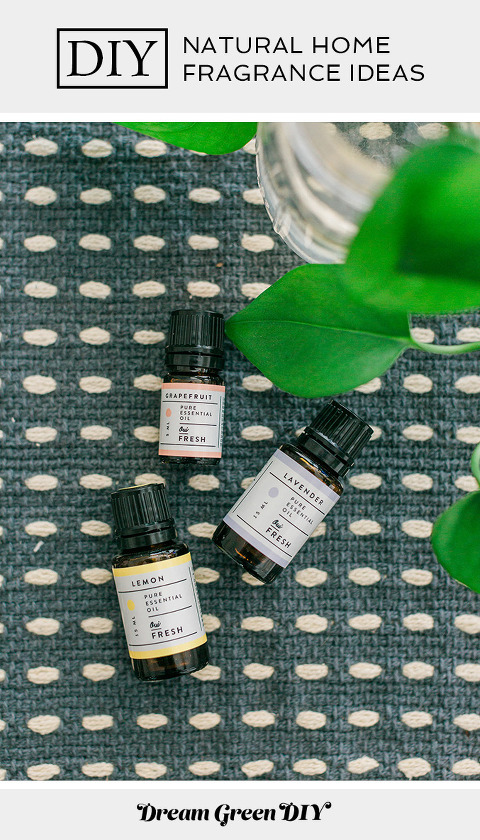 *I earn a small percentage from purchases made using the affiliate links above. Affiliate links are not sponsored. Rest assured that I never recommend products we wouldn't use or don't already love ourselves.