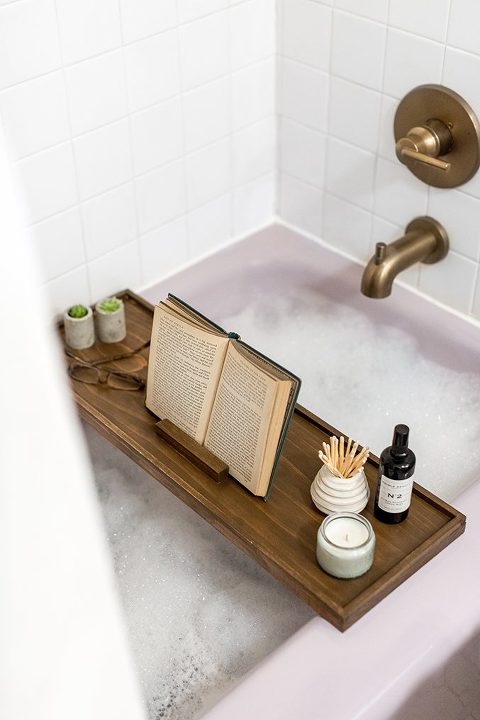 This week was an especially productive one, including out-of-town meetings to discuss major summer projects, painting and new flooring crossed off the list, and many hours spent at the pottery studio. I'm feeling on top of my game at the moment, which means I'm considering this weekend my well-deserved retreat from it all.
I'm planning to spend a large portion of the next two days in my PJs with Pride & Prejudice rolling on the TV, not to mention a face mask or two and sweet-smelling candles. Keep scrolling if you're in need of a relaxing weekend yourself, because I've got lots of inspiration to share that should help you feel calmer in no time.
Weekend Inspiration: No. 64
1. A DIY project sort of defeats the purpose of a relaxation weekend, but the handmade bath tray you see pictured in today's post is a good one to bookmark for later on. Nothing quite says "calm" like a good book and a steamy bubble bath—am I right?
2. Another thing I'll be doing this weekend is filling our home with relaxing scents care of our favorite essential oil diffuser (we have one in my office, and one in the family room downstairs). Here's a new recipe I want to try.
3. I need to make this DIY Linen Lavender Eye Pillow ASAP for times of stress and when I get a headache, too.
4. I've been using the Calm app on my iPhone for a couple of months now, and it's a total game-changer when it comes to combatting anxiety and worry. I'm on day 70 of my current streak, and can't go without it. I highly recommend it if you're generally a high-stress person, like I am!
5. Another of my favorite ways to relax is coloring. It might feel a little juvenile at first, but I promise the activity will help distract you from anything less-than-perfect that's going on in your life. Lindsay, of the blog Shrimp Salad Circus, has beautiful free coloring pages available for download.
6. Have you tried listening to classical music? I'm a big, big fan of that type of music when I feel the need to relax. Film scores are my go-to genre of instrumental music (I listen in on Pandora).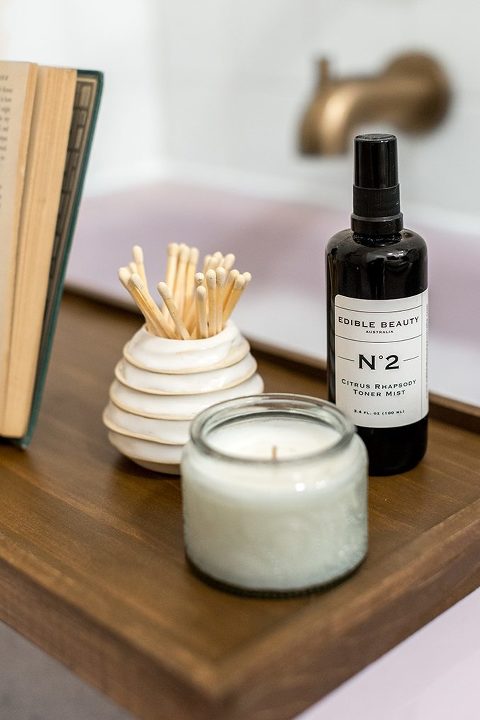 *I earn a small percentage from purchases made using the affiliate links above. Affiliate links are not sponsored. Rest assured that I never recommend products we wouldn't use or don't already love ourselves.