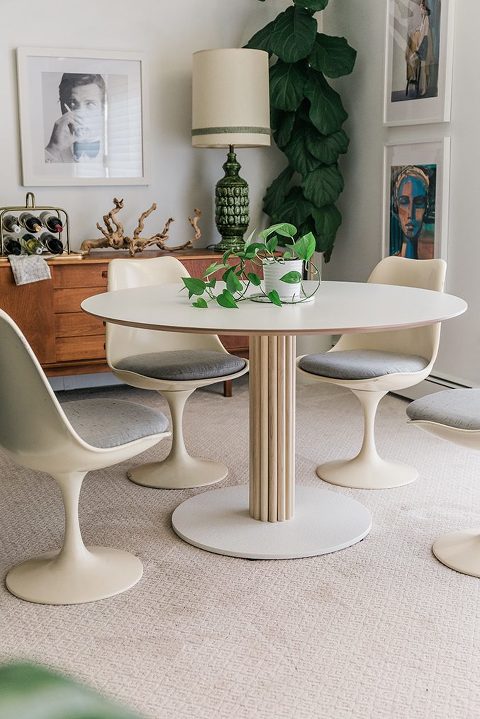 You know by now that I'm a pretty big fan of Ikea hacks, right? That particular Big Box store has so many amazing deals on furniture, but the truth is that the most cost effective pieces in their collection are kind of on the bland side. They fit our meager budget, definitely, but are they show-stopping? Not really. They usually come out of the box in plain white or done in the most boring wood finish you can imagine, and there's nothing particularly interesting about their silhouettes either.
To cut to the chase, I'm specifically talking about Ikea's Billsta Table. The super simple shape of this round pedestal table is practically begging for some kind of DIY treatment, so I worked up a fun new tutorial for Hunker that will help you up-cycle your own Billsta Table using…yup, you guessed it…wood dowels!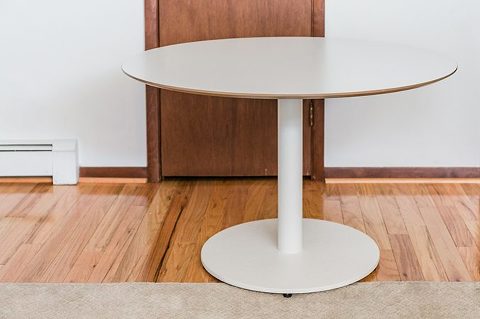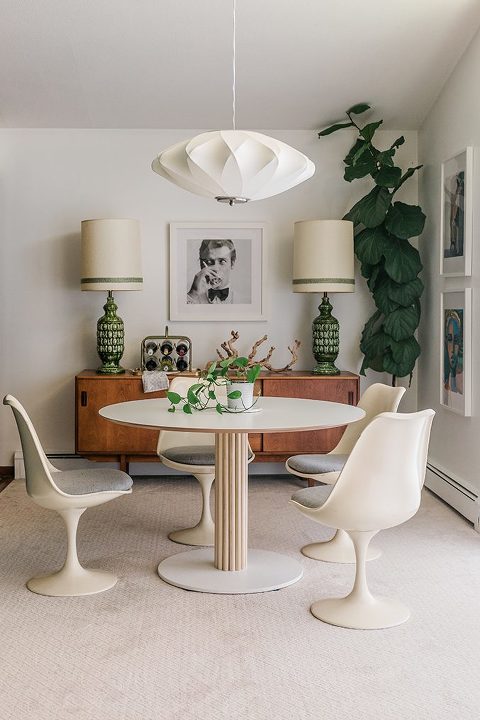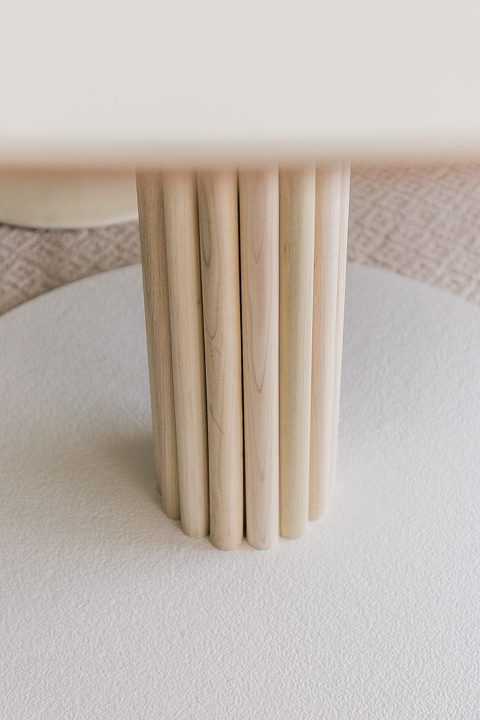 The coolest part about this tutorial is that you can undo the look if you change your mind later on. So, say you want to paint the entire thing a sleek matte black, or you just decide you're over the rounded texture of the dowels. If that's the case in a year or two, I'll show you how to dismantle the dowel detail without damaging your Billsta Table. Want to find out how? Click over to Hunker here to see the tutorial in action.