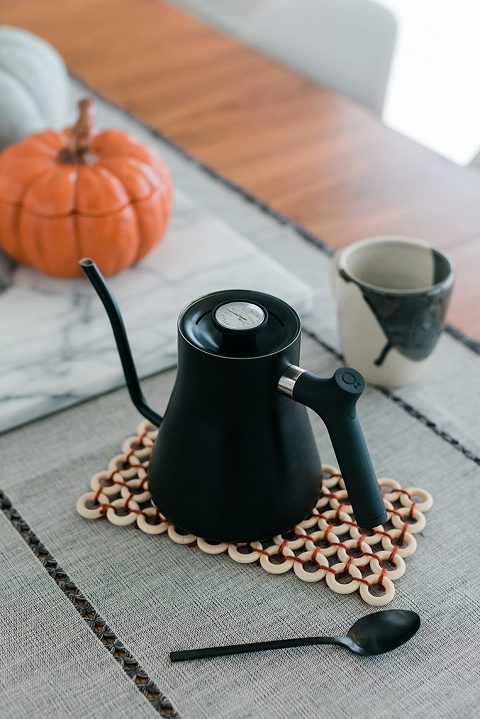 Even though it was in the 90s at times this week, I still felt like fall officially dropped here in Virginia with the passing of all those Labor Day festivities last Monday. I was even thiiiiiiiiiiiiis close to ordering a Pumpkin Spice Latte at Starbucks this morning, but decided it was still a little too soon. Maybe once the temperatures really start to fall I'll feel ready to indulge in seasonal flavors.
In the meantime, you'll find me working away on little autumn crafts here at the house this weekend with the AC units cranking to make it feel extra chilly inside. Bring on the sweaters and oversized socks, amiright?! Keep scrolling to find out what I've got on my to-make-this-fall crafting list, plus some other stories that caught my eye in the last few days.
Weekend Inspiration: No. 73
1. Remember the little wooden ring trivet I made last year? It's still going strong, as is our favorite stovetop kettle.
2. These DIY sugar scrubs really do seem super easy to recreate, and I love the three fall-themed scent recipes Stephanie included.
3. Who else practically lives for that bonfire smell in your clothes? I probably shouldn't admit this, but I usually wait weeks and weeks before washing a hoodie after wearing one to a bonfire so I can make the smokey scent last as long as possible. This cute DIY campfire hoodie craft is definitely at the top of my list to commemorate one of my favorite fall-time activities.
4. This DIY rustic vase transformation completely knocked my socks off—more details and process photos this way.
5. I couldn't believe how ugly these faux pumpkins looked before Crissy worked her paint and decoupage magic on them!
6. Word to the wise…Make sure you check back here on Monday morning because I've got big blog news to share! This one has been a long time coming, so I'm chomping at the bit to make the announcement. All will be revealed at 6am EST on Monday!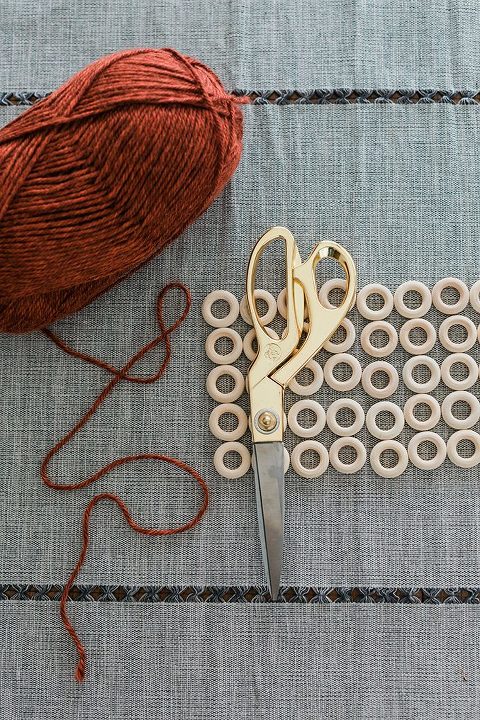 *I earn a small percentage from purchases made using the affiliate links above. Affiliate links are not sponsored. Rest assured that I never recommend products we wouldn't use or don't already love ourselves.