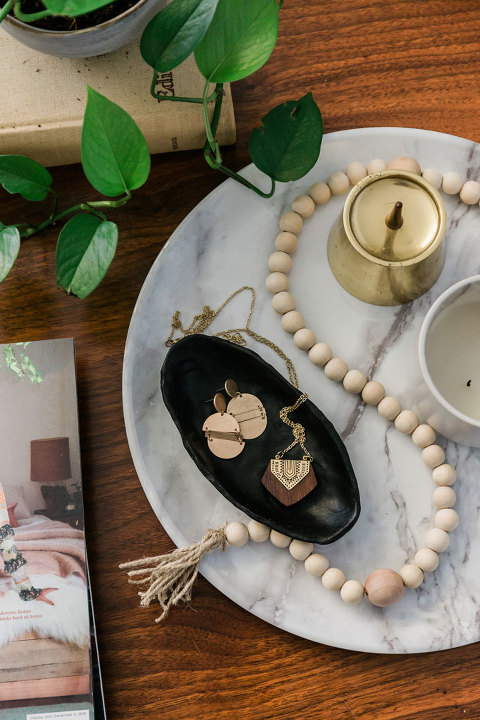 As you might know, I work with clay just about every other day semi-professionally at a pottery studio here in town. I wedge clay, built with it, throw it on the wheel, glaze it, and even do my own kiln firing, too. My start in pottery was a little on the random side if I'm being honest (it all started with an Instagram ad from the studio that caught my eye, so I signed up for a class), but now that I actually work at the studio and have my own Etsy shop, things are feeling pretty legit!
A lot goes into making your own kiln-fired pottery, but my point today is that you don't have to invest your life and schedule into a full-time pottery studio routine in order to get the look of beautiful handmade ceramics in your home. All you need is air-dry clay. No, really! My latest project for Hunker is more proof that you can turn this affordable material into all sorts of different decorative accents for your home right at your own kitchen table—no pottery studio required.
I buy my air-dry clay off Amazon. It's pretty cheap, and I've managed to make wall bells, jewelry cones, the minimalist catch-all dish you see pictured in today's post (and over here on Hunker), these Christmas ornaments, and so much more. One block will go a looooooooong way. What will you make with your block? More inspiration this way!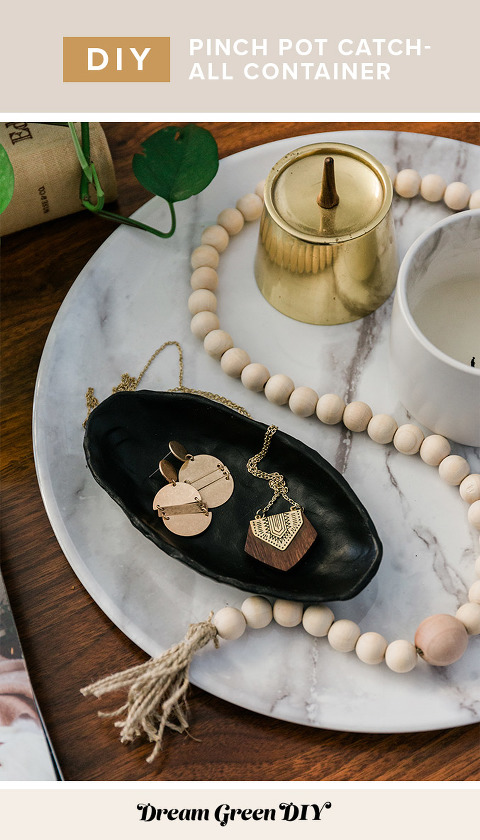 *I earn a small percentage from purchases made using the affiliate links above. Affiliate links are not sponsored. Rest assured that I never recommend products we wouldn't use or don't already love ourselves.