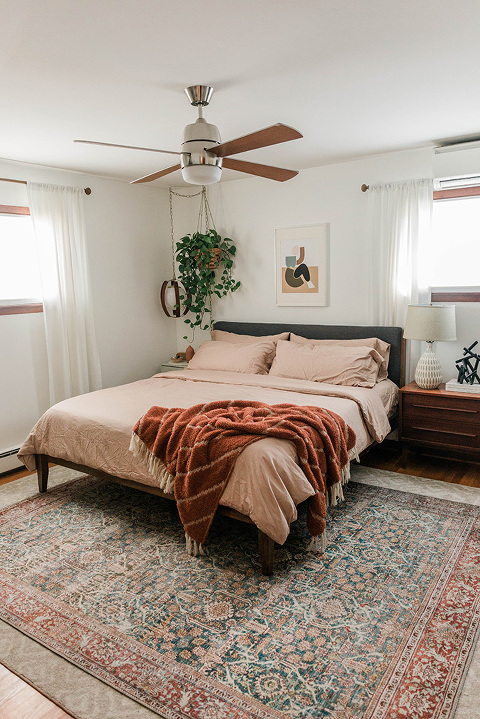 *This post was sponsored by SOL Organics.
You know what I realized the other day? That there are thousands of posts out there prompting a guest room makeover in preparation for holiday guests, but hardly any that encourage people to turn attention to their own sleeping spaces. Well, that's all about to change because I'm here to swing the focus right over to an everyday bedroom upgrade for Christmas.
If you think about it, now is the perfect time to treat yourself to new bedding. I don't know about you, but ever since the sun started sinking below the horizon earlier in the evening post-time-change, I tend to get pretty darn sleepy by, oh…8:00 PM or so. I spend a lot more time cuddled up in my sheets reading this time of year, and I also usually sleep an extra hour during the colder, darker days of the season, too.
For all of these reasons (i.e. Christmas, the urge to treat myself, extra time spent in bed, etc.) I decided to give our bedroom a mini makeover. I'm turning a blind eye to our guest room, which already has lovely, rarely-slept-in sheets, and focusing my full attention on making over our master bedroom linens with new ones from SOL Organics.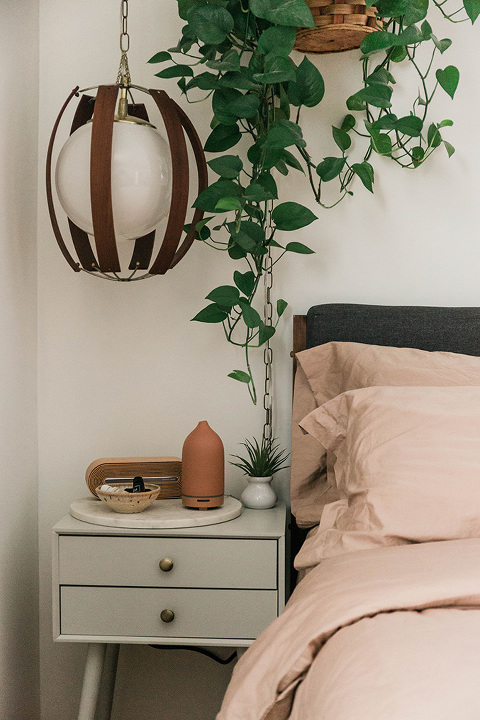 It never ceases to amaze me how quickly our bedding wears out. But then again, our bed hosts far more than just the two humans who live here (i.e. one hound dog and three cats), so it really shouldn't surprise me that new marks and tears show up regularly. That's a whole lot of claws and paws tramping over our bedding, so we end up having to upgrade every other year or so.
It had been a while since we had done a full linen swap, and this holiday season felt like the right time to invest in a new SOL Organics bedding set. For the past few years, I've been all about a mixed bag of patterns and colors when it comes to bedding, but this time I'm trying something a little outside the box: a solid colored set of sheets, shams, pillowcases, and a matching duvet to boot.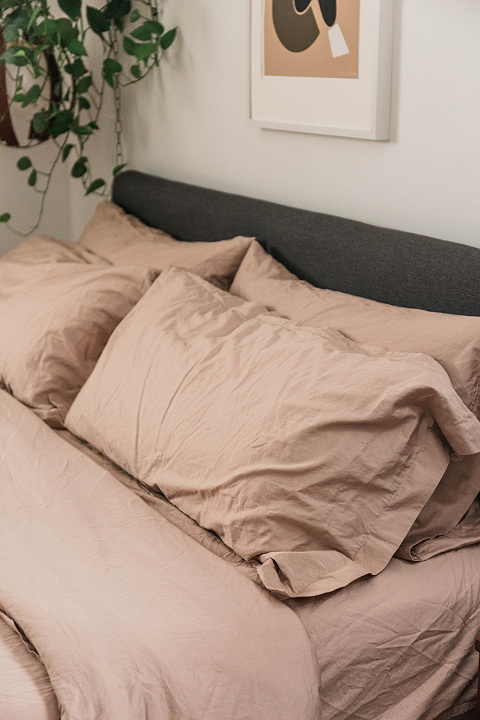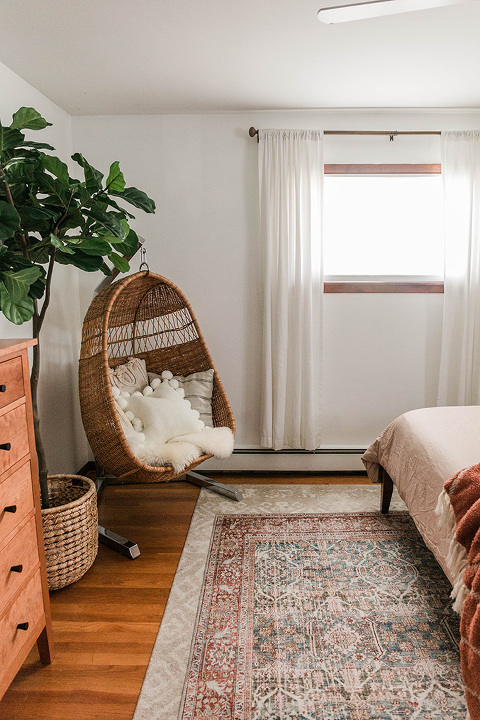 I decided to take a chance, and chose their cotton bedding bundle in 'Sand' without running it by John first. We very rarely disagree when it comes to design, so I felt pretty confident that he would be on board with this particular color. It's soft and subtle, without feeling too rich for the bedroom furniture and accents we already have (and don't plan on changing out). Luckily, he was super excited by our new bedding look once I had it all put together and ready for its big unveiling. I do believe his exact words were, "It looks so grown up!" I'll take it.
As you might have noticed, I didn't steam or iron our new bedding. That's because I'm personally partial to those casual wrinkled vibes. Thank goodness for the advent of natural linen type bedding because that trend has officially made it a-okay to skip the "clean and crisp" look. Phew!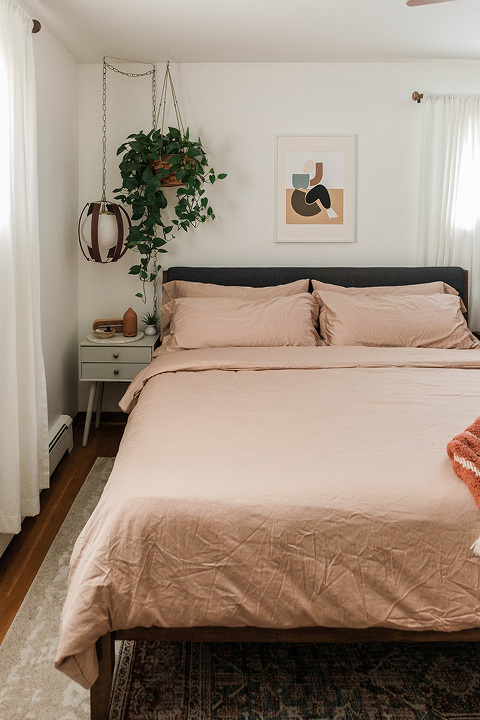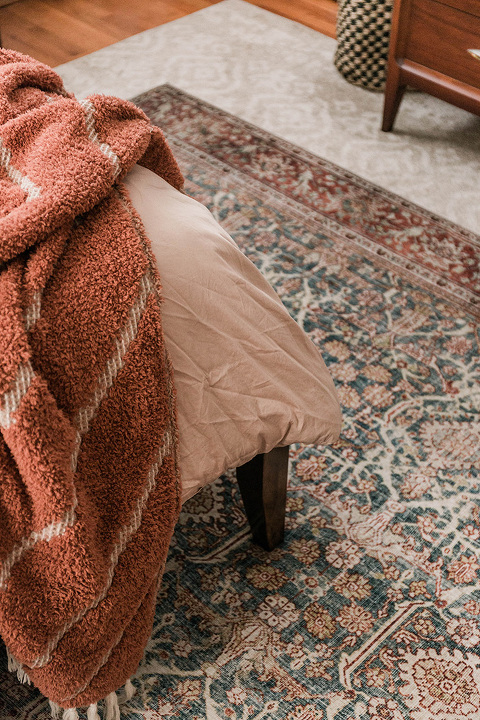 Anyway, the best part about this upgrade isn't just the new character it adds to our room from a color and design standpoint. It's actually the comfort level and the sustainability factor, too. SOL Organics is a fair-trade bedding company, meaning their products are made using sustainable and fair practices. They're also free from chemicals, and use no plastic packaging. As someone who cringes every time she has to toss out plastic, this is really important.
If that wasn't enough, SOL Organics also donates $7.50 from each sale to one of four charities they support (more info this way). I admittedly do my fair share of frivolous design upgrades, but this bedding update is one I definitely feel good about.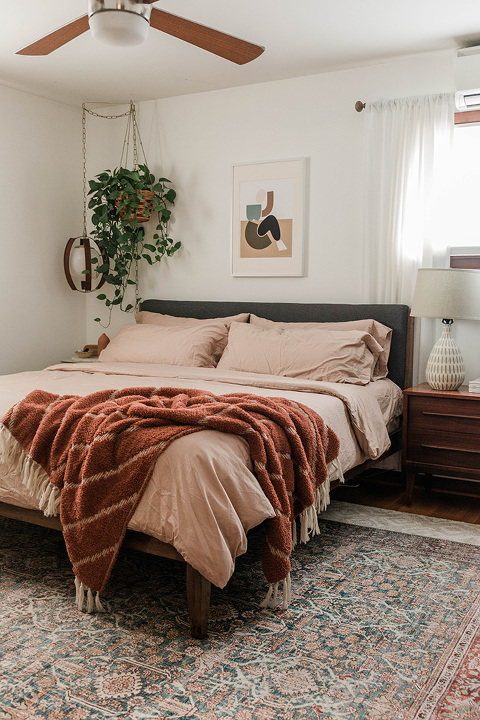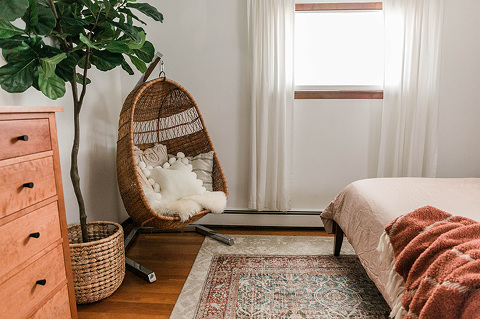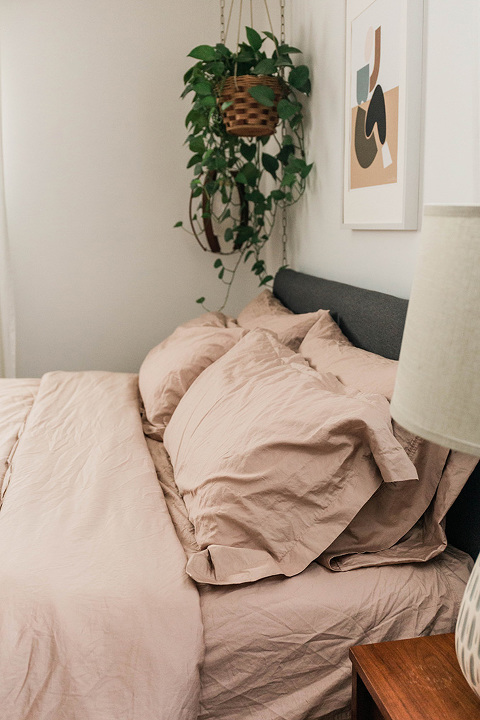 So, when's the last time you swapped out your own main bedding set? If you can't remember, then maybe it's time to consider treating yourself to a fresh set from SOL Organics for Christmas! Trust me. You won't regret it. Which color would you choose?